When it comes to giving, Valentine's Day is one of the busiest holidays. Everyone will be looking for the perfect gift, and it's your job to make sure they find your products. Marketing around Valentine's Day is your opportunity to get your product out there; all you have to do is market it appropriately. Here are a few ways to embrace the Valentine's Day spirit and market your product this February.
Start a Holiday Sale
A Valentine's Day sale can be the deciding factor when a customer is looking for the perfect gift. Sales can keep your pricing competitive and appealing, and you can even go a little further with the idea to appeal to Valentine's Day shoppers specifically. A buy one get one deal is especially popular, as you can share a gift with your significant other. Deals on shared experiences are top-rated as well. Marketing to the single crowd can pay off, too, as self-love can move your product just as much as couple-centric marketing.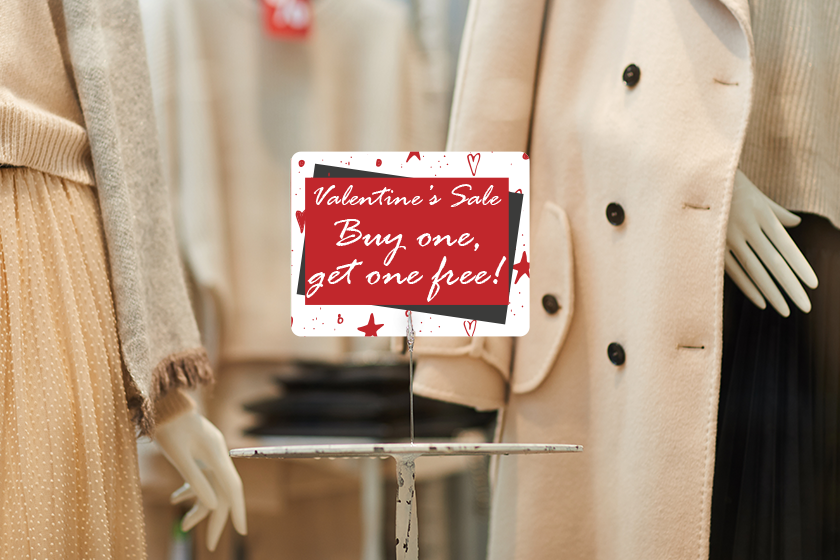 You can advertise your sales through email blasts, using your social media, and you can even use signage on location to promote your sales. Red is the color of Valentine's Day, and red posters are known to be the most effective at drawing the customer's eye. You can also use your membership program to bring attention to your sales and give an additional leg up to your members. Speaking of memberships...
Lean into the Holiday Spirit to Boost your Membership program
Make the holiday a little sweeter for your members by adding some Valentine-themed rewards. These can be exclusive deals, exclusive Holiday products, premium delivery; you can even give away memberships as a Valentine's Day gift. Handing out membership cards on Valentine's Day can get your business in on the gift-giving instead of just providing the gifts yourself. Boosting memberships on a Holiday can help increase business and customer retention throughout the rest of the year.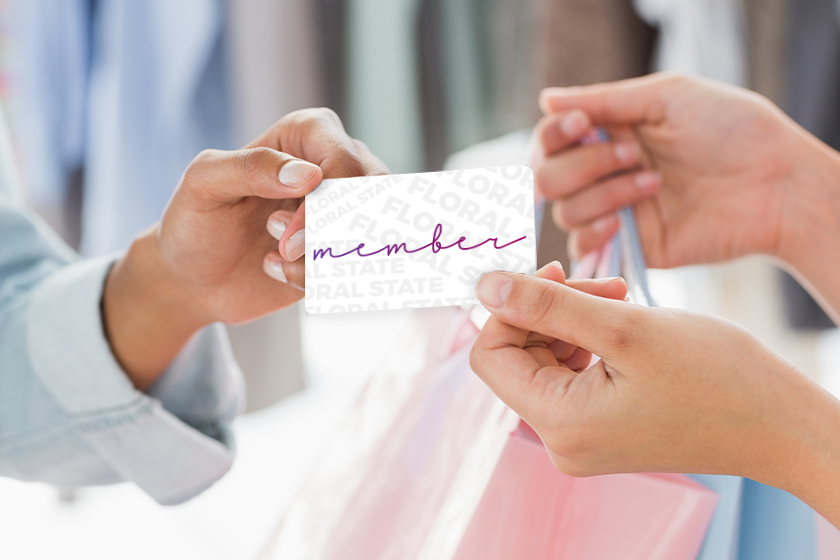 It can be important here to note that leaning into the Valentine's Day spirit can help push your business a little further, and all it takes is choice wording. When communicating with your members, or advertising sales for that matter, it can be helpful to use Valentine's Day appropriate wording (i.e., love, romance, gifts) to subtly reinforce the urgency of the sale or discount, as the holiday may be fast approaching. Studies have shown that phrasing giveaways or sales as gifts to customers or members increases the likelihood of their participation as well, so utilizing festive language can help in the long run.
Catch the Late-Comers
You may be promoting all throughout February in preparation for the holiday, but that still won't stop a lot of people from starting their Valentine's Day shopping on February 13. The late holiday shopper can be a deceptively large market, so you need to be prepared for the late-comers and procrastinators. Preparing could include a special deal for the day before or free delivery on sales of a certain price or more for the few days prior. Gift card sales close to Valentine's Day are popular as well. The late crowd will arrive, and when they do, you have to be ready.
Make your Product a little more Valentine-y
We've already turned your membership program into a holiday experience, so now it's time to spread that holiday love to your product! This doesn't mean changing your product entirely, maybe simply adding some flair or extra color to the product in the store. Adding red or pink ribbon or tags to your product may be the difference between a customer walking past a product or seriously considering the item as a viable Valentine's Day gift.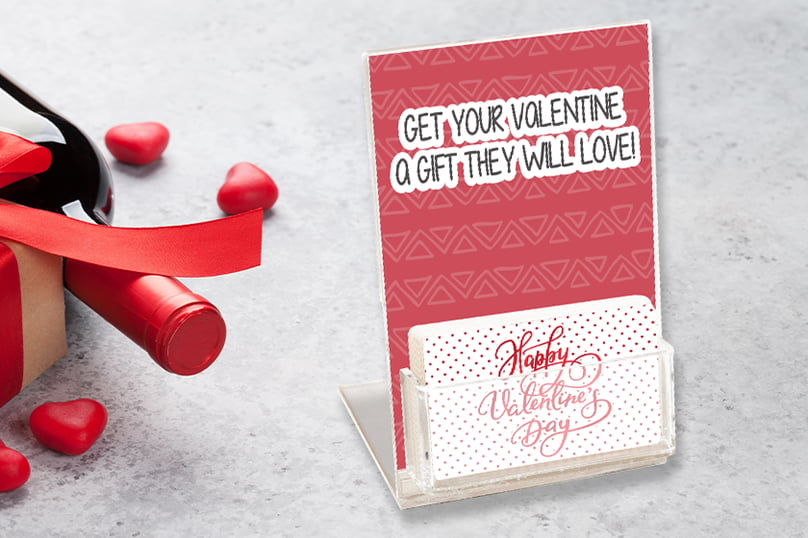 By simply adding color, flair, or marketing to an otherwise normal product, it can quickly become a popular gift for the holiday. Holiday gifts aren't as traditional as they once were, with flowers and chocolates still a popular gift, but not as popular as they once were. Valentine's Day has become more about personalized gifts, like birthdays or Christmas. So making sure customers find your product in the spirit of the holiday, they instantly become a viable gift for the season of love.
---
While Valentine's Day is approaching quickly, it's not too late to ensure your business has its biggest Valentine's Day ever. If you need to supplement your marketing strategy with custom tools like gift cards, promo cards, or key tags, we can help! Please reach out to us and let us know what you need; we're always happy to help!