Do you want to expose your business to new customers, boost revenue, and encourage growth? We have a lovely product that can help - promo cards! Promo cards are used to help promote your business by allowing potential customers to sample your products or services. It's a way to help get new customers through the door to give your business a try.
Valentine's Day is a fantastic time to give out promo cards to help maximize exposure while also optimizing Valentine's Day-related revenue. Valentine's Day is a significant consumer-spending event, meaning customers will be out looking for gifts, making it the perfect opportunity to use your promo cards. To truly cash in with your promo cards this Valentine's Day, you'll want a design that pertains to the holiday. Here's a look at ten Valentine's Day promo cards that can inspire your next design.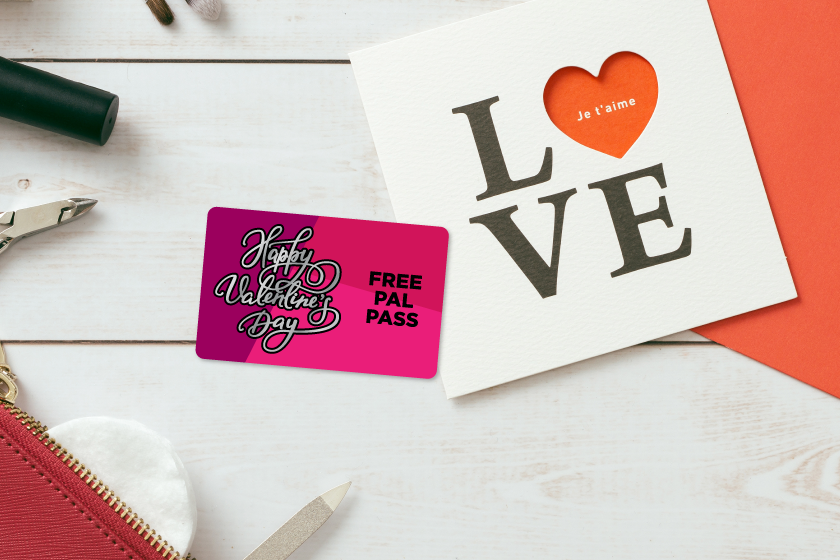 Friend Pass - Promo Card with Silver Foil
One strategy for using promo cards is to hand them out to your current customers and have them give your cards to friends or family. That's the idea for this pal pass; it's an opportunity for a loved one to come to check out your business for free. These promo cards are popular amongst the fitness industry as it is a method for members to bring friends to fitness classes or workout with them.
Not only is the intent of the card outstanding for your business, but the design is fantastic as well. Notice the way the silver lettering stands out; that's because they used silver foil. Foil adds shine to your cards to help attract attention to a specific area, and it enhances the design of the card, creating a one-of-a-kind experience when someone receives it. Foil can come in all sorts of colors, so you can pick the color that best suits your promo card design.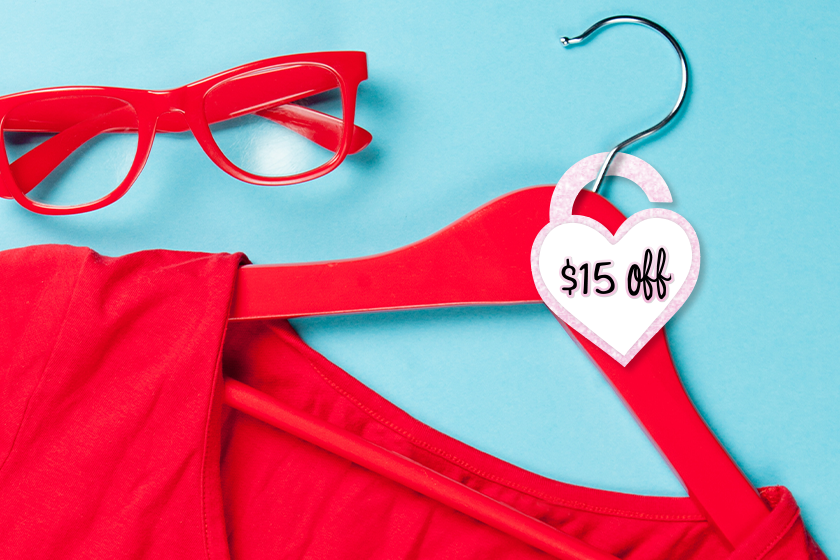 Heart-Shaped Promo Card
Custom shapes are an excellent way to differentiate your promo cards and have them immediately capture your customers' attention. This heart-shaped promo card is perfect for Valentine's Day. Other ideas for Valentine's Day-related shapes include flowers and jewelry, but you can get your promo card in any shape you'd like.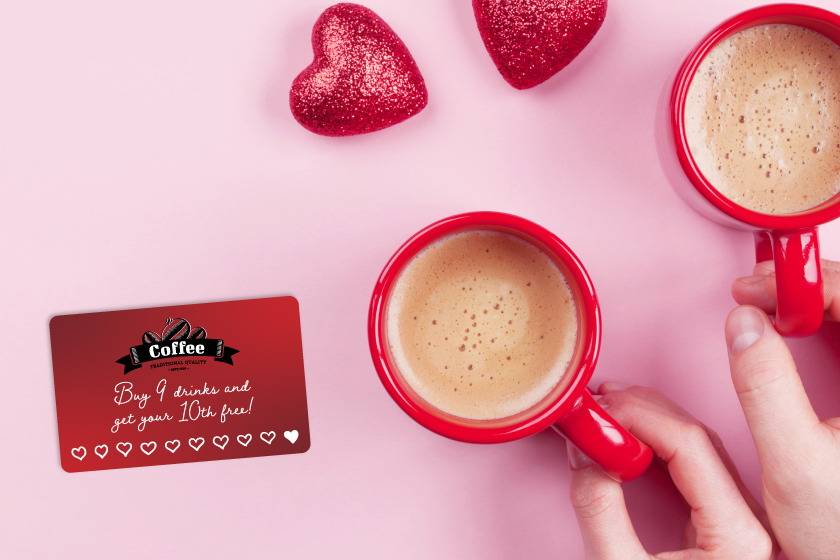 Promo Card with Punches
Add punches to your promo cards to encourage customers to come back and spend their money with you so that they can obtain their prize or freebie. This marketing tactic is a great way to build loyal customers that your business can depend on. In the example above, it takes nine cups of coffee to earn the tenth drink for free.
By adding punches, you also make tracking purchases easy. Punch out a heart (or whatever your design includes) every time a customer makes a purchase. That way, every time they come in and give you their promo card, you will know exactly where they left off.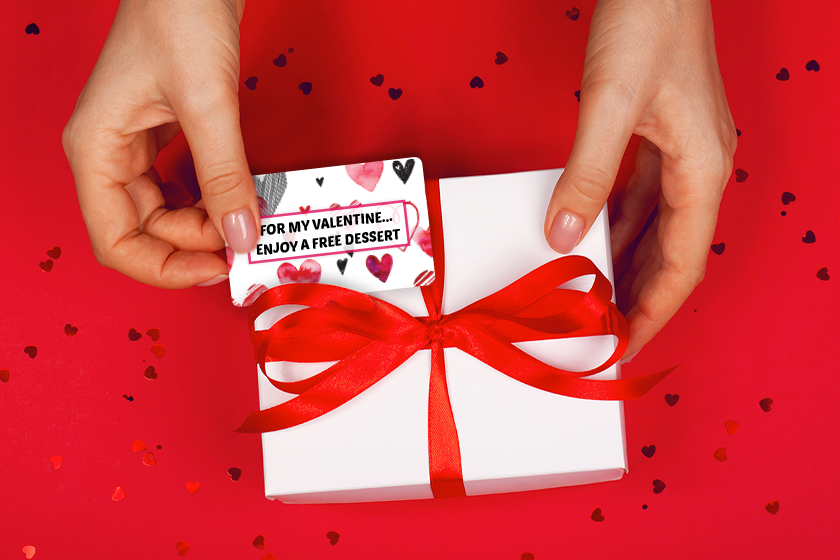 Promo Cards for your Valentine
On romantic holidays like Valentine's Day, the words you choose are important. This promo card does an amazing job of setting the Valentine's Day mood by including "for my Valentine" in the design. It's romantic and sets a clear picture as to who the card is targeted. Plus, who doesn't love free dessert? This promo card design is talking my love language.
Additionally, this is a great way to encourage your customers to introduce your business to new people. Or, if they decide to keep the card themselves, it's an excellent encouragement for them to come back and enjoy some dessert. Regardless of who uses the card, this method helps keep your business at the forefront of their mind.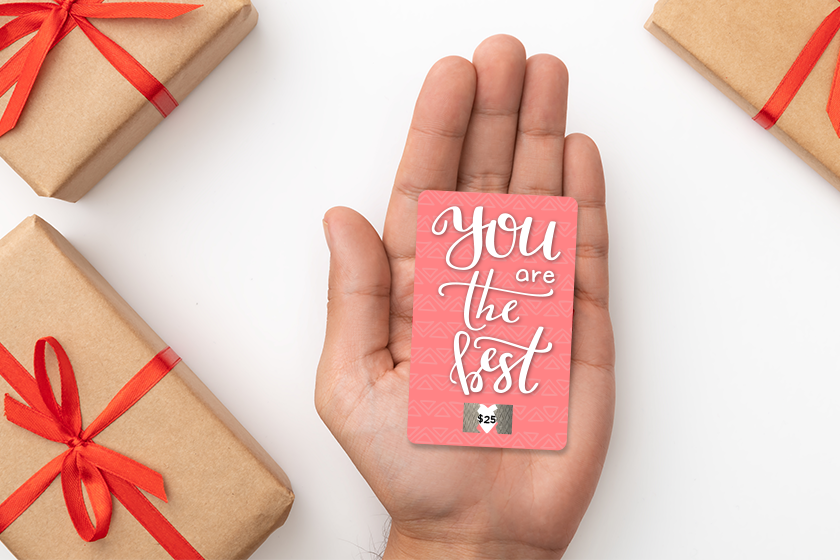 Scratch Off Promo Cards
Add some excitement to your promo cards by adding a scratch-off feature. Scratch-offs hide your promo cards' value and are a great way to engage with your customers. When customers do the scratch-off, they will be excited to see what they've won because it's a little like opening a present.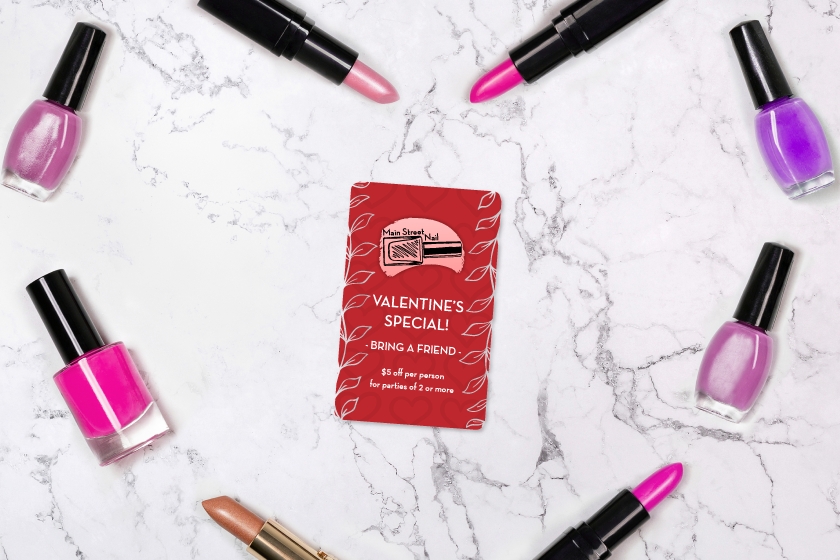 Clear Promo Cards
Create an experience your customers won't forget with clear promo cards. It's not every day that they see a clear promo card design. This design style helps communicate the expertise and quality of services you offer from the moment the promo card is given to them.
The example above has a leafy design that is completely transparent, giving it a unique look that will blow customers away. This promo card also does a great job of highlighting the brand's logo, and the little hearts in the background is a nice Valentine's Day touch as well.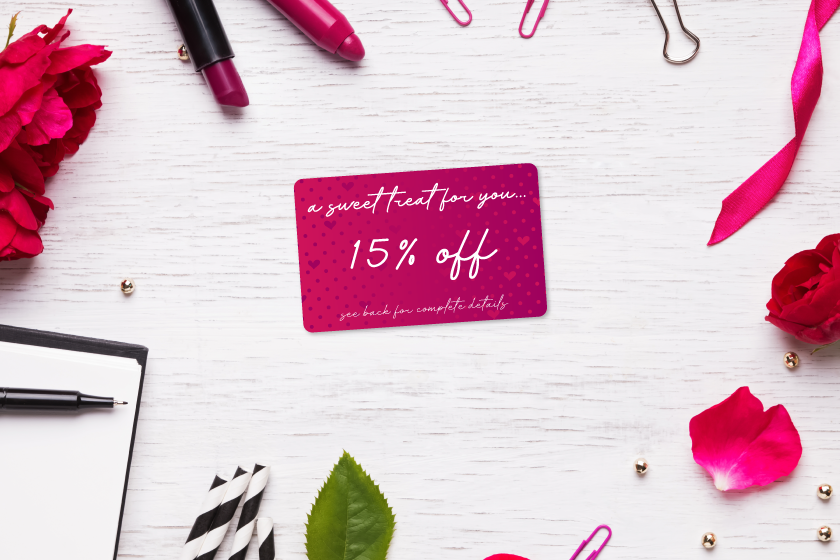 Promo Cards with a Gradient Design
A gradient is a trendy design right now, and this card is an excellent example of it. The card's left side is a red color, but progressively it gets darker on the right side of the card. Additionally, the white cursive font stands out as a result.
Die Cut Promo Card
Show off your creativity with a die cut promo card. Since you can get your promo card design in any shape, the only limit is your creativity. This wine bottle-shaped promo card is a fantastic example of how custom shapes can take your design to another level.
Promo Card with a Flowery Design
You've seen a lot of cards designed with hearts on this list, but don't overlook flowers. Flowers are heavily tied to the Valentine's Day holiday; many people give their significant other flowers to show their love. This promo card incorporates flowers into their design to create a fresh look that still ties into the holiday.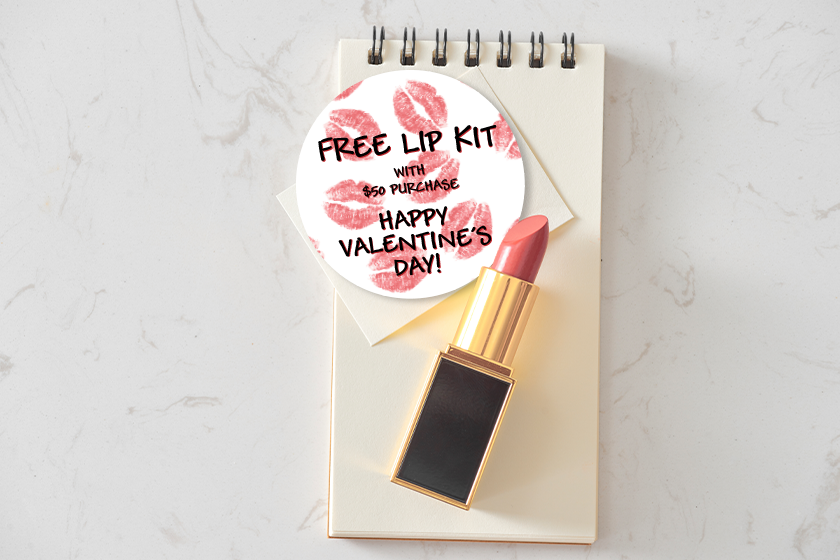 Circle Promo Cards
A circle may not be as exciting as a custom shape like a bottle or heart, but it will still set your cards apart from the traditional rectangular shape. We love the lipstick kisses on this design; it's very creative and perfect for the makeup shop it was created for. Letting your industry shine in your promo card design is a great way to communicate with your customers.
---
There you have it, ten amazing Valentine's Day-themed promo cards. If you need promo cards, we can help! We even offer a free design from our team of professional designers to make sure your cards get the perfect look. If you need promo cards, please give us a call; we're ready to help!