Valentine's Day date night is going to look a little different in 2021. Due to fallout from COVID-19, many of the usual Valentine's Day activities like indoor dining or couples massages aren't possible in certain areas due to restrictions. Now, businesses that usually take advantage of the holiday of love are scrambling to find other ways to generate revenue by creating a COVID-safe Valentine's Day experience.
Creating a Valentine's Day experience during the coronavirus pandemic isn't easy, but if you can create a good experience, it could be huge for your business. Luckily, there are some things you can do to create an exciting and safe experience for your customers. Here are some ideas on how restaurants, spas, and more can create a Valentine's Day experience during COVID.
Creating a Valentine's Day Experience at your Restaurant During COVID
Restaurants have been hit hard by COVID; in many states, indoor dining is completely banned right now. While many restaurants have pivoted to takeout and delivery, those aren't necessarily part of the traditional Valentine's Day experience. That leaves restaurants in a difficult spot, but creating an amazing Valentine's Day experience is still possible.
One thing your restaurant can do to create an amazing Valentine's Day experience is to explore hybrid dining options. While states might ban indoor dining, outdoor dining is usually permitted. Additionally, many states allow outdoor dining to take place in structures as long as the structures aren't fully enclosed. Check with your state because every state's regulations differ, but if it's ok with your state, you could create a structure that makes your customers feel like they're dining indoors even though they are technically outside.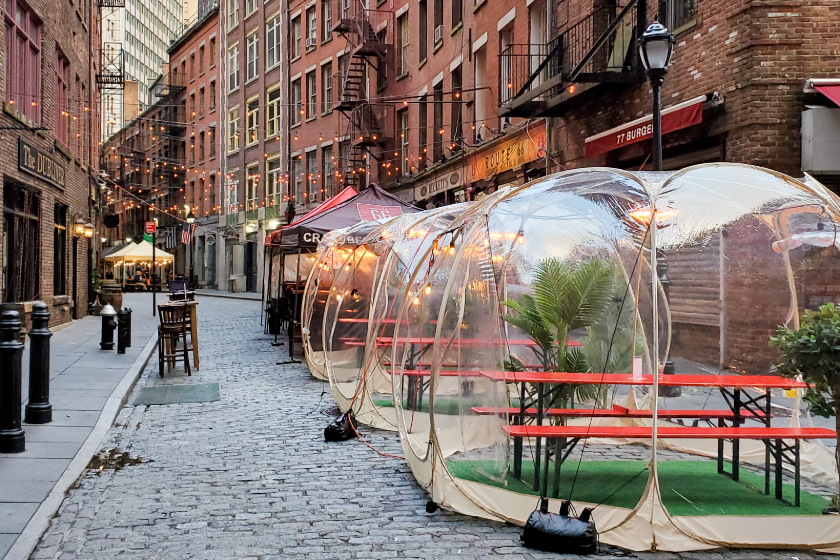 For example, in New York, many restaurants have turned to plastic bubble tents. Others have crafted more permanent cabin-like structures out of wood. This hybrid between outdoor and indoor dining can be a comfortable option for many this Valentine's Day if you use heaters to keep the space warm. Market your new outdoor space as a unique dining option, possibly a once in a lifetime (knock on wood) experience for your customers. You could also make it more romantic by including candles and perhaps a complimentary glass of wine or a special Valentine's Day menu.
Creating a Valentine's Day Experience at your Spa During COVID
In most states, spas are open to some capacity, but there could be restrictions on the number of people allowed in a room. If a couples massage is out of the question, you could still offer massages in separate rooms, but that's not very romantic. However, you could create a one-of-a-kind experience that your customers can undergo in their own homes - special Valentine's Day spa kits.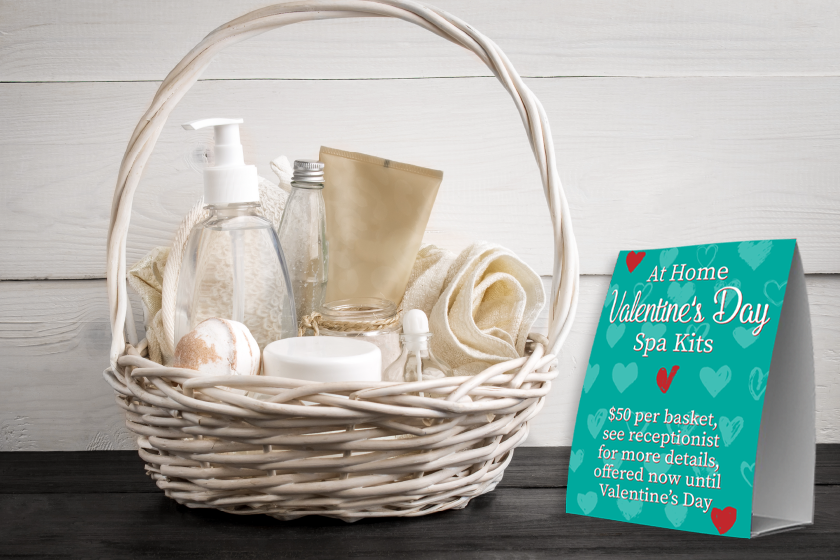 Sell kits to your customers for everything they need for an at-home massage. Include things like massage oil, a massage table cover, aromatherapy products. You could even record an instructional video on giving an at-home massage. Sell different kits for different customers, create a kit for couples, families, and more. You want your kits to be perfect for all of your clients, so think of how their needs vary and develop a Valentine's Day spa kit that works for them.
While an at-home massage surely won't have the same quality as a massage at your spa, it's another way for your spa to generate revenue during these challenging times. Plus, you know your customers will be back once things are closer to normal.
Creating a Valentine's Day Experience at your Movie Theater During COVID
If your movie theater is hampered due to COVID-19 restrictions, there are still things you can do to boost revenue and connect with your customers. One option is to move your cinema outdoors temporarily. While many movie theaters are closed in many states, outdoor movies or drive-ins are allowed. You could bring a projector outside and project a movie or two in a park or specific designated area and have your customers watch from the safety of their cars. Valentine's Day movies are a big tradition for many, so your outdoor showings on Valentine's Day could be a huge hit.
However, if an outdoor movie showing isn't possible for your theater, you have other options. While watching a movie at home has nothing on watching a film in a theater, you can help customers bring some of the magic of the movie theater to their own homes. Sell big bags of your theater popcorn and your other delicious snacks. You could also create a special Valentine's Day-themed package with a custom popcorn bucket, goodies, and maybe a gift card to your theater to encourage future spending.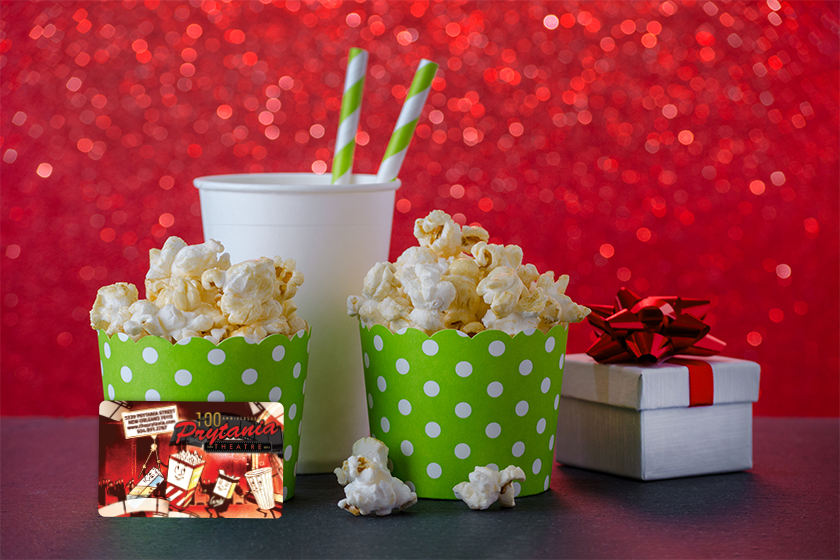 ---
While Valentine's Day won't be business as usual in 2021, your business can still profit off of the holiday. Hopefully, these ideas on how to create a Valentine's Day experience at your business has inspired you. If you need help marketing your business, Plastic Printers has you covered; we can get you the custom signage, gift cards, menus, and other marketing tools your business needs. Let us know what you need; we're ready to help your business take advantage of Valentine's Day.