Is your animal hospital living up to its potential? The sad truth is that even if you were running the best animal hospital on the planet, without a steady stream of clients, your business would most likely struggle. Marketing your animal hospital or veterinary clinic is important; if done effectively, it can help you build long-lasting relationships with the pets and their owners.
However, there are so many different marketing strategies out there, how will you know which one is right for your animal hospital? Let me breakdown some marketing strategies designed to help spread the word about your veterinary clinic, so you can make an informed decision about selecting the vet marketing strategies best suited for your business.
Create a Great Website for your Veterinary Clinic
In 2020, your animal hospital needs an effective website. Consumer behavior is changing; the average American spends 23.6 hours online per week. Websites help your vet clinic generate leads, increase sales, facilitate growth, and reach your audience. The good news is that designing a fantastic website isn't overly complicated anymore. If you want to create your business's website yourself, there are many tools out there like Wix, Squarespace, Weebly, WordPress, and more that can help. By using these sites, creating a professional-looking website for a low price is extremely doable.
Of course, you can also hire someone to create your website for you. Hiring someone to create your website saves you time and can help you create a website that suits your animal hospital's needs better. Whether you choose to build the site yourself or hire someone else to make it, having a website will help people find your veterinary clinic. According to Google, four in five consumers use search engines to find local information, so by creating a website, you can lead those consumers to your clinic.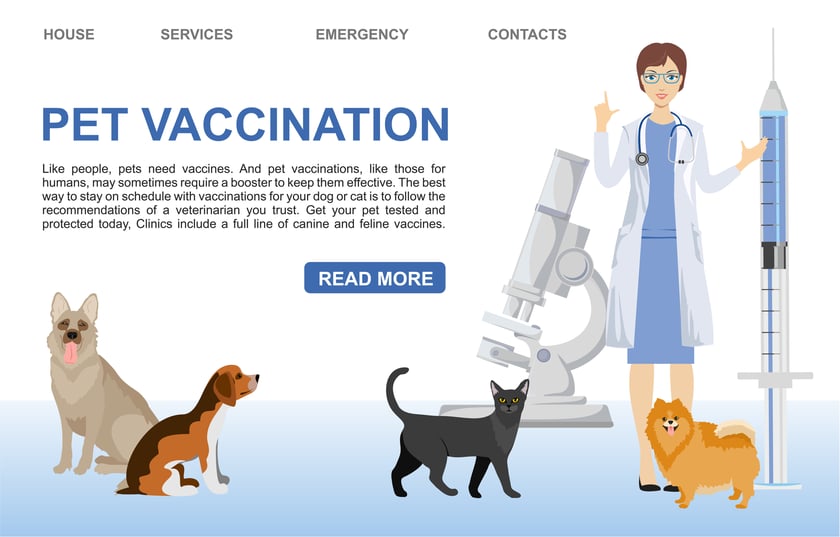 When designing your website, be sure to consider mobile users. A significant number of people have already used their phones to access the internet, and it is projected that 72.6% of internet users will access the web solely via their smartphones by 2025. That's about 3.7 billion people! So, creating a mobile-friendly website for your animal hospital is highly recommended.
Pro Tip: Make sure to do a lot of research before choosing how you are going to create your website. There are many options out there, and you want to make sure that you choose the right one for you.
Consider Advertising your Animal Hospital
Advertisements are a great way to get more eyes on your brand, but you have to be smart about it. Let me break down the different kinds of advertising out there. First, there are TV advertisements. A TV advertisement is typically the most expensive ad out there, but TV ads also reach the highest number of people. 96.5% of U.S. households have a television. Advertising on local TV allows you to utilize pictures, sound, and content to connect with your target market and educate them about your practice.

Next, there's radio advertising. Radio advertisements usually cost less than a TV advertisement, and they have a similar reach; according to Nielsen, 93% of U.S. adults listen to radio every week. Of course, the downside of radio ads is you can't use imagery to sell consumers on your vet clinic.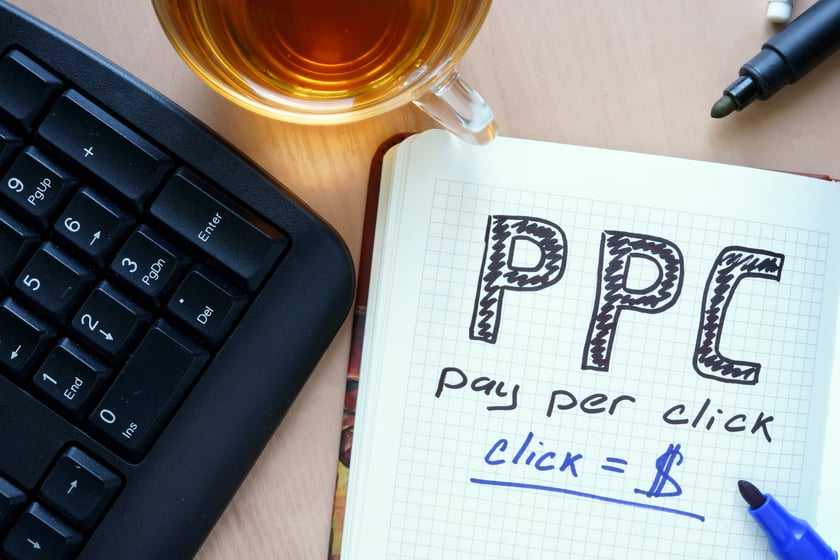 The final advertising method I'll highlight is pay per click (PPC) advertising. With PPC advertising, you pay to have your website ranked highly for specific search terms on Google, and you only pay for the ad when it is clicked. Getting ranked highly on Google is key; according to a survey, only 7% of Google searchers said they browse past the first page of Google.
Since you're only paying when people click on your ad, PPC advertising can be incredibly cost-effective. The idea is that if someone is searching the term "veterinary clinic in Minneapolis," you can pay to ensure that your website and company is one of the first options that they look at.
Advertising can be a complicated way of spreading the news of your business. Before deciding on one of these mediums, be sure to research how to utilize them, reach your target market, and check the rates in your area.
Encourage Referrals with Referral Cards
What if you could get your customers to spread the word about your business for you? With referral cards, that can be a reality. Referral cards encourage your customers to refer people to your veterinary clinic in exchange for a discount or some other type of reward.

Why are referrals so useful and important? Here are the stats:
As you can see, referrals are helpful because they are cost-effective and lead to more valuable customers. And the best part is that getting your referral program started is easy and inexpensive! Implementing a referral program at your animal hospital will help you acquire new customers for a low price and little work. Using referral cards could be a game-changer for your vet marketing.
Use Video
Video is a powerful way to demonstrate the services your clinic provides as well as your wonderful facility. Is a TV advertisement out of your budget? No worries, there are other ways to use video to showcase all that your animal hospital has to offer. YouTube has over two billion users, and you can upload your video there for free. You can also post your videos on your website or social media.
You might be wondering why videos are such a great way to market your veterinary clinic. For one, video is consumers' preferred content type, with 54% of people saying they would like to see videos. Also, including the word "video" in the subject line of your email increases open rates by 19%. Consumers really enjoy videos, so by catering to them, you'll have more success in spreading the word about your vet clinic.
The cool thing about videos is that they can be cheap to produce, and they highlight what makes your veterinary clinic awesome. Pivoting to video is one vet marketing strategy that can work for all budgets.
---
By implementing some of these strategies, you can help get the word out about your animal hospital and take your vet marketing to a new level. If you need any custom marketing tools for your veterinary clinic, like business cards, gift cards, key tags, or more, the experts at Plastic Printers are happy to help. Give us a call today!