As businesses re-open or plan to re-open, new measures and protocols have been put in place to ensure a safe environment for customers and staff. The government mandates some of these safety regulations; for example, all salon workers and customers must wear masks in Minnesota. Whether your business is merely following state or federal guidelines or is putting your own safety measures in place, without proper communication with your employees and customers, it will be hard to ensure that the safety protocols are followed.
During this challenging time, you should try your best to make sure everyone understands your new safety protocols to help curb the spread of COVID-19. To do that, we recommend that you make your safety measures transparent to everyone who walks through your doors. Here are some tools and strategies that can help you successfully communicate your safety measures to customers at your re-opened business.
Emails, Social Media, and your Website
In 2020, every business should consider having an online presence. 89.4% of Americans use the internet daily. With so many consumers online, a great way to raise awareness for your new safety protocols at your business is on the internet. Help maximize your reach by posting the new rules on your website and social media. You want as many customers as possible to be aware of your new safety protocols before showing up in-person to your business.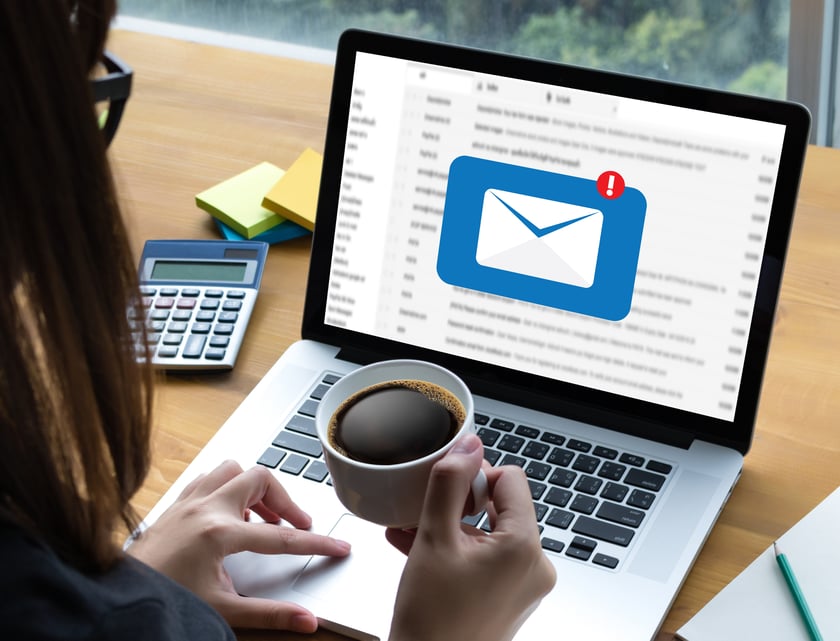 If you have a database of your customers' email addresses, try sending out an email describing your new requirements. Communicating via email can be effective for several reasons—first, the sheer amount of people who use email and expect emails from their favorite brands. By the end of 2019, there were over 3.9 billion email users; that's about half a billion more people using email than social media. Next, you can personalize emails to make them more appealing to customers; 72% of consumers say they only engage with personalized messaging. Getting customers to read your safety measures is a huge priority, and it can help increase those odds by personalizing your emails.
With so many people online daily, the internet is a great place to spread the word about your new safety protocols. Remember, the internet gives you flexibility on where and how to spread your message. Consider creating a video that outlines your new rules and regulations; 72% of consumers would rather learn about a product or service via video. Whether you decide to write an email or post a video on social media, it's important to consider utilizing your internet presence to get the word out.
Signage
If you're walking up to a business, unsure if they are open or not, what's the first thing you look for? Most people look for an open or closed sign. Signage is a fantastic way of communicating with customers because it can help grab their attention and educate them before they get in the building or while they are in the building.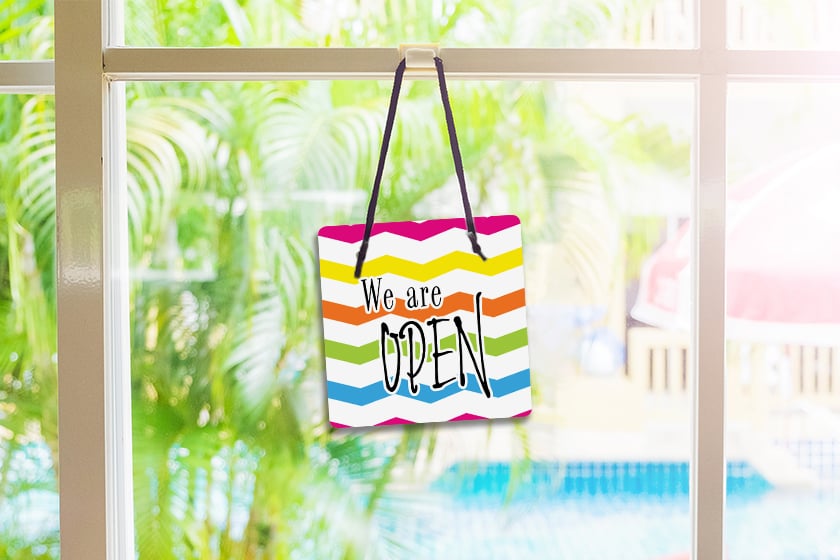 Here are some tips for designing signage and using it at your business to get maximum results:
Place your signage in highly visible and prominent parts of your business to increase the number of people who see it.

Ensure the text is clear and large enough to be read from across a room.

Don't go overboard with text; keep it as short as possible while still getting the message across.

Use graphics or illustrations to reinforce your message.

Create a look that's cohesive with your brand by using similar colors. You can even add your logo to your sign.
At Plastic Printers, we offer both generic and custom signage. If you need common signs, like handwashing signs, social distancing signs, or mask required signs, we have some already designed for you, and you can easily order them on our store. If you would like a custom sign, we are happy to work with you as well. Regardless, we want to ensure that getting the signage your business requires is fast and easy.
Floor Decals
One tool that many businesses are turning to during this pandemic to help communicate with customers and enforce social distancing is floor decals. Set up your social distancing floor decals six feet apart to show customers where they can safely stand. Floor decals are being used in all types of businesses. Still, they are especially common in fast-food restaurants, retail, grocery stores, and other companies that require customers to line up.
If you haven't used floor decals before, you may be worried about their durability or how to set them up and remove them. Floor decals are incredibly durable; they can withstand high-traffic without tearing or stretching. Easily apply the decal to any indoor smooth, hard floors. When no longer required, removing your floor decal is incredibly easy.
The downside of floor decals is that since they are on the ground, they could be overlooked by customers. That's why it is best to pair them with other signage to help ensure your message about your safety measures isn't missed.
---
During this time, safety is paramount. Hopefully, you now have some tools in your pocket to help you communicate your safety measures to your customers. Do you have any questions about the products mentioned in this blog? Give us a call; we're happy to help! Thank you for your efforts in making your workplace safe; keep up the excellent work.