Are you wondering how to sell more gift cards? While gift cards are an incredibly valuable marketing tool and a must-have for every business, sometimes they just don't fly off the shelves. The good news is, there is an easy fix for this problem. You can turn your gift cards into your business's next best-selling product fast! Want to learn how? Let me tell you all about how to sell more gift cards.
Step 1. Raise Awareness About Your Gift Cards
So you have your gift cards, the next thing you need to do is make sure your customers are aware you have them. You can do that in a number of ways, but one of the most effective is with signage. Place signs throughout your store advertising your gift cards. Hang them up everywhere! With this strategy, everyone who steps foot into your business will immediately know that you offer gift cards.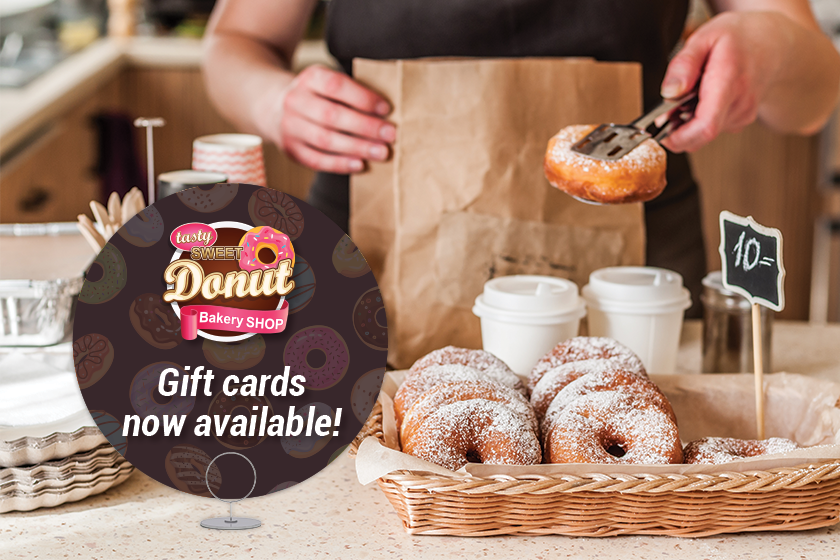 Additionally, you can spread the word online. Talk about your gift cards on your website, show them off on your social media pages, and mention them in your email marketing. The more people who know about your gift cards, the more sales you'll get.

You can use your staff to help promote your gift cards as well. At checkout, have your employees ask customers if they'd like to buy a gift card. More often than not, the customer will say no thanks, but at least they'll know you offer them. Plus, some customers will decide to buy impulsively, earning you more sales.

The possibilities for raising awareness for your gift cards are endless. Seriously, I could write an entire blog on it. However, at the end of the day, you know your customers best, and you should promote your gift cards in a way that best caters to them. Just remember, this is a vital step; the more people who are aware your business sells gift cards, the more sales you'll make.
Step 2. Place Your Gift Cards in a Prominent Location
You could be missing out on gift card sales because of where they are placed in your business. In-store product placement is crucial, and much thought has been given to how product placement affects consumer behavior. With the right location, your gift card sales will increase.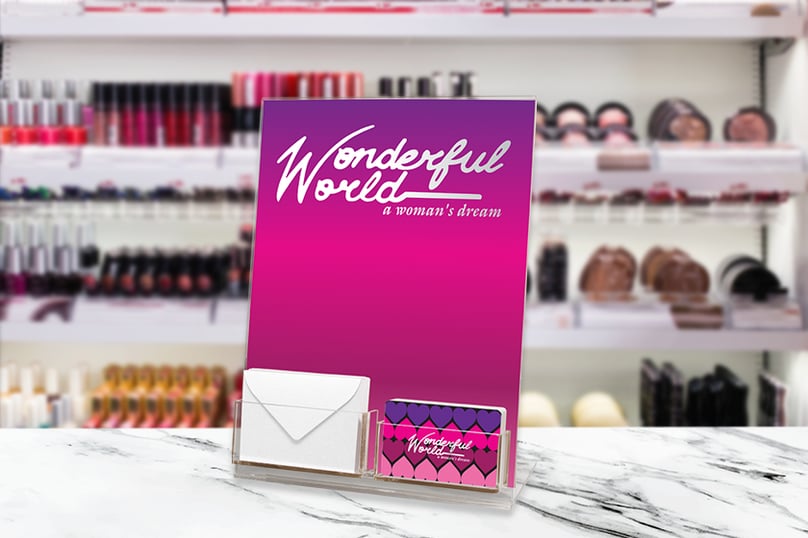 When determining where to place your gift cards, there are many things to consider:
Think of the high-traffic areas of your store. In all likelihood, you'll want your gift cards placed in one of those spots.

You'll want to ensure your gift cards are eye-level with your customers. When customers are scanning your store for products they need, the first place they'll look is eye-level.

Consider placing your gift cards on the right-hand side of an aisle or display. When shopping, most consumers go from right to left.
You should also consider placing your gift cards at or near the checkout aisle. Gift cards are often bought impulsively, meaning customers did not walk into your store intending to buy them but do so anyway. In that circumstance, placing your gift cards near the checkout gives customers a second chance to decide they need them. This is a strategy used by highly successful retail businesses and restaurants.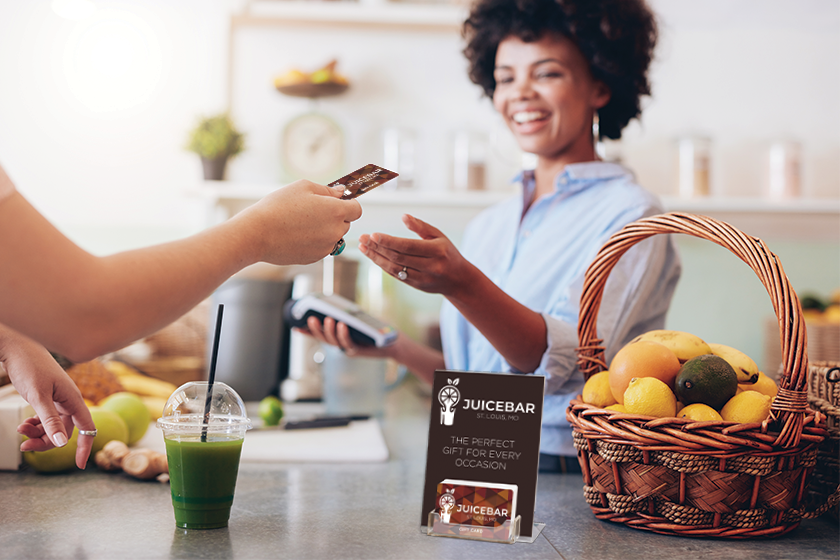 Step 3. Run Gift Card Promotions
We've arrived at the last step in the quick process of increasing gift card sales - promotions. Promotions are a fantastic way to move any product, and your gift cards are no different.

You can run many different promotions that can have a significant impact on your gift card sales. One option is to offer a slight discount; for example, get a $25 gift card for $20. Discounts help customers feel like they are getting value and make them more likely to make a purchase. You can also do gift card bundles, where customers can buy several gift cards at a minor discount. Buy-one-get-one deals also work. It can also be effective to throw in a small value gift card with other purchases; this deal will incentivize customers to come back to use their gift card.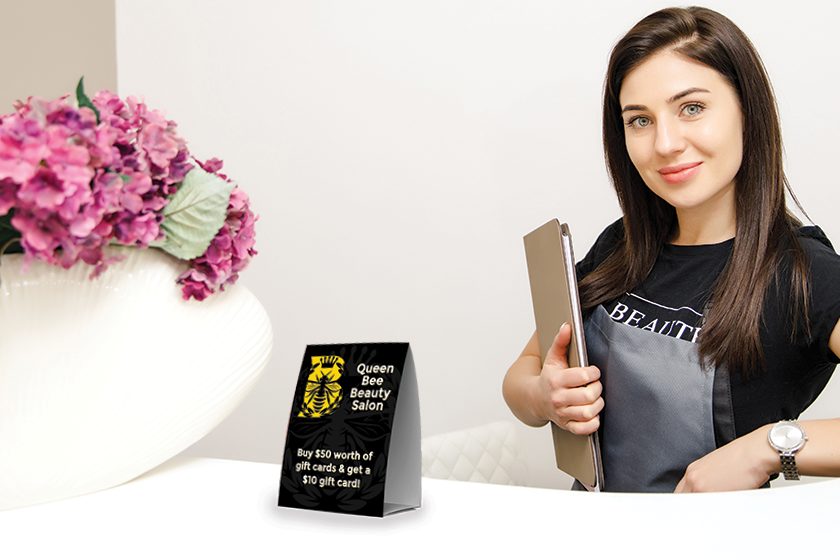 Many businesses are hesitant to run promotions on gift cards, but it can be incredibly effective. Most consumers will overspend the value of their gift cards. On average, consumers spend $38 more than the value of their gift cards. So even if your customers are getting gift cards at a discount, they will likely overspend it, leaving you with even more revenue.

You also have to consider that deals on gift cards are more likely to put them into the hands of a new customer. For example, in a buy-one-get-one deal, your customer could give their extra gift card to a friend or family member who has never checked out your business before. The gift card gives the friend or family member an incentive to stop by your store and make a purchase, earning you a new customer.
---
There you have it, a simple process for how to sell more gift cards. If you need custom gift cards, gift accessories, or custom signage to advertise your gift card program, we can help! We're also here to answer your questions. We're gift card experts, so we can assist you with all things gift cards. If you need any help, please reach out; we're ready to help!