Promotion is so crucial for businesses, yet many companies struggle in that area. Promotion can be expensive, and many companies feel like they don't have the marketing budget required to promote the business effectively. However, promotion doesn't have to be expensive.
Promo cards are a cost-effective way to promote a business. With promo cards, customers get a chance to sample your business without much risk. Many promo cards let customers get a product or service for free or at a significant discount - the idea is that once they have tried your business, they'll be back. This tried and true strategy can be incredibly impactful by bringing in new customers, promoting growth, and boosting revenue.
Want to deploy promo cards to promote your business? Excellent choice, but you'll want your cards to feature an amazing design to help enhance your customer's experience even further. We can help; check out these ten amazing promo cards that can inspire your promo card design.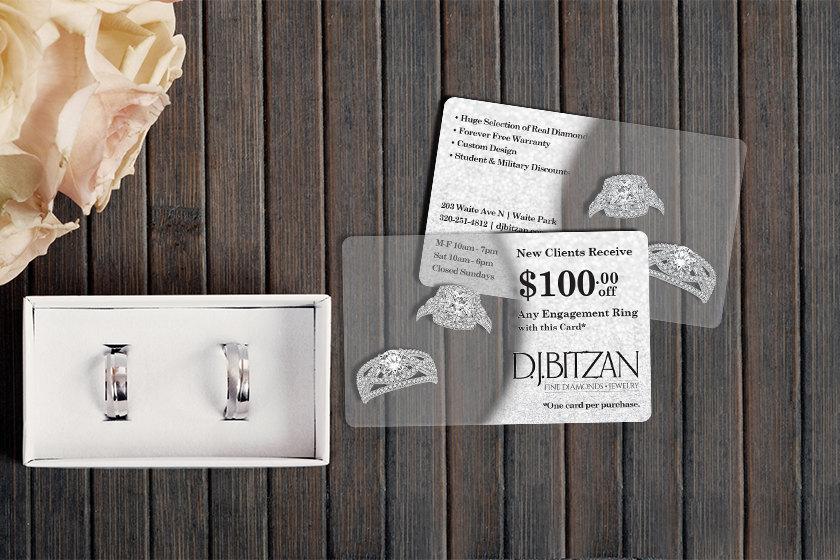 Custom Promo Cards Printed on a Clear Card
Amaze your new customers by designing a promo card with our clear feature, as D.J. Bitzan Jewelers did. Using clear cards is an excellent way to draw attention to your design; look at how the rings on D.J. Bitzan's promo cards stand out.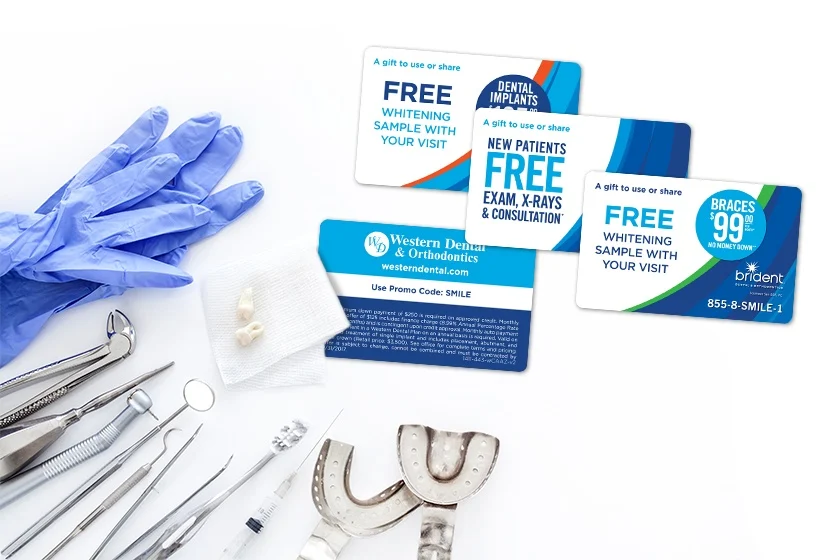 Promo Cards for a Dental Office
Creating a professional-looking design that is clear and easy to understand can go a long way towards driving interest in your promo cards. Western Dental & Orthodontics designed three different promo cards that are easy to read and understand. Notice how they use a larger font on the word "free," which is sure to attract attention.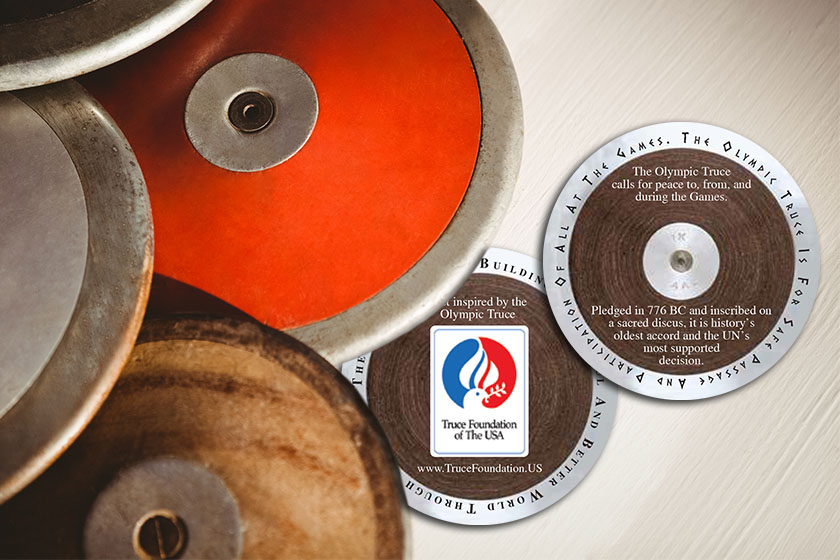 Promo Cards that Look Like a Discus
Using a unique shape is another great way to make your promo cards stand out. The Truce Foundation of The USA used a circle shape to imitate the look of a discus, creating a one-of-a-kind promo card that will blow customers away.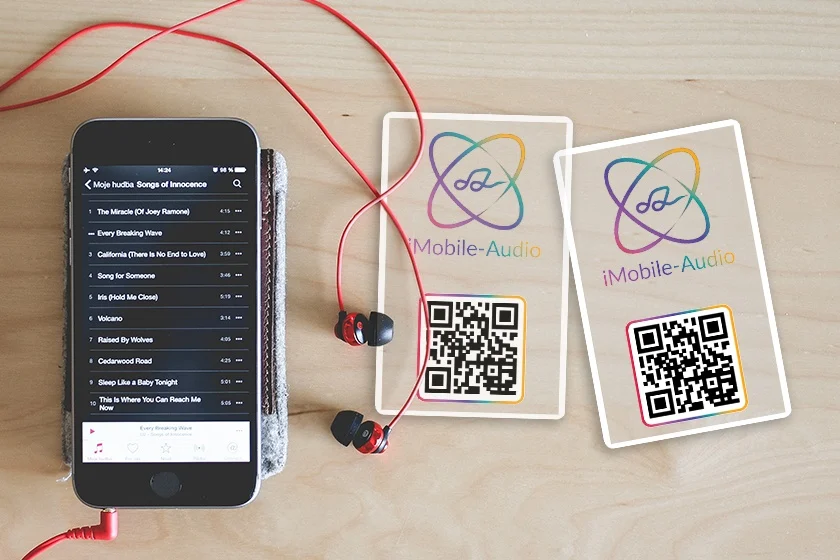 Unique Promo Card with Special Features
iMobile-Audio's promo card looks incredible; they combined clear cards with rainbow foil to create a card that really pops. Also, don't overlook their use of a QR code, which helped them eliminate the need for additional text to create a cleaner look. Customers can scan a QR code with their phone, and it will direct them to a page of your choosing, allowing you to get them all of the information they need.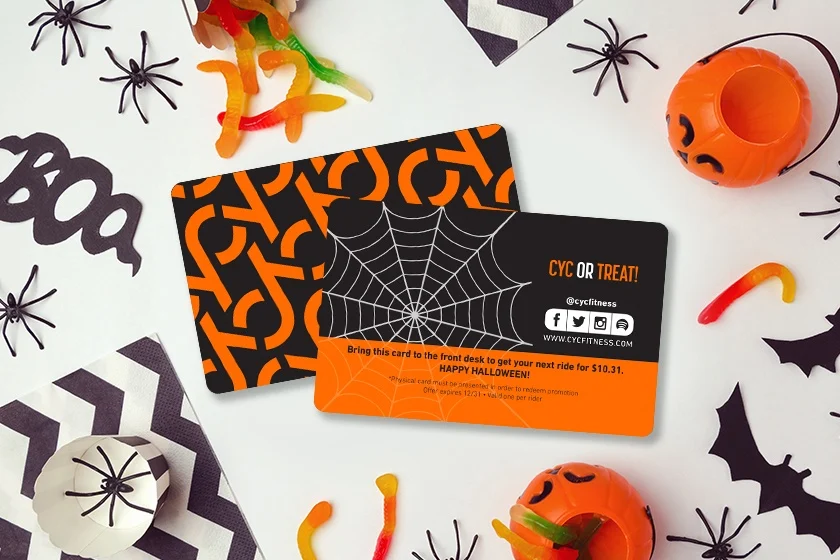 Promo Card Design Perfect for Halloween
If you're giving your promo cards out in celebration of a holiday, getting in on the holiday spirit is a fun idea. CYC Fitness designed their promo cards with Halloween in mind, using Halloween-associated colors as well as a spiderweb. You can imitate this idea with other holidays as well; just use images and colors associated with the holiday of your choice.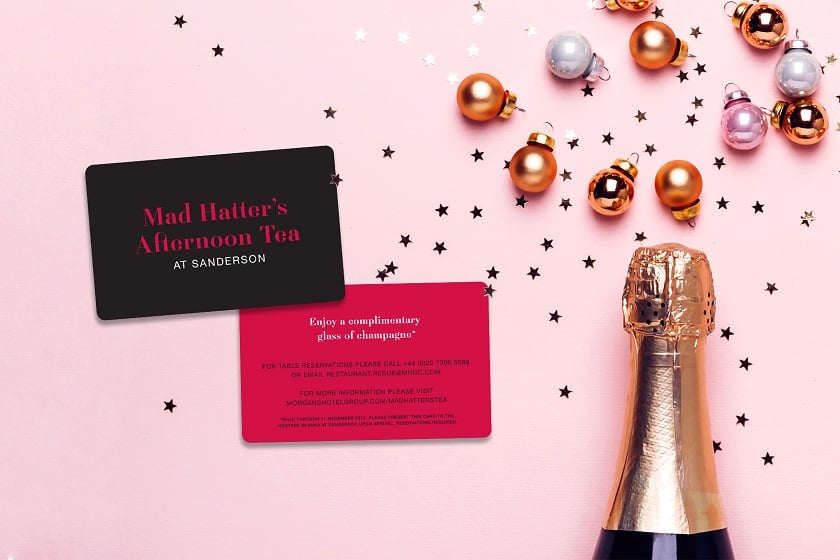 Promo Cards with Contrasting Colors
Sometimes the perfect way to make your promo card design pop is by using contrasting colors. Sanderson executed that concept perfectly with their promo cards. Overall, their design is fairly simple, but the contrasting colors help make their custom cards incredibly eye-catching.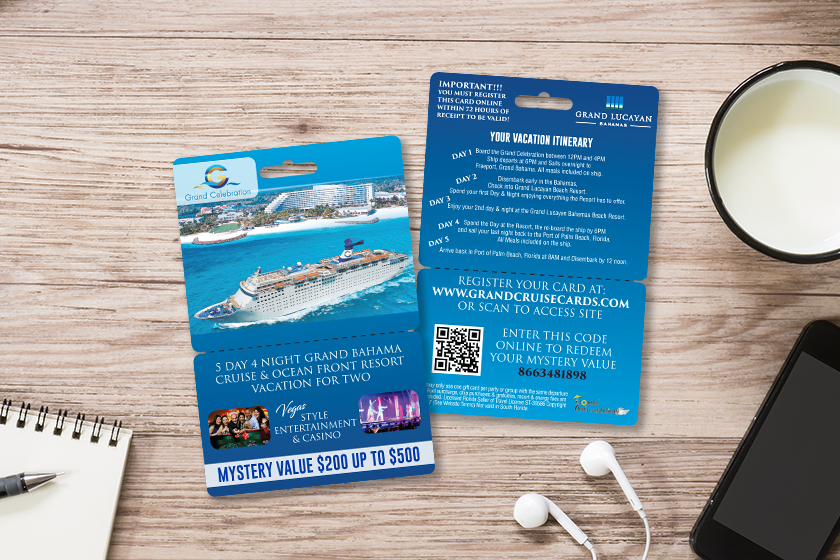 Snap-Off Promo Card for a Cruise Line
Grand Lucayan Bahamas did things a little differently with their promo card; it is a snap-off card so that customers can snap the promo card off from the top part of the card. Snap-offs allow you to get two marketing tools in one, giving you more space to talk about your business or promotion.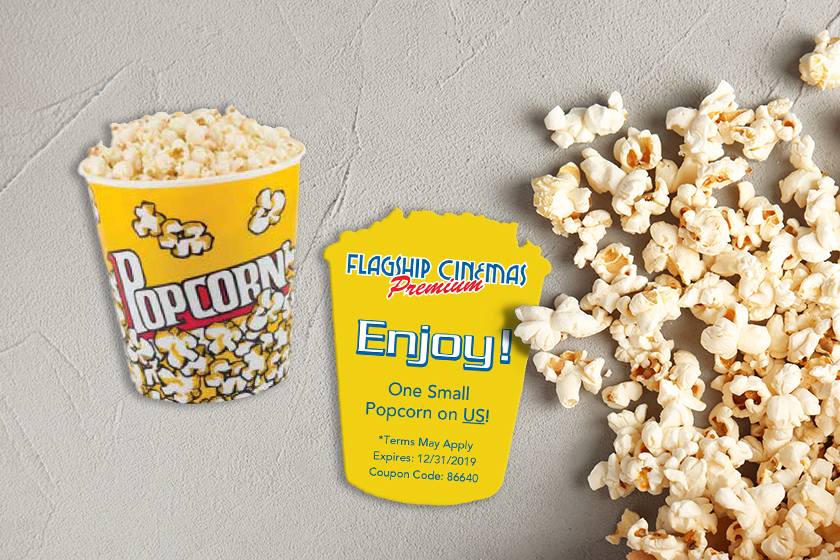 Custom Shaped Promo Cards
Using custom shapes is a fun and exciting way to make your promo cards stand out. Check out this popcorn bucket-shaped promo card we created for Flagship Cinemas! It's so fun, and it suits their industry perfectly. We can help you create a promo card in any shape you like! We have a catalog of thousands of shapes, and if you don't see one that suits you, we can create a custom shape just for you.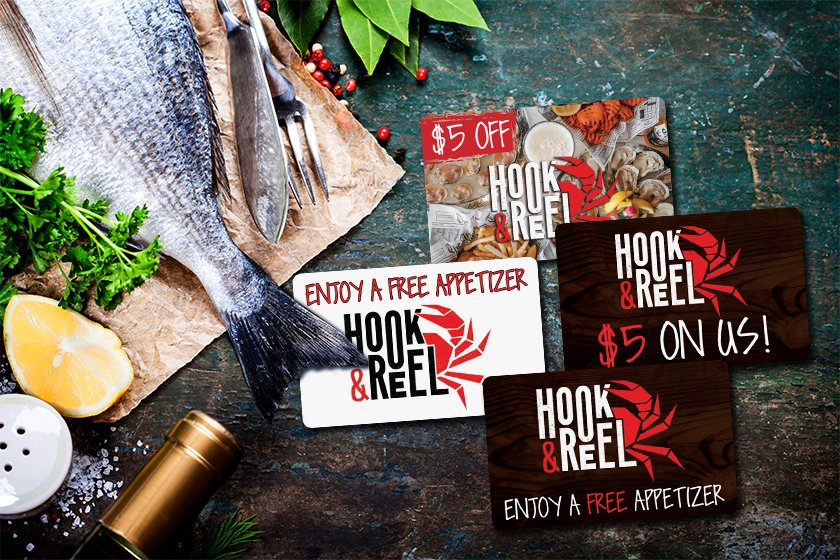 Promo Cards for a Restaurant
Hook & Reel put their branding on full display with their unique promo card designs. Each design prominently features the company's logo to help raise brand awareness. Remember, promo cards are used to promote your business, so including your branding is essential for getting the most out of your cards.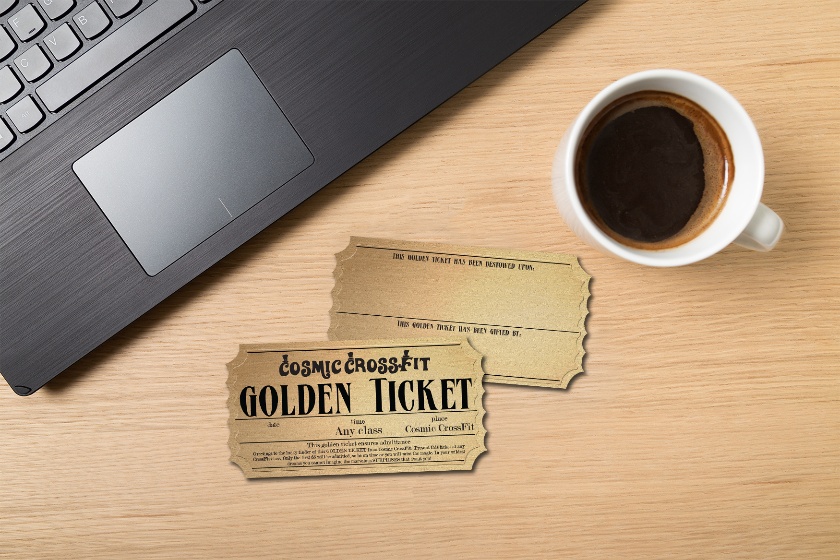 Golden Ticket Promotional Card
For many, the idea of a promo card reminds them of Willy Wonka's golden ticket scheme in Charlie & The Chocolate Factory. As such, many businesses have tried to recreate the magic by designing their own golden ticket promotional cards. These cards designed for Cosmic Crossfit are instantly recognizable and are sure to excite customers.
---
There you have it; ten must-see promo cards! Hopefully, these incredible designs have sparked your creativity, but if you're still looking for inspiration, check out our inspiration gallery. Remember, when you work with Plastic Printers, we'll help you create the perfect design for your promo cards for free! If you're ready to get started on your custom promo cards, please reach out to us; we're ready to help!