What's better than one marketing tool? Two marketing tools. With combo cards, you get two marketing tools in one. If you aren't familiar with combo cards, they are two or more cards that are connected together that you can detach from one another by snapping them off. Businesses love combo cards because of the extra flexibility they provide while also maintaining a budget-friendly price.
Commonly, combo cards come with a membership card and a key tag, but you can create them in any combination you'd like. And trust me, there are tons of options available. With that being said, we are here to help show you some of the many options available for your business. Let's check out these ten combo cards that can help serve as inspiration for your own project in both design and function.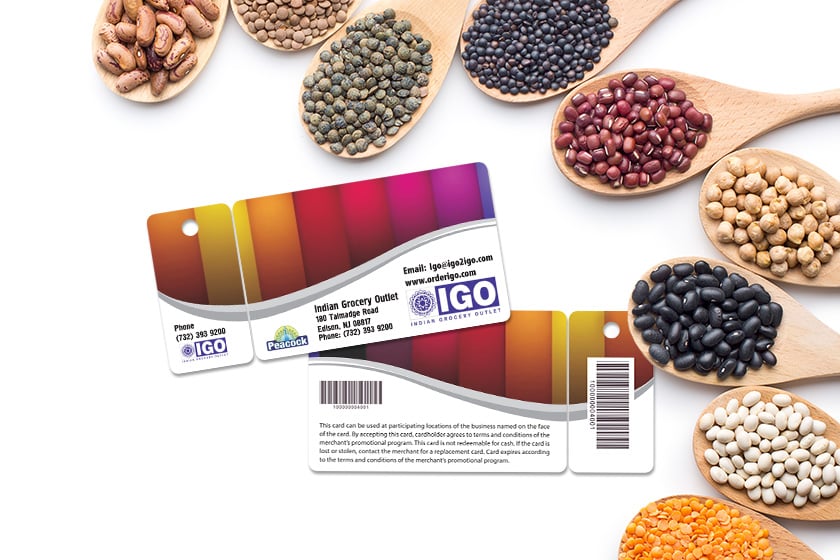 Combo Cards to Boost a Membership Program
As previously mentioned, combo cards are frequently used to help enhance membership programs, and that's exactly what Indian Grocery Outlet did with their combo cards. Their combo cards give their members flexibility by providing them with a membership card and a key tag. This allows them to use the specific part of the combo card that works best with their lifestyle, and they have a backup if one portion gets lost.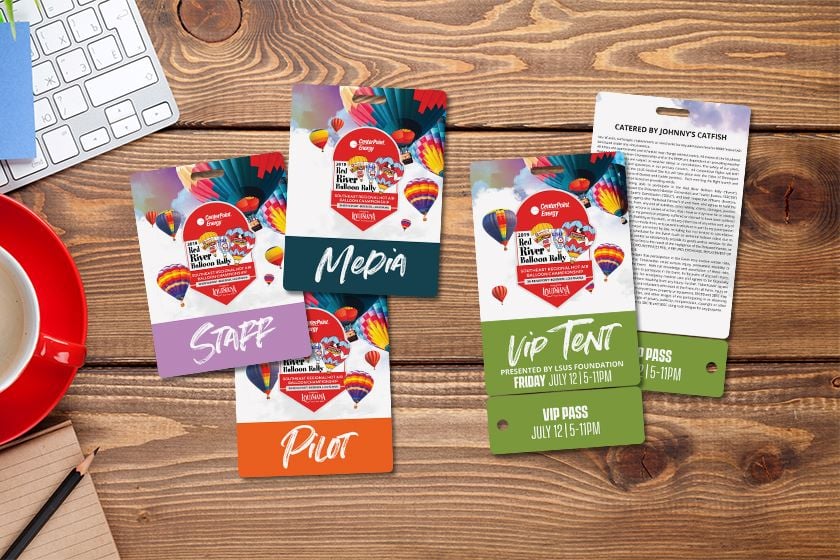 Combo Cards that Serve as Access Passes
Red River Balloon Rally used their combo cards to act as access passes for their event. The different colors at the bottom of each combo card signify a different level of access to help makes things easier on security and other event personnel. In addition, we love the balloons that cover their design because it makes it immediately clear what the pass is for.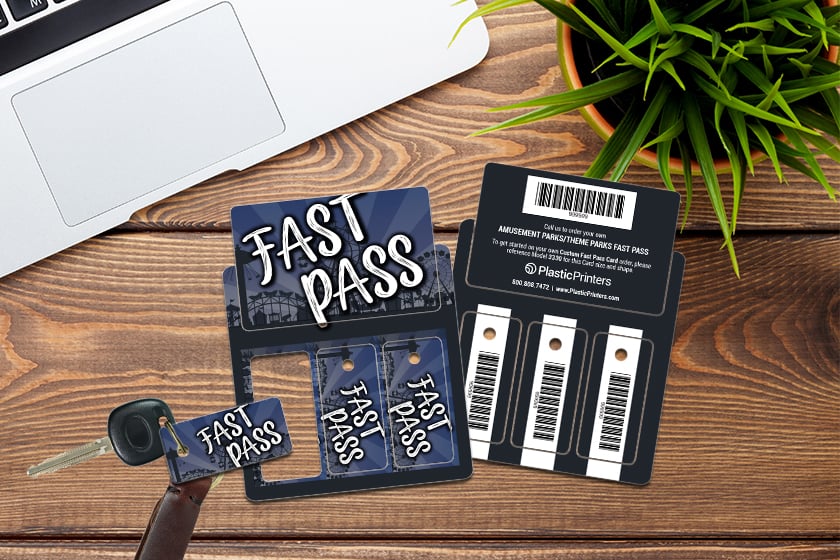 Combo Cards for an Amusement Park
We've created combo cards for industries of all kinds, including amusement parks! This amusement park used their combo cards to act as a fast pass, allowing guests with these passes to skip to the front of the line. Notice the barcode on the back of their cards; using barcodes or QR codes on your combo cards helps give them more functionality, so keep that in mind when planning your next combo card design.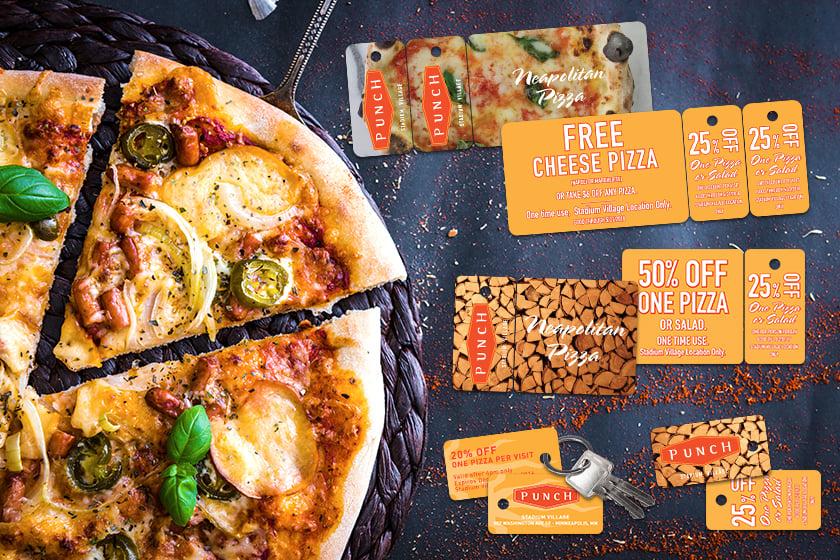 Discount Combo Cards
Consumers love a good discount, so why not give your customers what they want in the form of combo cards? Punch Pizza used their combo cards to serve as coupons and discounts for their customers, encouraging customers to stop in for a delicious meal and great savings. Their combo card also helps their branding shine through their design. We recommend that you ensure your logo is prominently featured on your combo cards, similarly to how Punch Pizza displays their logo. It's a great way to help boost brand awareness.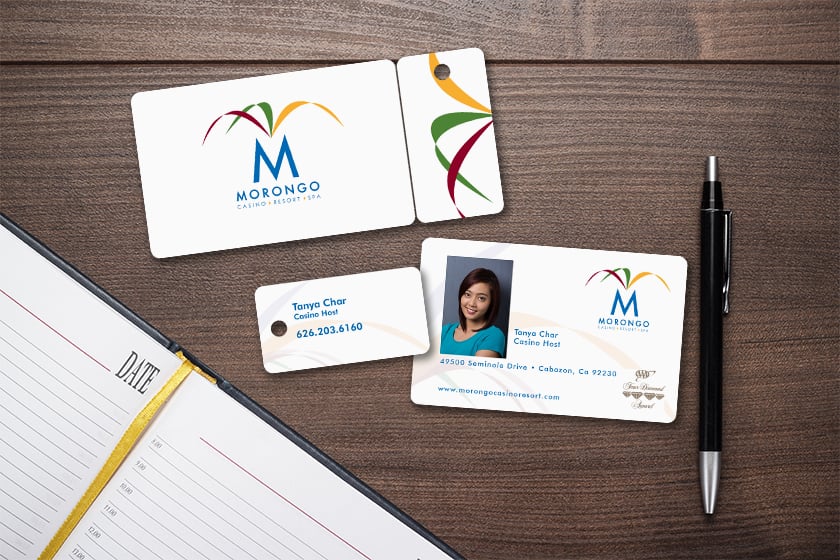 Combo Cards that Double as Business Cards
Business cards are a common tool used to share your information and provide a secure foundation for future business. Morongo got creative with their business cards by using combo cards. Giving their potential customers two cards for their business cards helps ensure that they don't lose their information and helps their business card stand out amongst a stack of business cards that look relatively the same.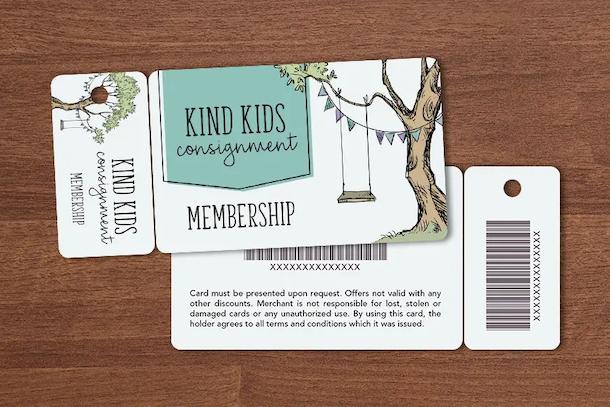 Combo Cards with an Illustrated Design
Your combo card design should represent your brand, and Kind Kids Consignment's combo cards are a great example of that! They use an illustrated design to paint a friendly and cheerful scene that exudes their brand's unique style. Using unique art styles on your combo cards helps create a memorable design.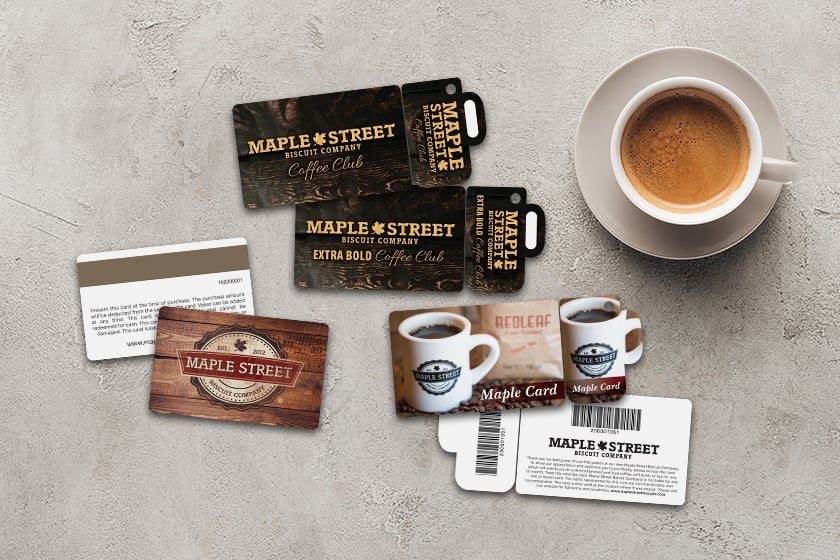 Die Cut Combo Cards
To create an unforgettable design, you have to think outside of the box, which is what Maple Street Biscuit Company did with their combo cards. Their key tag comes in a custom shape that replicates the look of a cup of coffee! We love that unique design element that plays off their industry and brand.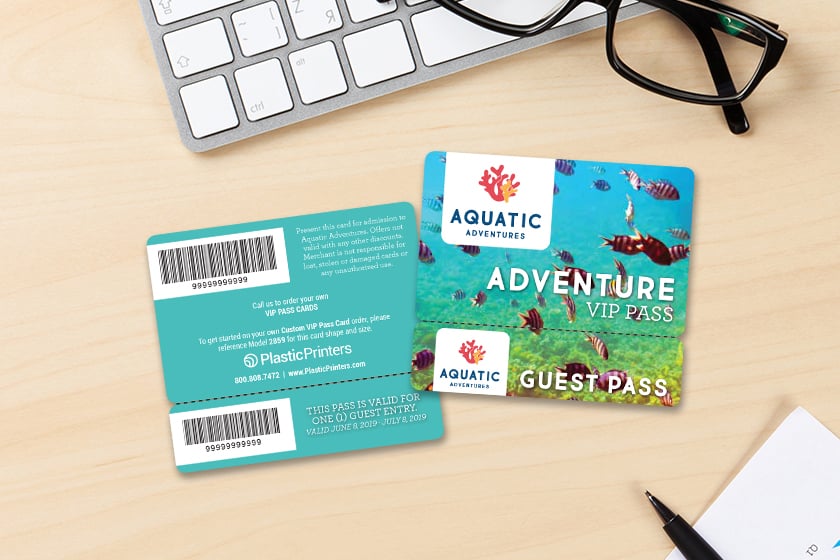 Combo Cards for an Aquarium
Aquatic Adventures' combo cards give customers a little preview of what they can expect at the aquarium by featuring a photo of some of their fish in their design. Aquatic Adventures use their combo cards to dish out their VIP and guest passes, and we think they did a great job of capturing the fun experience that guests can expect.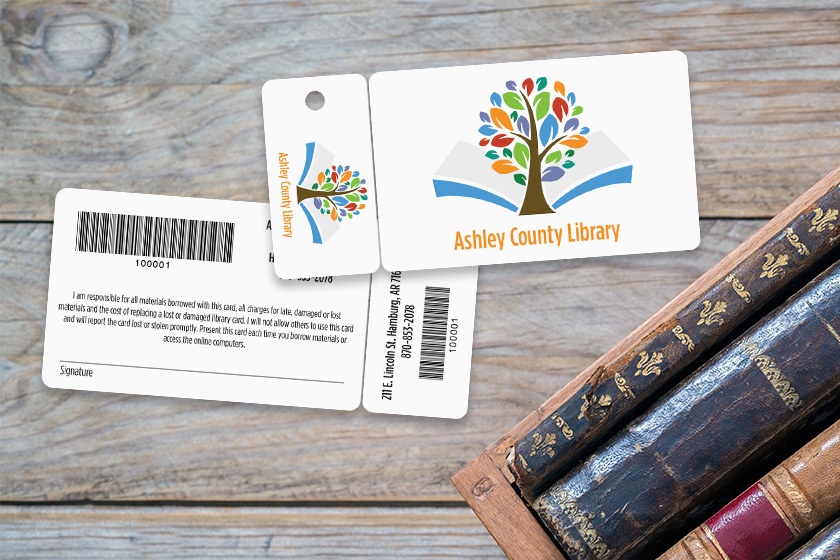 Combo Cards that Function as Library Cards
Take one look at Ashley County Library's combo cards, and you'll immediately know that they're library cards! Combo cards are unique because they can be used for all sorts of membership programs, from gym memberships to library memberships and family entertainment memberships. We love how Ashley County Library's cards focus on their beautiful and creative logo; their members will never forget what these cards are for when they pull them out of their wallets.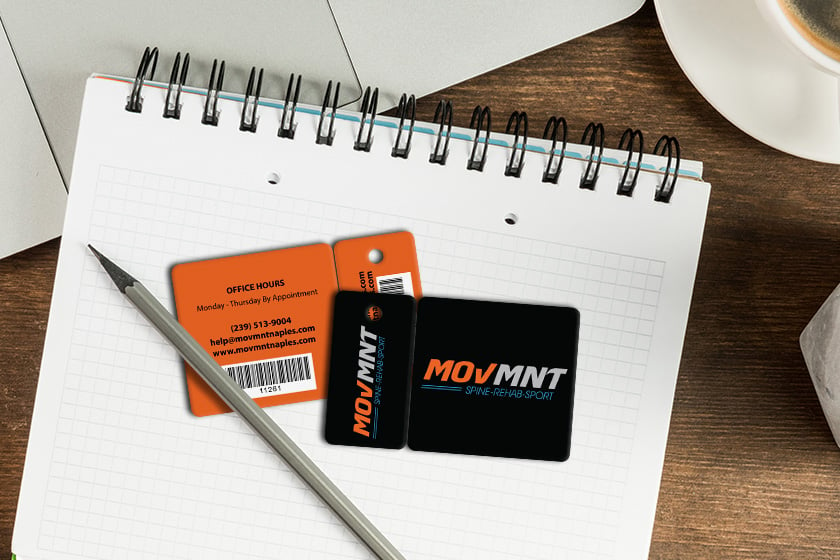 Combo Cards with Bold Colors
Movmnt decided to go bold with the colors on their combo card design and it paid off. The way the black front and orange back contrast with each other really sets these cards apart. These combo cards are a reminder that using color and designs on the back of your combo cards can go a long way towards creating a great design.
---
There you have it, ten amazing combo cards! Hopefully, these incredible designs have sparked your creativity, but if you're still looking for inspiration, check out our inspiration gallery. If you're ready to get started on your custom combo cards, please reach out to us, and we'll be happy to get started!