Key tags are evidence that you should never judge a marketing tool by its size; these incredibly versatile tools are extremely effective despite their small size. However, since key tags are modest in stature, creating an eye-catching design that stands out is essential to get the most out of them.

At Plastic Printers, we've created thousands of key tag designs, including designs for every industry imaginable. If you're looking for key tag design inspiration, you've come to the right place. We've compiled a list of amazing key tag designs that can help stir up ideas for your next design. Let's check out ten incredible key tag designs that are sure to inspire you!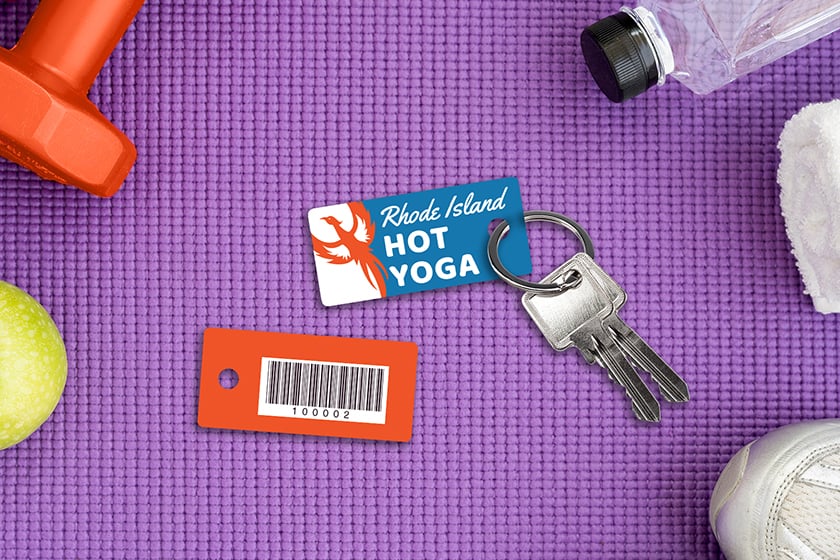 Gym Key Tags
Rhode Island Hot Yoga's key tags have many of the things that make for a great key tag design. Logo? Check. Bold colors? Check. Barcode for added functionality? Check. As a result, their key tags help boost brand awareness and stand out while also benefiting members. Key tags are incredibly popular for fitness businesses as a way to make check-in a breeze and allow members access to facilities.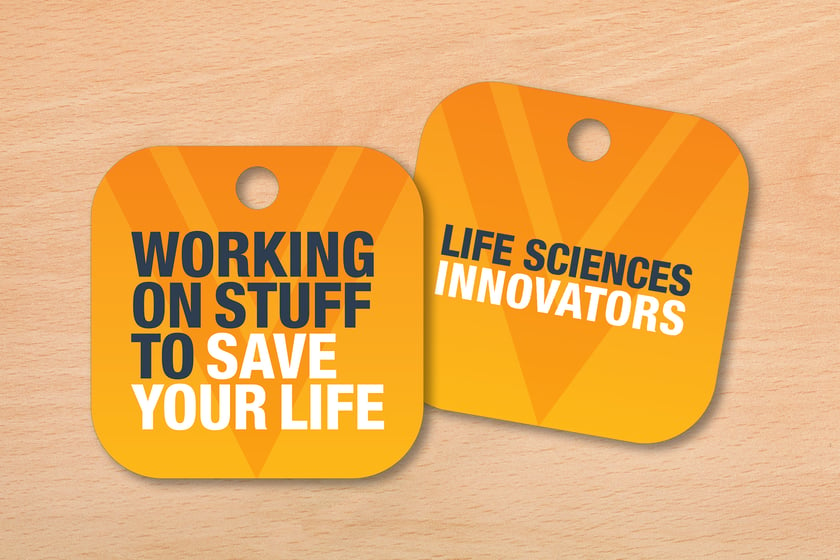 Square Key Tags
We can make key tags in any shape imaginable, but square key tags are one of the most popular requests. Square key tags offer a familiar shape that still sticks out because it differs from the standard rectangular shape. Veva Systems' key tags feature their colors and logo. We love the large font they use that contrasts with the yellow background; it helps make their key tags easy to read.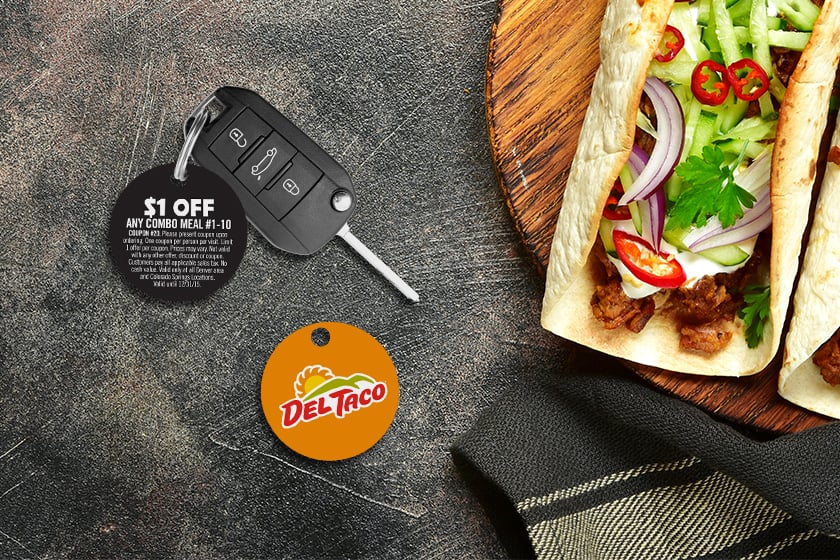 Round Key Tags
Round key tags are another popular key tag option. Del Taco uses its round key tags to give customers a discount on a meal. Whether you have a membership, VIP, rewards, or discount program, key tags make for an amazing alternative to cards because of their portability. You can ensure your customers will always have your key tags because they attach to their key ring, so they go everywhere your customers do.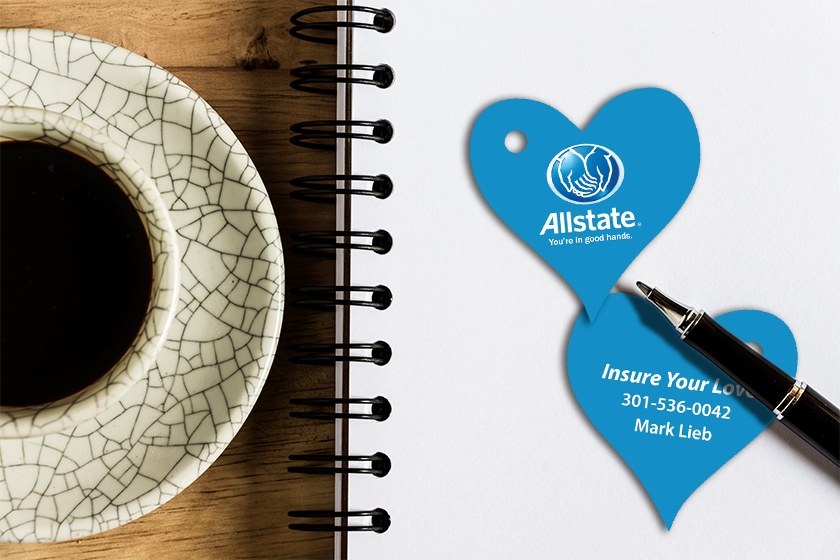 Promotional Key Tags
Key tags are a fantastic way to promote your business, and Allstate uses their key tags to do exactly that. They chose a very uncommon shape, a heart, to represent their business and the theme of insuring your love. Alternatively, by including the insurance agent's name and number, these promotional key tags can also act as a miniature business card.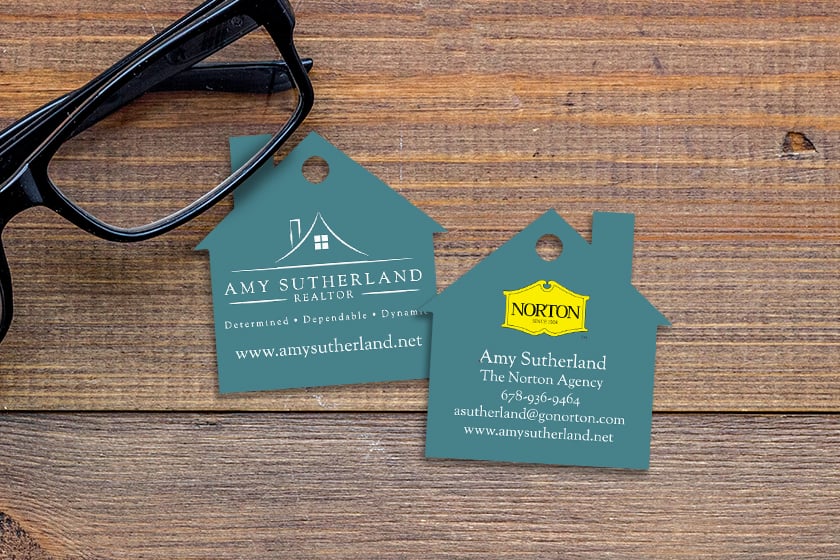 House Shaped Key Tags
House shaped key tags are a great fit for realtors, and that's what Amy Sutherland did with her real estate key tags. One of our favorite things about her key tags is how it highlights her logo, which also plays off of the home theme. One of the challenges in key tag design is that the small size impacts the amount of information you can include, but Amy was able to incorporate all of the essential information while maintaining an eye-catching design.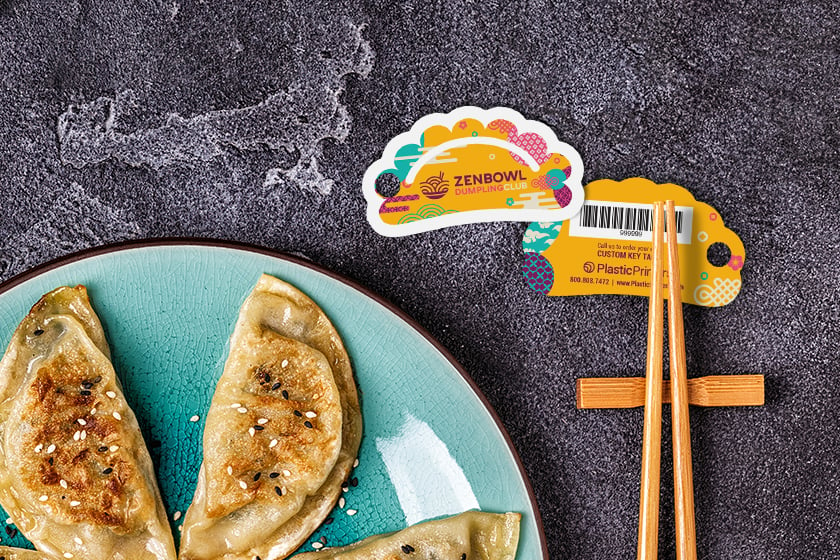 Restaurant Key Tags
We're in awe of Zenbowl's key tag design. They chose a dumpling shape for their restaurant key tags, which looks good enough to eat. Additionally, the fresh and bright colors sprinkled throughout the design helps elevate this key tag to a true piece of art. It's just so much fun to look at! Many restaurants use key tags as a way to boost their membership, loyalty, or rewards program, but these highly versatile tools can support restaurants in many different ways.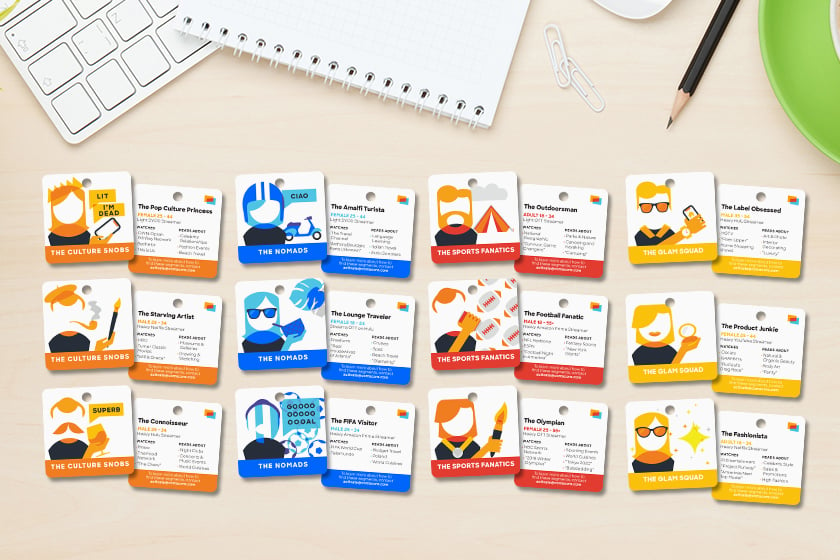 Custom Plastic Key Tags for a Game
We keep telling you that key tags are a great multipurpose tool, but perhaps no key tag demonstrates that point more than these key tags for ComScore. These custom plastic key tags are used as game pieces. We love the minimalist but fun designs included on each key tag; they help bring a lighthearted spirit to the game. If ComScore's key tags don't show you that key tags can be used for just about everything, nothing will.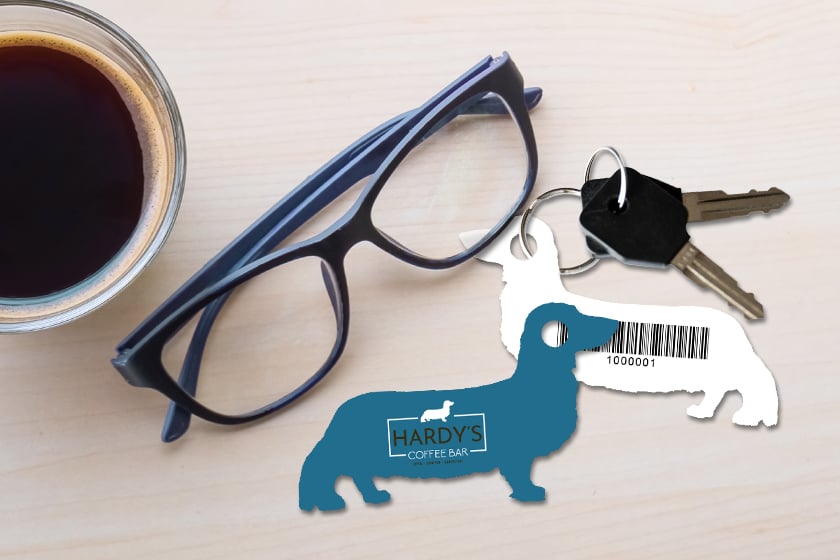 Membership Key Tags
Hardy's Coffee Bar brings its logo to life in its membership key tag design! With so many membership programs out there, having a card or key tag design that's cool and different from the competition will give your program an advantage. Who wouldn't want to have an adorable dachshund on their keyring? We also appreciate that they kept the text on the key tag to a minimum; it lets the design speak for itself.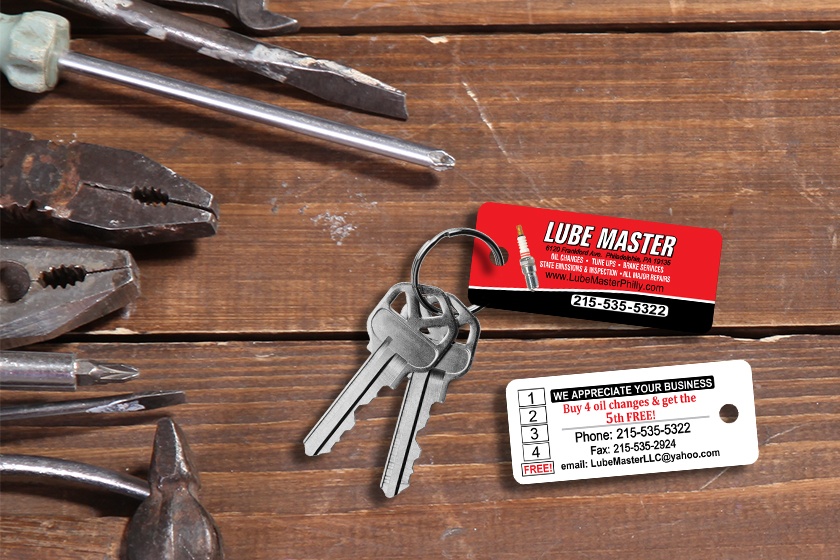 Punch Card Key Tags
Punch cards have long been used to encourage, track, and reward customer loyalty, but you can give your punch card a fresh new look by using key tags! Lube Master's key tags include four areas that can be punched to track oil changes; after four punches, the customer receives a free oil change. Depending on the needs of your business, you can add punches to your key tag design.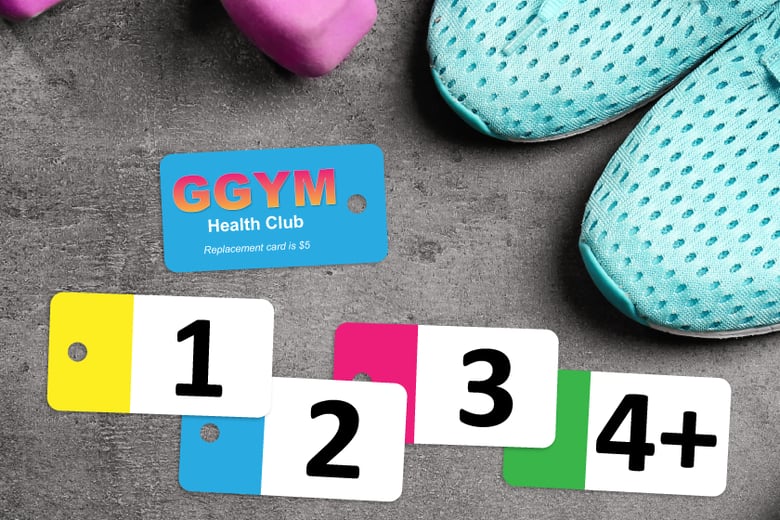 Numbered Key Tags
Numbered key tags are an incredibly popular design option because they serve multiple purposes. For example, a car repair shop could use them to keep keys labeled and organized. However, gyms are one of the biggest buyers of numbered key tags. Gyms use numbered key tags for different reasons; some use them to indicate membership tiers, while others use them to label how many members from a household are under one membership program.

---
Aren't these ten key tag designs incredible? If you can't get enough of our amazing key tag designs, we have even more inspiration for you; check out our inspiration gallery to keep your creativity flowing. If you're ready to get started customizing your key tags or have some questions, please give us a call; we're always happy to help!