We live in a world that is more accepting of food culture now than ever before. Think of all of the food blogs and videos and television shows. People even identify themselves as being a "foodie" in their online dating profiles! In a society where people love food, restaurants have to step up their game to get noticed. After all, every customer can post a picture, blog or review online. Some restaurants go viral when their business gets shared on the web. And for some, the attention they receive online is less favorable.
Making a good impression is huge for restaurants! You must think through all of the details carefully to ensure each customer has a great experience. Going to a restaurant isn't just about the food anymore; there are little details that will stick with your customers. Consciously or subconsciously, these small parts of their experience could make or break their opinion about your restaurant. So let's make sure every detail enhances their experience.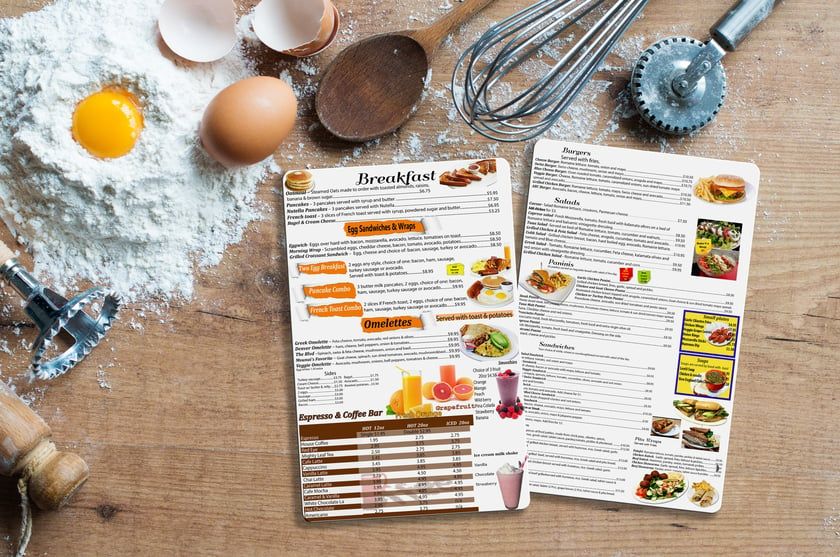 The one item that every customer will see and touch when they go to your restaurant is the menu. Meaning that the way you craft your restaurant menu is important. I'm not talking about just the food on the menu, but also the physical menu itself. Restaurant menus receive all kinds of attention from your customers which is why it is crucial to create a menu that appeals to their sight, touch, and stomach.
What Menu Material Should You Use?
You might not think a lot goes into creating a custom menu, but remember that it's the small details that your customers will remember. You want to make sure your menu is perfect, and that starts with the material you choose for menu printing.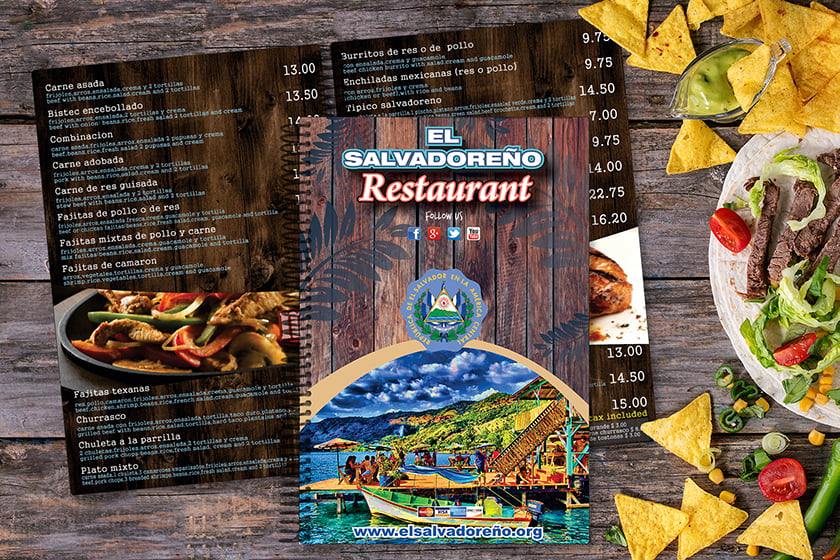 Think of all of the wear and tear a custom menu goes through. They are handled every day by many different people, so you need yours to be durable. Paper menus tend to tear, and laminated paper will separate at the edges. Plastic is an excellent material for menus because it is sturdy and will endure daily use. Plastic restaurant menus are water resistant, which will make cleaning up a breeze. And they will help save you money in the long run! Plastic's durability helps prevent you from having to replace them regularly.
Types of Menus
After you decide on the material that you want to use, it's time to think about how you want your custom menu to be laid out. At Plastic Printers, we offer a variety of styles including a flat menu, spiral bound menus, tabletop menu, and a tri-fold menu. Each layout has its own sets of benefits. Spiral bound menus or a tri-fold menu provide more space and are an excellent choice for restaurants that offer a wide variety of food choices. On the other hand, it can be easier to direct your customers to the dishes you want them to buy with a flat or tabletop menu. Why? Their eyes don't have to deal with multiple pages.
Menu Design
As you are planning your menu design, some things are essential to include. First, the food is the centerpiece of any restaurant, and it is the thing that excites your customers and makes them want to spend money with you. Your custom menu should be laid out logically so that your customers can easily find the type of dish they want. Break down your food offerings by category. The last thing you want is for your hungry customers to become frustrated because they are confused and can't find anything.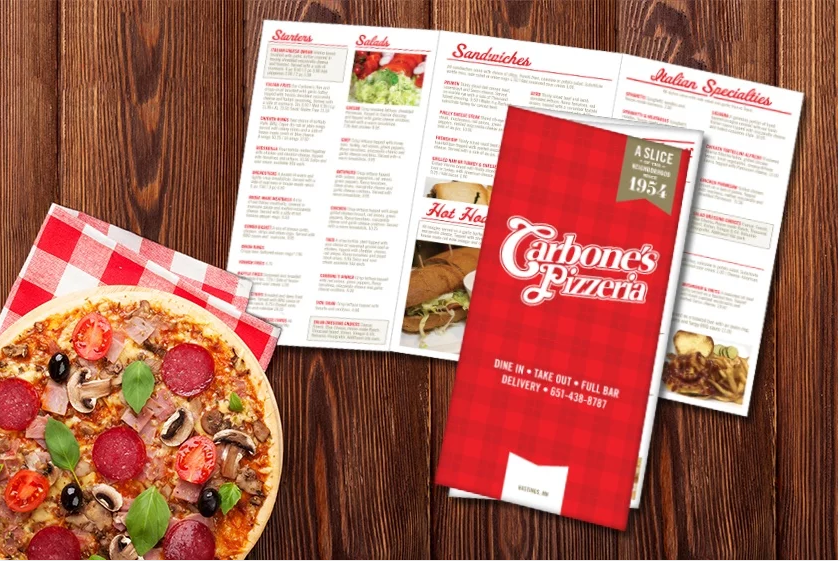 When you go to a restaurant, would you rather have a dish described to you or see what it looks like? If given a choice, I'll take the photo any day. Pictures can be incredibly persuasive. As the saying goes, a picture is worth a thousand words. They also are an effective way to highlight value items, rewards programs, gift cards, or house specialties. By drawing attention to those items, there is a good chance your customer will ask your waiter about them. This is an excellent opportunity for your waiter to explain further what your restaurant has to offer.
Restaurant Menu Psychology
There is some psychology involved in a menu design. When a person looks at a page, their eyes typically look at the center. That's where you want to put your best dishes, so it's the first thing they see. After glancing at the center, the eyes move down the page. That's a great place to put other items that you want to your customer's to buy.
The use of color is also an important aspect of menu design. Yellow is an attention-grabbing color, while red is supposed to increase your heart rate, blood pressure and encourage impulse eating. Being aware of what colors are on your custom menu could help subliminally persuade your customers to buy or eat more.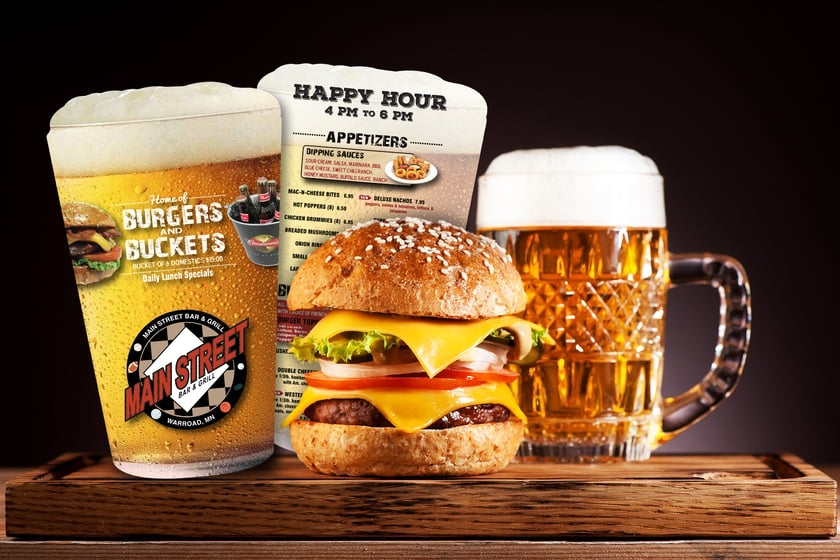 Psychologists also suggest leaving out dollar signs when you list your prices. Seeing dollar signs subliminally reminds your customers that they are spending money and can encourage them to seek out cheaper food options.
---
As you can see, there's a lot more that goes into menu printing than you would think. Menus are powerful tools that can have a big impact on the success of your restaurant. Consult with our experts on your menu printing project to create the perfect plastic restaurant menus for your business.