How many restaurants have you eaten at this week? For most people, the answer is probably a couple of times. People love eating out for many reasons. The convenience factor is huge! You don't have to cook or clean. It gives you a chance to relax and have someone cater to you. Restaurants are also a great place to socialize with friends, family, and co-workers. You get the opportunity to get away from the hustle and bustle of everyday life and experience food that you can't get at home.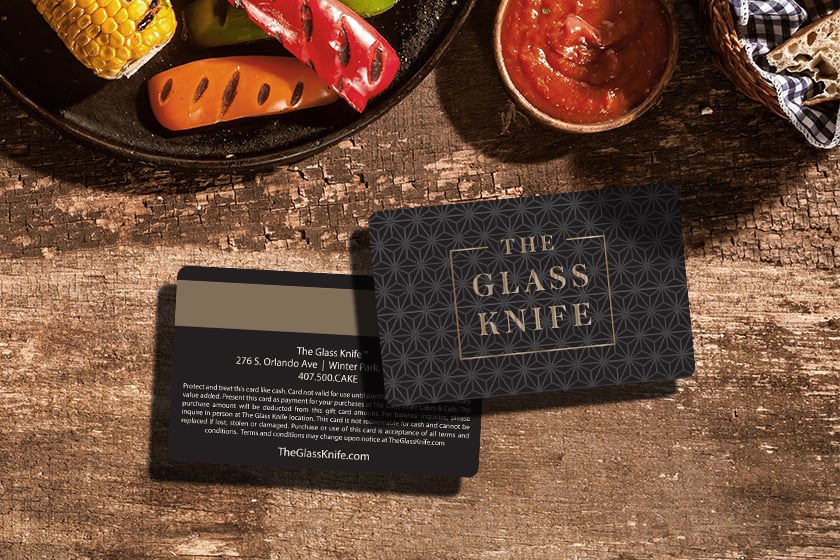 Another reason people eat out is because of restaurant gift cards. I can't tell you the number of times I've tried a restaurant just because I received a gift card from a friend or family member. Turning down a free meal is hard! The world's most requested gift has a way of getting people out of their homes and into a new restaurant.
For that very reason, gift cards are essential to restaurants. Whether you own a large pizza chain or a small hole in the wall restaurant, gift cards are the key to securing new customers and keeping loyal customers coming back. If you don't know where to start with getting gift cards for your restaurant, that's okay! Let me guide you through it.
POS Functionality
Before you start designing your gift cards, you have to determine how you are going to track gift card usage. Some restaurants use point of sale (POS) software to monitor transactions and process credit cards. If you use a POS system, great! If not, that's okay too.
Many business owners assume that without a POS, gift cards will not work. That is false! With human readable numbers and face value cards, a POS system is not necessary. Both options provide you with the ability to enter or deduct the amount from the purchase manually.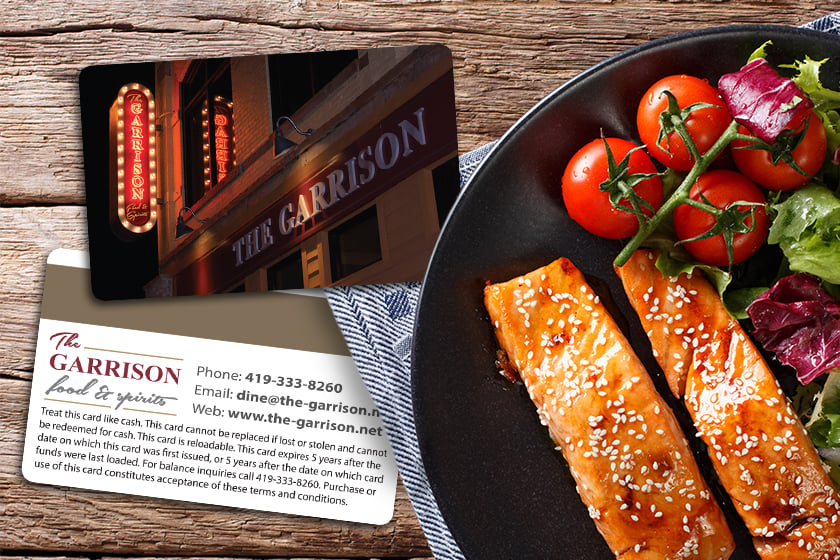 If you use POS software, specify which company you use because that will determine whether you want a gift card with a barcode or a magnetic stripe. A barcode card is scanned, and magnetic stripe gift cards are swiped. Your POS tracks the amount remaining on the gift card. For more information on gift card functionality, visit our Gift Card FAQ page.
Restaurant Gift Card Design
For many restaurant owners, designing your plastic gift cards is an exciting opportunity to get creative. These plastic gift cards reflect your business and culinary talents, so having a design you are happy with is important. However, don't get too far ahead of yourself because we have some tips for you that will make your restaurant gift card POP!
First, consider the design features you want to use on your custom restaurant gift cards. At Plastic Printers, we offer many incredible features including custom shapes, clear accents and colored transparencies, metallic elements, embossed lettering, and foil stamping. Each of these features can be used in a variety of ways, but incorporating them into your plastic gift cards is an excellent way to make your branding pop, stand out from competitors and grab your customer's attention.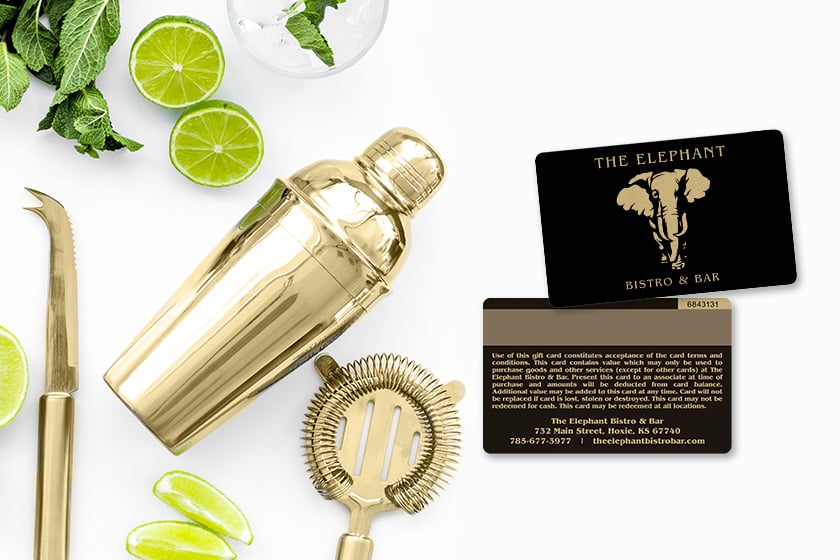 Don't forget to include relevant information! Put your logo front and center. Using your restaurant's logo helps promote brand awareness, reminding customers of your delicious food. Also, remember to include the location of your restaurant and contact information. Including this information will give your customers all the information they need just in case they have questions. Finally, you should protect yourself by adding terms and conditions to the back of your cards. The terms and conditions are simple rules about using the cards. Things like: not refundable and lost cards will not be replaced.
Outside of those guidelines, you can let your imagination run wild. If you don't have a perfect idea, don't worry. We have professional graphic designers who can craft a fantastic restaurant gift card for you.
Selling Your Gift Cards
You've received your cards - woohoo! Now, it's time to start selling them. You need to promote your restaurant gift cards; otherwise your customers will have no idea you offer them. To start, you can display them at the hostess table, so the customers see them right when they walk in the door. Many companies use a display stand because it shows off their custom restaurant gift cards. Creating a professional and eye-catching display that their customers can see while they are waiting for their table.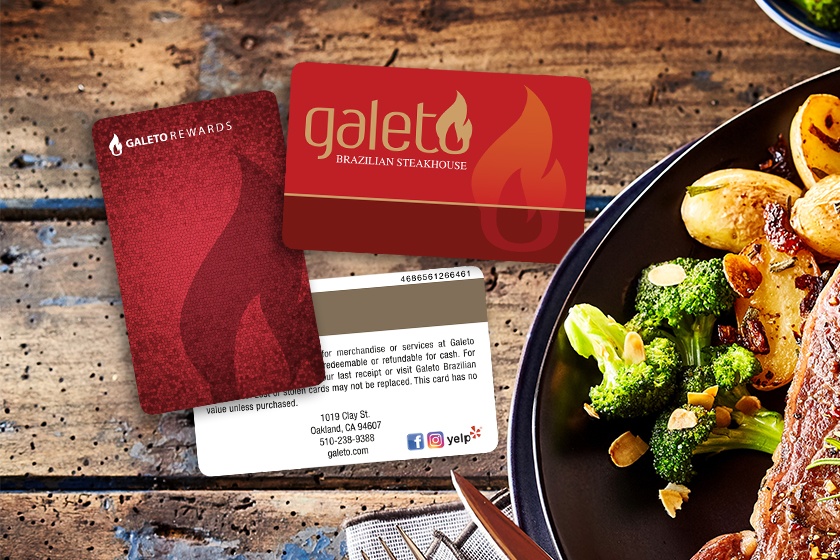 Using your staff and other marketing materials to promote your custom restaurant gift cards is very effective too. At the end of the meal, have your waiters or waitresses ask your diners if they would like to buy a gift card. McDonald's famously uses this tactic to sell french fries. Another way to get your custom restaurant gift cards in front of your customers is to use space on your menu or table tents. This way it will be in front of them throughout their whole meal. Using different platforms is essential because you want as many people to know you offer plastic gift cards as possible.
Getting Results With Your Plastic Gift Cards
Every person who walks through the doors of your restaurant could walk out with a gift card for their family and friends. That's the warmest referral of them all, one from a trusted loved one. Think of all of the new customers who could be coming to your restaurant, all because of your restaurant gift card! It's exciting stuff. If you still have questions regarding getting gift cards for your restaurant, do not hesitate to call us.