Are you looking to get more out of your gift cards? As you've might have found, gift cards are a fantastic way to reach new customers and boost revenue, but if they are not used to their full potential, it might be hard to see their benefits. Plastic Printers have many strategies to help you sell your gift cards, but the one I am going to focus on today is implementing seasonal gift card designs.
Have you ever been browsing in a store and see gift card designs that catch your eye? It might be a design for an upcoming holiday, or perhaps the design has objects on it that remind you of a particular season. Those are seasonal gift card designs, and they can be an asset to your gift card program. Let me explain to you how your business can use seasonal gift card designs to your advantage.
Why Use Seasonal Gift Card Designs?
As the seasons change, most people change their wardrobe. Your warm sweaters and jackets are too hot to wear in the summertime, and you might get too cold wearing shorts in the winter. It's just what you do to stay comfortable. Just like changing your attire for the seasons, some businesses also make some alterations to their strategies.
When the seasons change, some businesses switch things up for the benefit of their customers. For some companies, that might mean selling seasonal items. For example, a retail store might offer swimwear and golf equipment in the summertime, and snowblowers and shovels in the winter. Other businesses hire more workers during their busy season, and some decorate their facilities to fit the changing seasons. Companies large and small have found that adjusting their business with the seasons can be beneficial.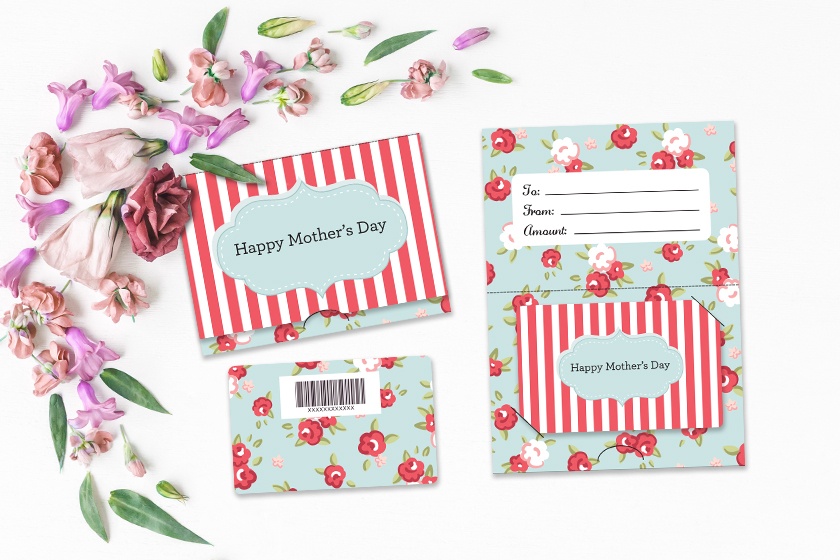 One reason businesses make these seasonal changes is to capture their customers' attention with relevant imagery, decorations, products, and services. That idea is the same reason why some businesses use seasonal gift card designs. Gift cards are often impulse buys, meaning that the customer didn't come to your store to purchase a gift card but purchased one because it caught their eye or reminded them that they need a gift for an upcoming event.
The purchase of a gift card helps your business because it's one of the most cost-effective ways to obtain new customers. Generally, your customers gift your gift card to their loved ones giving you a referral and potentially a new customer. For more information on the benefits of gift cards, click here.
What Kinds of Designs Should I Use on my Seasonal Gift Cards?
Once you've made the decision to use seasonal gift cards, it's time to start thinking about design. First and foremost, using seasonal gift card designs doesn't mean your gift cards can't highlight your branding; you can still include your logo and colors for a cohesive look. However, in addition to your branding, you'll want to consider including imagery that is timely to the time of year. Here's a rundown of some designs that could help your gift card designs stand out for each season:
Spring:

Flowers, Eggs, Chicks, Bunnies, Maypole, Green Grass, Clovers, Pastel Colors

Summer:

Sun, Beach, Sunglasses, Stars, Stripes, Flag, Fireworks

Fall:

Leaves, Pumpkins, Candy, Sweaters, Football, Turkey, Orange & Brown Colors

Winter:

Snow, Christmas Trees, Santa Claus, Stockings, Presents, Hearts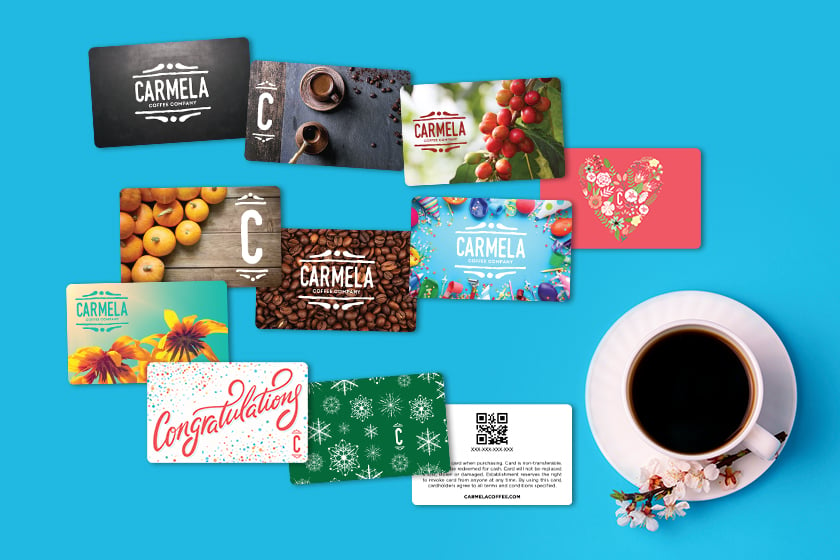 These symbols are just a few examples; there are plenty more to choose from. It's best to use a variety of designs each season to have the best chance of catching the consumer's attention.
Pro Tip: Remember to keep holidays in mind when choosing your designs. Gift cards are the number one gift in the world, and gift card sales increase around holidays. A whopping 80% of people received a gift card for the winter holidays.
You should also consider incorporating symbols in your design that mean something to your local area. Every place has different traditions, so if your city has some special celebration or event, it could be a good idea to celebrate that with a seasonal gift card design.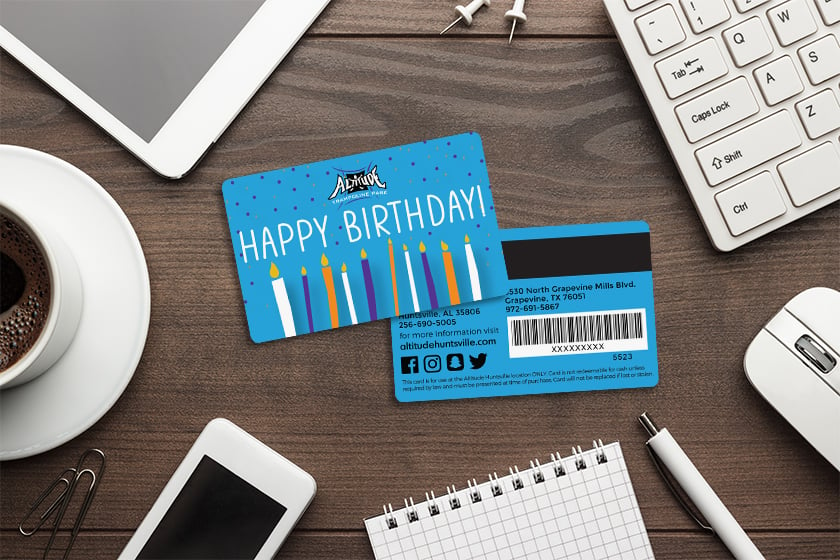 One type of gift card design that you could have in stock during all seasons is a birthday theme. Birthdays are year-round, and everyone has one, so it makes sense that consumers would be purchasing those all year long.
---
No matter what designs you choose for your seasonal gift cards, just having them provides your customers with more choices and increases the odds of a design piquing their interest. Need ideas or more inspiration for your seasonal gift card designs? Please take a look at our Inspiration Gallery. If you have any questions or are ready to get started, give us a call; we're always happy to help!