Gift cards are the ultimate sales tool. Customers like them because they're quick and easy—and a way to make sure their recipient gets a present they'll like. And they're great for your business because gift cards reduce returns of unwanted gifts, while ensuring that the money stays in your hands.
Beyond making your company oodles of cash, business gift cards also have other benefits.
Let's take a look at some unexpected ways gift cards can benefit your business:
1. Get You in the Ring with Big Box Chains
National chain restaurants, giant big box retailers, department stores, movie theatres and even home improvement stores may not have the greatest food or the most unique gifts, but they all offer gift cards. As a result, customers have come to expect that they can walk into any store and walk out with gift card in hand.
With gift cards the most requested gift for the past nine years, you're missing out on a lucrative sales opportunity, if your business doesn't offer gift cards. To compete, smaller retailers and restaurants have to make sure they offer the same gift card convenience that the national chains do.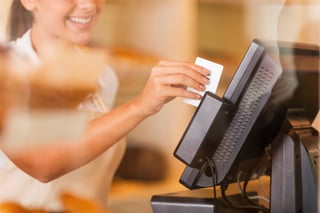 2. Take Advantage of Impulse Purchases
Believe it or not, many people buy gift cards on the spur of the moment. A customer will be at the register, notice your gift cards and suddenly remember that they need a present for their brother's wedding or aunt's birthday. Since they already have their wallet out, it's an easy decision to get a gift card at the same time.
To take advantage of this impulse, make sure you're displaying your gift cards prominently. Far too many companies make the mistake of buying gift cards and then throw the box under the counter or in a back storeroom. Gift cards don't do any good, unless someone can SEE them.
As long as they're a standard "closed-loop" gift card, the card has no value until you activate it. So even if one gets stolen, it's not the end of the world. A gift card is just a blank piece of plastic until you load money on it.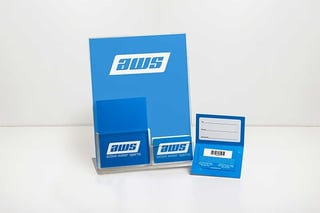 3. Loosen up your Customers
When people receive gift cards, they're less concerned about price. They're spending "found money" and buying a present for themselves. As a result, they're less likely to head straight to the clearance racks and more likely to spend the money on the gift card on full price purchases.
A study by First Data reported that 72% of gift card shoppers spend more than the original gift card value when redeeming their cards. The study also reveals that, "when redeeming their gift card, 25% purchased an item they had not planned to spend money on, 8% bought a more expensive version of an item they already planned to buy, and 3% purchased an item from a store they don't normally shop at."
4. Bring in New Business and Repeat Business
One of the best things about gift cards is that they bring in two different customers: the person buying the card and the person receiving the card! In fact, researchers have found that 11% of gift card recipients receive gift cards for businesses they rarely or never visited. Another 33% changed their purchasing behavior in order to redeem the card. A gift card is an opportunity to get a new person in the door and give them a chance to experience your business.
Gift cards can also be used to bring back loyal customers. Promos such as "Buy $100 in gift cards and receive a $10 promotional gift card" or "Purchase over $150 and receive 15% back on a gift card" can encourage existing customers to stop in another day. And chances are, once they do, they'll spend more than the money on their gift card!
Is It Time to Order Business Gift Cards?
These are just SOME of the money making benefits of gift cards. If you're considering purchasing business gift cards, schedule a consultation with one of our experts today and we can talk about how to get your gift card program off the ground!