It's easy to forget how technology has transformed the way we live. Instead of mailing letters, we use email. Instead of talking, we use our phones to browse the web and text. Technology has impacted the way people shop for gifts, too. Take one look at a 2016 wedding registry online and you'll discover that most couples ask for gift cards instead of specific items for their home.
With everything seemingly moving towards digital, you might be wondering if you should shift your gift card program into an eGift card program. The short answer is, "Probably not."
Gift Cards are as Popular as Ever
Before comparing plastic gift cards to online gift cards, it's important to note the continuing popularity of gift cards in general. In December of 2015, consumer research company CEB reported that shoppers would spend over $130 billion dollars on the purchase of gift cards. That supports the results of an October 2014 National Retail Federation survey in which 62 percent of respondents indicated they wanted to receive a gift card. This is backed by nine consecutive years of data that show gift cards as the number one requested gift. And if that's not enough to convince you how robust gift card sales are, keep in mind that the average shopper will spend over $170 each year on gift cards.
Why Plastic Gift Cards Are (Probably) Your Best Bet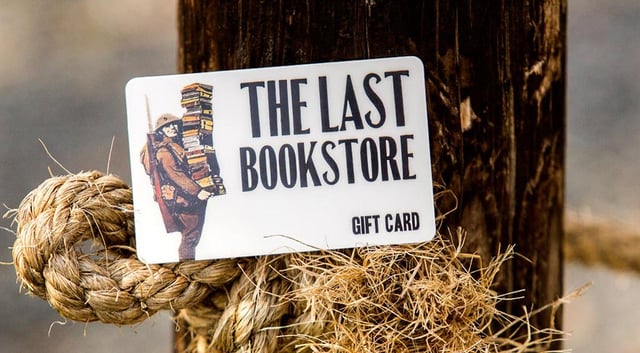 There's no denying the continuing popularity of gift cards. But why are plastic gift cards likely a better choice for your business than online gift cards? Here are a few reasons:
Take Advantage of The Impulse Buy
Many customers who purchase a gift card don't know they were going to buy one when they come to the register. They may have had a wonderful experience that they want to share with someone else, they may have noticed a promotion or suddenly remembered a special occasion coming up. The key here is, of course, to make sure your plastic gift cards are noticeable, typically at the point-of-sale.
Keep the Money in Your Store
Other customers choose gift cards because they can't decide what to give. Perhaps they came to your business looking for a specific item that was out of stock. Or they were hoping inspiration would strike and they'd find the perfect gift. In either scenario, your customer is looking for a physical present to give, not a sheet of paper. If you have eye catching, well-designed gift cards on display, it can make the difference between a customer making a purchase at your business or going somewhere else.
Give Your Customers a Better Gift-Giving Experience
Plastic gift cards really shine in the gift giving and receiving experience. When an online gift card pops up in your recipient's inbox, it feels sterile and impersonal. On the other hand, a plastic gift card is still a physical giving-and-receiving experience. Your customers can slip it into a decorative sleeve, add it to a greeting card or package it up in a fancy box. They still get the fun of handing a present to their loved one and seeing the expression on their face as they open the gift. You can even help your gift cards feel like a "real" gift, by packaging your plastic gift cards with decorative backers, sleeves or envelopes. While inexpensive for you, gift card holders can significantly add to the gifting experience for your customers.
When to Consider Online Gift Cards
Online gift cards are also popular, but are fairly limited in scope when compared to plastic gift cards. Exclusively online retailers could be a good fit for an online gift card solution. An additional word of caution – we've heard anecdotal stories of someone buying an eGift card and the recipient never receiving it in their email, to the significant frustration of the purchaser. If you decide to implement an online gift card program, make sure to warn customers that they should tell the recipient to check their junk, spam or other secondary folders.
Getting Started with Plastic Gift Cards
If you're considering starting a gift card program, schedule a free consultation with one of our gift card experts today. Our talented team can help create a personalized, creative gift card design perfect for your business.