If you're already using gift cards, you know as well as I do, that they're MONEY IN THE BANK! A gift card is a great gift, but it's even better for the retailer. But, what do you put on the darn things? What's that fine print on the back of gift cards I buy at other stores? What makes a great gift card that people want to buy?
Below is a simple, three-step guide to getting everything you'll ever need on your retail gift cards!
What should I put on my store's custom gift cards?
1. Start Simple
Make it simple. On the front of your gift card, put your logo, put the words "gift card," and maybe a slogan if you have one. Nothing complicated.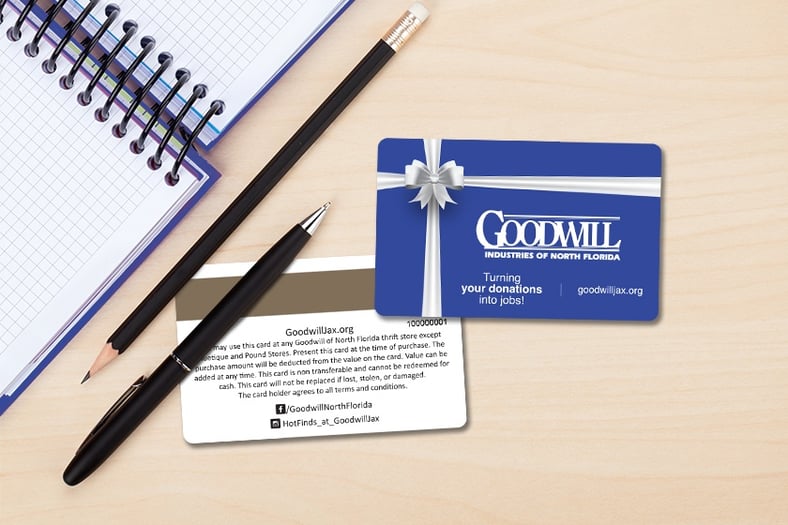 On the back of the gift card, we recommend putting your address, email, website, or other contact information. You want people to be able to find you. Many people receiving custom gift cards for your business may never have been there before, so you want them to be able to reach out to you.
Some people find the address too long; as long as you have a website and phone number on the card, people will find you. We'll also put the magnetic strip or barcode if your card needs it and the necessary "Terms and Conditions." More on that below.
2. Make Them Look Nice!
You don't want boring retail gift cards; you need an eye-catching design. Luckily for you, at Plastic Printers, we specialize in gift card design. Think about using unique colors, shapes, and accents to make your gift cards one's recipients will talk about and show to other people!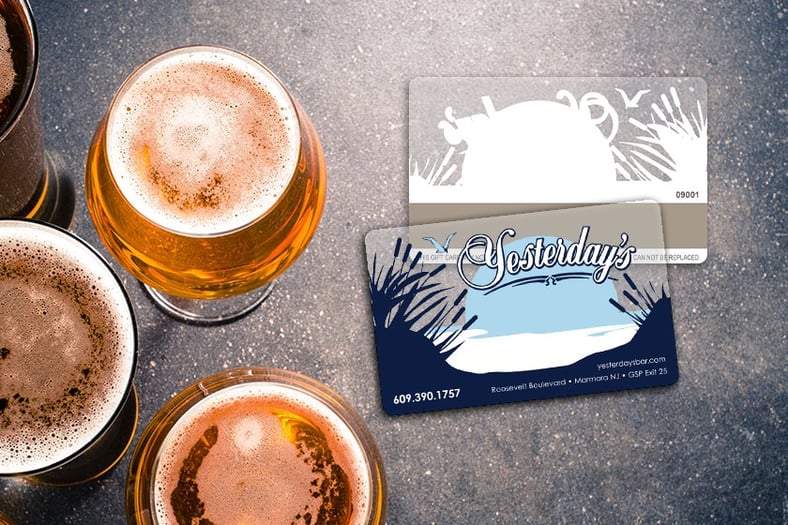 3. Protect Yourself
The major problem people have with gift cards is understanding what they're buying in the first place and making sure that you cover yourself in case of a misunderstanding. That's why we recommend adding "Terms and Conditions" to the back of your cards.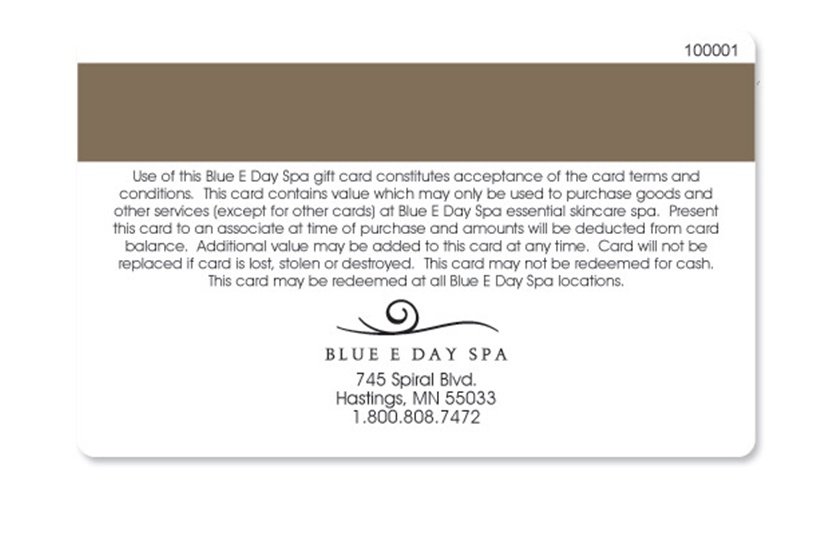 There are specific specifications that need to be conveyed to consumers. Conditions and terms are printed on the back of the card. These terms layout simple rules for using the cards, and the terms people agree to by buying the cards. They can also outline guidelines for what you can and can't buy with gift cards. Simple stuff, like:
Not Redeemable for Cash
Not Refundable
Lost Cards Will Not Be Replaced
Cannot Purchase Certain Items with Gift Cards
Gift cards will also specify where you can use a particular gift card. For example, if you purchase a gift card from Barnes & Noble from a Walmart, you can only use that card at Barnes & Noble. It is not good at Walmart.
See a list of sample terms here: Sample Gift Card Terms
Where do I get help with ordering custom gift cards?
I'm glad you asked that! Call us at Plastic Printers. There are lots of places to buy custom gift cards, but if you want quality, service, and US Made products, we're the place for you. Click below!