Jobs within the photography industry are expected to increase to over 150,000 in the United States by 2020, according to the U.S. Bureau of Labor Statistics. With such a diverse amount of competition, it's vital to be memorable to your potential clients to help acquire new customers and create loyal customers that come back to you for all of their photography needs.
Some ways photographers set themselves apart in the industry include sharing sneak peeks of sessions on social media, and specializing in a specific type of photography like weddings, newborns, or senior pictures. Another reliable method that helps you stand out is to run unique marketing campaigns, both online and in print.
Unique business card designs are one of the many popular ways photographers choose to set themselves apart. Every day, we have photographers calling to find out about the most unique and innovative photography business cards that we offer. The great news is that, unlike traditional cardstock business cards, our plastic business cards open up a whole new world of possibility with options like metallic stock, custom shaped cards, foil, embossing, and even clear plastic cards.
Here are 10 of our most sought-after photography business card designs:
1. Viewfinder Business Cards
This business card isn't just unique; it's interactive! Your clients and prospects can put themselves in your place and imagine their photos by looking through your viewfinder.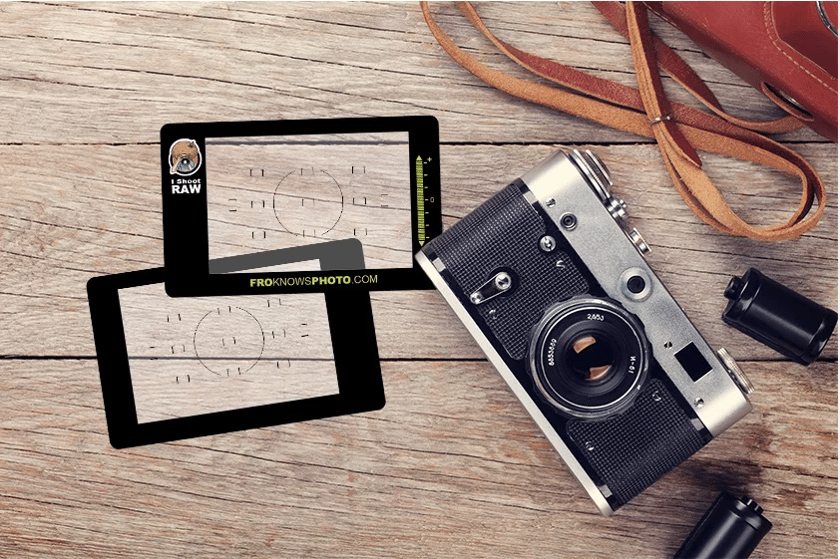 2. Photographer Business Cards
Your business cards need to be one-of-a-kind to create a memorable impression. These unique film strip style cards are a nod to the past while remaining in the present.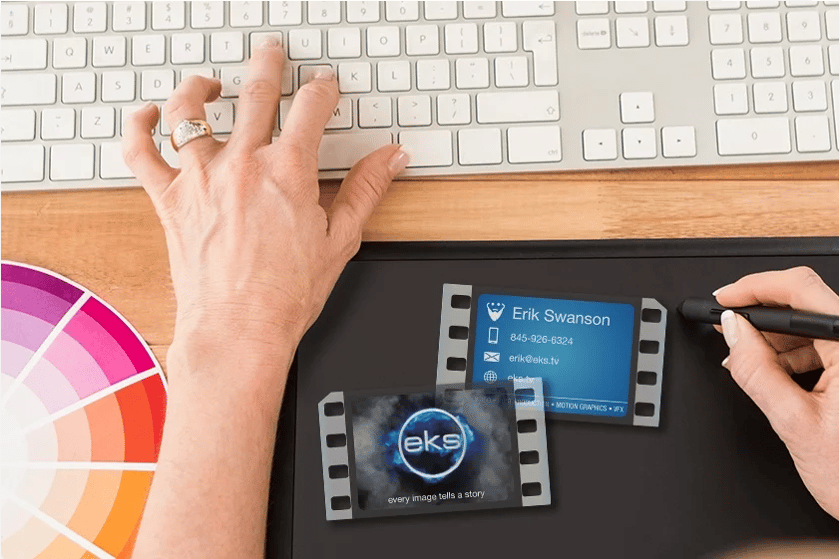 3. Camera Style Business Cards
If your branding is clean and contemporary, these cards are for you! Printed on a clear plastic card, this printed camera style business card is unique enough for people to keep with them at all times.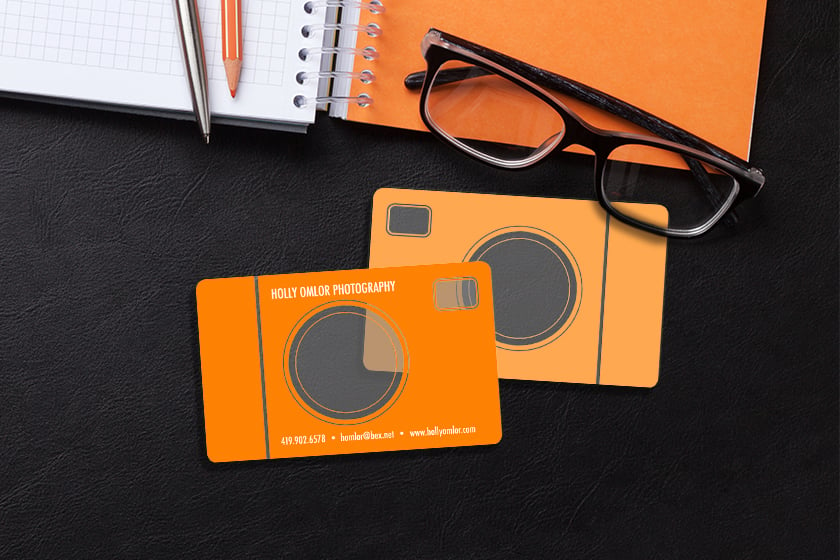 4. Photo Business Cards
A great way to show off your specialty is to include a portfolio image on your card. By adding one of your shots, potential customers will have a sample of your work.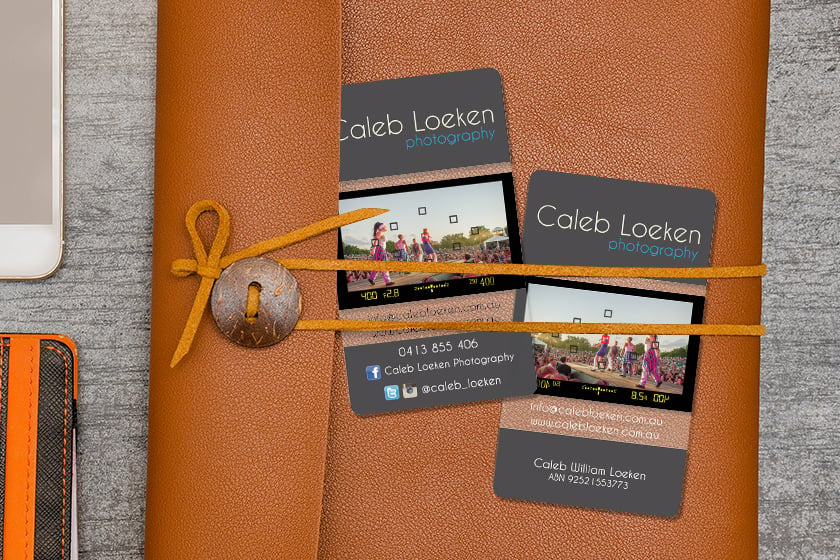 5. Custom Shape Camera Cards
They say that great things come in small packages. By adding a QR code to the back of this business card, a lot of information can be included on the card without visually overcrowding it.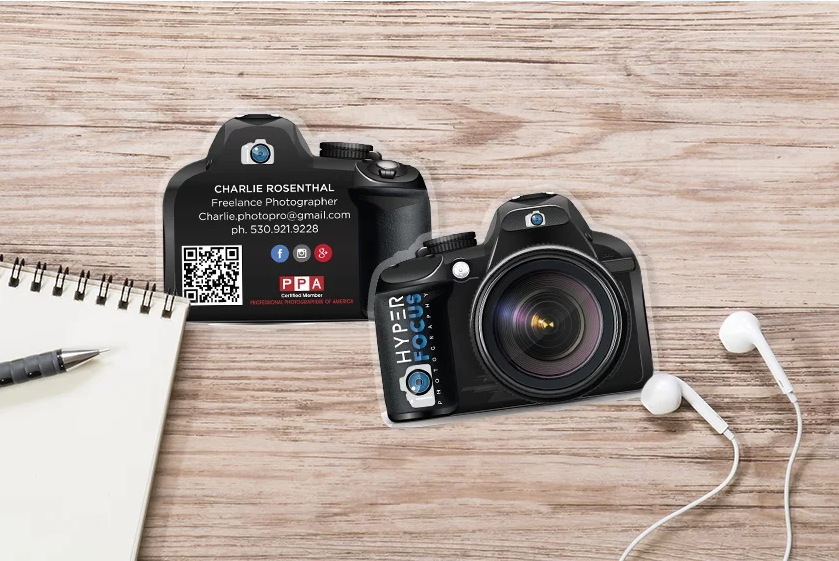 6. Plastic Business Cards
A great way to show that you are a true professional photographer is to show off some of your gear. You aren't shooting with a cell phone; show them that you mean business.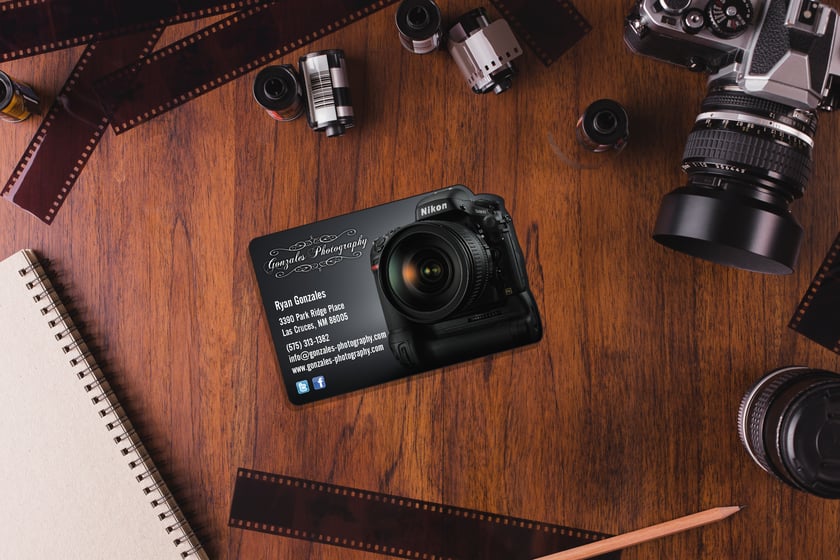 7. Mini Business Cards
A great way to rise to the top of the stack of business cards is to have a unique business card size. Having a smaller card helps it fit into more wallets, increasing the chances of people keeping your card.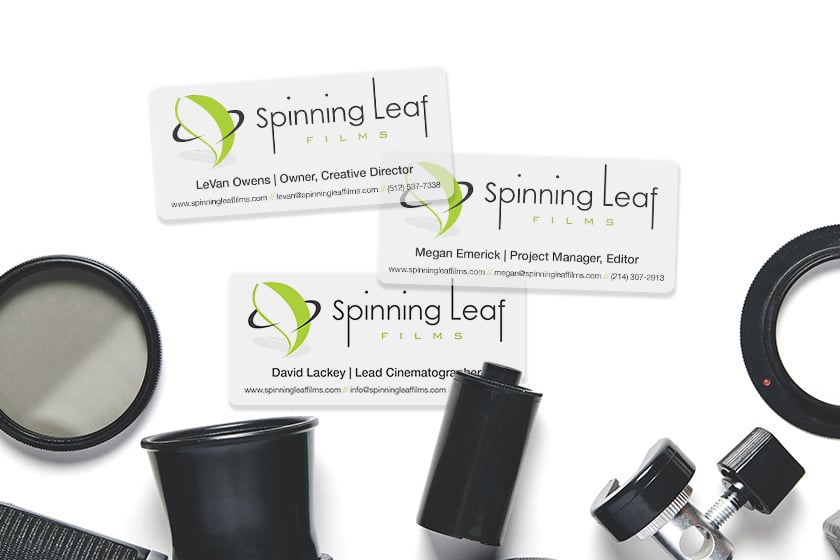 8. Clear Plastic Business Cards
Using your photographs and clear accents can create a stunning card, sure to wow potential clients. This clear business card is elegant and gives off a feeling of professionalism and quality.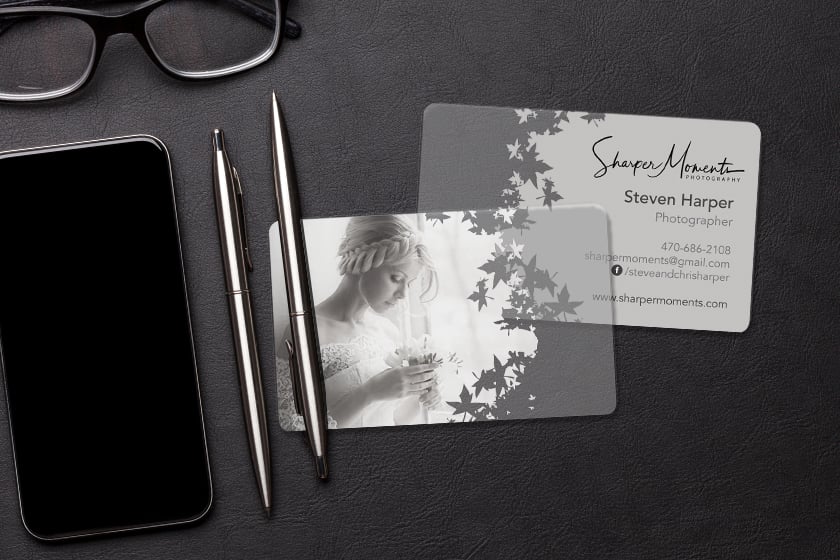 9. Camera Business Cards
These custom camera shaped cards are so fun and unique that your clients are going to love them. They are perfect for photographers that photograph children because the children will want to pick up the card and start taking photos right along with you!
10. Photography Business Cards
A photograph isn't always necessary to show that you have a photography business. The impact of a great logo combined with your business brand colors is a great way to set the tone from the very first marketing piece.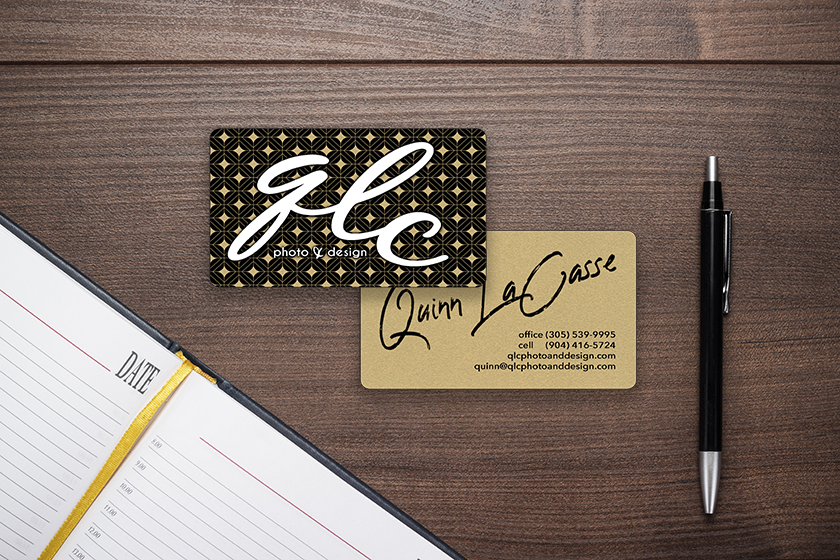 Photography marketing doesn't stop just at business cards — it's also a great idea to create branded collateral that will keep your business message consistent. For example, many photographers also create:
Website Cards - These are perfect for handing out at events, be sure to include a link to the gallery so your potential customers can find your images.
Referral Cards - A great way to bring in pre-qualified clients is to ask your clients for referrals. Some programs offer benefits to both those referring and those being referred to while other program referrals are just in goodwill.
Thank You Notes - Remember to show your appreciation to those that support you. A quick thank you note, either included with an order or mailed, goes a long way in the customer service world.
The more you can do as a photographer to stand out; the more people will remember you when they're ready to buy your services. Using unique and eye-catching business cards is a great way to stand out.
---
Ready to get started creating your own unique photography business cards? Schedule a consultation with one of our business card experts today.