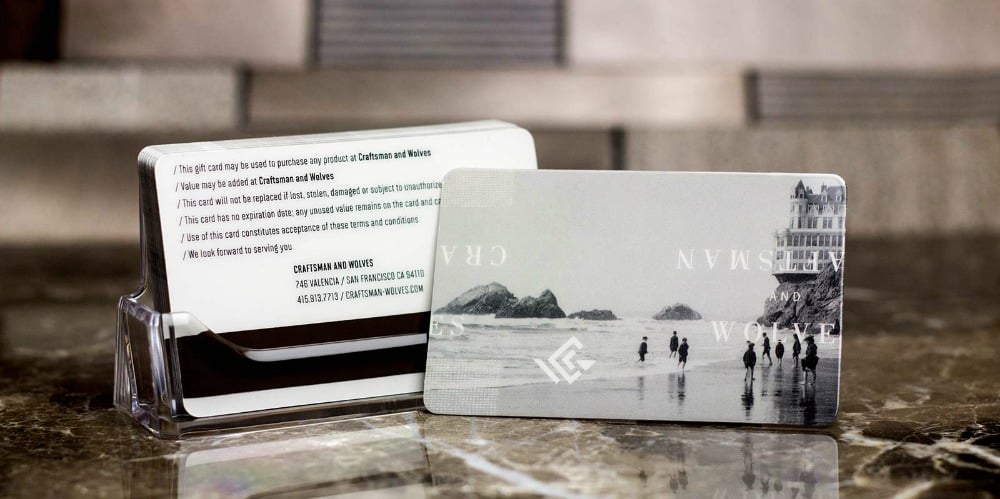 Gift cards are a good deal for businesses. Not only do they guarantee that someone will spend the money at your store, they have the potential to bring in new customers. Plus, since over 60% of gift card recipients spend more than the amount on their card, gift cards can boost your overall sales.
Even better, people love to give and receive gift cards. In 2015, gift cards were named the most-requested holiday gift item for the ninth year in a row. Gift cards are popular with gift givers too, with 24.7% buying gift cards because they're "easy" and 50.4% opting for gift cards because they let recipients choose the present they want most.
The best part is that most gift cards can be used with your current POS systems—and plastic gift cards can even be reused, making it possible to sell each gift card several times (and lowering your cost per card).
Sometimes companies are disappointed after investing in gift cards because they're not selling as many cards as they want. If that's you, don't despair. A few small changes to how you display and promote your gift cards could send your sales soaring.
At PlasticPrinters, we help hundreds of businesses start gift card programs every year. To help you make yours a success, we'd like to share four tactics our clients successfully use to increase their gift card sales:
4 Tactics to Increase Gift Card Sales
1. Pick a Highly Visible Location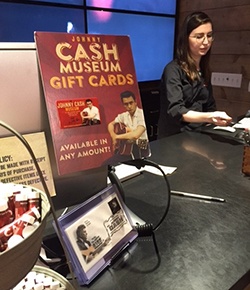 Gift cards, quite frankly, are usually an impulse buy. Someone will have a great experience at a restaurant or hair salon and then remember their mother's birthday as they're standing at the counter to pay. Or they'll be struggling to pick out a holiday gift and will decide that it's easier to give a gift card.
Far too often, however, businesses will buy 1,000 gift cards—and then store them out of sight or under the counter. That's a mistake because if your customers don't see your gift cards, they won't think that you have them.
The easier gift cards are to see and buy, the more customers will be inspired to buy them.
2. Draw Attention to Your Gift Cards
Since gift cards are often an impulse purchase, it's important to give customers a reason to take a second look at them. If your gift cards are already in a highly-visible location, think about ways to make them even more eye-catching.
Some of our clients use gift card displays with inserts that they can change whenever gift card sales decline. Others use variable printing to create card designs for occasions ranging from weddings to seasonable holidays. By switching the cards frequently, they're able to keep their gift cards from blurring into the background.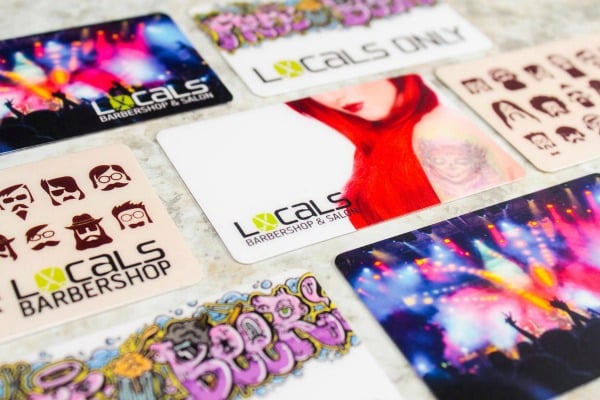 3. Use Gift Cards as a Marketing Tool
Rather than just ringing up gift cards for the amount requested, think about how you can encourage customers to spend more money when buying gift cards. The average amount put on a gift card is $44, which means many people are purchasing smaller gift cards of $25 and less. Most people, however, plan to buy gift cards for multiple friends and family members.
Another very effective gift card promotion is to offer customers an extra $25 when they purchase $100 worth of gift cards. This encourages your customers to "consolidate" their gift card shopping to one location — either because they have an extra present to give, or because they want to spend the $25 on themselves!
Worried about the impact of this promotion on your bottom line? Don't be. Nearly 40% of gift card recipients won't use the full value of their card and the average person will spend an extra 20% on their purchase when they redeem a gift card.
Plus, this promotion gives you an opportunity to post signs around your business about the gift card sale, making your cards even more visible to customers.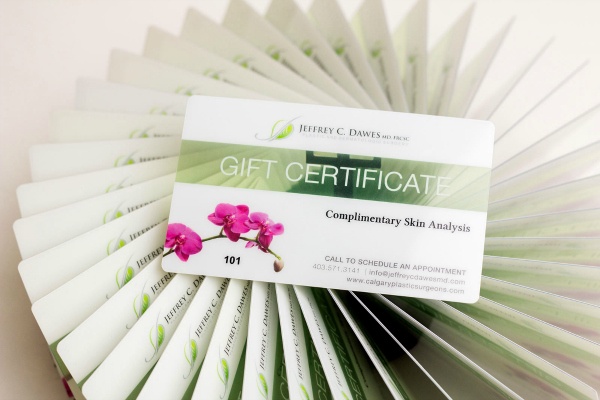 4. Use Gift Cards to Encourage Customer Loyalty
Don't get hung up on thinking that gift cards can only be used for gifting. Instead, start thinking of every gift card holder as a person who is guaranteed to spend the amount of money on the card at your business.
If someone is beyond the 30-day return window or has lost a receipt, consider offering them a gift card instead of just denying their refund. That not only makes you appear more customer-focused, it encourages them to come back to your business. In many cases, they'll even turn right around and use that gift card to make a new purchase that day.
Gift cards can also be used to reward customers for their purchases. If you have a loyalty program, you can give customers a gift card once they've spent a certain amount. Or run promotions where you give customers a gift card for 5% off their purchase. Both promotions create goodwill and encourage customers to make a return trip to your business.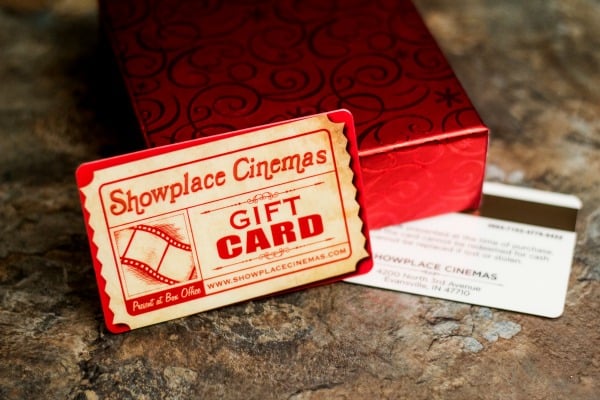 Start Selling More Gift Cards Today
A gift card program can have a significant impact on your bottom line. Not only do they guarantee that people will spend their money at your business, every gift card sale is money you get to put in the bank now. Plus gift cards give you a way to attract new customers to your business, encourage regular customers to spend more and even reward your most loyal patrons.
If you're considering starting a gift card program for your business, schedule a consultation with one of our gift card experts today.
---
---