Are you looking for a way to attract droves of customers to your business this holiday season? Custom promotional cards can do just that. Promotional cards, also known as promo cards, are designed to help promote your business and drive consumers to check it out.
There are many different ways to use your promo cards, and the customization options are endless. It might sound overwhelming, but with a few tips, custom promo cards can become your business' secret weapon this holiday season. Want to learn how promo cards can help your business this holiday season? Let me guide you through why your business should utilize promo cards this holiday season and some tips on successfully implementing them in your holiday marketing strategy.
Why You Should Use Promo Cards This Holiday Season
For the most part, promotional cards are used to give discounts or free products. As you'd probably guess, promo cards are a huge hit with customers because they offer them savings. But promo cards aren't just for your current customers; they give potential customers a reason to stop in and do business with you as well. That's what makes promo cards so great; they're a useful tool for generating more revenue, attracting new customers, and building lasting relationships that turn into loyal customers.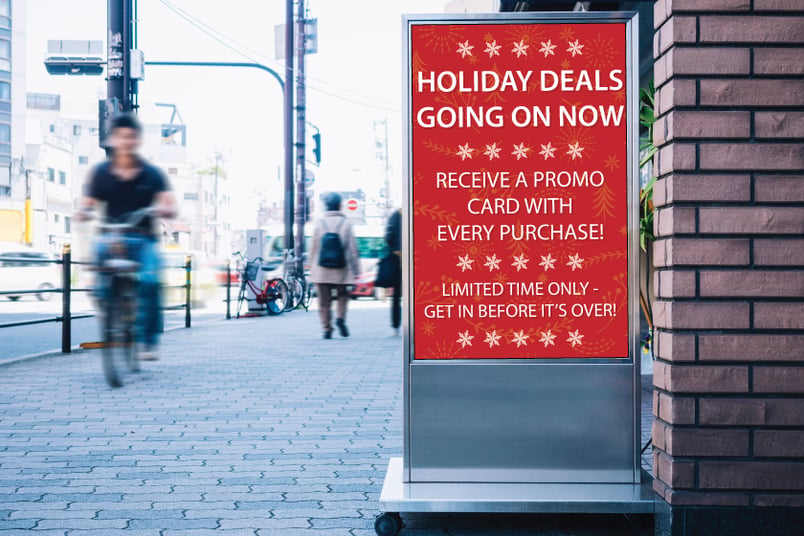 Using promo cards during the holiday season can be a great way to attract customers to your business. While just about every company offers holiday deals and discounts, your promo cards can help incentivize customers to look at your business for additional savings or a free gift. Think of promo cards as another way to set your business apart during the super-competitive holiday season.
Effective Ways to Use Your Promotional Cards During The Holidays
Now that you understand what a promotional card is and why your company should be utilizing them, it's time to learn how to get the most out of them this holiday season. The cool thing about promo cards is that there are a ton of different ways to incorporate them into your holiday marketing strategy. Let's review a few ways you can effectively use your promotional cards.
Make Your Promo Cards Festive
Get in on the holiday spirit by incorporating holiday imagery into your promo card design. Using a holiday design can increase your promo cards' effectiveness because it lets customers know that your business is a place for them to purchase their gifts. Your winter wonderland-themed design plus the card's savings will help peak customer's interest to see what you have to offer. In a super competitive holiday landscape, having people think of your business when they think of holiday shopping is a huge advantage. Your holiday-themed promotional cards can help you achieve that.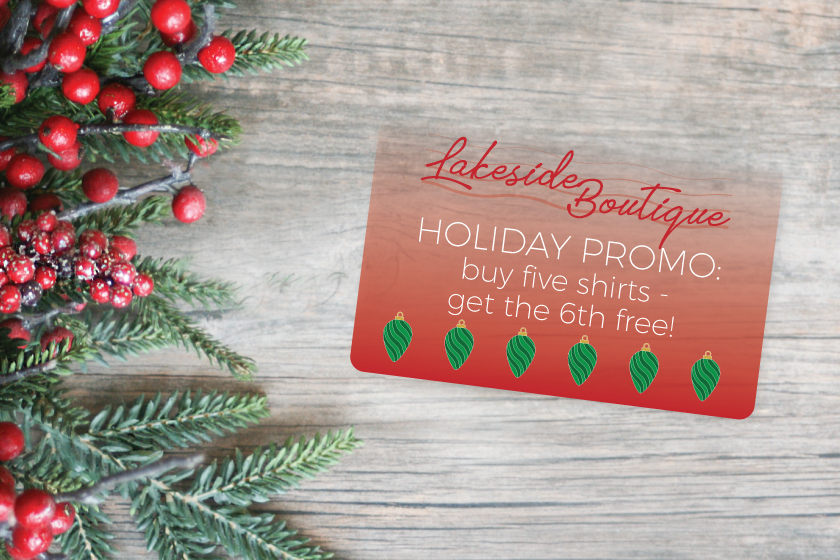 Give Them Away To Your Customers
Giving your promotional cards away to your customers is probably the most common strategy, and it can be accomplished in various ways. Some businesses hand promo cards out to customers who make a purchase to encourage them to come back. It can be to everyone who makes a purchase, or you can limit it to customers that purchase a certain amount. It's really up to you!
A good strategy for deciding which method is right for you is to base it off how many cards you have and the timeframe. If you have a ton of cards and a short amount of time to hand them out, then maybe consider giving them to everyone. On the flip side, if you have a lower quantity and a longer time frame, consider setting some restrictions on who gets them.
Another idea is to send them via the mail to customers from who you've collected information. This is a great way to encourage customers to stop by. Or, you could have your partners hand them out for you to try and reach new customers. These are only a couple of ideas that we have in mind; if you would like to hear more, please reach out. We are more than happy to help you with your holiday plans!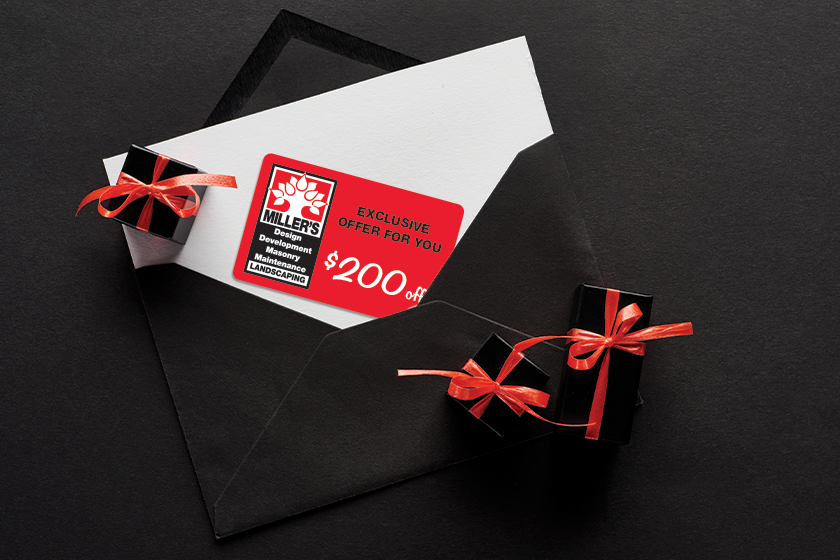 Team Up With Local Businesses
How do you get your promo cards into the hands of consumers who aren't your customers? Consider teaming up with local businesses or partners like I mentioned above. Some local businesses will be willing to pass out your cards to their customers if you're polite and ask respectfully. The worst they can do is say no, and if they say yes, you'll have access to a whole new group of potential customers.
Turn Your Promo Cards Into A Game
Games make everything more fun, so why not turn your promo cards into a game this holiday season? A game of chance. You can add scratch-offs to your promo cards. Customers will scratch off the panel to reveal what they've won. You can offer various discounts or product giveaways. You could even raise the steaks, making it so that one lucky winner will receive a big cash or gift card prize.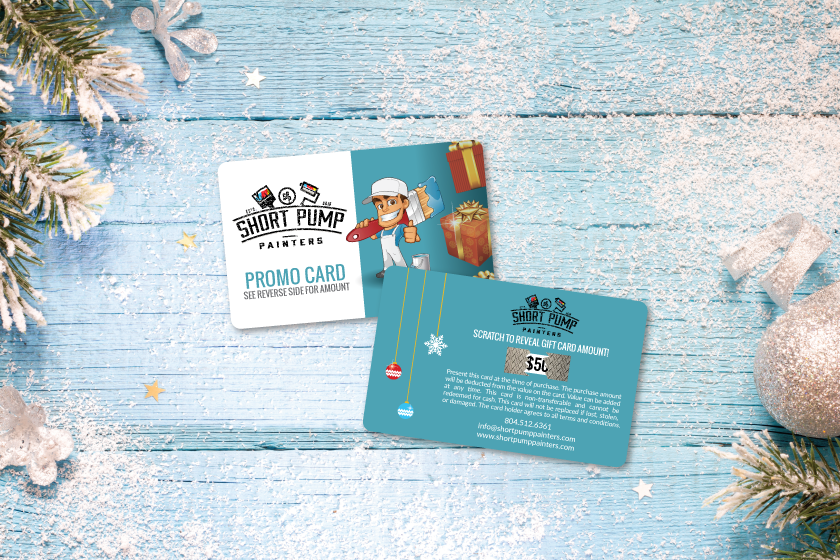 This strategy helps turn your promo cards into an interactive and engaging event for customers. It can help build hype for your business this holiday season, encouraging more consumers to do their holiday shopping with you.
---
Hopefully, now you feel more comfortable about using promotional cards at your business this holiday season. These little cards can be a real game-changer for your business by helping boost revenue, assist with customer acquisition, build customer loyalty, and more. Are you ready to get started on your holiday promo cards? Please reach out to us; we're ready to help!