Are you planning on creating a holiday-themed gift card design for the holiday season? If you aren't, you should at least consider it. Businesses make all sorts of changes for the holiday season, including special holiday hours, merchandise, events, promotions, and even the store layout. A holiday gift card design is another small change your business can make to appeal to consumers and try to maximize the holiday season.

Designing a gift card that's perfect for the holiday season is fun, but there are some things to keep in mind. Let's go over some tips for designing your holiday gift cards so you can boost gift card sales and set your business up for a successful holiday season.
Incorporate Relevant Holiday Imagery in Your Gift Card Design
The most important design advice I can give you for making holiday gift cards is to use relevant holiday imagery in your design. You might be wondering what relevant holiday imagery is - it's just a way of saying that you should use pictures, symbols, or other artwork that reminds you of the holiday season. Here's a list of some common holiday imagery:
Holiday Lights
Holiday Ornaments
Snow
Snowmen
Christmas Trees
Wreaths
Mistletoe
Candy Canes
Presents
Sleds
Hot Chocolate
Mittens
Sweaters
Reindeer
And those are just a few examples; if you really think about it, you'll be able to brainstorm a huge list of holiday imagery. Using holiday imagery in your gift card design helps make your cards more relevant for the time of year and encourages customers to purchase their holiday gifts with your business. Think about it from the perspective of your customers; wouldn't you rather purchase a gift card with a design that's perfect for the occasion rather than a generic design? If your customers are doing holiday shopping at your business, your holiday gift cards are more likely to stand out to them because they fit what they're looking for. If your customers are shopping for regular items and see your holiday gift card, it reminds them of the time of year and that they still need to purchase more gifts.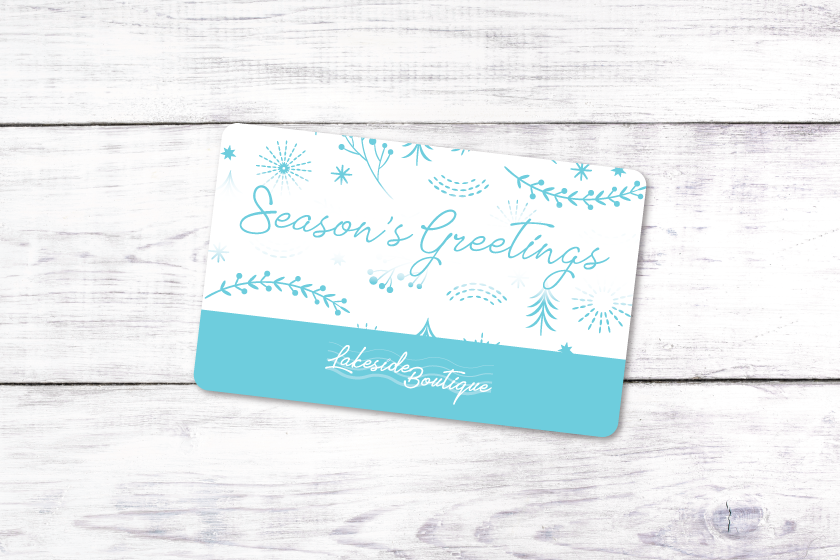 Just because you're utilizing holiday symbols in your gift card design doesn't mean you can't also include your branding. In fact, you should be sure to incorporate your logo somewhere in your design. Branding is incredibly important, and without including your branding on your holiday gift cards, recipients may be confused about where their gift card is from.
Use Holiday Fonts
It's amazing how the way words are written can elicit different feelings. Different fonts can spark feelings of joy, terror, and so much more. The font you use on your gift cards can have a big impact on the overall design. To get your gift cards into the holiday spirit, try using a font that reminds you of the holidays.

For instance, many popular fonts during the holiday season typically resemble hand-drawn and calligraphic styles, giving it a memorable vintage look. Some holiday fonts even incorporate holiday imagery such as snowflakes or holiday lights in the design to pack an extra holiday punch. While picking a font may not seem like a big deal, it can go a long way toward making your gift cards holiday-ready.
Make Your Holiday Gift Cards Inclusive
One of the reasons the holiday season is so powerful is because there are so many different holidays. It's important to keep that in mind when designing your holiday gift cards. You don't want to exclude portions of your customer base from enjoying your holiday gift cards. The solution to this issue is to use inclusive designs that can fit with any of the winter holidays. That means more generic winter symbols like snowflakes or hot chocolate could be good choices. Other inclusive ideas include the phrases "happy holidays" and "season's greetings."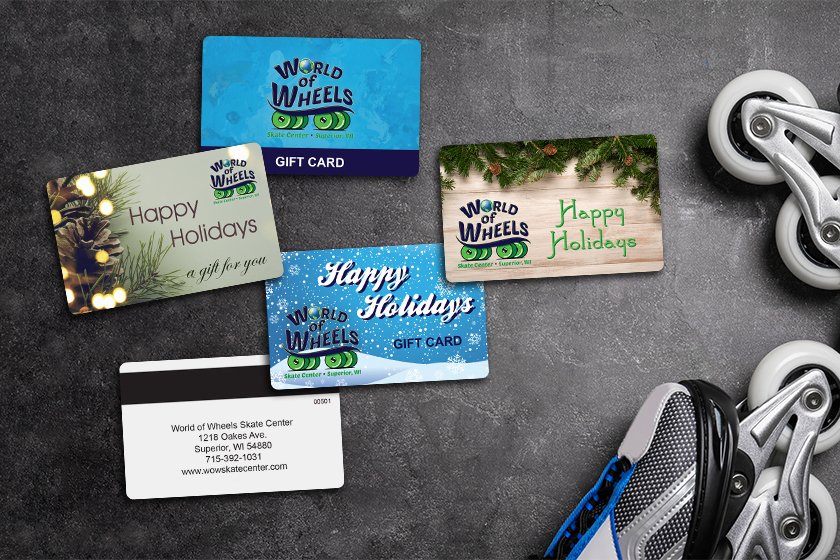 Additionally, you can offer several holiday gift card designs to ensure you have the perfect gift card design for all winter holiday celebrations. It would be a shame to miss out on gift card sales just because your gift card design was made specifically for one holiday and doesn't suit the others.

Inclusivity is always important, and it's not difficult to ensure your holiday gift cards are inclusive to all of your customers. By using multiple holiday designs or using more generic holiday imagery, you can be certain that your gift cards are perfect for all of your customers this holiday season.
Play On Holiday Nostalgia
The holidays are a very nostalgic time for many. Think of all of your holiday memories and how they make you feel. Nostalgia is a very powerful feeling, and you can use it to your advantage. Nostalgic feelings make people more willing to spend money on consumer goods and services, so if you can incorporate nostalgia in your holiday gift cards, it can help boost your gift card sales.

So, what can you do to make your holiday gift cards nostalgic? Think back on your holiday memories; what stands out to you? Use your own personal feelings of nostalgia and try to replicate that in your design. One thing that's great for holiday nostalgia is the old holiday specials; Rudolph the Red-Nosed Reindeer has been aired every holiday season since 1964. These old TV specials are sure to elicit warm feelings in many of your customers; perhaps on your holiday gift cards, you could recreate your logo or other characters in the style of those old holiday movies.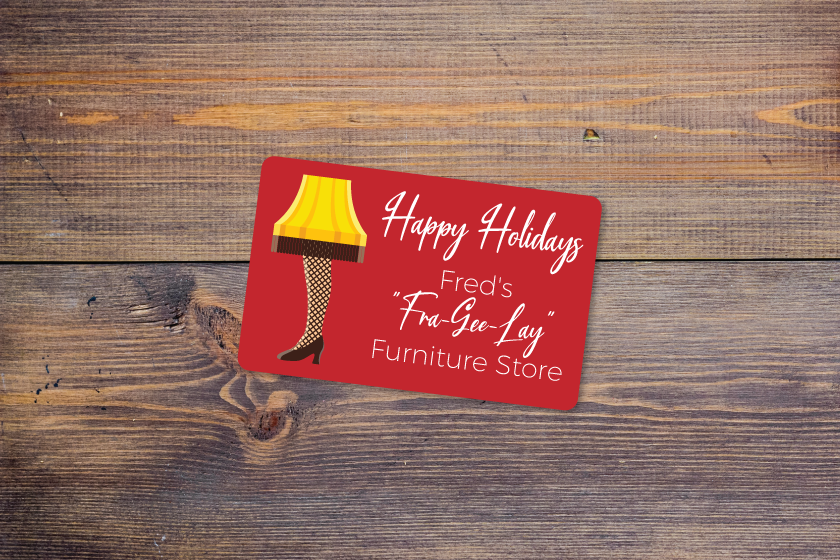 Playing on nostalgia isn't easy, but it can significantly impact your customers when done right. Whether you decide to go the nostalgic route on your gift card design or not, you should consider using nostalgia to boost your holiday marketing and set your business apart from the competition.
---
With these tips in mind, you have the knowledge you need to create great holiday gift card designs. Do you need ideas? For more holiday gift card inspiration, click here. And if you're still struggling to come up with a design, don't worry; our amazing professional designers can help create the perfect gift card design for your needs. Reach out today; we're ready to help you stock up on holiday gift cards!