New Year, new me! This popular phrase is frequently heard around the New Year. As we prepare to welcome 2019, many people are thinking about making changes. Enthusiasm surrounding the New Year is always high! Making it a prime time to give your brand's marketing a boost. With New Year's resolutions, people commit to making a positive change in their life. Ranging from fitness related goals to getting better results at work.
Since the New Year represents a time of change, let's change things up! Right now is the highest revenue generating time of the year, this is the time to take advantage. So why not launch a marketing push tied to a focus on change, hope, and positivity?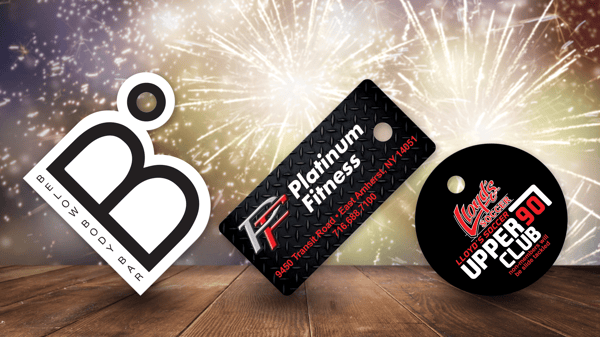 Start your brand's New Year off right with a key tag initiative. The great thing about New Year's is that no matter what your business is, you can find a way to tie it to the holiday. So get in on the holiday fun, and lets look at some ways you can use key tags for your business in 2019.
Health Club & Gym Memberships
Health related resolutions are the most common type of New Year's resolution. Whether its losing weight, eating better or going to the gym more often. All these goals show commitment to bettering one's health. With the New Year, many health clubs see a huge uptick in gym memberships. Orange Theory Fitness reports an average of a 20 to 25% increase in gym memberships during January. Make sure to stay ahead of the game by advertising your membership programs well before the New Year.
Key tags are the perfect tool for supporting your membership program. Acting as a membership card, they can check-in your members and track consumer habits. Giving your business the information you need to better serve your customers! With their convenient size, key tags can easily travel with your members everywhere. Serving as a valuable reminder of their resolution. And motivating them to see their change through to the end.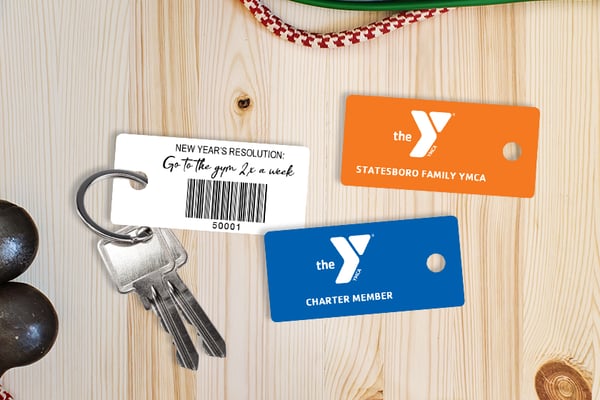 Use special features to create an interactive environment within your gym. Add a writable back to allow them to write their New Year's resolutions onto their key tag. This is a fun way to interact with your members. It also helps create a supportive environment that makes working towards your goal fun!

While your customers have the back of the membership key tags to personalize, the front of the key tag is yours to promote your business! Use this space to display your logo or information about your products or services. Membership key tags are the single best way to get word out about your business! So create key tags that customers will want to show off to family and friends. Don't forget to add your contact information, so members know where to go and how to contact you.
Loyalty Program: Book Store Edition
Vowing to unplug from electronics is becoming a popular resolution. People are trying to find more time with their face in a book, not watching a screen. Why? Because reading is a healthy outlet to combat stress and improve focus. Book stores can capitalize on this resolution by creating an eye-catching loyalty program. One that's constructed to help customers fulfill their goals, sustain regular business and boost revenue.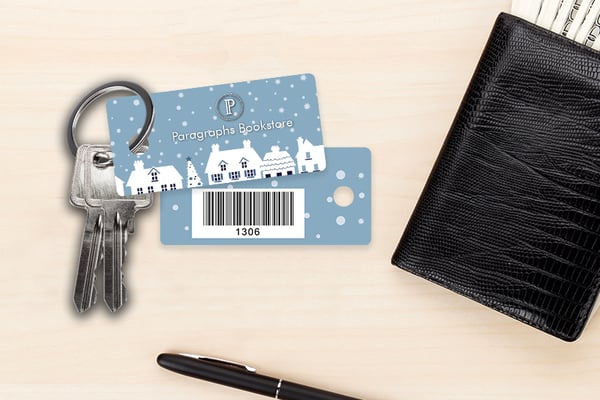 We all know that sticking with a New Year's resolution can be tough. People often lose enthusiasm for their resolution as time goes on. Keep customers engaged by creating a loyalty program that rewards them for making progress. Customer loyalty key tags are an efficient way to keep track of their progress. Every time they rent a new book, scan their key tags to document their progress. If a customer reaches their goal, reward them with a discount or special prize!
Helping your customers meet their resolutions shows your investment in their goals. Reminding them why you are better than your competitors. And creating a loyal customer that will come to your book store for all their needs.
Hobby Shop Membership Key Tags
Last year, starting a new hobby was among the top 5 most popular resolutions. This is amazing news for hobby shops! But with so many shops out there, it can be quite challenging to differentiate your business from all the others. Set your hobby shop apart with a membership program that will impress your customers and keep them coming back for more.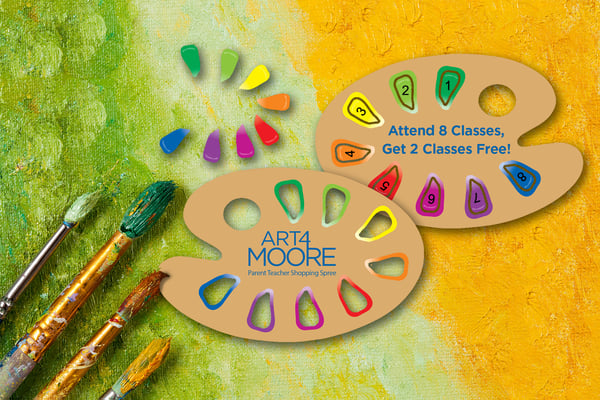 As previously mentioned, there is a lot of competition in the hobby shop space. This means that simply being open for business is not enough! Create a membership program that helps you build a community of like-minded people. Being surrounded by supportive people will enhance your customer's experience and hold them accountable to their goals and attendance. Helping to expand your client base and sustain a reliable monthly revenue stream.
Membership key tags also help encourage involvement for your regular classes or events. And promote your hobby store to the world around you! Whether you are a painting studio, board game store or card shop, creating a membership program can go a long way towards helping introduce potential customers to your hobby.
Key Tags for your Business
Take advantage of the New Year's festivities by elevating your branding while getting in on the holiday fun! With themed marketing programs customers won't even realize they are being marketed to! 2019 is a year filled with new possibilities. Start 2019 off strong with a new key tag initiative. Schedule a free consultation and we can find the best key tag solutions for your business.