For many, the holiday season is about giving - giving thanks, giving back to loved ones, and giving to your community. Embrace the giving season at your business this holiday period by giving back to your customers who support your business! A rewards program is a great way to thank customers for doing business with you by rewarding them with discounts, products, exclusive events, and more.
While rewards programs benefit your customers, they can also support your business. 70% of consumers say they are more likely to recommend a business due to a rewards or loyalty program, and 77% of consumers say that the presence of a rewards program makes them more likely to continue doing business with a company. These statistics illustrate how your rewards program can help give your business a boost.
The holiday season marks the perfect time to either launch your rewards program or give it a boost. Let's go over how you can use the holiday season to enhance your rewards program and take your business to the next level.
Why You Should Emphasize Your Rewards Program This Holiday Season
The holiday season usually means an uptick in customers at your business. That's the perfect opportunity to push for more people to sign up for your rewards program. Additionally, the holiday season is known as the "most wonderful time of year," which hopefully rubs off on your customers and helps make them more likely to sign up for your rewards program. You want as many customers as possible to participate in your rewards program so you can maximize its benefits.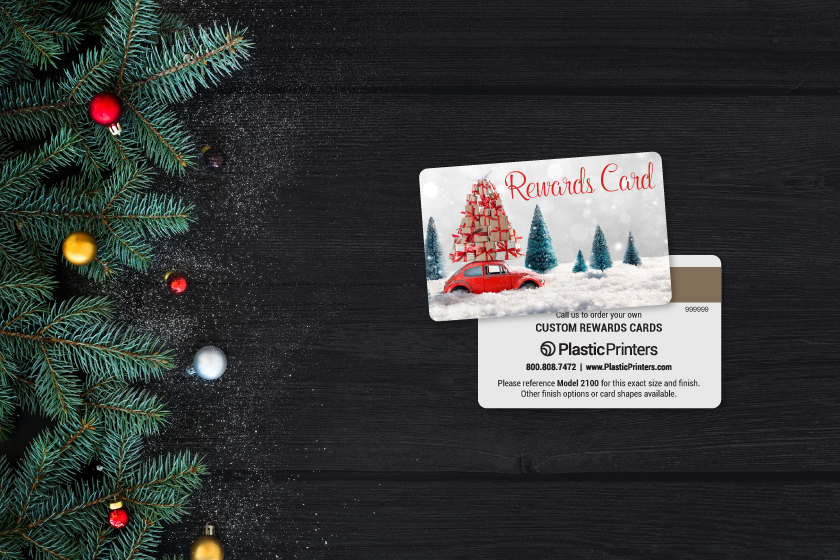 The benefits of rewards programs for your business are numerous. A study published in the Journal of Marketing found that participants in rewards programs gain psychological and economic benefits from the programs. These benefits reinforce the idea that they are important to the business and increase the consumers' likelihood of doing business with them. In other words, rewards programs help increase customer loyalty. Additionally, the study found that consumers, especially light and moderate buyers, increased both their purchase frequencies and transaction size.
Being able to collect customer data is another benefit of rewards programs. With that customer data, you can launch personalized marketing campaigns, offering exclusive deals to specific customers based on their purchase history. Personalization can boost total sales by 15 to 20%, so this can be a big deal for your business.
How To Make Your Rewards Program Relevant For The Holidays
If you're going to spotlight your rewards program this holiday season, you should be sure to make it relevant to the season. One easy way to do that is to tailor your rewards to be holiday-themed. For instance, you could offer them early access to your Black Friday or holiday deals. Another reward could be an invite to an exclusive holiday party. Use a survey and past customer data to help determine rewards, but keep in mind the importance of relevancy to customers and the holidays.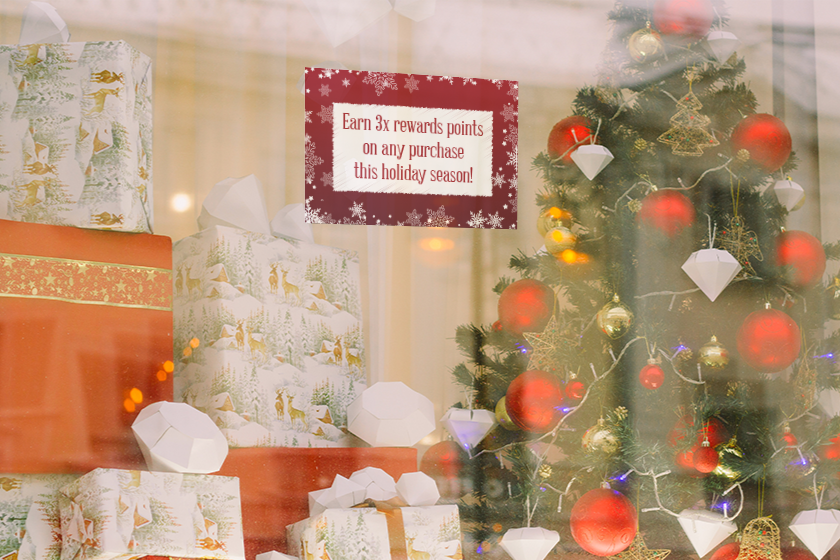 You could also run a promotion for rewards members, allowing them to earn more points when purchasing during the holiday season. This approach helps create urgency by incentivizing customers to participate in the rewards program and spend more money with you during the holidays.
Customers usually sign up for rewards programs because of value. If your customers don't think your rewards program offers them value, they most likely won't participate. That's why using relevant and timely rewards can help entice customers; the rewards are likely to provide them value during the holiday season.
Marketing Your Rewards Program During The Holiday Season
While ensuring your rewards are relevant to the holidays is a good start to attracting customers to sign up for your rewards program, you'll also want to market your program. Consider marketing your rewards program with a holiday-theme, just like some of your rewards. For instance, send out emails with holiday imagery pushing your rewards program. The same concept applies to your social media and in-store signage.
Additionally, you can ask your employees to ask your customers to sign up for your rewards program. Many businesses find that asking customers to sign up for programs during checkout is one of the most effective ways. Have your employees ready to explain your rewards program's benefits and emphasize the holiday rewards that they can take advantage of. As previously mentioned, running a promotion for your rewards program can also be an effective way to market it. No matter how you decide to market your rewards program, the key is to spread the word and make sure your customers understand the value it brings them.
---
The holiday season is the perfect time to promote and grow your rewards program, and the best part is that your business can reap the benefits of your program well past the end of the holiday season! Need help getting everything you need for your rewards program? We have you covered! Whether you need custom rewards cards or custom signage to promote your rewards program, we're ready to help. If you have any questions or are prepared to take your rewards program to the next level before the holidays, please reach out to us!