Are you maximizing your business' space to its full potential? Sure, you've got your merchandise neatly displayed, and signs hanging that promote your brand or products, but what about the floor? Floor decals are an often overlooked marketing tool that helps you get the most out of every inch of your business. With floor decals, you can promote your brand, highlight sales and deals, improve the customer experience, and so much more! And the best part is that they are extremely easy to apply and remove.
Are you taking advantage of floor decals at your business? It's easy! Let's go over the different uses for floor decals and how to maximize them to give your marketing a boost.
Different Types of Floor Decals
Floor decals are an incredibly versatile marketing tool, so they are used for many different purposes. Some businesses choose to use just one type of floor decal, while others use a mixture. The key is to find the right floor decals for your business.
Logo Floor Decals
Every marketer understands the importance of promoting your brand; think of floor decals as another brand promotion technique. Logo floor decals help raise brand awareness, which is extremely important. Brand awareness leads to more conversions, and logo floor decals are an easy way to work towards that.
Sale Floor Decals
Highlight your deals and promotions with sale floor decals! While signage advertising your sales are recommended, floor decals work as a perfect complimentary marketing piece. Think of how often consumers are looking down at their phones, seeing a floor decal advertising your ongoing sale might be what it takes for them to notice your deals. And it can be a creative way to lead them right to the product.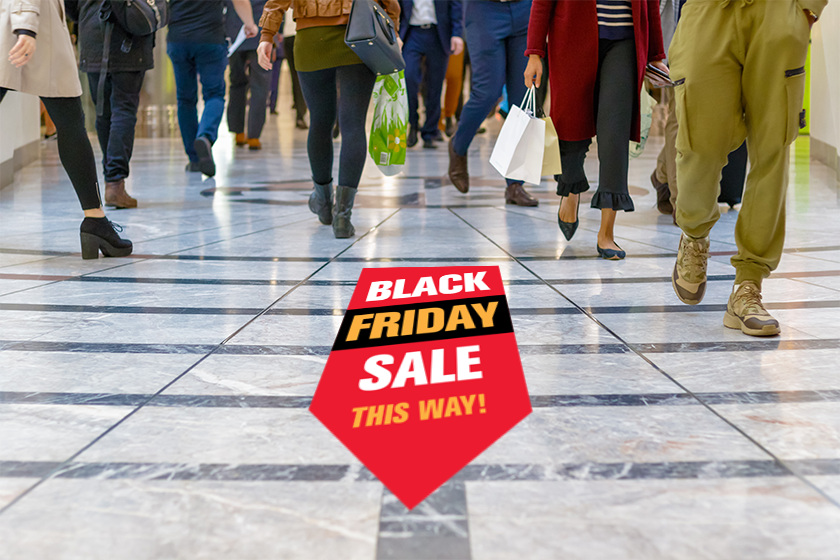 Foot Traffic Floor Decals
The goal of these floor decals is to direct foot traffic into your business. Foot traffic floor decals are often placed outside of a business, but they are also commonly used in malls and other buildings with multiple locations.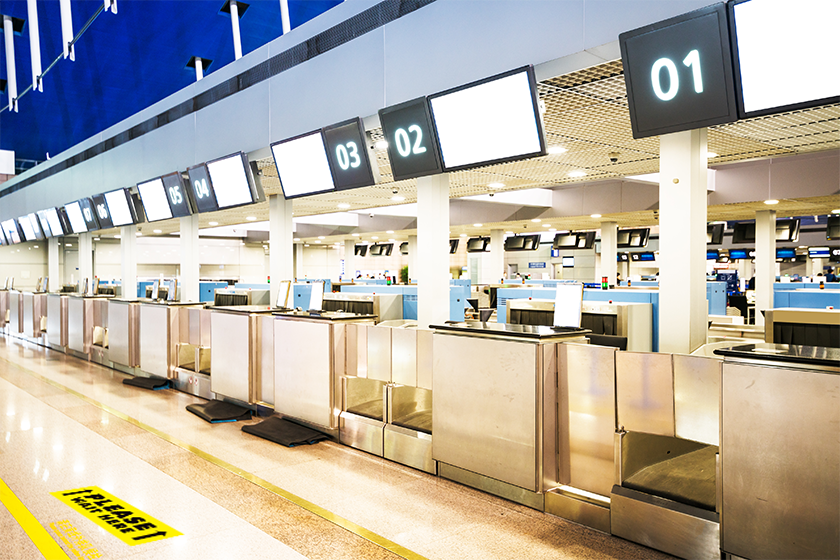 Floor Decals That Enhance the Customer Experience
As previously mentioned, floor decals can help you improve the customer experience. Some examples of floor decals that boost the customer experience are arrow floor decals and 'line starts here' floor decals. These decals help point customers in the right direction, eliminating the potential for confusion or frustration.

Social Distancing Floor Decals
Due to COVID-19, many businesses have implemented new safety protocols in an effort to follow state and CDC guidelines. Social distancing is difficult for many businesses to enforce, but social distancing floor decals can help; they serve as a reminder to customers to practice social distancing or can be used to mark where customers should stand.
Using Floor Decals At Your Business
Now that you know about the different types of floor decals available, it's time to learn about the best practices for maximizing their potential to bolster your marketing efforts.
Placing Your Floor Decals
Where you decide to place your floor decals is an important factor in getting the most out of them. Placement largely depends on what purpose your floor decal serves. For example, foot traffic floor decals should be placed outside of your business to direct customers inside; its impact would be minimal if it were placed inside.
However, it's worth noting that you should also take into consideration the high-traffic areas of your business. Placing your floor decals in your store's busy areas is a good idea because it helps increase the number of people who see them, which is key to an effective floor decal. If people don't see your floor decals, they do you no good.
Floor Decal Care
Floor decals are easy to apply and remove, but there are some things you should take into consideration when it comes to floor decal care. First, keep in mind that your decals' adhesion can be affected by moisture, temperature changes, and condensation. These shouldn't be major factors when applying your floor decals indoors, but if you plan on putting them outside, it can have a significant impact and potentially shorten your decals' lifespan.
Another thing you might not know is that you should leave your floor decals alone for several hours after applying them. Avoid walking on them to give the adhesive more time to anchor to the floor fully. Walking on your floor decals without giving them time to sit could cause them to lift prematurely.
---
Are you ready to start using your floor space to promote your brand, enhance the customer experience, and so much more with floor decals? We're here to help! We have a variety of pre-designed floor decals that can help give your business a boost. If you're ready to get started or have any questions, please reach out to us; we're always happy to help!