It can be fun to take a stroll down memory lane and look at the most popular holiday gifts during your childhood. Whether it's the Furby or Razor Scooter, there's always a new toy sitting at the top of the list. However, the most popular gift for the past 12 years has been gift cards. If your business needs a secret weapon this holiday season, then gift cards are the perfect present to offer at your business. Do you know why gift cards are in such high demand? Let me offer you some insight on plastic gift cards and some strategies to optimize this gift for your business.
Why Gift Cards Are So Popular
I know plenty of people who love shopping, but personally, I'm not much of a shopper. I even try to avoid the grocery store for as long as possible. For people like me who find shopping stressful, gift cards are a fantastic solution. They are available everywhere, and they take very little time to purchase. That convenience is one reason why gift cards are so popular amongst consumers everywhere.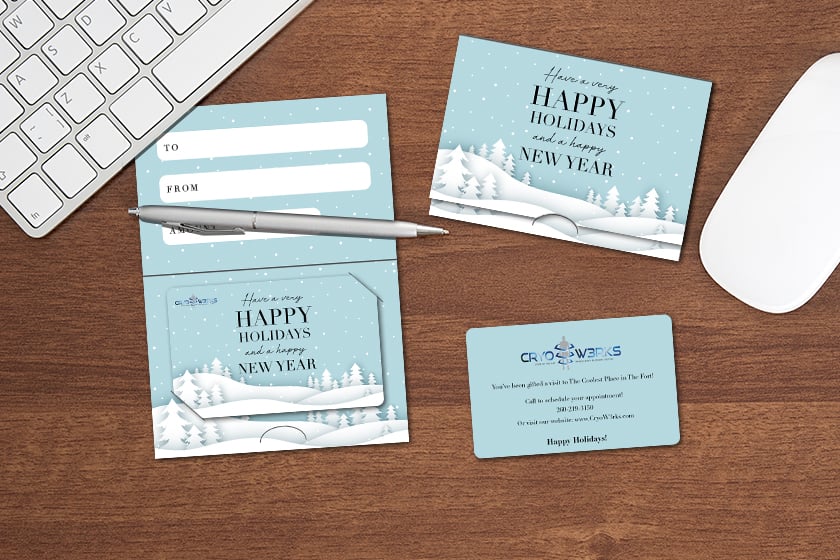 Gift cards also eliminate the awkwardness in the gift-giving experience. It's never fun for the gift giver or the receiver when a gift isn't what someone wants. With gift cards, the gift receiver is guaranteed to buy something that they want. Hooray for no more awkward gift exchanges!
How Gift Cards Benefit Your Business
Offering plastic gift cards is a great way to increase sales, but they have numerous other benefits that can keep your business busy throughout the year. Gift cards are an incredibly effective way for businesses to reach new customers. When someone gets a plastic gift card, they are getting a recommendation from someone they trust. Included with the recommendation are some funds to spend at the store, which is a great introduction to your brand and encouragement to visit your store.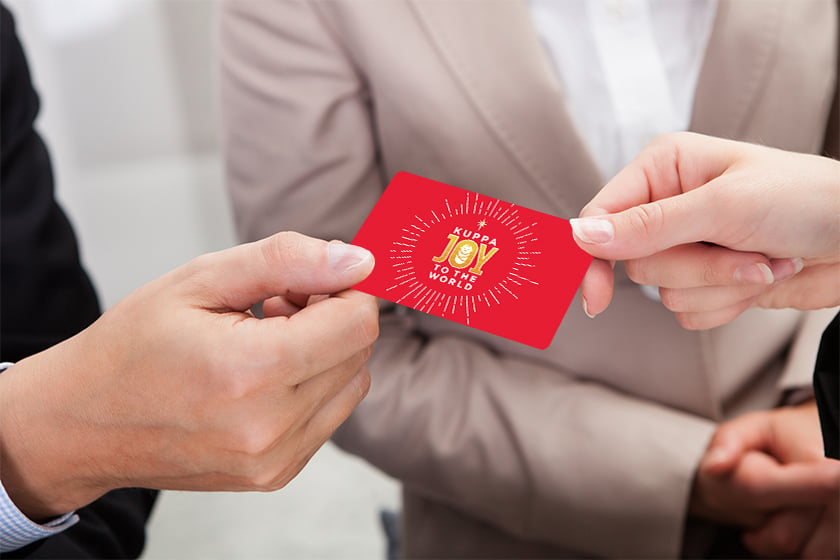 In addition to being a cost-effective way of acquiring customers, gift cards also help your company thrive year-round. Your business will get a boost in revenue leading up to the holidays, but that's not where it ends. Your gift card receivers will stop in and shop with their cards after the holiday season to pick out their gifts. About half of all consumers end up spending more than the face value of their gift cards, which puts even more revenue in your pocket.
Getting the Most Out of Your Gift Cards this Holiday Season
Designing Your Custom Gift Cards
So now that we've gone over the appeal of gift cards and how they help your business, it's time to come up with a design. When it comes to designing your gift cards, you might want to design them in a way that captures your customers' attention. At Plastic Printers, we know not everyone is a graphic designer, so we have a team of professional designers prepared to help you! Our designers have the skills to make your cards stand out and fly off the shelves.
Most plastic gift cards look more or less the same, but you can create custom gift cards that are incredibly unique. One way to create an enticing gift card is to use special features. We offer custom shapes, clear accents, metallic elements, foil stamping, and much more. These features allow you to really get creative with your cards and create something that will impress customers.
When creating your plastic gift cards, you'll also want to talk to your project specialist to ensure that they are compatible with your point of sale system. This allows you to get the most out of your custom gift cards and ensures your gift card program is simple and easy.
Selling Your Custom Gift Cards
Once you're ready to start selling your cards, it's time to inform your customers about your new product. Flood your store with signage advertising your gift cards. Take to the internet and social media to help spread the word. You want as many people to know about your gift cards as possible.
One way to broadcast your custom gift cards is to give them away as a promotional gift. This tactic not only raises awareness of your gift cards, but it helps encourage customers to come back and spend that gift card with your business. It's a savvy move employed by companies of all kinds. You can further boost sales by selling your gift cards at a discount. People love a good deal, especially around the holidays.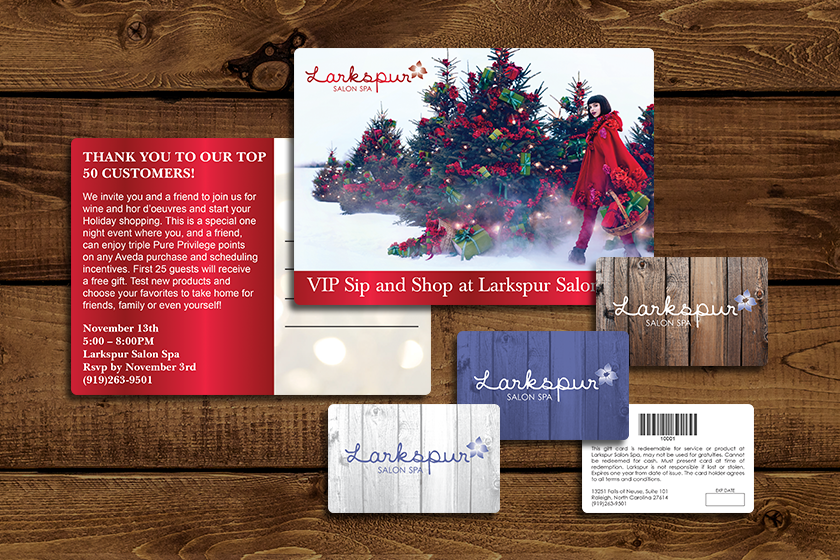 Product placement is also incredibly important, not just for gift cards but for all goods. For plastic gift cards, it's smart to place them in a high traffic area to maximize the number of times they get seen. Putting gift cards near the cash register is great way for almost all of your customers to see them.
There you have it, a rundown on how and why gift cards will positively impact your business this holiday season. Do you still have questions on how a gift card program can work with your business? Give the experts at Plastic Printers a call. We're happy to set you up with a free consultation!