It's never too early to start preparing for the holiday season, especially amidst these challenging times. One thing that can be easily overlooked during your preparation is the need for signage in your business. Signage helps you communicate valuable information with your customers; from highlighting your holiday sales to informing everyone of your new safety procedures, signage is there for you. Let's take a look at the different signage your business should consider for the holiday season.
Safety Signs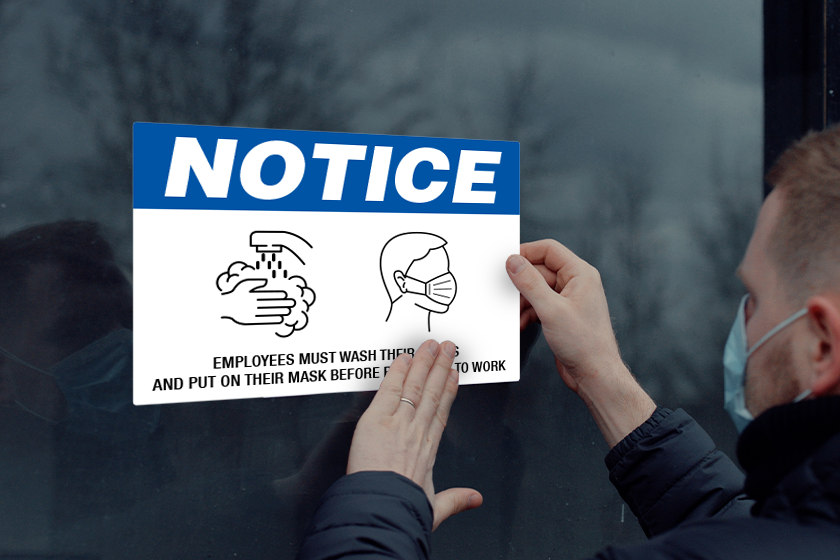 While the world continues to navigate COVID-19, safety is at the forefront of everyone's mind. Putting new safety measures into place at your business is essential. Not only will your protocols help keep customers healthy and safe, but they will also help make them feel more confident about purchasing or coming into your business. According to a survey, COVID-19 has caused a "renewed concern for health, safety, and care." 16% of consumers have tried a new brand due to health and hygiene. Showing that you are making adjustments to protect your customers and employees can help influence consumers to do business with you and help make your holidays a success. Signage is a great way to communicate and showcase the protocols you have put in place.
Mask Required Sign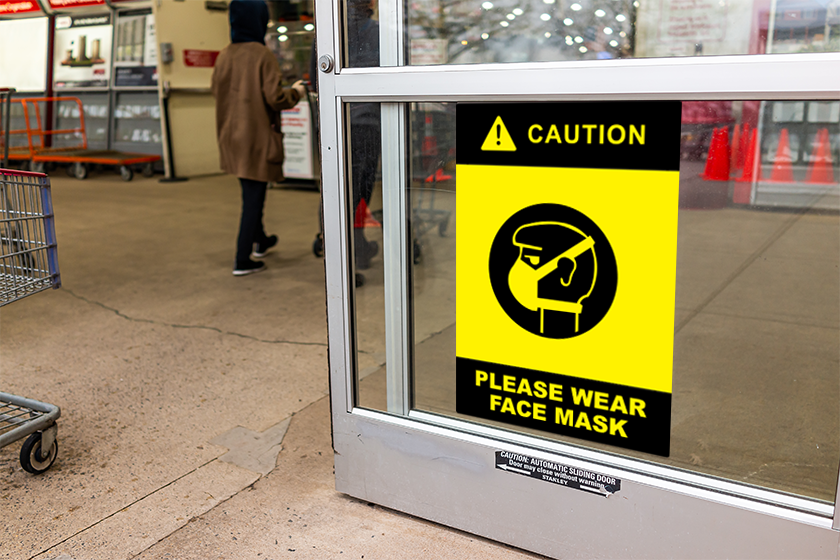 Whether your state requires masks or you've decided it's in your business's best interest to enforce a mask policy, mask required signage helps let customers know they must wear a mask in your establishment. Place your mask required signage on your front door, so customers are aware of your requirement before they walk in. 35% of consumers say that masks and barriers are their most important criteria when picking where to shop. The safer customers feel, the more likely they are to choose your business.
Social Distancing Signage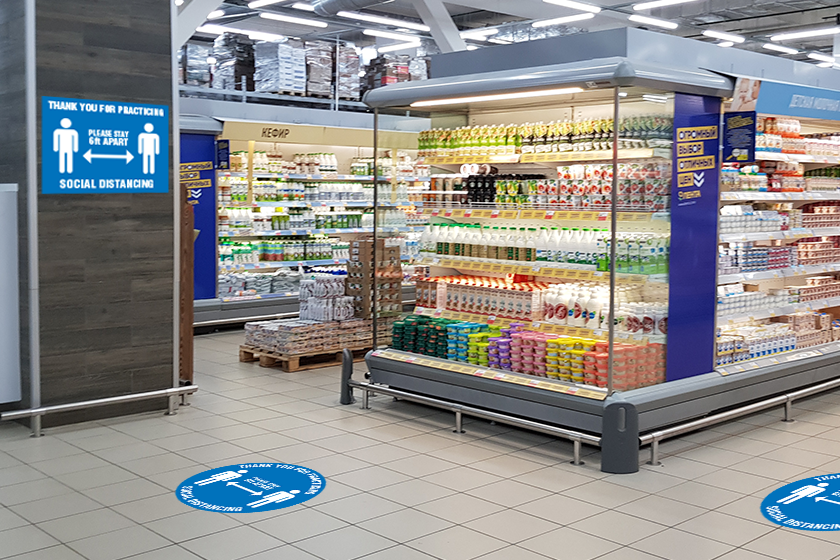 Promote social distancing at your company with social distancing signage. The holiday season usually brings an influx of consumers, so reminding customers to social distance is a great way to help everyone stay safe. In addition to social distancing signs, there are also social distancing floor decals. These decals are especially useful for helping to guide customers when it comes to standing in line for checkout.
In-Store Pickup Available Sign
Services that limit contact have seen a rise due to the pandemic. Many businesses have started offering in-store pickup. In-store pickup appeals to customers who are wary of the spread of COVID-19. On top of that, some consumers find it a more convenient way of shopping. Let your customers know that your business offers in-store pickup with an In-Store Pickup Available sign. Without advertising this new service, your customers could be unaware that you provide it now or for the holiday season. 17% of consumers say they are using in-store pickup now more than before, and 9% of respondents say they just started using that service.
Holiday Signs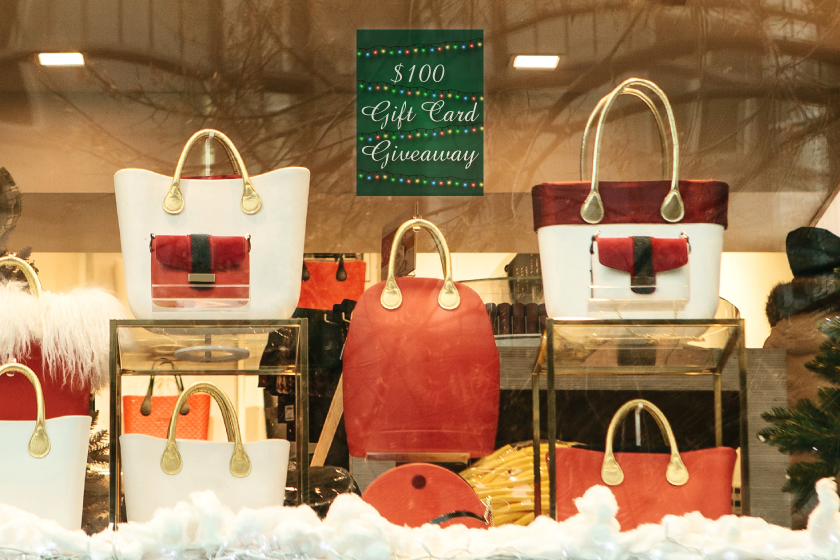 Besides safety signs, there is specific holiday signage that your business should consider. This signage helps you communicate your holiday deals, highlight new products, spread holiday cheer, and more.
Signs that Highlight Deals, Specials, and Discounts
Everyone knows that a big part of holiday shopping is the deals; in the past, people have waited in lines outside of stores for days hoping to score significant savings. Although we don't know what this holiday season will look like with COVID-19, one way to make sure your customers know all about your sales, specials, and discounts is with signage!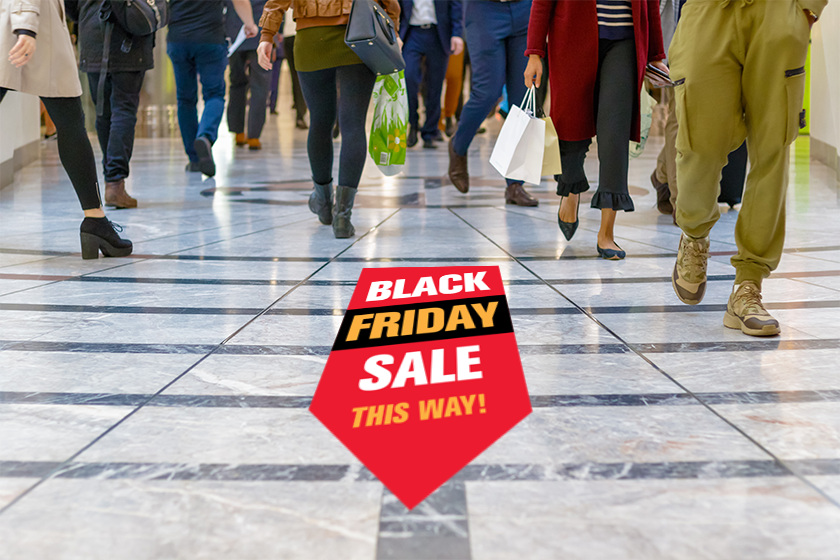 Hang your signs up all around your store to ensure everyone is informed about your promotions. This will help raise awareness and boost sales for your promotions. You can also get decals to put on your windows to advertise your promotions and help bring in more foot traffic. One other strategy to consider this year is to start your promotions a little earlier to encourage customers to get their shopping done early. So hopefully, your store won't have to navigate a massive holiday rush during COVID-19. No matter your strategies, you should consider posting signage to spread the word and make sure customers take advantage.
Holiday Hours Sign
Many businesses operate during different hours during the holiday season. A holiday hours sign lets your customers know when your business will be open so that they always know when they can visit for some holiday shopping.
Holiday Event Sign
Is your business expecting a visit from Santa Claus this year? Or maybe you're hosting a special winter wonderland event? Raise awareness for your holiday event with a custom sign. Holiday events are a great way to bring more customers into your business, and they're also an opportunity to make connections and boost customer loyalty. Don't forget to ensure your customers understand any safety guidelines that are put in place for your events, whether that be limited participation or a multi-day event to limit the number of people in attendance.
Decorative Holiday Signs
Spread holiday cheer at your business with decorative holiday signage! Holiday signs can get your customers in the holiday shopping mood by helping create a positive feeling. Some businesses use holiday signage to enhance their shopping experience and differentiate from the competition.
Line Starts Here Signs
There's nothing more frustrating as a consumer than not knowing where the checkout line is. Frustration can cause you to lose sales, and you don't need that during the holidays or during this difficult time. Many businesses change how their lines are positioned due to an increase in traffic during the holidays. Many businesses have also been adjusting where their line starts due to COVID-19 to ensure social distancing, so making it clear where the line begins is essential. Using Line Starts Here signs are a great way to help keep everyone informed and safe.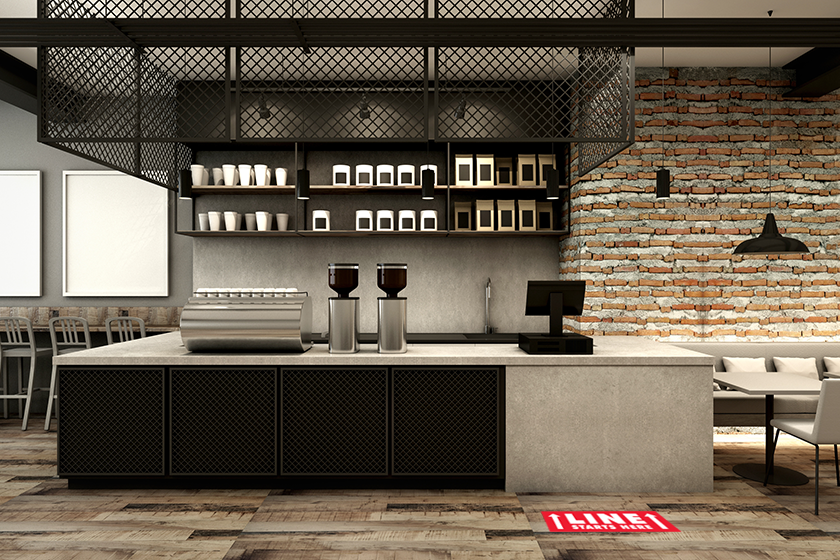 Compliment your Line Starts Here signs with arrow decals or signs that point customers in the line's direction. Or consider adding floor decals to ensure the people standing in your lines are social distancing and staying safe.
---
There you have it, a rundown of eight signs your business could use this holiday season! Don't see the sign you're looking for? Don't worry; we specialize in making custom signage so you can get what your business requires. If you have any questions, don't hesitate to reach out to us; we're always happy to help!