When you think of holiday shopping, you probably think of November through December, but the truth is that many consumers like to get a jump-start on their holiday shopping. Last year, 56% of consumers began their holiday shopping before November. This number continues to increase; in the last ten years, there's been an 8% increase in the percentage of consumers who started shopping before November.
You also should take into consideration what's taking place in the world today. Due to COVID-19, many consumers are stuck inside. A Nielson study found that staying inside can lead to almost a 60% increase in the content we consume. That means that consumers have more time than ever before to look at your business' marketing content, consider using your company for their holiday plans, and think about starting their holiday shopping early.
While conventional wisdom might tell you to start marketing for the holiday season in November, statistics show that consumer behavior is changing and that November is too late. So, when is the right time to start marketing for the holiday season? Let's take a look.
When to Start Planning
Before you start marketing for the holiday season, you should consider developing a plan and strategy to execute. Think about beginning this process months before the upcoming season. The holidays are a massive opportunity for your business; according to the NRF, holiday sales represent about 20% of annual retail sales. Also, with COVID-19 your holiday season might look a lot different than years in the past. Taking some extra time to talk about how you are going to help keep your customers safe, get customers what they need, and maximize profits can help make your holiday season a little less stressful and help set your business up for success.
Things to Consider When Planning your Holiday Marketing campaign
To start formulating your plan, take a look at your previous year's sales data. What products sold well during the holidays? What promotions generated the most buzz and revenue? Take notes of where you succeeded and where you failed. Then start considering how COVID-19 will change your holiday season. How can you overcome COVID-19 hurdles? How can you still safely service your customers during COVID-19 and maximize profit? This is all valuable information that can help you create a better plan for the upcoming holiday season.
During the planning phase, it's a great idea to start creating content that you can use for marketing. Gift guides, blogs, emails, and social media posts are powerful pieces of marketing content that can help draw customers to your business during the holiday season. While that content doesn't need to be finished so far in advance, it's an excellent opportunity to start while you're already thinking about it.
Picking Your Holiday Marketing Start Date
Next is the timeline of when you want to start initiating your holiday marketing. For most businesses, September is the optimal time to start integrating your holiday content into your marketing schedule. Still, we understand that every business is different, so make the best choice for your business. We encourage you to base your start time off of your past year's data or when you get your holiday merchandise, services, or food. Also, we recommend that you start with subtle holiday messaging to begin and then slowly increase the amplitude and frequency of your messaging as you get closer to the holidays. You don't want your messaging to overshadow other significant times of the year like Back to School and Halloween that could also bring you revenue.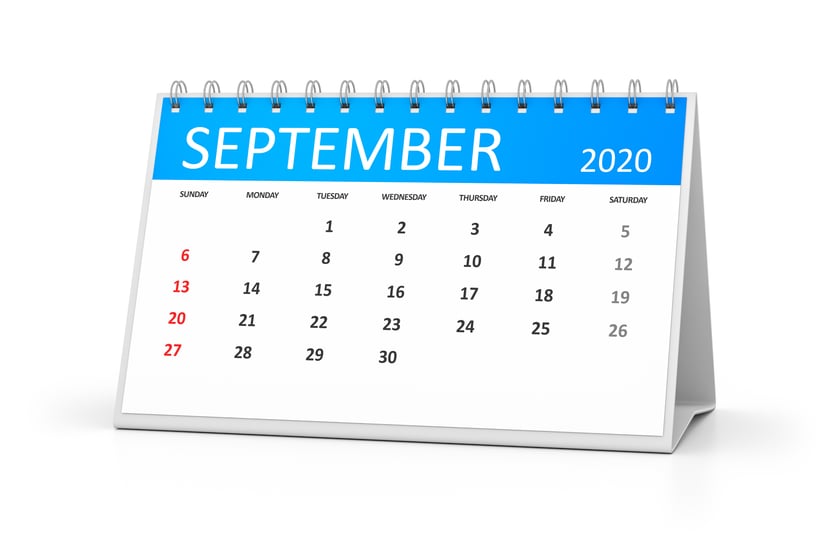 While many customers might not be actively working on their holiday shopping list in September, the buying process begins earlier than when purchases are made. 66% of Pinterest users say the "inspiration phase" of shopping influences what they buy. Starting your holiday marketing campaign a little early helps customers associate your business with the upcoming holiday season, gives them gift inspiration, grabs the attention of early-bird shoppers, and gives you time to help ensure your customers that you have their safety in mind this holiday season.
Picking Your Holiday Marketing End Date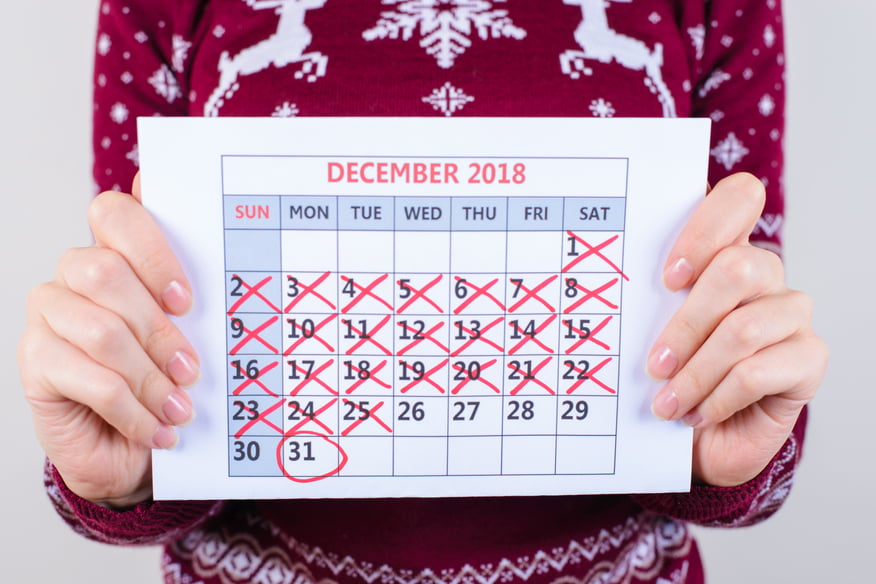 While you might think your holiday marketing campaign should end on December 25, you should think again. Three of the ten busiest shopping days of the year in the United States come in the days following December 25. Your end date is a great talking point in any strategy meetings that you have to ensure you are maximizing your holiday season.
---
Now that you have a better idea of when to start marketing for this unique holiday season, its time to come up with some great holiday marketing strategies to implement into your holiday marketing plan. Click here for some ideas on marketing strategies that can help maximize the holiday season for your business. Additionally, if you need any marketing tools that can help generate revenue and promote growth this holiday season like custom gift cards, promo cards, seasonal menus, holiday cards, and more, we have you covered.