One of the first things new employees receive after starting a new job is an ID badge. ID badges have become commonplace because they come with a number of benefits, such as helping to create a more secure workplace, adding greater employee accountability, improving customer relations, and more.
While you've undoubtedly seen ID badges before, you might be unfamiliar with all of the different design possibilities out there. At Plastic Printers, we offer tons of different customization options, allowing you to get ID badges that look professional, meet your needs, and reflect your business. Are you looking for inspiration for your next ID badge design? Let's take a look at 15 inspirational ID badge designs.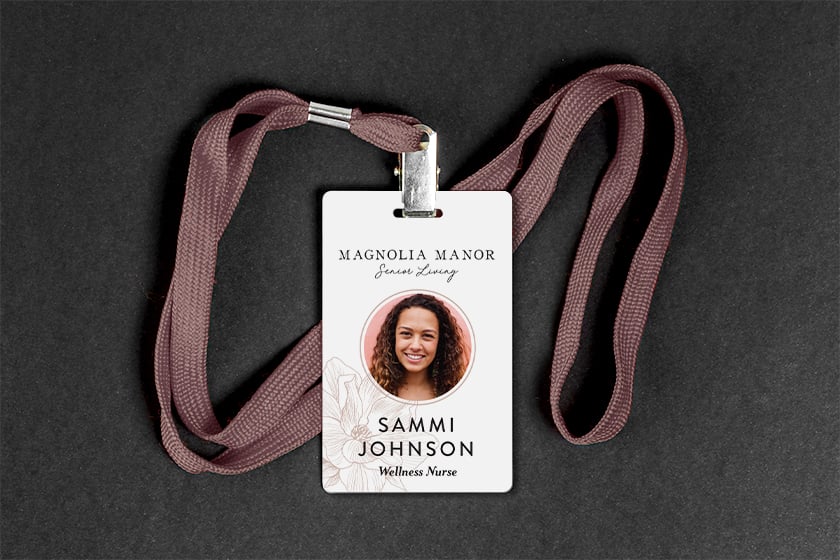 Nurse ID Card
Magnolia Manor uses their employee ID badges to identify staff and improve relations with residents. Additionally, in most places in the United States, healthcare workers are required to wear identification cards, so this ID badge could help them stay in compliance with the law.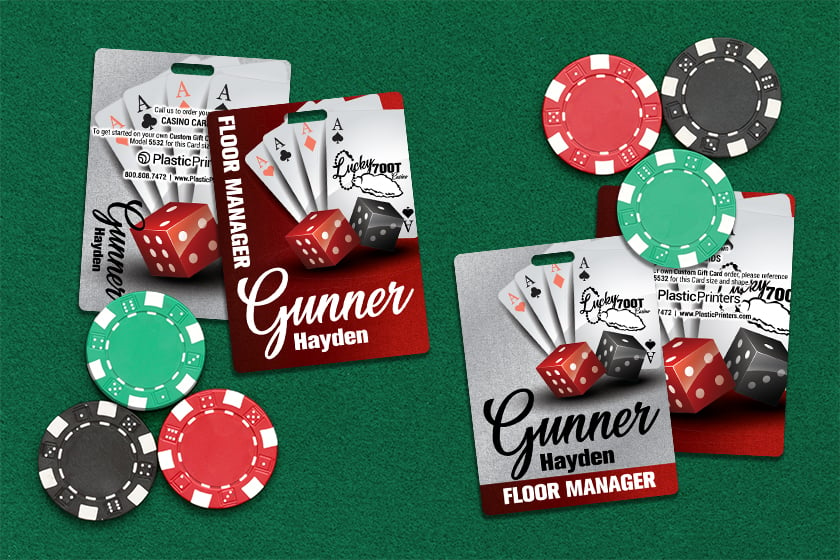 Employee ID Badges
Lucky 700T Casino shows that you can get creative with your employee ID badges to create a design that reflects your business. The cards and dice on their employee ID badge help make it fun, unique, and easy for casino players to identify staff.
Student ID Card
Universities use student ID cards to increase campus security, but they can also be used for myriad other things. For example, with a barcode, like on State College's student ID card, schools can give students access, check them into the gym, allow students to purchase food, and more.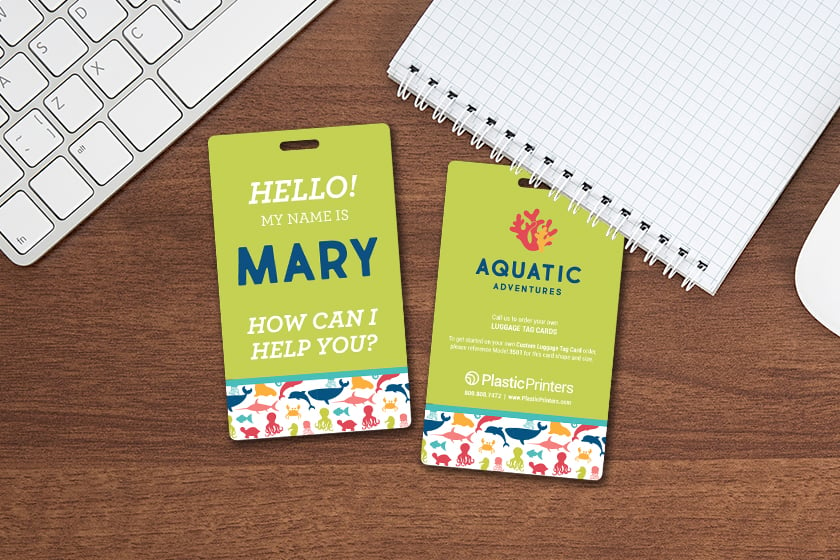 Customer Service Badge
Aquatic Adventures designed their ID card with customer service in mind. Their customer service badge features a large font so customers can quickly identify employees. The question, "how can I help you?" helps customers understand that they are there to answer any of their questions. We also love the fun detail of the sea creatures donning the bottom of the design.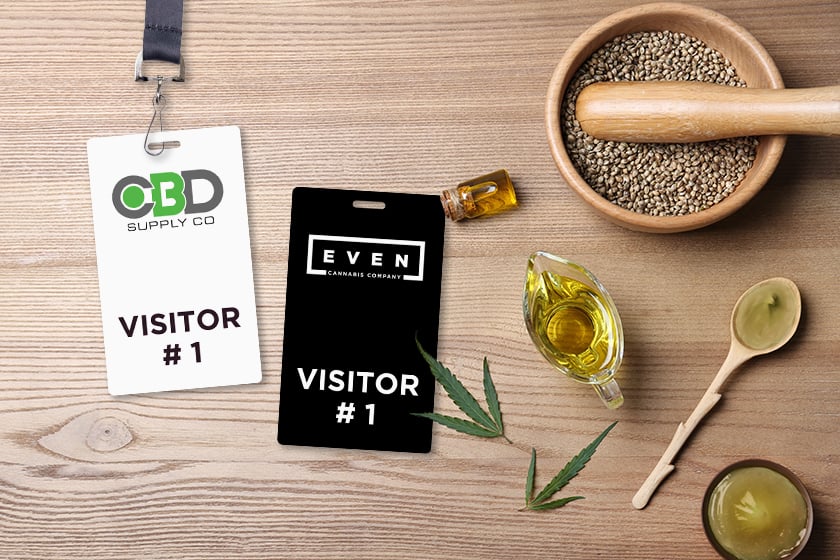 Visitor Badge
CBD Supply Co and Even Cannabis Company use their custom badges to identify visitors to their store. In several states with legal cannabis, visitors are required to sign in, and only a certain number are allowed in at a time. In that case, visitor badges help ensure no more than the limit of visitors enter the store.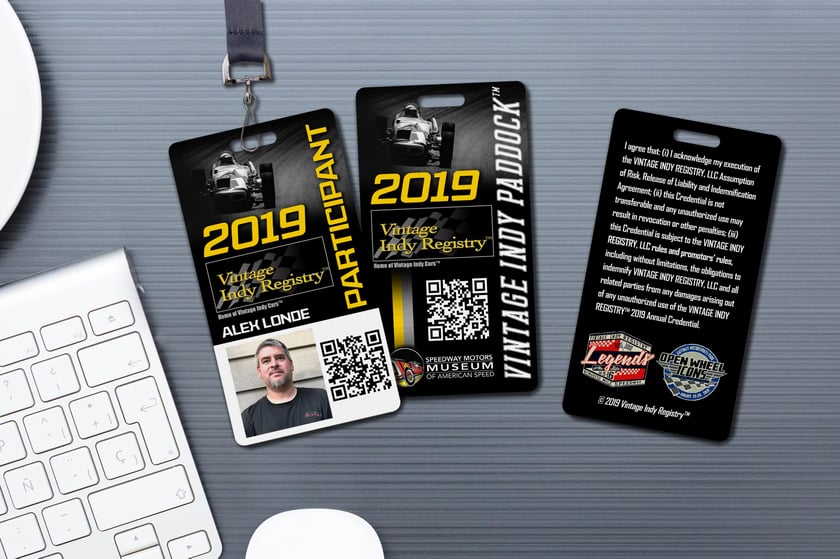 Access Badge
These custom photo ID cards double as access cards, providing the wearer access to restricted areas of the Speedway Motors Museum of American Speed. When the QR code is scanned, access is granted.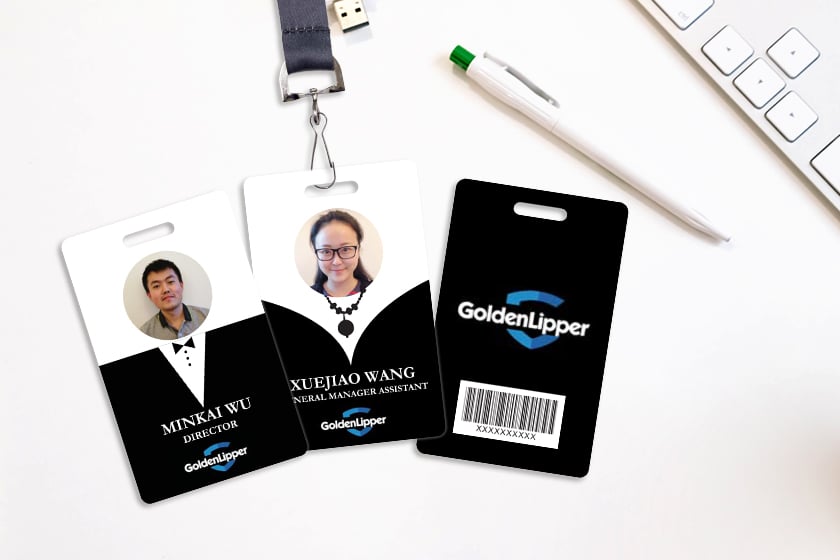 Creative ID Card
At first glance, GoldenLipper's ID badges might seem basic, but another look reveals a really clever design. Underneath the men's photos are a bow tie and a black outline that looks like a suit. For the women, there's a necklace and the upper portion of a dress. GoldenLipper's ID badges go to show that there are plenty of ways to have fun and get creative with your ID badges design while still maintaining a sense of professionalism.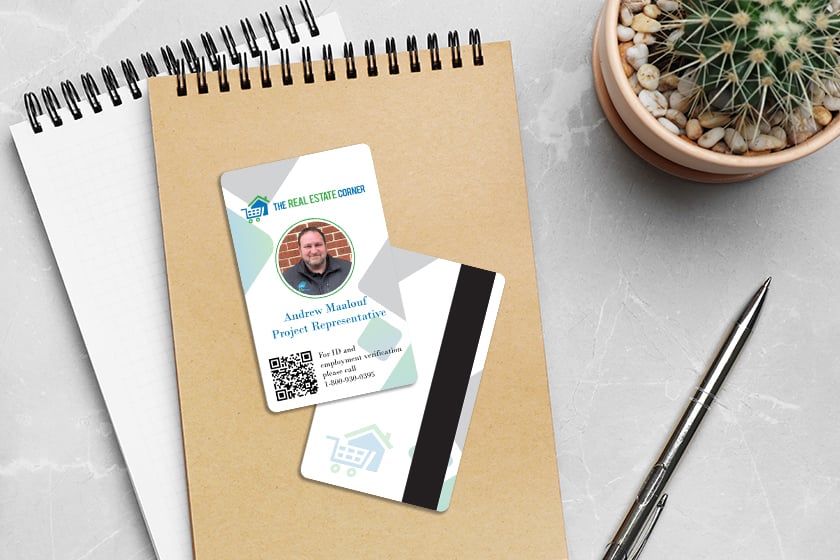 ID Card with Magnetic Stripe
The Real Estate Corner added a magnetic stripe and QR code to their ID badge for increased functionality. Features like magnetic stripes, barcodes, and QR codes can be used for many different things, giving you more flexibility.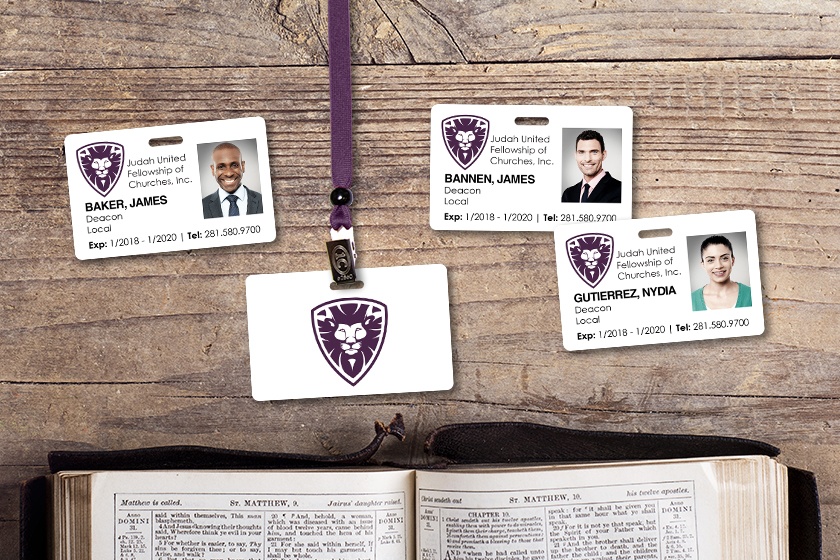 Church ID Card
Resurrection Word Community Church, like many other churches, use ID badges to identify members of the church and their roles. Whether its a pastor, usher, or even an organ player, church ID cards help build a sense of community and make everyone feel welcome.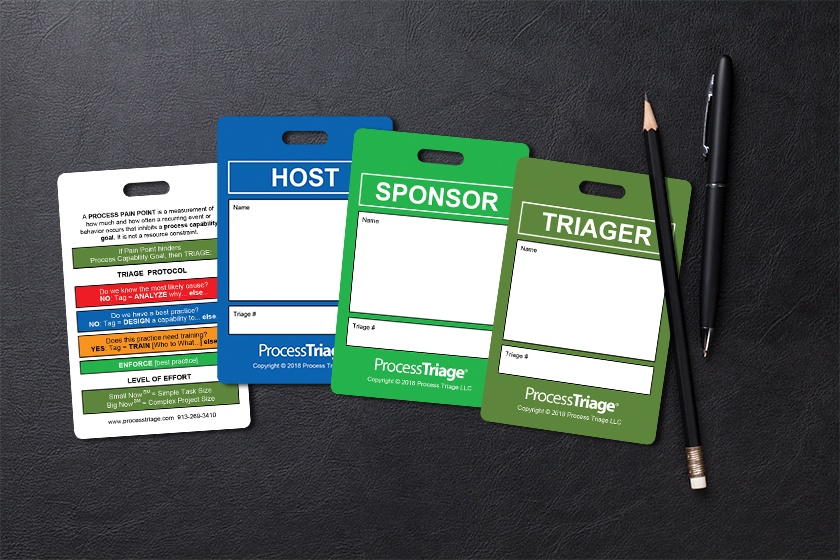 ID Badge with Writable Panel
Sometimes it's a good thing to let employees bring a personal touch to their ID badge. ProcessTriager uses writable panels on their ID badges so hosts, sponsors, and triagers can personalize them. This handy feature can help boost employee satisfaction in the workplace.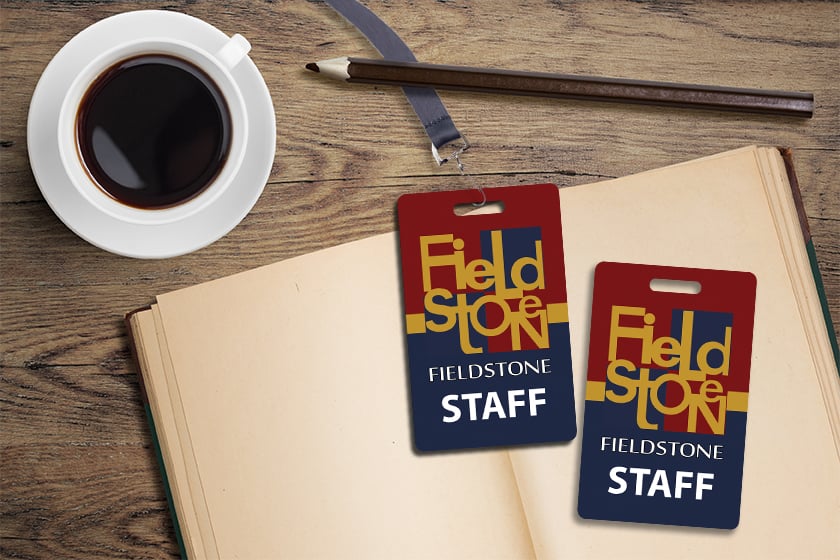 Staff Badges
Ensure customers can easily identify staff with staff badges. It's important for customers to clearly identify staff if they need assistance or run into an issue at your business. Fieldstone's staff badges hit the mark and also promote their business by highlighting their logo in the center.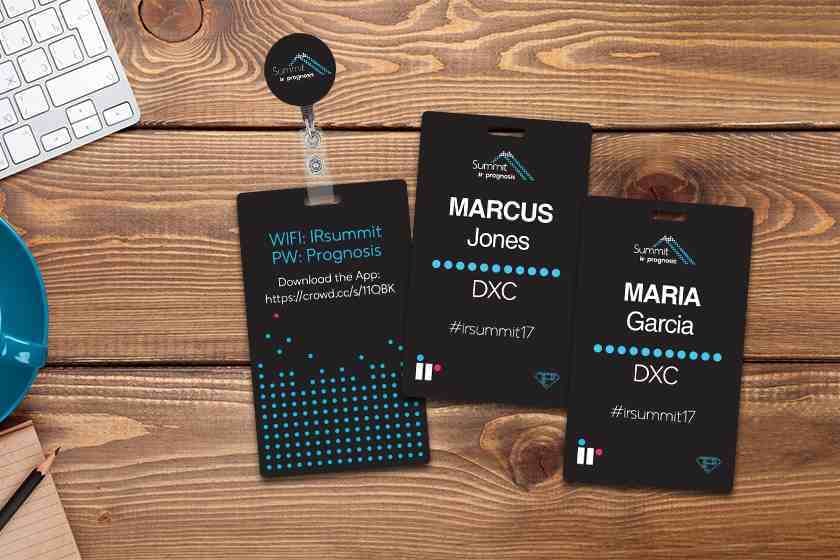 Event Badges
Increase security at your next event with event badges. In addition to enhancing security, event badges are important because they help make networking easier, which is a big reason people attend events and conferences.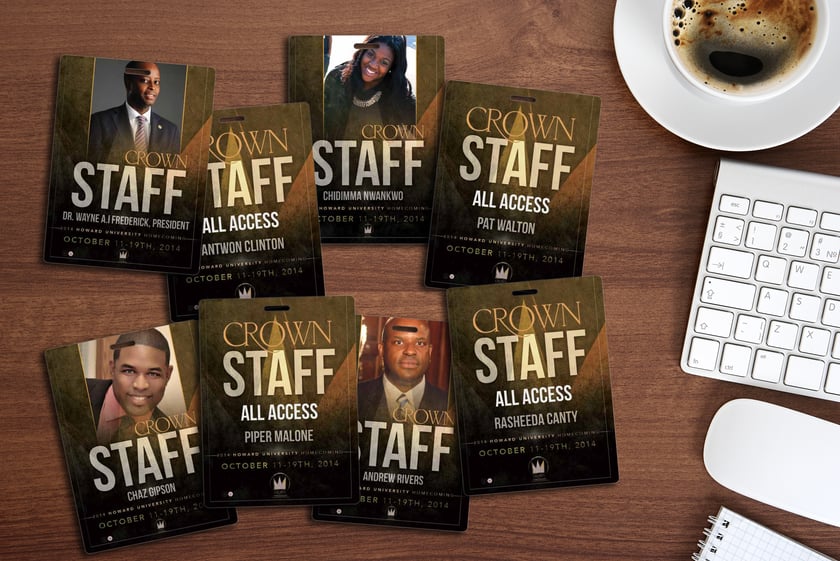 College ID Cards
There's something about Howard University's college ID cards that are cool and distinguished. They effectively use ombre, blending one color hue to another, to create a cool ID badge.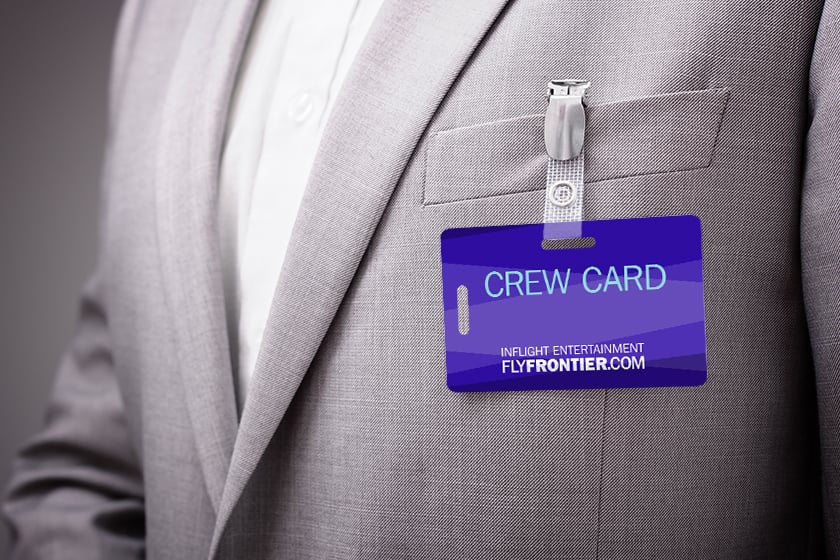 Crew Card
Frontier Airlines use inflight crew cards to satisfy airport requirements and help travelers identify crew members. Crew members are authority figures on airplanes, and it is essential that they are easily identifiable to travelers.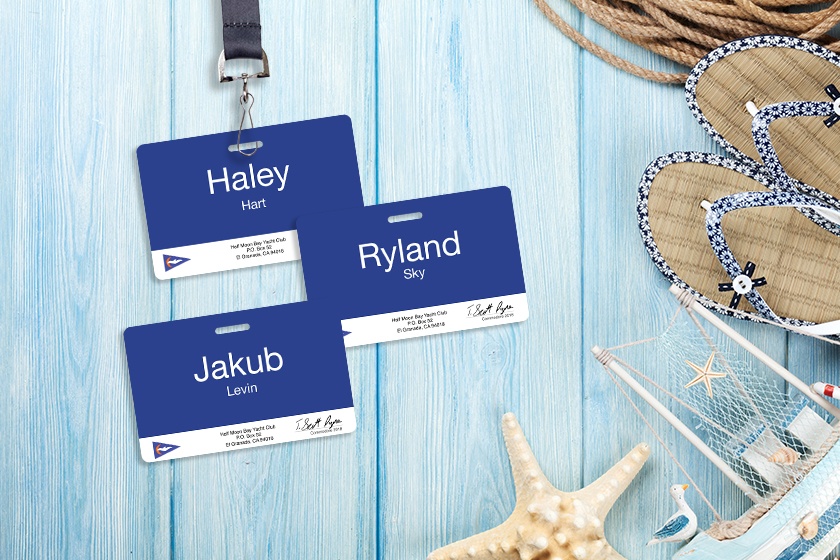 Membership Badge
Half Moon Bay Yacht Club uses a membership badge to identify its members and provide access. ID badges can help add authority and professionalism to membership programs.
---
Hopefully, these amazing ID badges have helped inspire your new design. If you're still unsure of the design you want, check out our inspiration gallery; please know that our fantastic team of graphic designers can help you create the perfect design as well. If you're ready to get started or have additional questions, please reach out, we're always happy to help!