During the past few months, many pet boutiques have been shut down due to COVID-19. While the pandemic is still ongoing, several pet boutiques have begun the re-opening process. However, re-opening during this challenging time has its unique hurdles. Trying to ensure that your business creates a safe environment for both your customers and employees while also considering marketing strategies that will make your re-opening a big success can be a lot to handle. We are here to help make this process a little easier for you! Let's review all of the critical information and strategies to help open your pet boutique.
Creating a Safe Environment at your Pet Boutique
Right now, safety is everyone's number one priority. The first thing you should consider doing to help make your pet boutique a safe place for you, your employees and your customers is to follow the protocols outlined by the Centers for Disease Control and Prevention (CDC) and your state. While guidelines vary from state to state, let's take a look at what the CDC lays out for businesses.
Social Distancing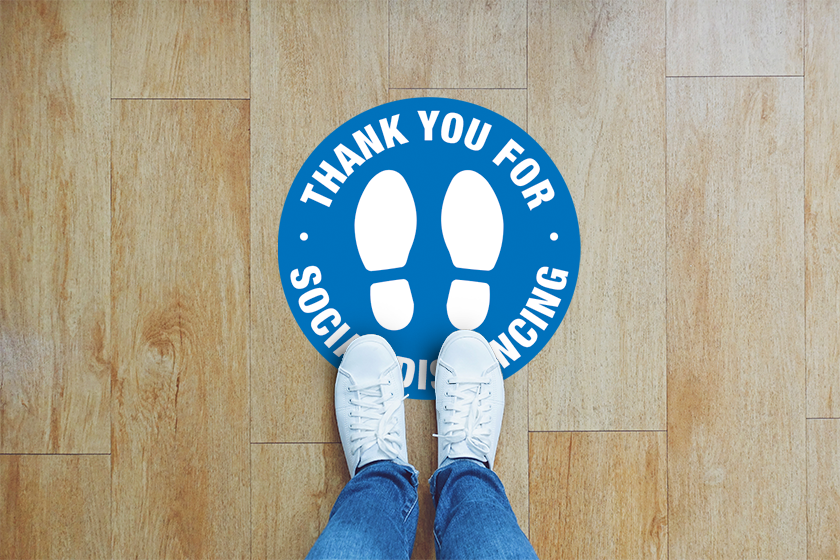 There's a lot to consider when attempting to reduce the spread of COVID-19 at your pet boutique. To keep your employees who interact with customers safe, the CDC recommends increasing the physical space between employees and customers. Some businesses achieve this by utilizing drive-throughs, assembling partitions, and marking floors to enforce a six-foot distance. Applying a six-foot distance is critical in helping to prevent the spread of infection, as stated in this quote from the CDC:
"COVID-19 spreads mainly among people who are in close contact (within about 6 feet) for a prolonged period. Spread happens when an infected person coughs, sneezes, or talks, and droplets from their mouth or nose are launched into the air and land in the mouths or noses of people nearby."
While utilizing drive-throughs may not be feasible for your pet boutique, there are other ways to help ensure social distancing rules are being followed. One way is with social distancing floor decals, designed to indicate to customers where it is safe to stand. Similarly, social distancing signs are another way to remind customers to practice social distancing. You can also use a sneeze guard, which provides your employees with a barrier of protection. Sneeze guards are commonly used at the checkout counter, helping to keep your employees safe during close-proximity interactions.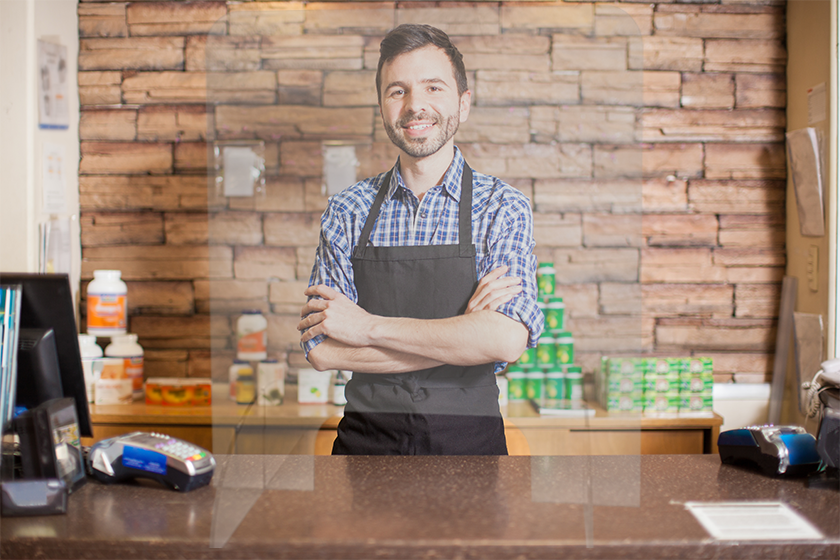 Cleaning & Disinfecting
Maintaining a clean work environment is another good way to help prevent the spread of COVID-19. The CDC recommends cleaning and disinfecting surfaces frequently touched by multiple people, which commonly includes door handles, desks, phones, and light switches.
When disinfecting, it's important to follow the CDC's guidelines for proper procedure. It is encouraged that you wear disposable gloves to clean and disinfect. Clean surfaces using soap and water, then use disinfectant. This step is important because cleaning with soap and water reduces the number of germs on the surface, and disinfecting kills germs. The CDC also recommends that objects in public places, such as shopping carts and point of sale keypads, should be cleaned and disinfected before each use.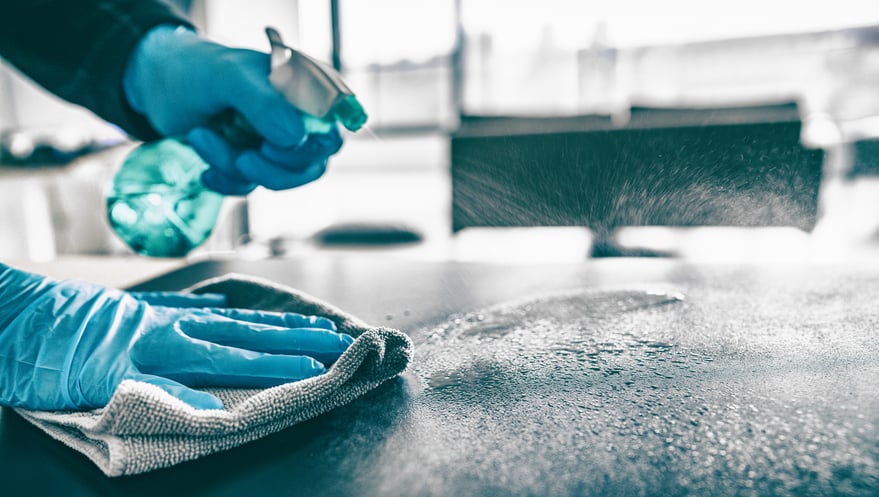 For disinfecting, here is a list of the recommended United States Environmental Protection Agency (EPA) registered household disinfectant to use against COVID-19. When disinfecting, it is recommended to follow the instructions on the label, to wear gloves, and have good ventilation.
Cleaning also includes hand washing. It is recommended that you and your employees should wash your hands with soap and water for 20 seconds. It would be best if you always wash your hands immediately after removing gloves. If soap and water aren't available, you can use a hand sanitizer that contains at least 60% alcohol.
Personal Protective Equipment & Other Safety Tools
You're probably aware that the CDC recommends wearing cloth face coverings in public settings. However, when it comes to cloth face coverings in the workplace, the CDC says, "These face coverings are not surgical masks or respirators and are not appropriate substitutes for them in workplaces where masks or respirators are recommended or required."
Many pet groomers already wear masks, gloves, arm coverings, and goggles when grooming, so wearing protective gear shouldn't be too much of a change. The CDC does not recommend using PPE in workplaces where it is not routinely recommended, so use your best judgment when it comes to PPE. Be sure to also look at your state requirements, as some states require workers to wear face coverings or masks.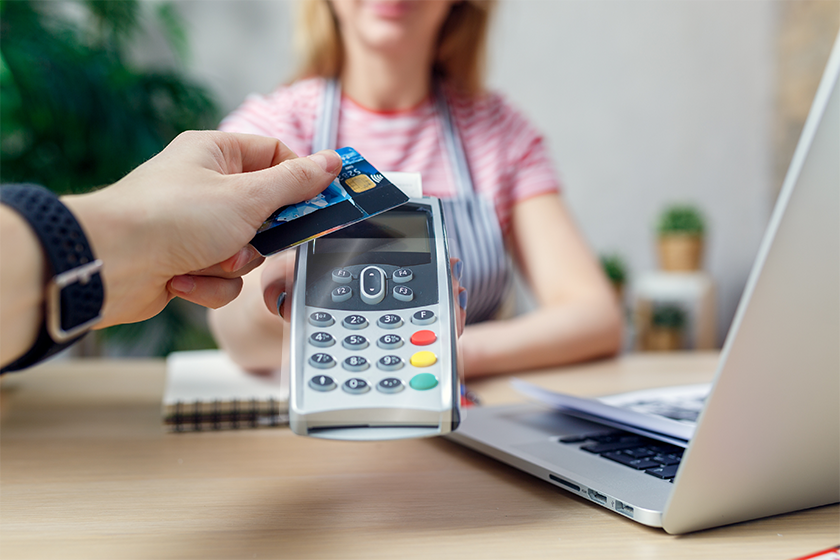 Other tools that can promote safety at your pet boutique include Sure-Touch Sticks and Keypad Stickers. Many pet boutiques take payment using a keypad or touchscreen device such as an iPad. The goal of Sure-Touch Sticks and Keypad Stickers is to make payment processing safe. Sure-Touch Sticks work on any touchscreen, and they work as a stylus, so customers don't have to physically touch the touchscreen with their fingers. Keypad Stickers are designed to fit a standard credit card terminal keypad to keep customers protected from germs on the keypad's surface.
Marketing Strategies for Re-Opening your Pet Boutique
Once you have all of your safety protocols in place, it's time to start thinking about marketing your pet boutique for your re-opening. Since many businesses are closed due to the pandemic, your customers might assume your pet boutique is still closed. Your biggest challenge, then, will be to raise awareness about your re-opening. Consider being active online to promote your re-opening by posting about it on your website and social media platforms. You should also consider sending out an email to your customers.
Outside of the web, you could consider drawing attention to your pet boutique in other ways. Balloons, banners, and signs advertising your re-opening can help attract local customers. You can also mail out appointment cards to customers, encouraging them to schedule an appointment while promoting your re-opening pet boutique.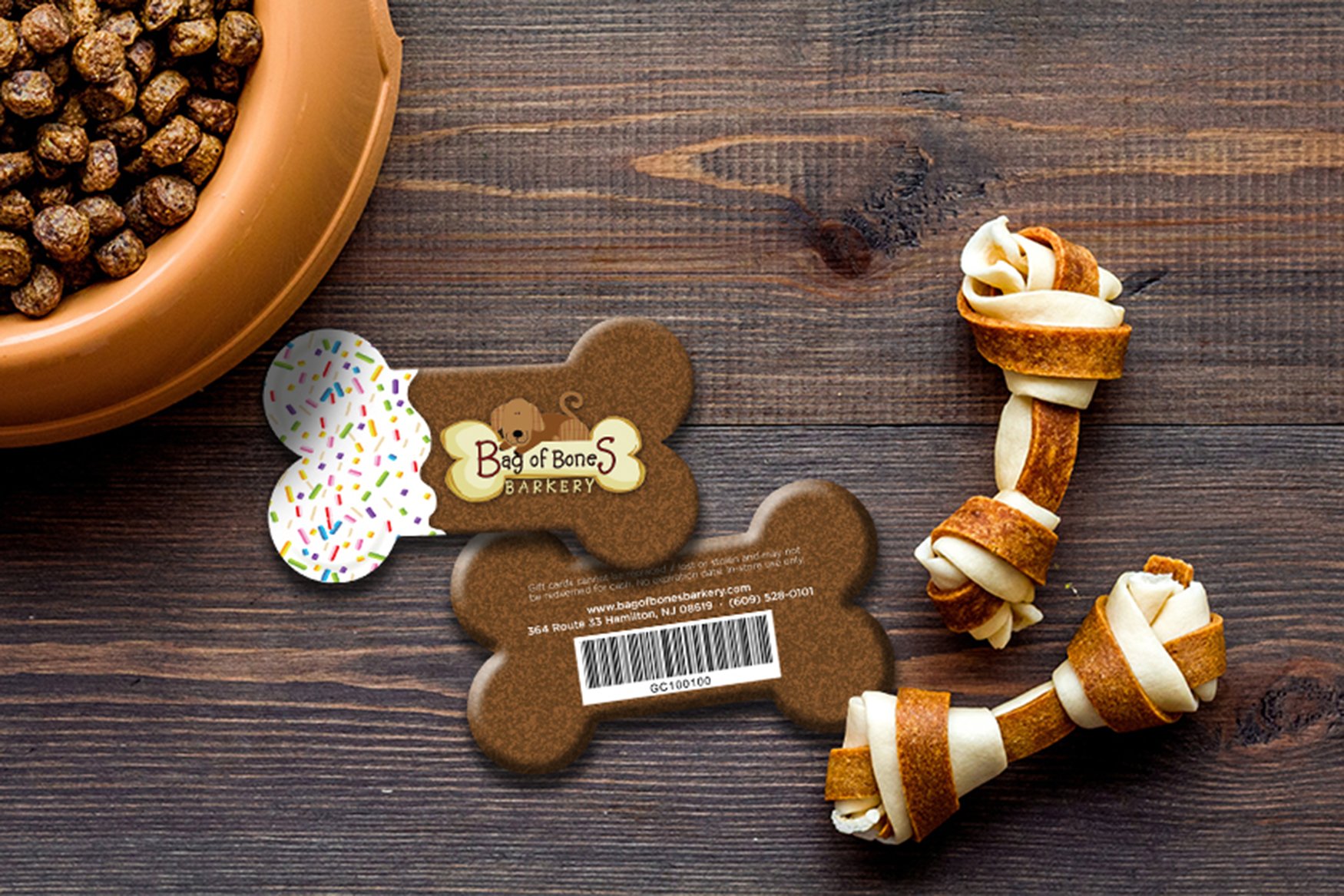 You should also consider stocking up on gift cards. Many businesses have used gift cards to help keep cash flowing into their business during the pandemic, whether they are open or closed. You can also use gift cards to encourage customers to stop by - handing out low-value gift cards to customers can help convince them to visit your boutique upon re-opening.
Finally, you can give your customers an update on your new safety procedures and how they will help keep them safe. Right now, many consumers are hesitant to visit businesses, according to a recent study, only 33% of consumers feel comfortable shopping. One way to combat this is to assure customers that your business is safe, and a message detailing how your pet boutique is fighting back against the spread of COVID-19 could do wonders. Be sure to consider including a picture that highlights some of your safety changes.
---
While this time has been difficult for everyone, now is your chance to implement new safety protocols and marketing strategies for your pet boutique. You can create a safe environment that promotes a successful re-opening. Good luck, and stay safe!