The time has come to start thinking about the future. As businesses are opening slowly and steadily and in a limited capacity, each one has to consider what measures must be taken to open effectively and safely. These measures vary between businesses, but every business, no matter the industry, has to consider what steps to take to ensure the safety of their customers and their employees. The happier and safer your customers feel, the better your business will fair while opening up once again.
Here are some measures to consider when re-opening your business.
Appropriate Signage For Your Space
Information will be your best friend in this time of confusion, and the more information you make available for your customers, the better off you will be in the long run. From salons and restaurants to gyms and golf courses, each will need the appropriate signage to help limit liability and keep both customers and employees safe and informed.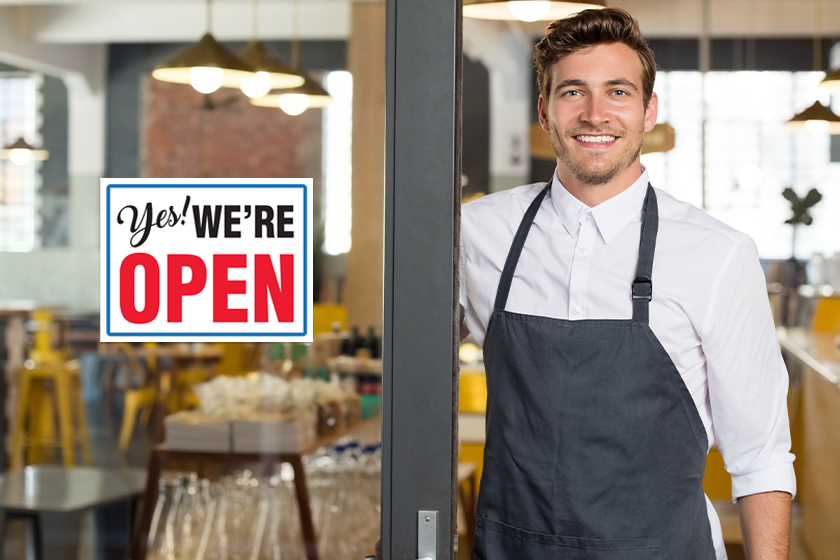 One important piece of signage for re-opening is a sign that reminds customers that you are, indeed, open. During these uncertain times, it can be easy for customers to miss re-opening dates, and given the fluid nature of the situation at large, re-closing is entirely possible. Ensuring that your customers know that your location is open will be paramount; this can be easily handled by putting the necessary signs in your entrance, or even out in front of your business to catch the eye of interested passersby.
Salons in many states, for example, require the customers and employees both wear masks. To limit confusion and protect your employees, signage that states the requirement for face masks are helpful new additions to the storefront. Any other business that seeks to add this protective measure can easily advertise their face mask requirement at the entrance, and again at the counter.
Other safety precautions can be easily handled by spreading informative signage. If your restaurant is open at limited capacity, a sign broadcasting the social distancing requirements can help keep everyone in your establishment healthy. Now is the perfect time to double down on handwashing signs as well. Many businesses are required to post handwashing signs, and even if your business isn't required, reminding customers to practice proper hygiene is important. Your signage serves as a reminder to both employees and customers, and it is vital to help keep your re-opening smooth and efficient.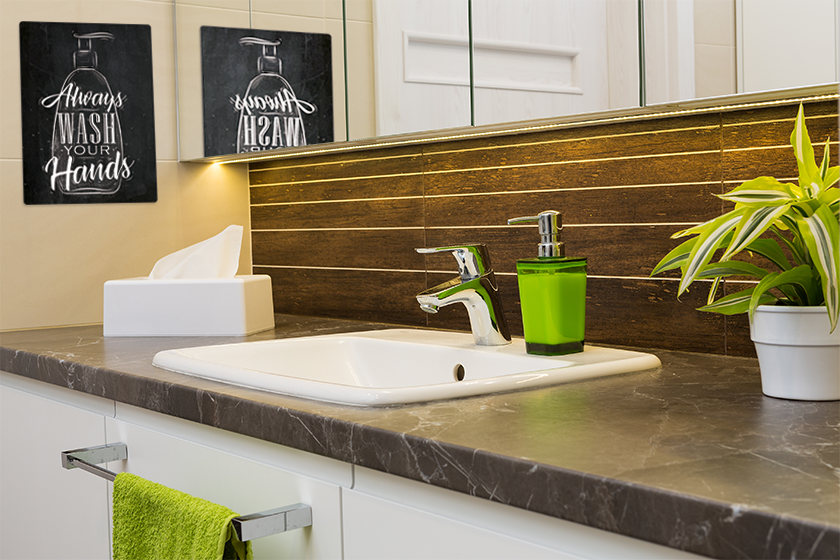 Just as important as stocking up on signage, however, is how easily it can be cleaned and disinfected. Signs are placed in visible locations with high traffic; the more popular the area, the dirtier the sign can get. The CDC encourages a regular cleaning and disinfecting schedule, and you should consider including your signage in that plan. Therefore, your signs should be constructed of a material that is easily disinfected. Look into easily customizable signage to add brand consistency, and make sure the signage is made of a material that can be easily cleaned, like these.
Protective Gear
Keeping your business clean is essential; the CDC has written out the proper steps to be taken while cleaning your facility, and part of that process should be wearing appropriate protection. They strongly encourage wearing disposable gloves no matter the disinfectant, and in some cases, PPE face shields are recommended to protect your employees from the necessary chemicals.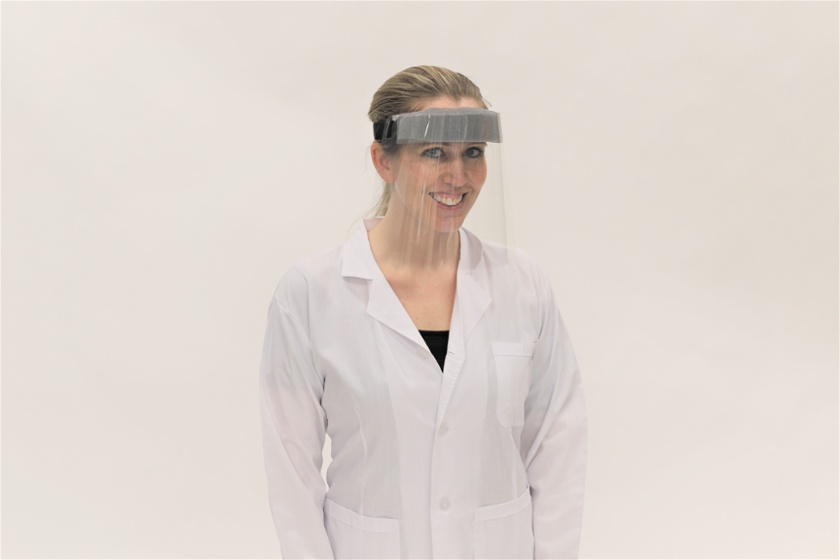 Disinfecting isn't the only reason you should be wearing PPE face shields. Any profession requiring close-quarters contact should consider face shields to protect employees and customers from bodily fluids that can be passed through close proximity. These occupations include many medical professions, like veterinarians, dentists, orthodontists, first responders, and doctors. However, PPE face shields can be used in all industries; if you feel PPE face shields are suitable for your business, you should use them.
If your business centers around counter communication, you should consider looking into sneeze guards. The sneeze guard is built to protect employees and customers by putting a plastic shield between them, preventing pathogens that may spread during an interaction. From gas stations to pharmacies, the sneeze guard will add extra protection to important interactions and help increase the safety of both your employees and customers.
No matter what, safety is the primary concern in this time of re-opening. It's worth considering every possibility when it comes to the health of your employees and customers, and the safer both feel, it will help your business. If you have any questions about customizability or anything else, the team at Plastic Printers has plenty of answers for your re-opening needs.