Life as a doctor can be stressful. According to the CDC, 84.3% of adults and 93.6% of children have had contact with a health care professional in the past year. That's a lot of people to be dealing with, how can you possibly meet all of their needs? Amazingly, medical personnel like yourself find a way.
However, did you know that there are tools available to help ease your burden and help fulfill some of your doctor's office's needs? Whether you need help creating a safer environment, educating patients, spreading the word about your operation, or more, some custom products can help you out. Let me guide you through some of the custom products that can help out your doctor's office.
Access Cards
One of your priorities as a doctor is to keep your patients safe and healthy. With access cards, that goal is more manageable. Access cards only give access, to restricted parts of your doctor's office, to those that should have it, allowing you to keep others out easily. This helps you to ensure that only trained personnel has access to equipment, medication, and more. Whether you use your access cards to enable staff entry into your facility or to provide access to only specific parts of your facility, access cards are a tool that can help increase security and safety.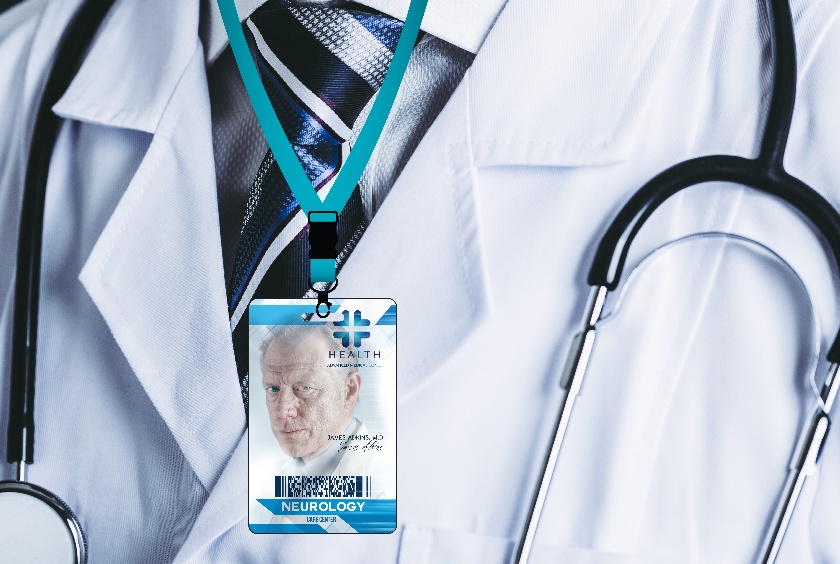 Many doctors use access cards that double as employee ID badges. The purpose of this is that ID badges further your ability to identify staff, thus boosting security. A doctor ID badge also helps create a cohesive and professional look that reflects your medical center's branding. Whether or not you choose to have your access cards double as an ID badge is up to you, but having the option is a nice luxury.
Doctor Signs
During your busy day, do you have time to repeat the same information over and over to patients and families? There are some things that everyone who visits your doctor's office needs to be aware of, and signage is a great way to do that. With custom signage, you can silently communicate with everyone who stops by if it is placed in a highly visible location.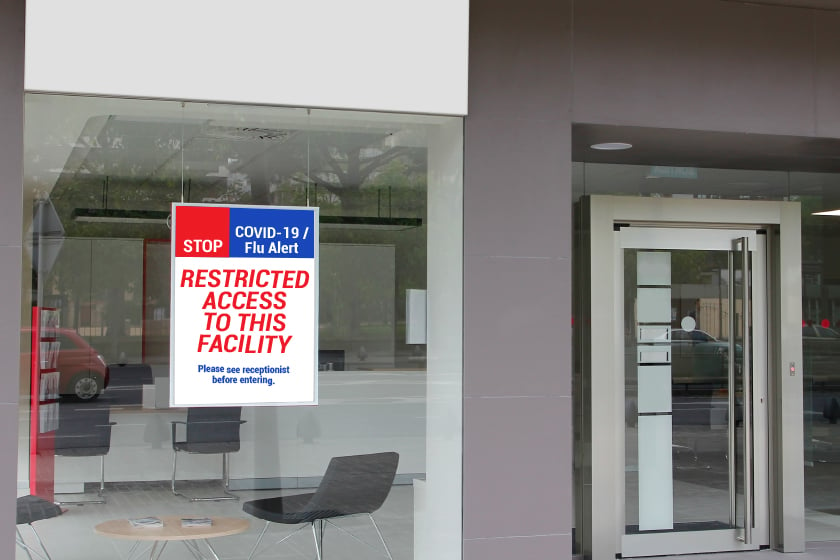 Right now, one of our most popular signs is a COVID-19 sign or a reminder to practice social distancing. In these difficult times, reminding everyone who walks through your doors to practice social distancing can help combat the pandemic. Additionally, other popular signs include restroom signs and handwashing signs. We offer a variety of styles of these signs, and if you don't find one that's perfectly suited for your needs, we can create a custom sign just for you.
Doctor Business Cards
Usually, when you think of business cards, you might think of something a salesman gives a potential client. In the case of your hospital, doctor business cards can be used very differently. While you can use your doctor business cards to promote your specialty, today, doctor business cards are typically used to facilitate communication and help patients identify their doctor.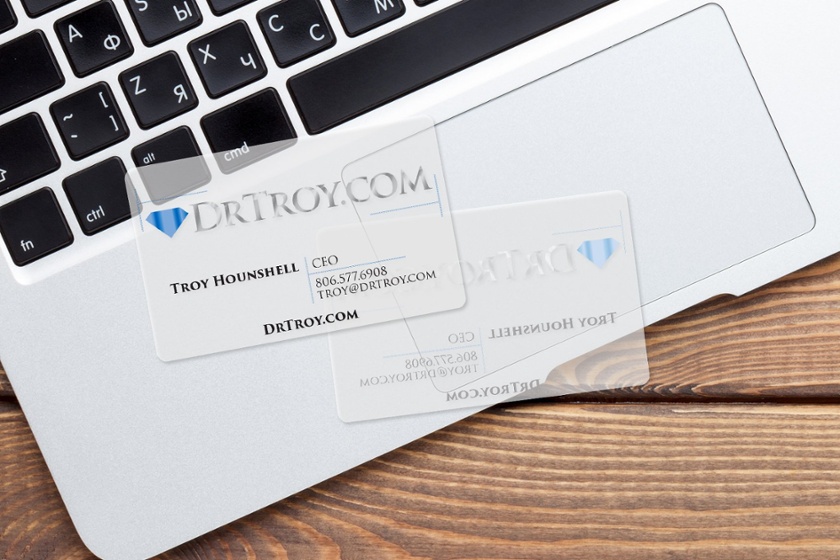 One concept that many might not quite understand about business cards is that they can change how people view you and your business. In a 2016 study, it was found that patients perceived medical professionals who handed out business cards to:
Be more effective communicators.

Have greater medical expertise.

Provide higher quality medical care.
That's proof that physician business cards are a worthwhile investment! The price you pay for doctor business cards is nothing compared to the boost your practice will see from them.
Doctor Appointment Card
Sometimes, patients have a hard time remembering their scheduled appointments; doctor appointment cards are designed to address that issue. With a doctor appointment card, you leave your patient with a reminder of their upcoming appointment, or you can send it in the mail as their appointment approaches.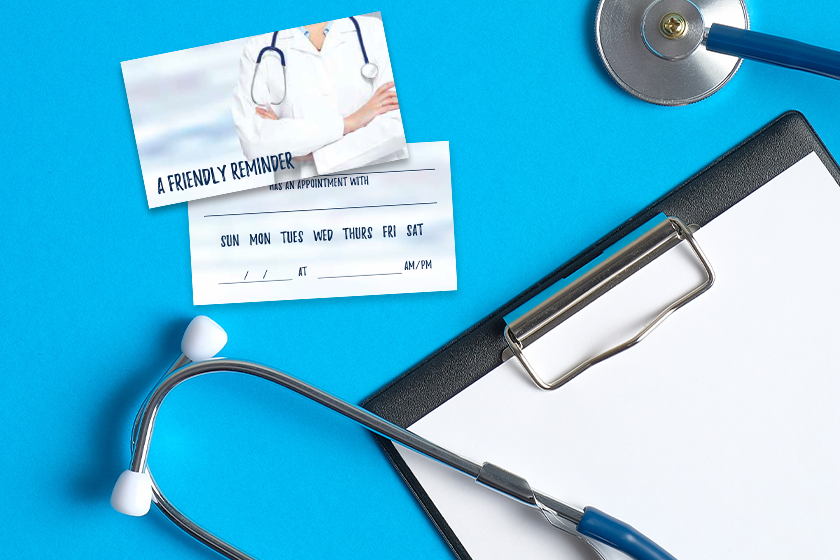 When designing your appointment cards, you'll want to consider what information you should include. Many appointment cards include the name of the business, the location, an email address and phone number, the appointment date, and the reason for the appointment. However, your appointment cards are completely customizable, so if you need to include different information, that's no problem.
While appointment cards serve as a practical way to prompt patients to return, they are also an opportunity to strengthen your branding. Doctor appointment cards will be with your patients for a while, so they are a great way to promote your doctor's office at a cost-effective price. Customize your appointment cards to feature your logo, colors, or other imagery associated with your doctor's office to boost your brand.
---
These are just a few of the tools that doctors all over the world use to enhance their business and medical marketing. Do you want to learn more about any of the products discussed? Give us a call; we're happy to answer any of your questions.