Safety and awareness are two incredibly prevalent tenets to uphold, especially today. Nowhere are these tenets as valued or important as hospitals, and though hospitals can be beacons of hope in difficult times, they can't do it all on their own. There are materials and products built to assist in the hospital's mission, each one keeping safety and awareness in mind. Here are the products you can use to help keep your hospital safe and secure.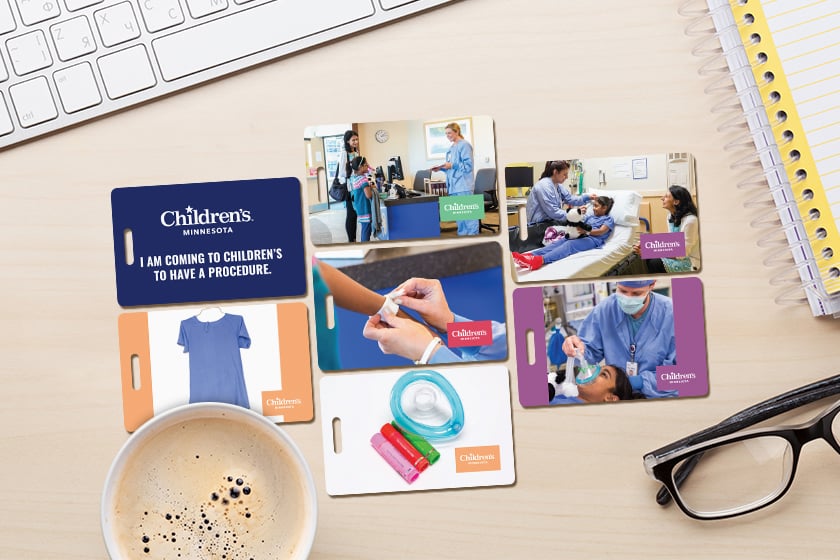 Cards, Tags, and Badges
Items like ID badges, access cards, or informational cards, each of these are important to use around a hospital for a number of reasons. The informational cards are valuable, especially during a pandemic, and making them publicly available with printed facts about the illness will serve to keep the populace well informed in regard to their fears. ID badges and access cards are handled often and are usually the most visible cards at a hospital. These tools help increase security and ensure access to only those who should have it.
Each of these products, whether they are cards, badges, or tags, must be easily sanitized. Since these tools are handled frequently, the sanitization is crucial to help keep the health of employees and patients at your hospital as strong as possible. The plastic cards available from Plastic Printers provide an easily sanitizable surface, longevity, and reusability, integral to keeping a hospital safe and clean.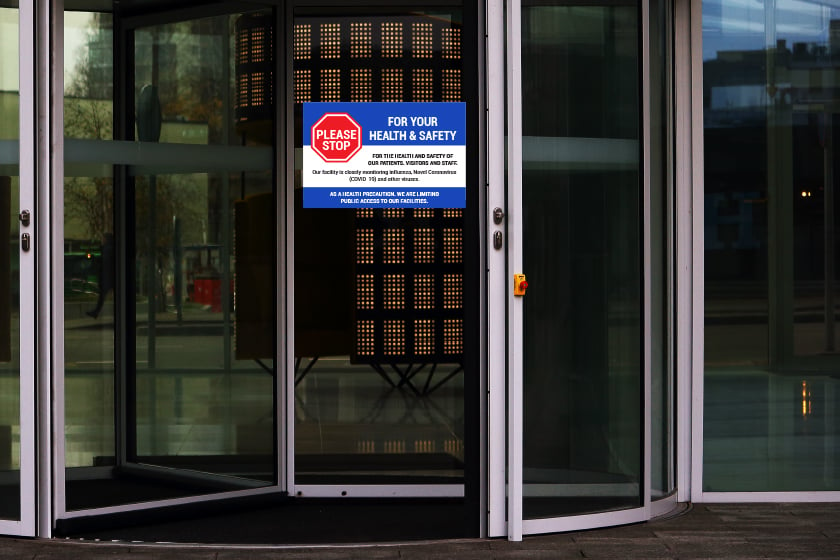 Hospital Sign
Posted signage is an invaluable method of disseminating information and best practices, from handwashing to signs outlining symptoms or how to limit your exposure. In places with high congregation and the gathering of people with symptoms, signage encouraging safety practices and handwashing becomes central, and keeping everyone safe becomes easier. Caution signs or informative signs function similarly, informing your patients without them having to take any extra steps. Again, one of the most important factors in hospital signs like this is sanitization, and each of these hospital signs is manufactured with disinfectant efficiency in mind. Wiping your hospital signs with either a chemical solution or alcohol solution will provide you with productive signage that keeps safety well in mind.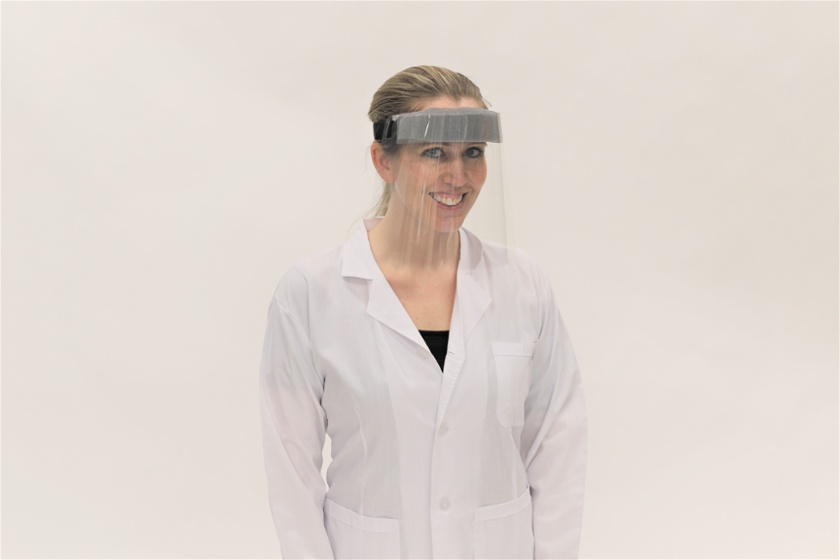 PPE Face Shields
It's also very important to keep the doctors, nurses, and other medical professionals at your hospital safe, and one way to do that is by having PPE face shields on hand. Face shields add extra protection to those who need it and can be worn over additional protective material like masks, glasses, or goggles. The face shields can be worn for extended amounts of time, and as such, they are fog resistant, comfortable, and boast full visibility. As with the rest of the products available for your hospital, the face shields are easily sanitizable; if properly cleaned, these masks can last your medical professionals a long time and provide them with the safety, efficiency, and comfort they deserve.

Products like these are important to help to ensure the safety of your hospital; if you think any of these products are right for you, set up a free consultation at Plastic Printers to start the next step!