Everyone could use a change of pace now and then. For some that means trying a different type of cuisine or checking out an activity you don't usually participate in. It's fun to switch things up every now and again; it adds some excitement to your life. Just like in your personal life, sometimes you need to change things up in your business. However, doing something different for your business isn't as simple as eating new food.
Maybe it's time to upgrade all of your tools, or you want to break out into a new avenue of marketing. Regardless of what the change may be, these calculated decisions take time, even for your salon or spa. With productivity and a new challenge in mind, many salons and spas are turning towards a specific change. They are using events as an exciting yet constructive way to branch out.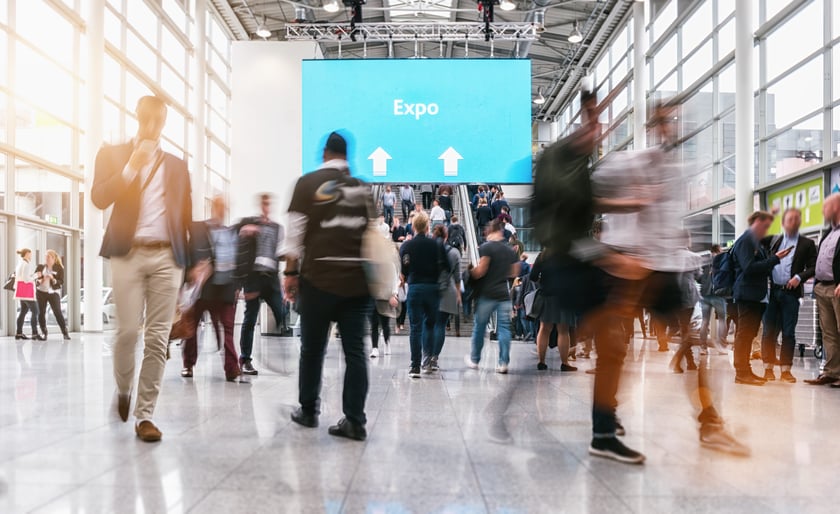 Events are a great place to connect with new people, build your brand, and make a memorable impression. Plus, they're a whole lot of fun! So here are some events that your salon or spa can attend or host to drive new business.
Wedding Convention
Many salons do more than just your day to day haircuts. Some offer specialty services to ensure that they are providing their customer's with everything that they need. One of those popular services is wedding hair and makeup. Wedding stylists are always in demand because weddings take place year-round. With so many salons and spas out there, it can be hard to market this particular service. Luckily, there is a fun event that can put you in contact with brides-to-be and raise awareness of your wedding day service: a wedding convention!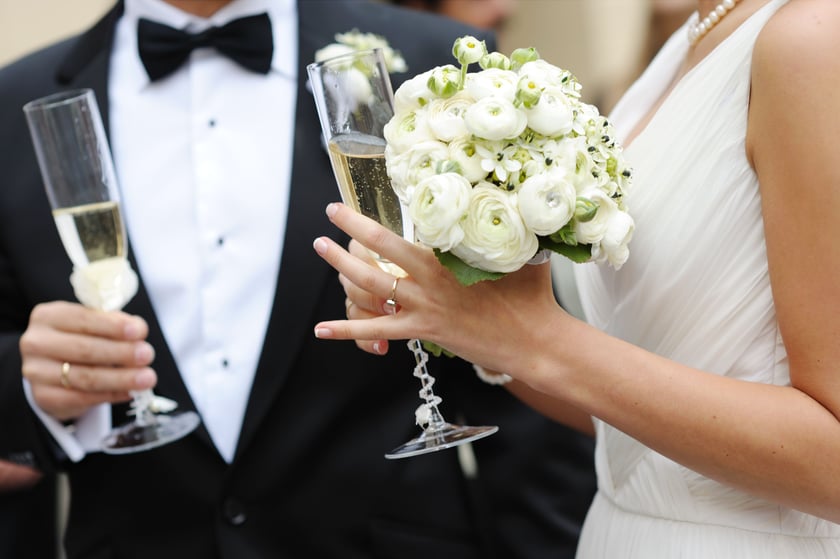 Wedding conventions happen everywhere, and they are filled with all kinds of wedding-related businesses. And all of them have the same purpose, to make the couple's wedding day truly special. These conventions are the perfect place to meet potential customers, and network with other people in the wedding industry. But with so many people, you'll need to leave them with something for them to remember you. Something like eye-catching salon business cards!
You can have a great conversation with a potential client, but without salon business cards, it can be hard for them to remember you and find all of your contact information. But sometimes having salon business cards is not enough. At a wedding convention, your potential customers are going to walk away with a big stack of business cards. So make sure your salon business cards stand out from the rest, so you don't get lost in the sea of competitors. Use unique and creative features like clear accents, custom shapes, or shiny foil stamping to grab their attention and remind them of your services.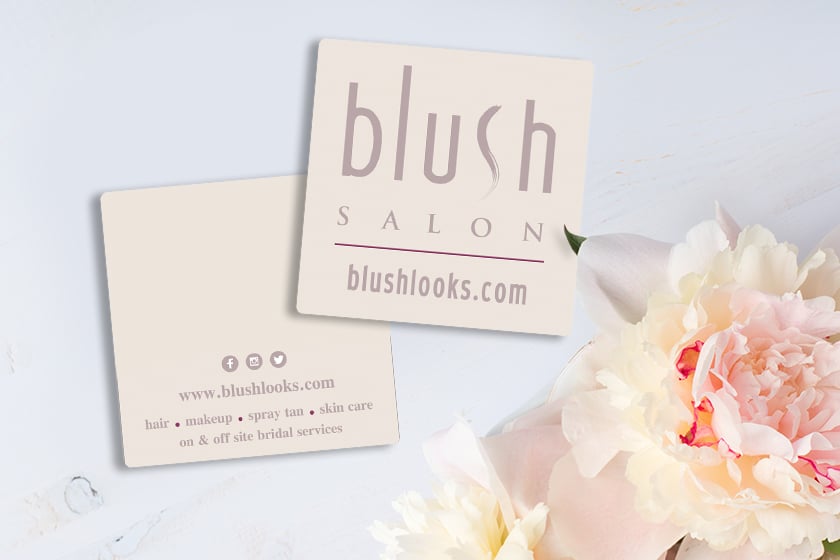 A wedding convention is not just a place to meet customers; you can also create partnerships that will help your business flourish. While there are many businesses you can partner with, try connecting with a wedding planner. Usually, wedding planners are one of the first vendors that brides get in contact with, so they can help refer your salon to brides. Some wedding planners give out business cards, referral cards, or informational packets of recommended businesses to their clients. Make sure they have at least one of your marketing tools, so they can give it away to their patrons — just to give your salon a little introduction.
Salon Event
Customer Appreciation
Your customers are who keep you in business, so why not reward them with a salon event! The idea behind these events is to celebrate your customers, introduce them to different services, and grow your relationship with them. It's a great way to acknowledge and appreciate them for staying loyal to your business. It's an excellent idea, but more goes into planning salon events than you might think.
You've decided you want to have an event, what's next? Well, you have to give your customers a reason to attend. Mingling can be a good time, but many of your customers won't know each other. Plan activities, offer services, giveaway prizes or extend discounts to entice customers to stop by your salon event. Your customers come from a variety of backgrounds and have different interests, so you want to have something for everyone to enjoy.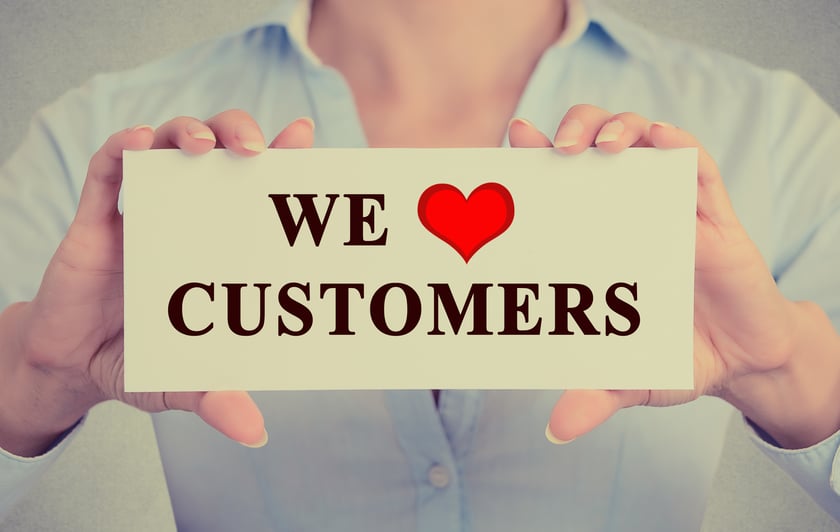 Customer appreciation events are also an effective way to introduce people to your services. Encourage your customers to bring friends, family members, and co-workers to the event. The more, the merrier! While customer appreciation events celebrate your customers, they are also a marketing opportunity for your salon. Honoring your customers will give your business brand awareness, letting others know that your business cares and puts customers first. In an industry filled with competitors, being known for your extraordinary customer care is a great selling point for your salon.
VIP Events
Alternatively, you could host a VIP event. VIP events are exclusively for your best customers or customers that are a part of your VIP program. These salon events are a little more private and have an intimate feel, but they have the same purpose as customer appreciation parties. It's all about showing your customers how much they mean to you!
By going out of your way to make your VIP customers feel special, you show the benefits of your company and your VIP program. With VIP events you show your customers just how much you are willing to do for them — pushing to create a strong relationship that is built to last. Go the extra mile and give your VIPs an invite and a VIP card. These marketing tools not only make them feel special, but they also increase brand awareness and further enhance their experience with your salon.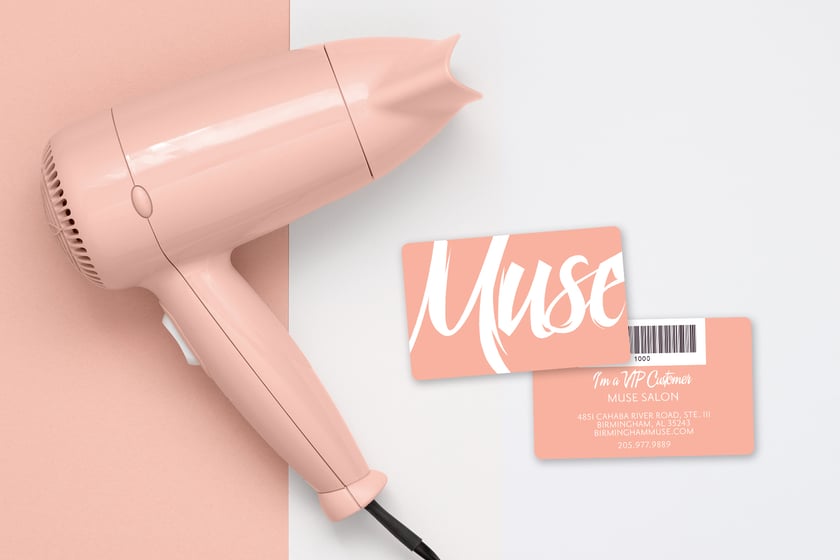 So what's being a VIP all about? Many businesses use a VIP program as a way to track customer spending habits while recognizing top-revenue generating customers. A VIP card also works to improve your customer loyalty through rewards, discounts, and access to special salon events. The exclusivity of the salon event and VIP program helps to give your business word of mouth promotion with little to no effort.
Event marketing isn't for everyone, but it can have a significant impact on your company. By reaching a new audience and helping you retain your current customers, event marketing might be what your salon needs to take it to the next level. Give us a call to get tools perfect for event marketing like business cards, a VIP card, and more!