Brides want their wedding day to be perfect! Why? Because couples put so much time and energy into planning their wedding day. From tastings to researching and gathering addresses, the list seems never-ending. Trying to find the right vendor can be a very time consuming and stressful task. But once the couple finds the one that completes their wedding day vision, it makes all the work worth it.
As a salon or spa, you have the fantastic opportunity to be a part of creating the brides wedding day look. Whether you specialize in producing the updo or a spray tan, each cosmetology business has a significant role in making her dream a reality. You know how it is. Going through their Pinterest boards and trying to recreate the picture for them. Doing everything in your power to ensure they love their look!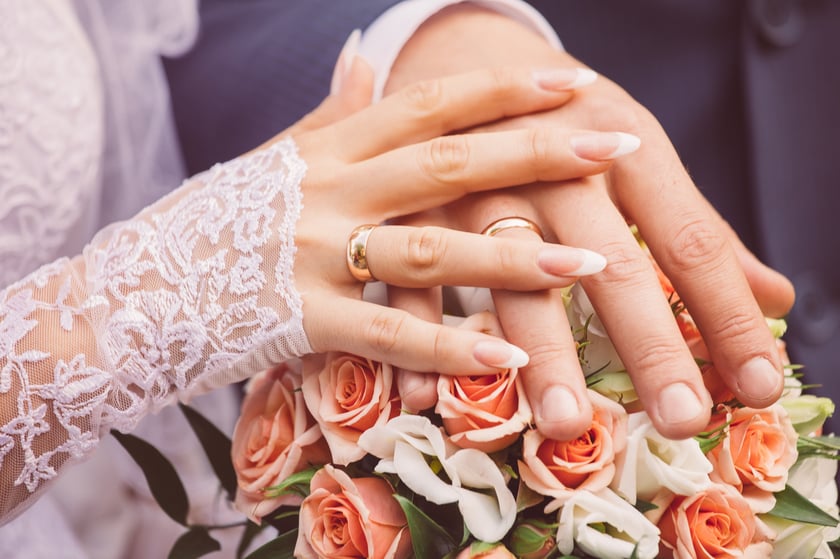 But before you start on hair and makeup, the bride has to reserve your services for her wedding day. She wants to be confident in your abilities to create a beautiful look and stress-free day. How can you help make your potential bride confident in your skills and secure the sale? Offer makeup trials, a salon and spa menu, and timeline suggestions.
Hair & Makeup Trials at a Beauty Salon
Most brides have set expectations or desires for their hair and makeup. They know what they want! They have spent countless hours trying to find the look that fits their style. The hard part is, they most likely don't have one picture that completely captures the essence of their look; it's probably divided into a couple. The bride likes the curls in this photo but likes the volume used in the other photo. They don't even know what it will look like on themselves. So how does your beauty salon show them that you can provide the look that they need?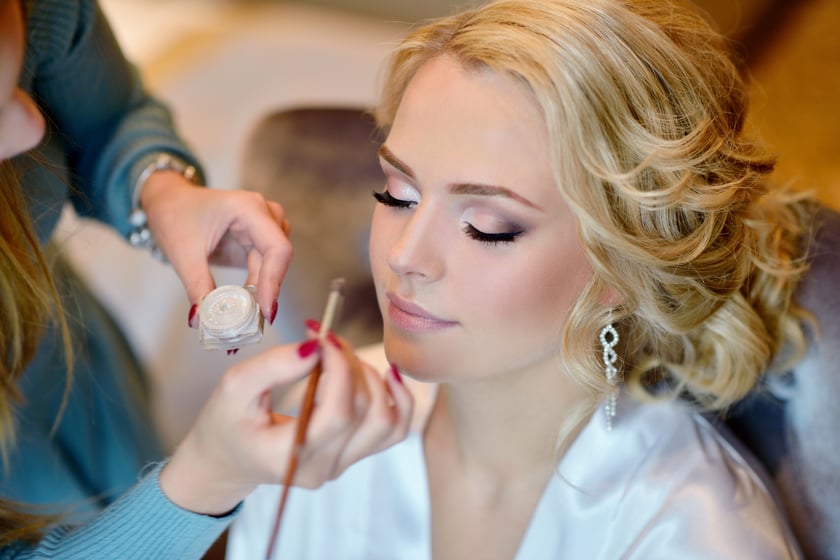 A fantastic way to reaffirm your bride is to offer hair and makeup trials. This takes a lot of the guesswork out of the process. The bride gets to test your wedding hairstylist's capabilities and iron out specific details about the look that they want. Plus, it gives you an idea of how long the process will take. You want the day to go as smooth as possible, so hair and makeup trials are the perfect time to reflect on ways you can improve the bridal experience. That way, when the wedding day comes your bride will have an amazing experience. Increasing the likelihood of her recommending your salon or spa to friends.
Salon Menu, Spa Menu, & More
How much does it cost? What do you include in the packages? What do you offer at your spa and salon? Can you do it on site? These are all commonly asked questions when a bride is deciding on her salon and spa. It is essential to be able to communicate the answers to her questions conveniently and effectively. Give your potential bridal customers the information they need in an salon menu.
The purpose of a salon and spa menu is to detail what services you offer, what they include, and the price. This information gives her the ability to weigh the benefits and costs of your salon. To further enhance your spa and salon menu, you can showcase packages. These packages combine the different services you offer to give the bride the best deal. This could entice the bride to get an extra service with you that she wasn't planning on before. Giving you additional revenue and another opportunity to show her your beauty salon's talent.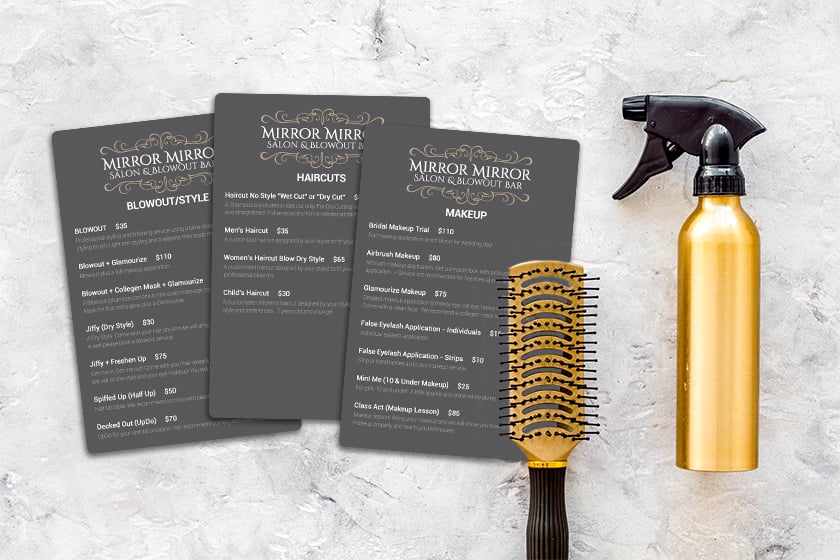 Other information that you could include on your salon menu is onsite and offsite services. It's different for every business, so it doesn't hurt to clarify what these services entail. Some salons provide snacks and beverages for onsite brides. Sometimes they even give you a specific room to hang out in. While on the other side, salons usually add an extra cost for offsite services. It's important to use your spa menu to communicate with your bride. You want her to feel like you have done all the research for her.
Wedding Hairstylist
Timeline Suggestions
Last but not least, don't make the bride plan out the wedding hair timeline especially if your wedding hairstylists are doing her bridesmaids hair and makeup as well. Only you know how long it will take. Have your wedding hairstylists give her a suggestion of the time that they will need and when she should tell the photographer to arrive. Not only does this make your beauty salon look good, but it takes some stress off the bride. Giving her the best experience possible!
Customers are more likely to come back or refer your cosmetology business when they have a great experience. For some people, it is more important than the price of the service. Take the extra time to design a customer experience program. And make sure you have one specifically for bridal clients. If you have any questions about how you can enhance your salon's bridal experience, let us know. We are here to help!