Nothing beats the feeling of complete relaxation. A little rest and recuperation are needed from time to time to combat the stress from the outside world. Luckily, health and beauty businesses are an oasis from their customer's busy lives. As a hairstylist or salon owner, you provide customers with an opportunity to revitalize their bodies with haircuts, aromatherapy, pedicures, massages, and more. Your refreshing experience gives customers the time they need to reset for the week.
Unfortunately, running a salon and spa does not provide you with the calming experience that you give your customers. Managing your health and beauty business can be very stressful. There is a lot to oversee! Marketing is one of the many areas of a company that needs a ton of attention. It can be challenging to attract new customers, especially with the high level of competition in the health and beauty industry.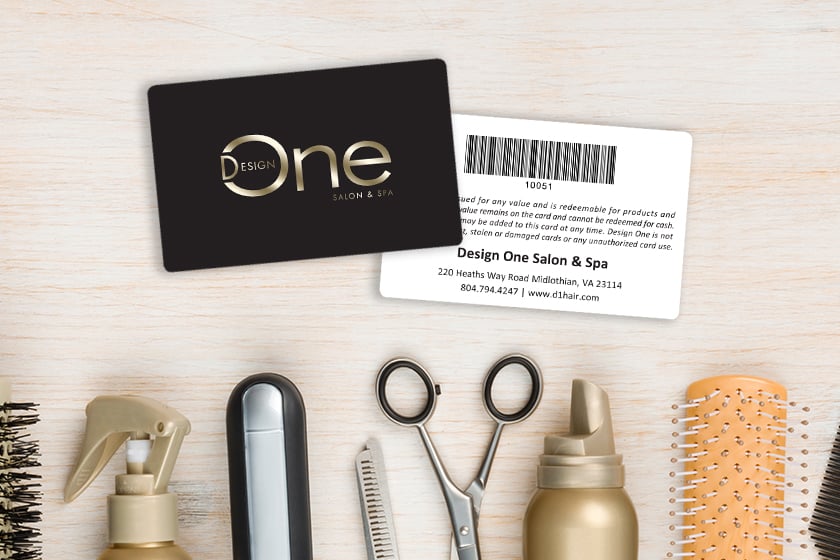 Because of the marketing difficulties that health and beauty businesses face, many hairstylists and spa owners are getting creative and looking for new ways to market their business. Thankfully, there are some places that you can market your spa to help you attract new customers and grow your business.
Hotels
Every day, hotels are filled with new faces from all over the world. People looking to explore new places, experience new things and unwind. To many people, your spa or salon adds to their vacation. It's a chance for them to treat themselves to something that they wouldn't do at home. After all, if they're going to treat themselves to a vacation, they might as well enjoy some pampering while they're at it. Marketing at a hotel gives you a chance to get in front of a steady stream of new customers.
Your spa or salon does not have to be at the hotel to market your business through them. Many hotels allow businesses to advertise on some of their highly visible marketing products such as key cards or door hangers. These are products hotel guests see every time they enter their room. By adding your logo or some information to these products, hotel guests will find out that your spa is in the area. This is most likely information that they didn't know before their trip. And it's a unique way to get them to consider coming to your business. Another thing that you could do is add a discount or special to the key cards or door hangers. Your discount could be the extra push that they need to get in your spa or salon.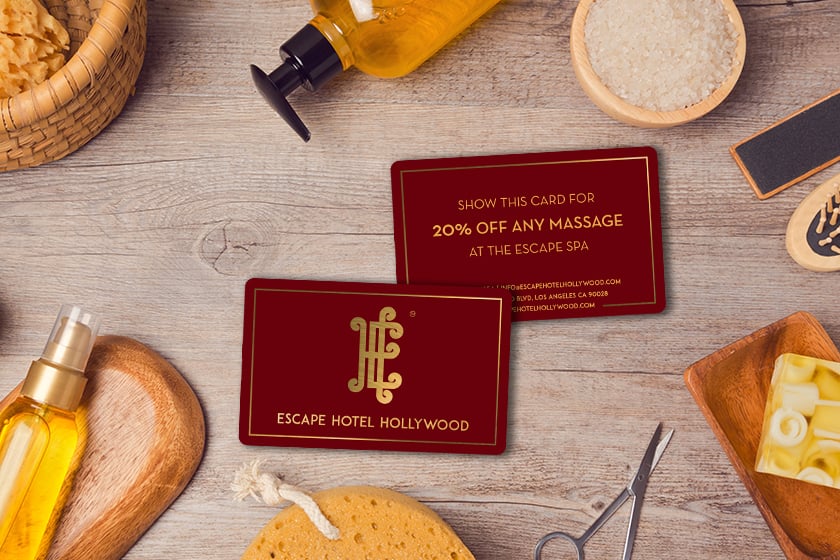 Some hotels even display informational pamphlets or menus to inform their guests on the services in the area. These detailed marketing tools educate customers on what your business has to offer and communicates how it can enhance their trip. Hotel guests are looking for something to do, so this is a great option to get in front of them while they are in town.
Fitness Centers
Fitness centers are probably not one of the first places you think of to market your health and beauty business. However, these two industries have more in common than you'd think. Salons and spas are a place where people go to relax and take care of their bodies. Most people go to fitness centers for the same reasons; to burn off stress and ensure they maintain a healthy lifestyle. Marketing you salon or spa at a fitness center reminds the gym members the importance of taking care of their body beyond the gym.
Many fitness centers and spas share space in strip malls or plazas. The close proximity is an excellent opportunity for you to establish a relationship and grow a partnership. Educate their gym members with pamphlets about your spa or salon. Specifically, focusing on information that will help gym members understand why they need to take care of their body after working out. Helping them to understand how your treatments benefit their body and performance is one of the many ways to spark their interest.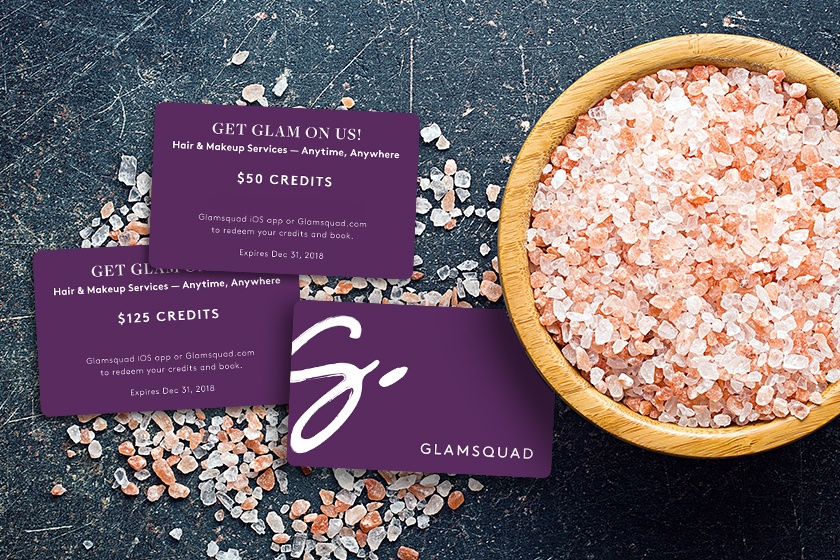 Another option is promo cards. If gym-goers are intrigued by your services, but cautious about trying it out promo cards could be a great solution. Like I said before, promo cards can be the push they need to get them in the door. Use incentives like discounts or free sessions to allow them to try different services and find the one that's best for them. Promo cards can be the deciding factor for someone to give your business a shot, and it has the potential to lead to a lifelong customer.
Bridal Shop
Planning a wedding is a time-consuming task. There are so many decisions to make, from choosing a venue to picking out a hairstylist for the big day. Bridal shops know all the stress that brides experience and they want to help make it worry-free. Many of them offer referral packets filled with information about recommended businesses. If you offer wedding services like makeup or hair-styling, a bridal shop is a great place to market to brides.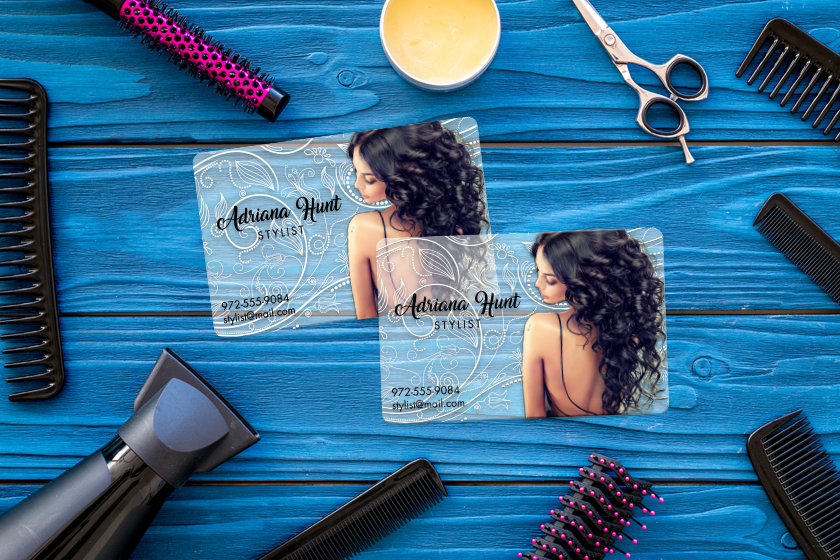 Inside the referral packet, most companies give out salon business cards so customers can contact them easily. In a case like this, there may be multiple business cards, and you need yours to stand out from the rest. Luckily, there are special features like clear accents, foil stamping, and custom shapes that you can use on your salon business cards to dazzle your potential customers. After all, you want salon business cards that matches the quality and pizazz of your salon and spa. Eye-catching salon business cards helps showcase the top-notch experience you can give brides.
---
These are a few places you can market your personal care services. Marketing your spa in unique places will help you build your brand, gain new customers, and grow your business. Have questions on your spa marketing? Give us a call; we are happy to help you get started!