People visit restaurants for all sorts of reasons, special occasions like birthdays, lack of food at home, or just a nice night out. Another huge motive for people stopping somewhere for a bite is something not every restaurant is prepared for - sporting events. Sporting events are big business; 102 million people watched the Super Bowl last year. When the big game is on, people want to gather with friends, family, and good food. Is your restaurant prepared for the sports-loving crowd?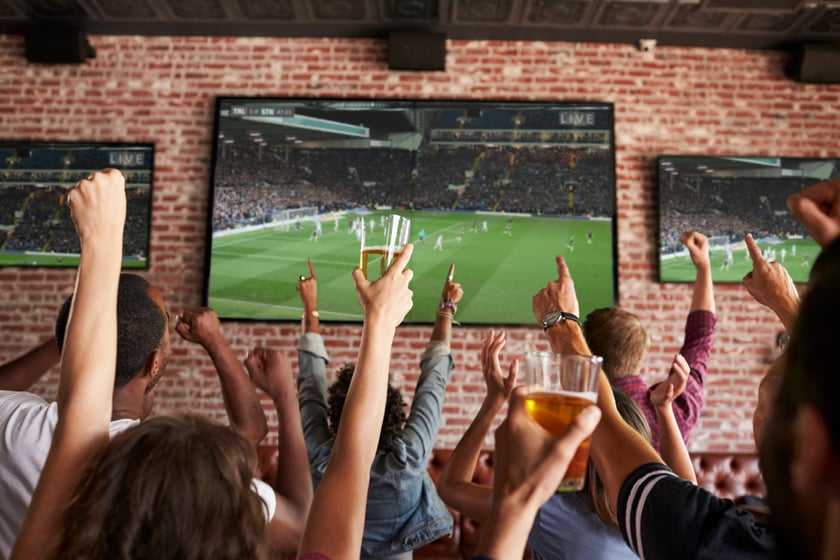 A lot goes into creating a restaurant that can adequately host watch parties for sporting events. Think about it; there are whole restaurants dedicated to broadcasting games to sports fans. However, your restaurant doesn't need to be all about sports to rake in money during big games. Whether the local team is playing or a big game at the national level, sporting events are an excellent opportunity to enhance your restaurant marketing efforts. Let me go over some of the ways your restaurant can prepare for sporting events.
Know Your Customers
Before you make the leap to showing sports games at your restaurant, you need to know your audience. Do your customers care about sports? If so, which ones? If not, can you gain new customers by showing sporting events? Would you lose your current clientele if you started showing sporting events? These questions are impossible to answer without data; you need to analyze your audience and plan from there. Encourage customers to take a survey to learn about their sports-watching habits to see if making this switch is suitable for your restaurant.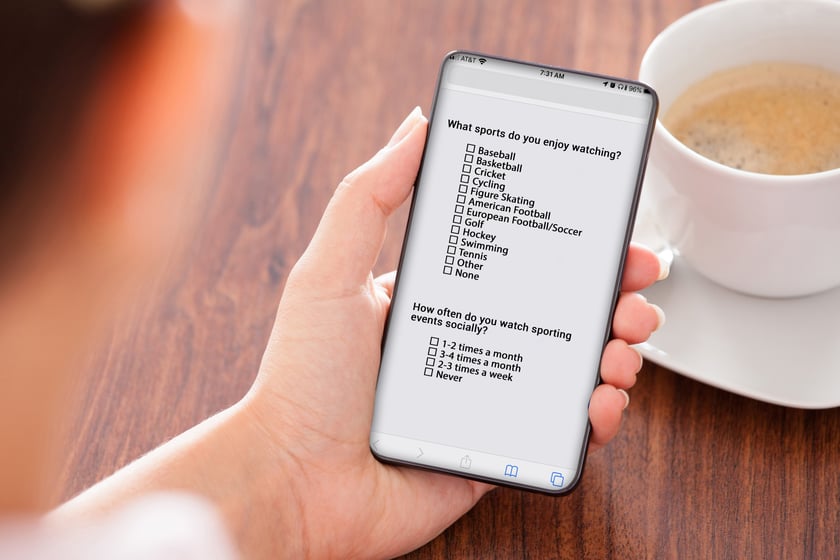 What you learn about your customers will help you create a strategy that works for your restaurant and your customers. Are your patron's big football fans? Make sure to show the games on Sunday. Are they into European soccer leagues? You might want to consider opening earlier to accommodate their early start times. Is showing sporting events not the right fit for your restaurant? That's okay; look into other ways to grow your restaurant. The key is to create a strategy that provides your customers with an enjoyable experience that simultaneously boosts revenue at your restaurant.
Why Should People Watch the Game at Your Restaurant?
Once you've decided that sporting events are a great strategy to help grow your restaurant and established your plan, it's time to give people a reason to watch the games at your restaurant. There are tons of restaurants and bars out there that show sports games; why should people choose your restaurant over others?
One way to draw customers to your restaurant is to promote game-day specials. While the game is going on, offer specials on food and drink. Sports fans, like the average person, enjoy a good deal. Discounts on food and beverages are an excellent incentive for customers to stop in, and the lowered rate could encourage customers to order more than they otherwise would.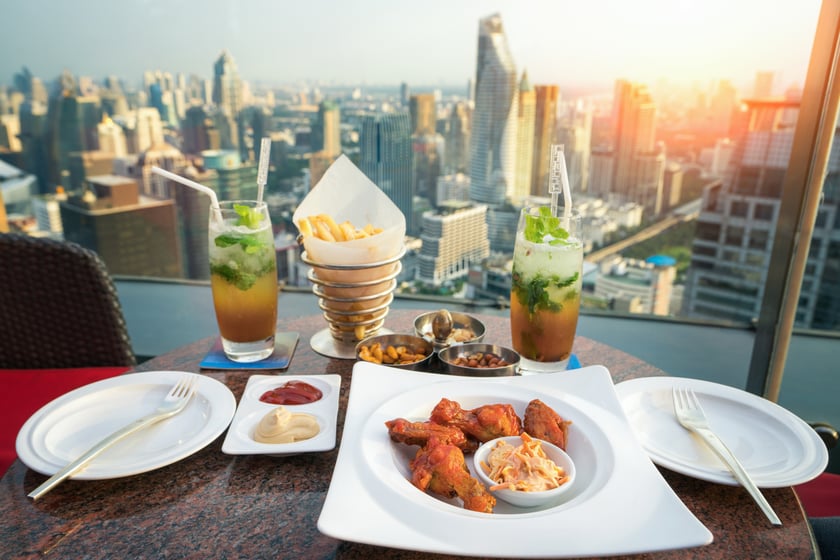 While discounted food is great, you can also get creative and offer exclusive food and drink options that are only available during the game. Exclusive offers give customers a sense of urgency to get to your restaurant since the food and drink is only available for a limited amount of time.
Beyond food and drink specials, simply providing a fun atmosphere to watch a game goes a long way toward attracting customers. Creating a fun environment is much easier said than done, but there are some things you can do to help create an excellent game-watching experience. One way is to get fans excited, but how can you do that?
Be knowledgeable about the local teams

Name your game-day food and drink specials after players

Have staff wear jerseys to show support for the hometown team

Going above and beyond with customer service

Celebrate goals, touchdowns, and more
Customers are there for a good time, and if you and your staff are having fun, customers will feel free to cut loose as well.
Promoting Your Restaurant as a Game-Day Destination
To draw a crowd to your restaurant for the big game, you'll need to spread the word about the game-day experience your restaurant provides. Tools like table tents, menus, and signage are must-haves for your restaurant marketing as they allow you to communicate with customers that your restaurant has specials on game-day. Social media is another restaurant marketing strategy that drives traffic to your restaurant. Be sure to take plenty of pictures during your first sporting event to share on social media. Photos capture the feeling of your event and can be a powerful way to help convince customers to check out the next one.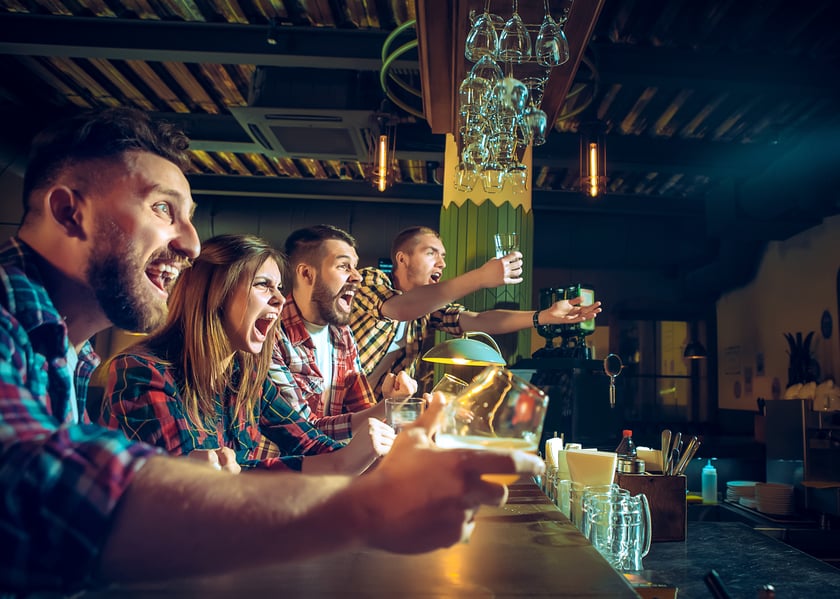 Another restaurant marketing strategy for promoting your restaurant is giving out promo cards for a free appetizer or drink at your restaurant on game-day. Promo cards give people a risk-free way to check out your restaurant. Once customers come and see how fun it is to watch the game at your restaurant, you can count on some of them to return. Promo cards are a great way to generate goodwill towards your restaurant, and customers may be more likely to recommend your restaurant as a game-day destination to friends and family.
---
Remember, sporting events are a huge opportunity to boost your restaurant marketing, helping you to acquire new business, drive sales, and increase revenue. While the potential is huge, creating the perfect game-day experience at your restaurant takes time. With these tips, practice, and patience, you'll be well on your way. If you need any restaurant marketing tools to boost your restaurant, please reach out to us; we're ready to help turn your restaurant into a game-day destination.