COVID-19 has been tough on all businesses, but one business that we want to highlight is water parks. In some places, water parks have been shut down for about a year, which is devastating. However, with the COVID-19 vaccine and a falling number of cases, there's more optimism that water parks will once again be providing family entertainment soon.
Whether your water park is open or planning on reopening, there are some marketing tools that can help boost your water park marketing strategy and set you up for a successful year. These impactful marketing tools for water parks can increase cash flow, boost revenue, facilitate growth, and more! Let's take a look at the marketing tools to consider for your water park.
Custom Gift Cards for Your Water Park
If your water park isn't using gift cards yet, what are you waiting for? Gift cards are the most profitable product your business can sell; they help introduce your business to new customers and increase revenue! They are a must-have product for any business, but they're also an excellent fit for water parks. Who wouldn't want a gift card for a day of wet thrills?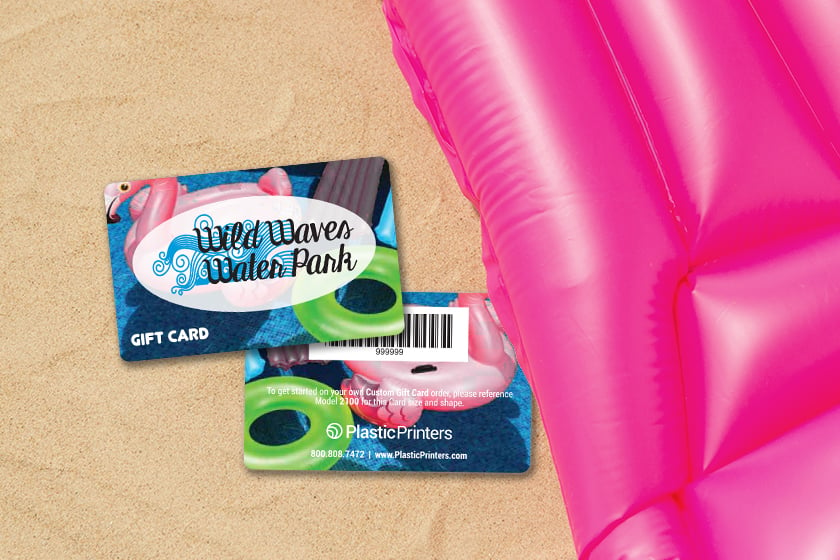 Gift cards aren't only for water parks that are open; if your water park is still shut down, gift cards can benefit your business as well. Throughout the COVID-19 pandemic, many community leaders, politicians, and media outlets have recommended that consumers purchase gift cards to their favorite local businesses, even if they are currently closed. These gift card purchases will help keep cash flowing into your water park during this difficult time. Customers are happy to support their favorite businesses, and the purchase will also give them something to look forward to.

Gift cards have many benefits to offer your water park, and if you embrace them, you'll understand why many speak so highly of these plastic cards. To maximize your gift card program, be sure to spread the word about your new cards and to place them in a prominent location at your business. Offering your gift cards online is another way to increase sales.
Water Park Season Pass
Many water parks rely on repeat customers for their main source of income. Encourage your customers to return to your park time and time again with seasonal passes. Seasonal passes differ between parks, but the basic idea is that with a pass, your customers can come to your water park as often as they like. Some parks also offer additional benefits for pass holders, such as early access to the water park, a discount on additional water park tickets, free valet, and more.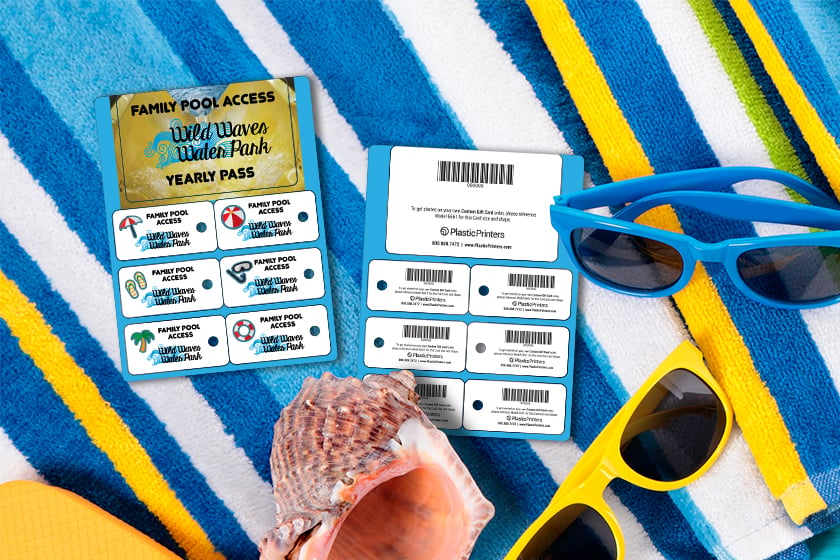 Seasonal passes are an attractive option for locals who plan on going to your water park multiple times per year. However, there's a lot of things to consider for your water park, like the benefits you'll offer, or if there are any blackout days where pass holders can't use their passes to get in; that sort of stuff.
Price is also a big factor. Many water parks offer a tiered pass system, with each tier offering pass holders different benefits. A tiered system helps make your seasonal pass program more accessible to customers, but it can also add some confusion. However, your seasonal pass program can be straightforward with the proper communication and entice customers to come back and spend money at your water park more frequently.
Custom Menus for Your Water Park
As you know, concessions are one of the best ways for entertainment businesses such as water parks to make money. With that in mind, one way to increase revenue at your concession stands and restaurants in your water park is with eye-catching menus and signage.
Menus can profoundly impact the success of the restaurants and concession stands at your water park; some even say that a menu can make or break a business. So make sure that your menu makes and not breaks by getting customized menus that meet your customer's needs.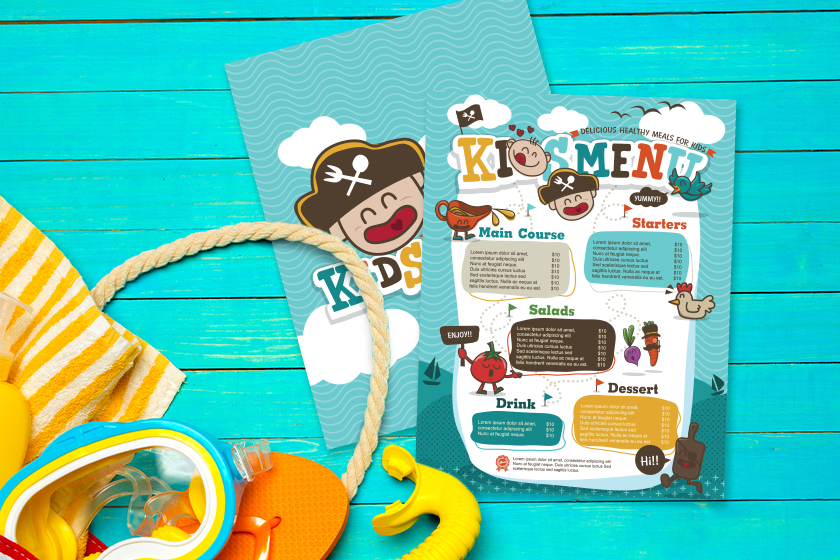 We have a world of options available for you to choose from. Want to have menus at each cabana for delivery service? We can provide you with durable plastic menus in every shape and size. Or tri-fold disposable menus that can be tossed at the end of each day. Maybe you want a sticker or table tent with a QR code that leads to your menu; we can do that too. The options are endless! Let us know what you need your menus or menu signage for, and we can help create the perfect option to fit your needs.
---
Hopefully, with these marketing tools' help, you can boost your water park marketing strategy and look forward to a successful year. If you need any marketing tools for your water park like water park gift cards, season passes, menus, and more, the experts at Plastic Printers have you covered! We deliver quality, consistent tools that will have a significant impact on your water park. If you need any help, please reach out to us; we're ready to bring your vision to life.