There are plenty of different rules and regulations that revolve around the re-opening of businesses during the pandemic. Businesses have opened and closed repeatedly, and the information regarding the re-opening guidelines can be confusing and sometimes hard to find. That's where we come in! This blog will help explain the rules and guidelines of re-opening for Pennsylvania businesses and give you links for the most up-to-date information. At the time of writing, all the following guidelines are still in place.
General Regulations
Beyond simply the scope of re-opening businesses for commercial purposes, there are plenty of guidelines in place for the public, general safety regulations to protect everyone once they leave their homes. Face coverings and social distancing are required in all public places as soon as you leave your home. These regulations also include all businesses in each industry. Teleworking is required as well, unless it is impossible based on the nature of your business.

While testing is not required by law for those returning to work, it is up to the business whether or not to make testing mandatory. If your business requires COVID testing, you must pay for the costs of the exam. Additionally, there is signage that is required to be posted to keep workers and customers informed. These COVID-19 Safety Procedures for Businesses signs must be posted near all public entrances as well as worker common areas.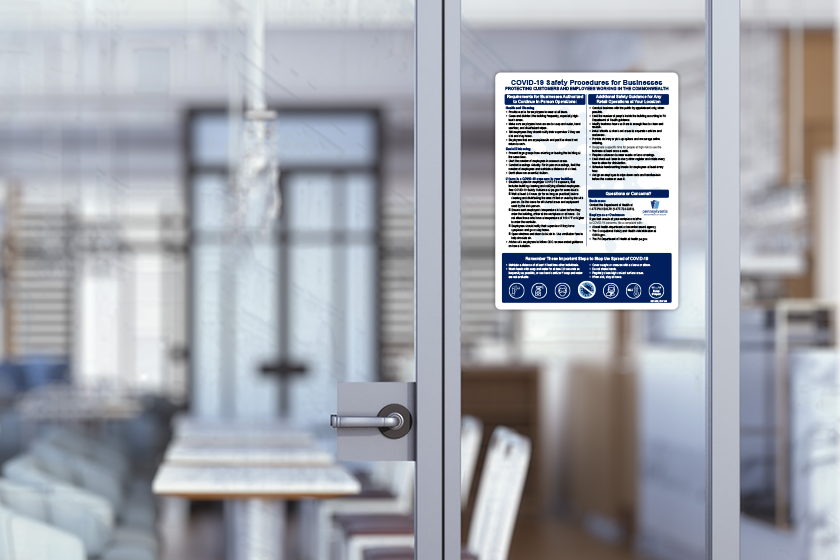 Guidance By Industry
In Pennsylvania, all businesses are allowed to re-open. Each in-person business can re-open to 75% listed capacity, with a few exceptions listed below. As stated above, teleworking is required where it is possible. As of writing, the following industry-related guidelines are in effect. For the latest information on COVID restrictions per industry, click here.
Restaurants & Bars
Restaurants are allowed to re-open indoor dining, up to 25% occupancy without self-certification. The self-certification program involves proving and reassuring that your restaurant or bar is following the proper and appropriate safety guidelines. If you are self-certified, your restaurant or bar is then allowed to open indoor dining to up to 50% capacity. For more information on the self-certification process, click here.
Personal Care Services (Barbershops, Tattoo Parlors, Spas, etc.)
Personal Care Services are allowed to re-open to 50% listed capacity, but there is an exception: customers are only allowed to enter by appointment. These regulations apply to spas, barbershops, hair and nail salons, saunas, tattoo parlors, massage therapists, and other personal care service businesses.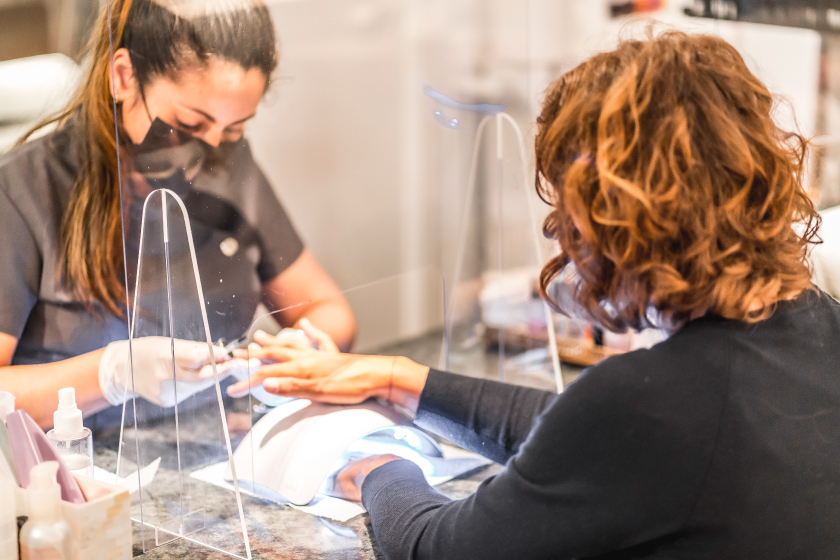 Indoor Recreation (Health & Fitness)
Indoor recreational businesses are allowed to re-open to 50% as well. However, appointments are recommended for each one, and fitness locations are directed to prioritize outdoor events. The list of businesses that fit in the indoor recreation category includes gyms, indoor malls, bowling, arcades, indoor sports, go-kart, pool halls, and similar facilities.
Entertainment
Entertainment venues, including casinos, theaters, zoos, museums, historical sites, amusement parks, and other entertainment venues, may re-open to 50% capacity. Any events within these venues, such as individual performances, screenings, shows, showtimes, lectures, etc., must abide by the Department of Health's occupancy guidelines, which calculates the allowable indoor capacity in relation to the state's safety guidelines.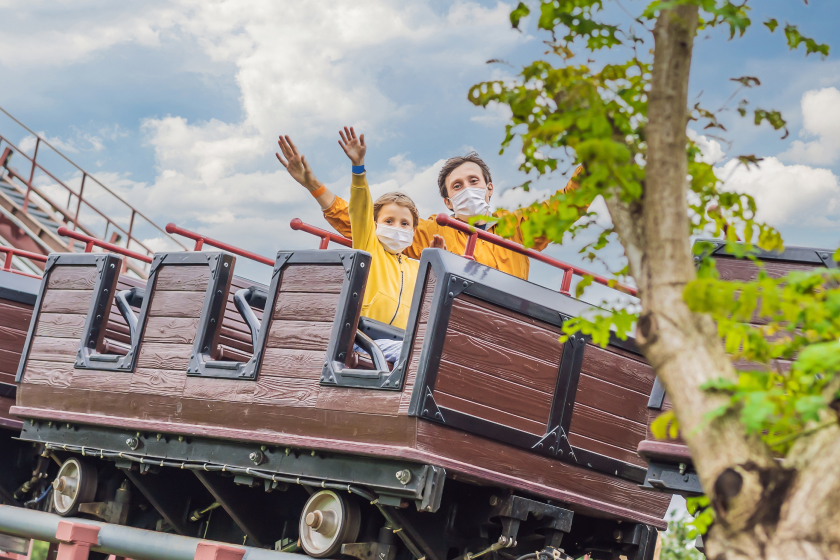 Events
Indoor and outdoor events are open in Pennsylvania with certain restrictions. Maximum occupancy for indoor events is capped at 15%, while outdoor events may be held at up to 20% capacity. However, these rules only apply if those in attendance are able to maintain a six-foot distance from one another.
---
Now that you know the updated requirements for Pennsylvania businesses, it's time to take steps to help keep a safe environment. We can help! During the pandemic, we began creating PPE and safety tools to assist our customers.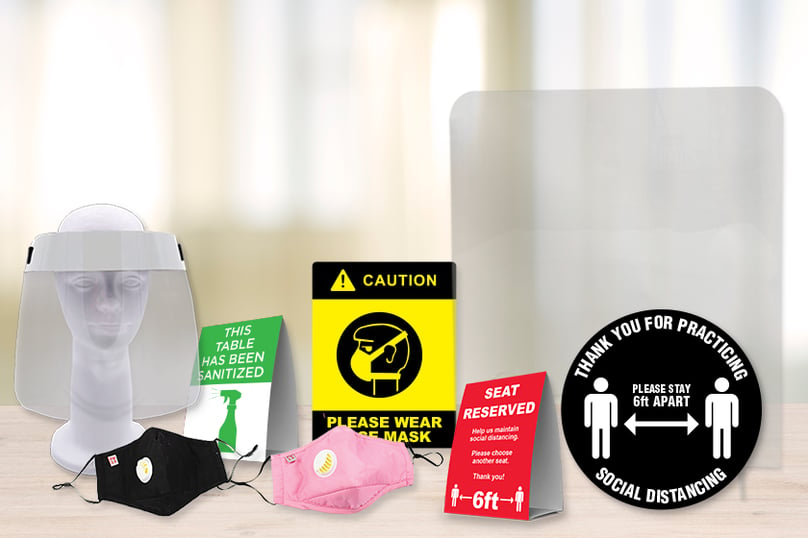 Whether you need face shields, contactless payment solutions, social distancing signage, or more, we have you covered. Click here to browse our selection of PPE and safety supplies. We want to help keep your business safe! Please reach out to us; we're ready to help.