It can be tough running a restaurant! From buying ingredients to managing a full staff, restaurant owners have a ton on their plate. The average restaurateur works long hours and faces an abundance of stress. One of departments that can cause some anxiety is marketing. You want customers to eat at your restaurant because without customers it can be hard to stay open. But how can you consistently get customers in your door?
If you're looking for strategies that will keep your restaurant thriving, you've come to the right place. Let's take a look at ten strategies you can incorporate at your food service business.
1. Showcase your Cuisine
One of my favorite things about restaurants is the variety. From the cuisine to the atmosphere; every place has its own spin on the food service experience. And for a restaurant, being one-of-a-kind is a huge asset! Your experience is what separates you from all the other food service businesses. Being unique makes your steakhouse, cafe, or pizzeria memorable! And it gives customers a reason to stop in for a bite.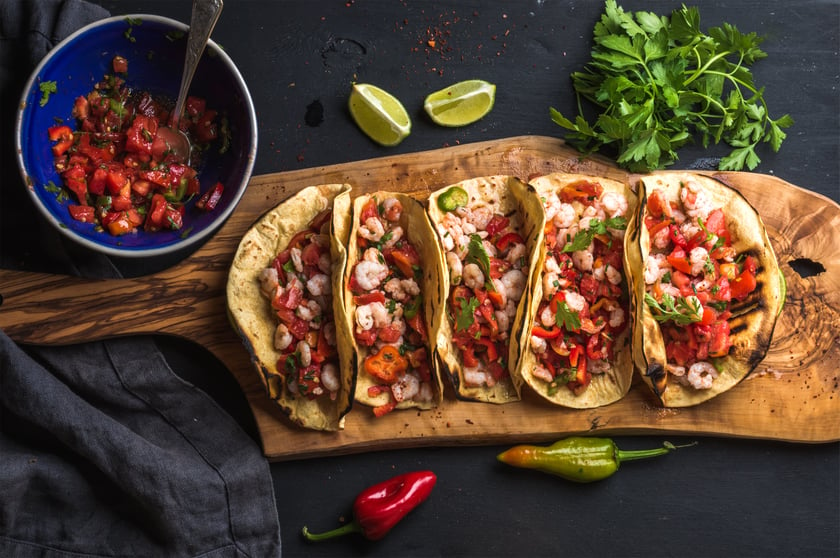 Take time to showcase your style of cooking in your marketing efforts. Displaying your cuisine helps inform customers about your business, food, and experience. By promoting this information, it allows you to attract specific types of customers resulting in a more targeted marketing plan.
2. Use Restaurant Marketing Tools
To get people to stop into your restaurant, they need to know it exists. How can you spread the word about your cafe or steakhouse? With restaurant marketing tools like restaurant gift cards, loyalty cards, coasters, and restaurant menus. These custom printed marketing tools help you get customers in your door and elevate their experience while they are there.
Restaurant menus are essential to the food service experience. After all, without restaurant menus, how are your guests going to know what to order? Besides acting as a guide for your hungry customers, they can also help you promote specialty items, rewards programs, or events. Don't forget to pair your restaurant menu with a highly-visible promotional tool! Coasters are not just for protecting your table. They offer you an opportunity to reinforce your message and build brand recognition.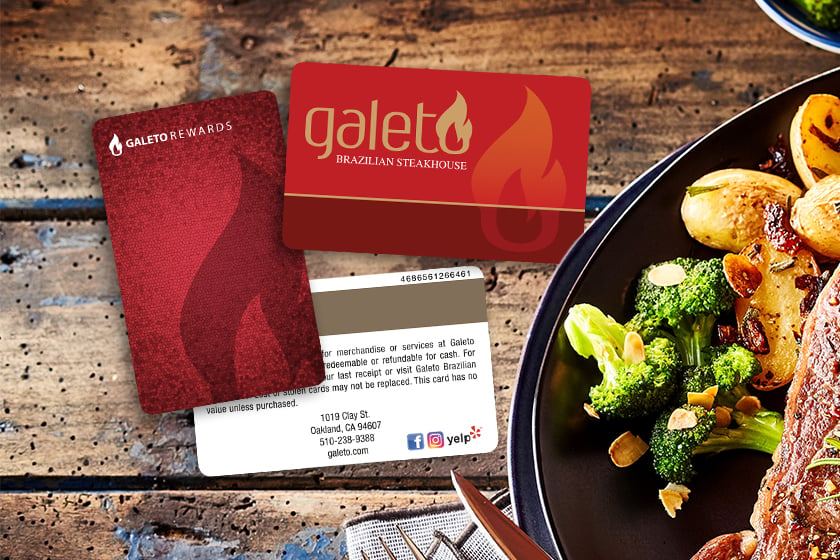 Speaking of essential, restaurant gift cards and loyalty cards are another marketing tool that every restaurant should offer. Use your restaurant gift cards as an incentive to get customers to try your cuisine for the first time. Let's face it; nothing beats a free meal! On the other hand, your loyalty program gives your customers a reason to choose you over competitors. By rewarding them for dining with your business, you help build a lifelong relationship and make visiting your restaurant a fun experience.
These are a few of the restaurant marketing tools out there for restaurants. They offer different benefits, but together they can create a cohesive marketing effort.
3. Create a Restaurant Website
The internet is a powerful tool when it comes to connecting with your customers. Every day, people discover new coffee shops and steakhouses through the internet. There are several ways people can find your business online. Let's start with a restaurant website. Building a restaurant website will provide your customers with tons of information. It also helps attract new customers and improves your visibility on search engines.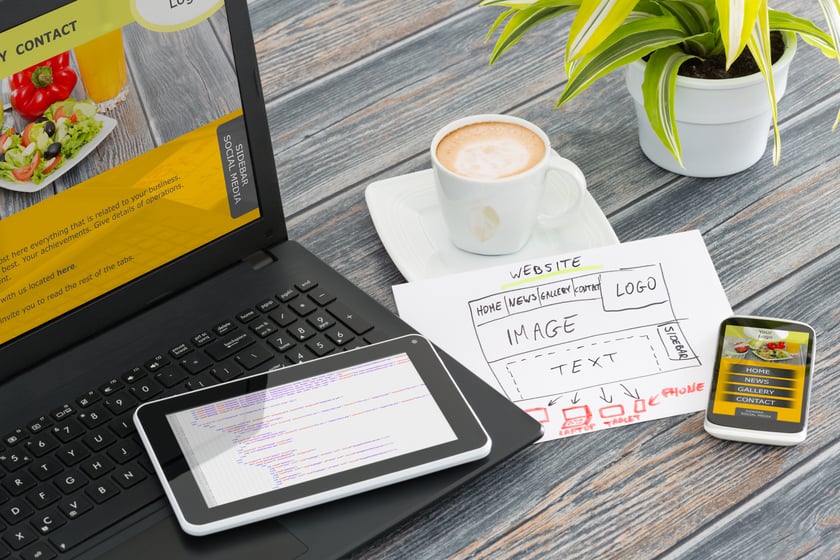 Think of your restaurant website as a place to store information about your business — things like your location, hours, restaurant menus, events, and specials. Websites are an easy way to check out the restaurant before you try it for the first time. I can't tell you how many times I've looked up restaurant menus online, or searched for happy hour specials.
In addition to using your restaurant website as an information hub, you should also use it for promotional purposes. After all, your website is another marketing tool for your business. Show your potential customers why they should dine with you. Make them excited to try your cuisine!
4. Plan Your Local Restaurant Advertising
You have so many choices when it comes to restaurant advertising that it can be hard to decide what platforms to advertise on. When your thinking of where to advertise, remember that most people want to eat near their home. On average, the farthest people will travel to a restaurant is 17 minutes. Knowing that location is an important factor, advertising in your area can help entice customers to eat at your business. Whether you choose to distribute coupons, use geo-targeting advertisements, or send out mailers; it's important to direct some of your marketing efforts to customers within the area.
5. Host Restaurant Events
Restaurants are more than just a place to eat; they are a place for loved ones to socialize over a delicious meal. Many restaurants host events that key in on bringing people together. Things like trivia nights, social hours, bingo, or even live music. If you give your customers a reason to come and gather for a night of fun, it's a great enticement to get them in your doors.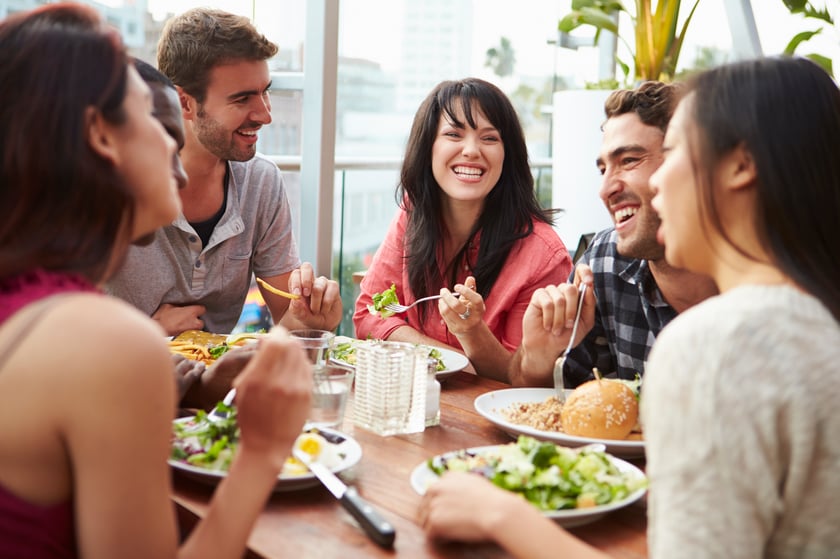 Even if you're not hosting restaurant events like the ones mentioned above, you can still embrace the idea of your eatery as a gathering place. Private party rooms can be used to host wedding parties or corporate gatherings. These type of restaurant events help drive business and expose your eatery to new people.
6. Get Set Up on a Online Directory
As previously mentioned, most people look up businesses through the internet. That's why it is so important to get your restaurant online! One of the ways people can find businesses are with online directories. You are probably the most familiar with Yelp or TripAdvisor. I know I have used them to look up coffee shops in the area or check out a steakhouse's reviews.
Getting your company listed on online directories can affect your business. By optimizing your profile, you can put your company in front of more people. Plus, most sites give customers the option to review the business. Regardless of what your review says, your customers will shed light on areas in your business — helping you to fix problems and focus on bettering your restaurant.
7. Restaurant Social Media Marketing
Social media isn't just for looking at your cousin's baby pictures or sharing funny cat videos. It's also a form of marketing. Social media platforms are a link for businesses and their customers to communicate. Why is it important to communicate with your customers through social media? It helps create a personal relationship between your company and your customers.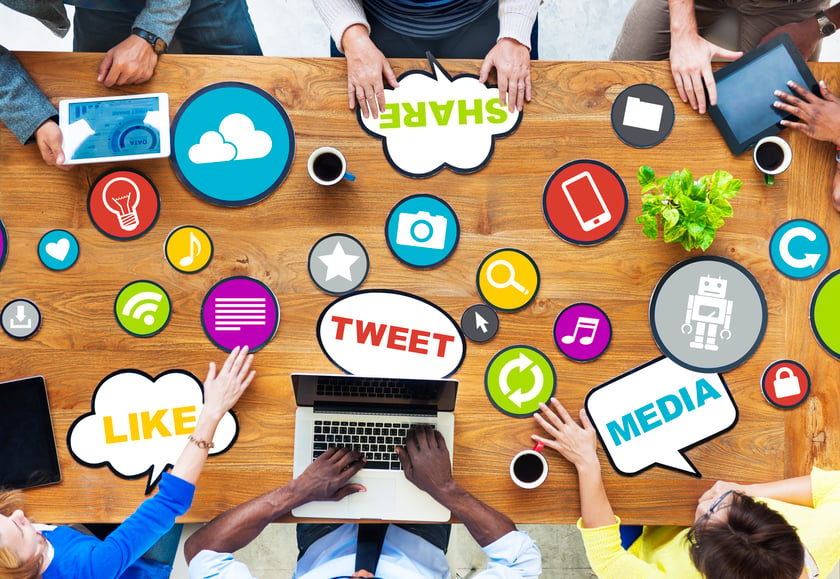 Your restaurant social media marketing helps keep you in your customer's mind. And makes your customers feel connected with your business. Plus, this is a platform that they use almost every single day, so it's a very effective way to communicate with them. Each social media platform is different, so play around with your content to see what works for you.
8. Use Restaurant Discounts, Specials, & Coupons
Restaurant Discount Card
Price can be a significant factor when it comes to deciding where to eat. If I am looking for a quick meal, I don't want to spend an arm and a leg for it. Keep your customers engaged with competitive pricing or restaurant discounts. Some restaurants use a restaurant discount card as a fun way to attract first time buyers, upsell customers, or reward loyal customers. Plus, having a physical card acts as a reminder of your business and the savings they can take advantage of.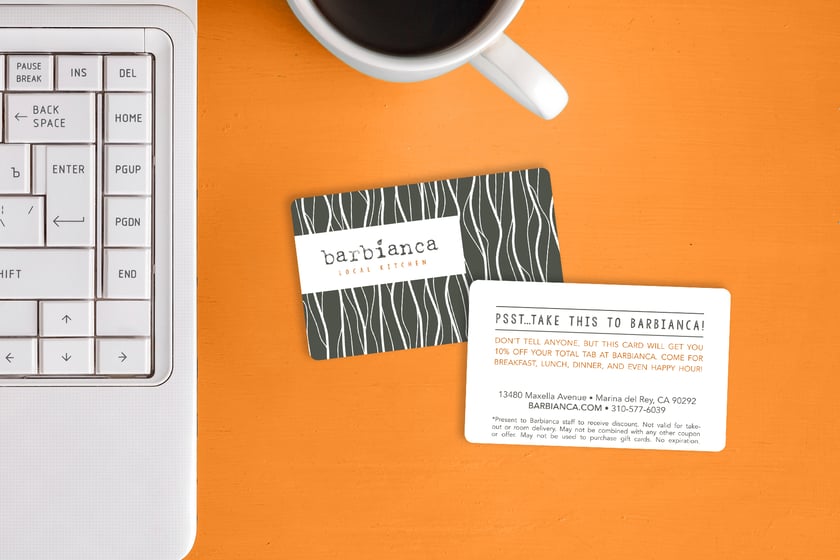 Happy Hour
Another popular type of restaurant discount that many businesses use is happy hour. Most happy hour specials run during slow hours to ensure there always is a steady flow of customers. Usually, they have a specific happy hour menu you have to order off of to get the specific deals. No matter what kind of restaurant discounts you offer, running promotions is a great way to see an increase in customers.
9. Offer Food Delivery Services
Pizza delivery is the largest type of food delivery there is, but times are changing. Now, several restaurants or companies are willing to deliver food to your customers. If it's not in your budget to add a food delivery department to your company, there are other options. From Uber Eats to Grub Hub, food delivery services are rapidly growing. Partnering with one of these companies could help you reach customers more often.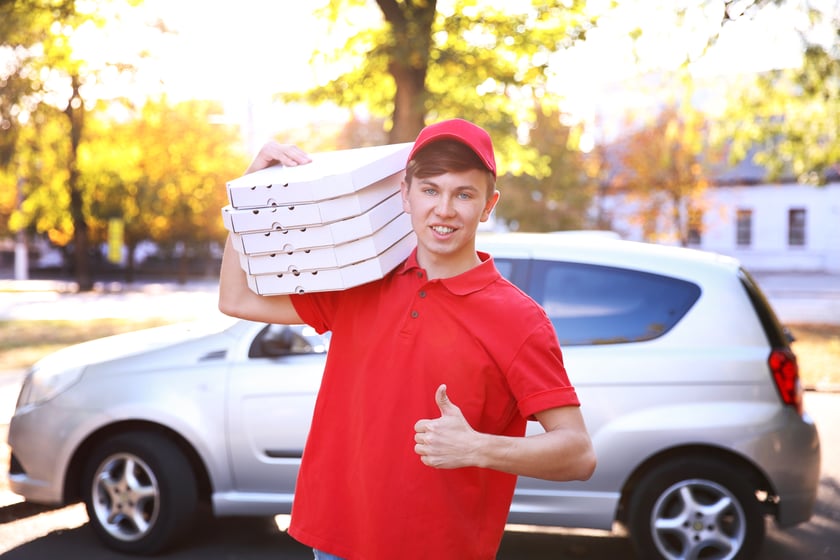 Think about it! If you could reach customers who weren't going to come to your pizzeria, wouldn't you? By partnering with food delivery companies, you help people find your delicious food. And give your existing customers the option to eat more of it.
10. Connect to Customers through E-Mail Marketing
Keep your customers up to date with e-mail marketing! E-mail marketing is another tool for you to use to communicate with your customers. With e-mail marketing, you can promote restaurant discounts, loyalty programs, or events. Giving your customers an incentive to come back and spend their money with you.
---
There you have it, ten strategies to help simplify your restaurant marketing. Just remember, if you need printed restaurant marketing tools, give us a call! We can help you plan how to implement restaurant marketing tools into your business today!