Think of all of the products and services you use today that didn't exist just a decade ago. In the past ten years, we've seen the rise of Uber, the invention of the iPad, and the origination of personal assistants like Alexa. With rapid innovation occurring, it's fair to question if certain products and services are antiquated and should be left in the past. One product that has been called into question is business cards, a product with centuries of history.
Are business cards still relevant in 2021? After all, we have so many different ways of exchanging information now than even just 20 years ago. However, we still state that business cards are as relevant in 2021 as they've been in the past. Let me explain why business cards are still important.
Business Cards Are The Perfect Leave Behind
Imagine you just had a meeting with a prospective new client, and it went really well. However, you opted not to leave them with a business card. While the meeting may have gone great, and you might have exchanged contact information, it's possible that the meeting will quickly leave your potential client's mind. With our busy lives and crowded inboxes, things get lost or forgotten easily.
However, if you had given them a business card, that client might be more likely to remember to connect with you further. Giving clients something tangible to remember you by has value, and a business card is a perfect leave behind to keep them thinking of you and provide a secure foundation for future business. Further, it ensures that they will always have your contact information at the ready.
Business Cards Double As Marketing Tools
Marketing your business isn't easy and can be quite expensive. However, your business cards are an excellent marketing piece for a great price. While you might just see business cards as a way to make a good first impression or to provide contact information, they can be so much more. Business card designs have come a long way. Gone are the days of flimsy paper cards that all look the same. Now, you have more business card design options than ever before.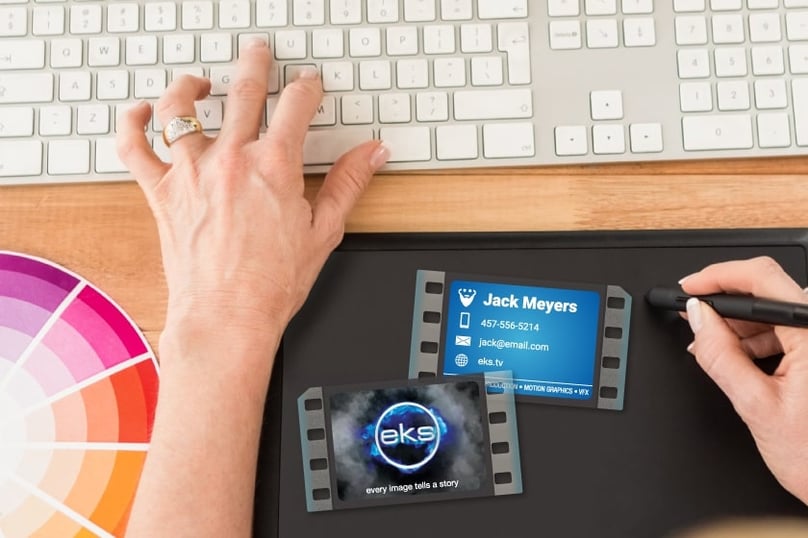 Think of your business card as another way to market your business; when you think of them that way, the value proposition seems even better than before. When it comes to using your business cards as a marketing tool, the design is an important quality. A good business card design will convey all of the important information your clients need to know, be eye-catching, and highlight your brand.
Plus, we have seen many companies get super creative and customize their business cards to double as appointment cards, promo cards, discount cards, and more. The sky is the limit with business cards, and we are always here to help brainstorm with you ways to bring your business card to the next level.
Business Cards Can Give You a Professional Image
Do you know the saying don't judge a book by its cover? While it's a nice sentiment, unfortunately, many don't take it to heart. In business, sometimes appearances matter. There's a reason many salespeople dress professionally or real estate agents often drive a nice car; appearing successful and professional can help you build trust with clients. Business cards are another way to show customers that you are a business professional and that they can trust you with their business.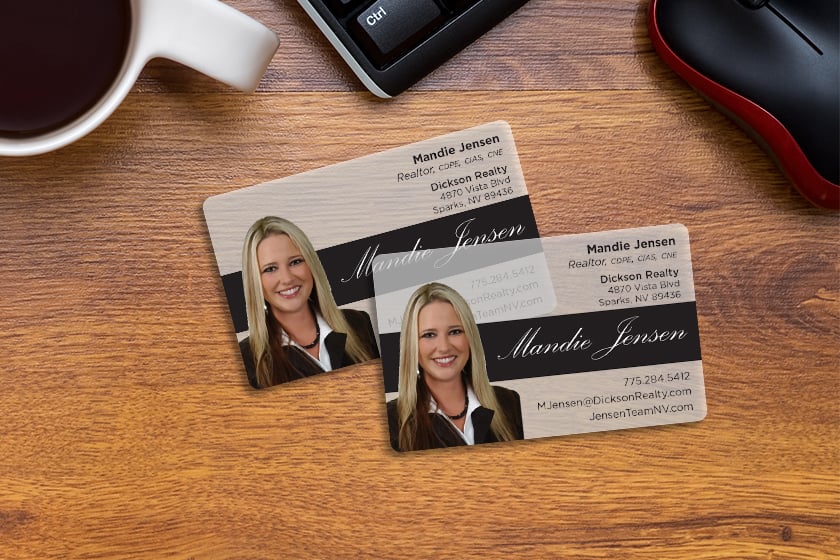 That same philosophy applies to business cards. A study found that 72% of people judge a company by the quality of its business cards. Think of your business card as a reflection of your business—a way to show off your company and build trust with your clients. With the right design and construction, you can create a first impression that your clientele will not forget. One that shows that you are going to go above and beyond to take care of their needs.
Business Card Innovation
As expressed earlier, we're in a time of mass innovation, and we've also seen innovation in the business card space. At Plastic Printers, we print business cards on plastic, which gives you more design options like custom shapes, clear cards, metallic elements, embossing, and more. Today's business cards can be as unique as your business, helping you stand out from your competition.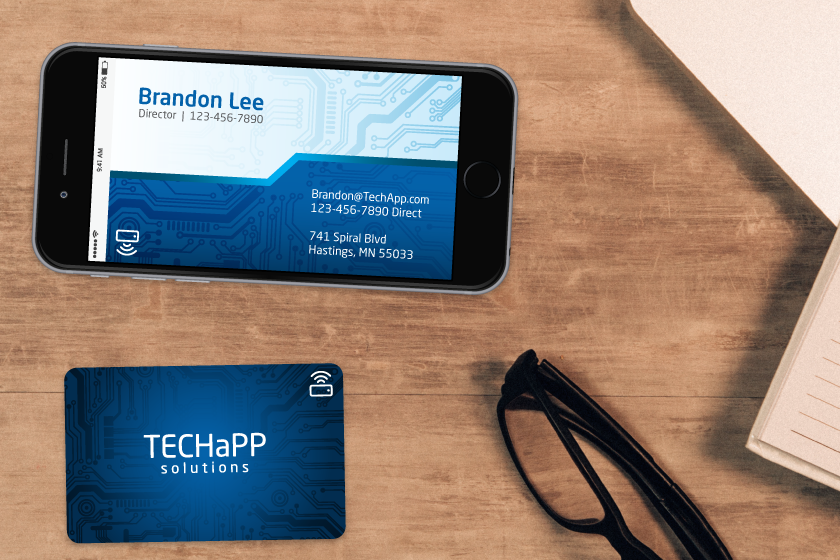 However, business card innovation doesn't stop there. The latest business card innovation features near-field communication (NFC) technology. With NFC business cards, you can transfer important information straight to your client's smartphones with a quick tap. Whether you want to transmit your contact information, social networks, website, or even directions to your business, you can do it all with NFC business cards.
The business cards of today are much more advanced and relevant to today's consumers. In fact, by taking advantage of the latest advancements in business cards, you can impress your customers, set your business apart, and get your information to customers in the way that suits them best.
---
While many products are losing relevance, business cards are still going strong. If you want innovative business cards that can help set your business apart, Plastic Printers has you covered. If you have a question about how business cards can help your business, or if you're ready to get started on your own custom business cards, please reach out to us; we're always happy to help!