Innovation was a term coined to describe a new thing or a change made to an existing item. This term has propelled our world forward and changed the way we complete everyday tasks. It has helped propel businesses like Apple, Amazon, and Nike into the giants that they are today. These are companies that are continually re-evaluating their marketing efforts to ensure they are pushing boundaries. So when it's time for you to help make your business stand out, what can you do?

There are probably many things you could do to change your business in an attempt to attract attention and push your business forward. However, making gigantic adjustments takes time and should be researched before being implemented. So let's start a little smaller and think about how you introduce people to your business. Every day, people are bombarded with paper business cards that look and feel alike. That's a problem for businesses because, amidst a sea of business cards that are all pretty much the same, it can be hard to make an impactful impression that wins you business.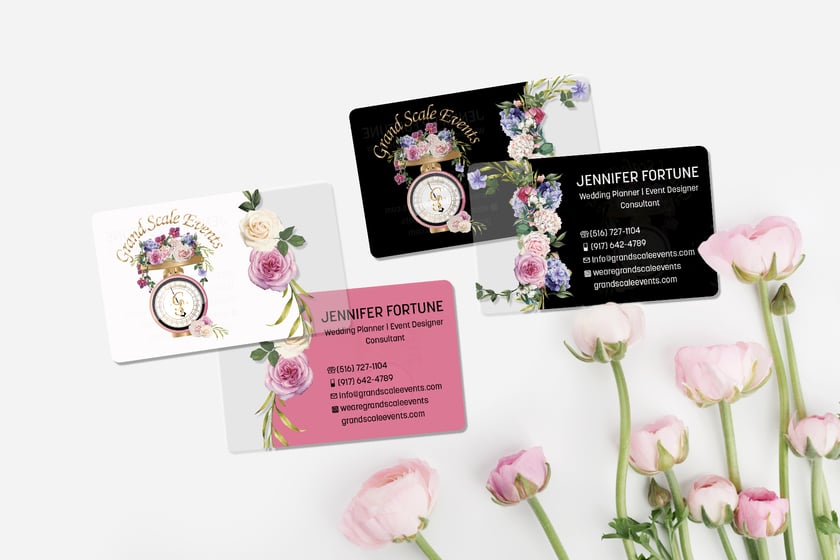 Thankfully, there is an alternative out there that can set your company apart and show your potential clients the innovation that your business has to offer. That alternative is plastic business cards. These cards are memorable, customizable, and incredibly different than the average paper card that gets handed out thousands of times every day. You're probably wondering what makes plastic business cards so great compared to the standard paper business card. Don't worry, I'll explain. Let's dive into the benefits of plastic business cards.
Plastic Business Cards are Innovative
Remember when the Nintendo Wii was so popular that for months retailers didn't have enough in stock to meet customer's demands? The Wii was a success not because of incredible games or amazing graphics, but because the motion controller was so different from the standard video game controller. It captured the attention of consumers, and everyone wanted to try it. This concept is the same with business cards; your card should capture the attention of your audience, making them excited to try out your product or services.
Let's get to the question you all have been wondering, why are plastic business cards so great? And how do they capture my customer's attention? With a plastic card, you open a whole new world of possibilities for your business card. You can incorporate custom designs, unique shapes, colors, and other special features to customize your card to your exact specifications. Instead of a plain white paper card, your handing your customers an experience. These innovative cards allow you to get your creative juices flowing to create a card that truly represents your brand and leaves a lasting impression.
The Special Features of Plastic Business Cards
When you buy a phone do you get a basic flip phone that's designed just for making calls or do you get a smartphone with all of the bells and whistles? Most people opt for the latter. And if you like special features, you will love plastic business cards. As I touched on earlier, plastic business cards allow you to use incredible features. These are features that other materials don't offer, and can spice up your plastic card to ensure everyone's attention is drawn to it.
So what kinds of features can you have on a plastic card? I mentioned some of them above, but let's get into a little more detail. Our most popular features include custom shapes, clear and frosted elements, metallic solutions, embossing, foil stamping, platinum finishes, QR codes, barcodes, magnetic strips, and a writable finish. Whew, that's a long list, and it's not even all of them. You are probably wondering what all of these features look like on a plastic card. No need to worry, our inspiration gallery is full of examples of different ways you can use each of these features.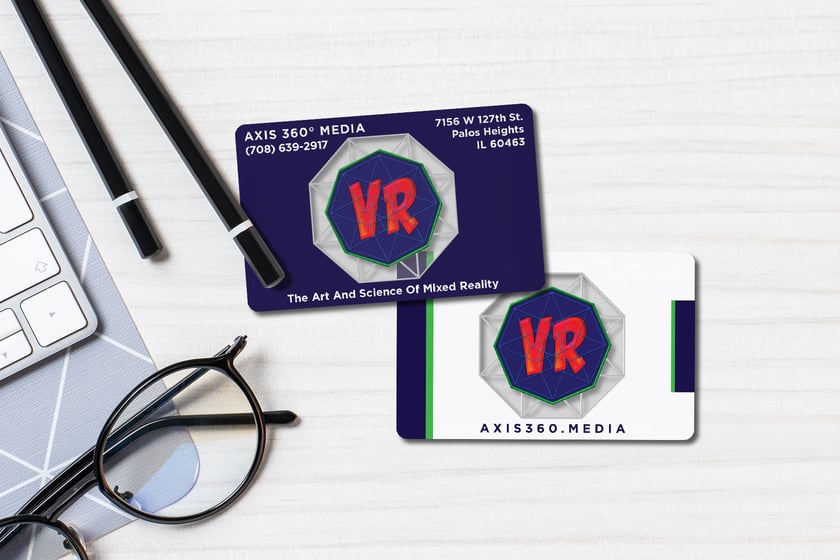 Axis 360° Media uses one of our most sought-after features to draw their customer's attention to their logo and make them search for more information. Whether you opt for a fully transparent card or a frosted finish, clear business cards can help elevate your card to convey the quality and expertise of your company. Another option is using a custom shape. This unique feature allows you to print your plastic card on any shape you want, giving your plastic card that WOW factor. How can you not notice a business card in the shape of a pineapple or a truck? Custom shaped business cards are truly unique and will help customers remember you and your conversation.
By adding special features to your business cards, people are going to want to hang onto them and show them off to friends and family. How awesome is that, they are helping you advertise your business! With all of the customization options, your plastic business cards will have the exact look you want, reflect the quality of your business, and leave the competition in the dust.
Plastic is Premium
In the business world, appearance is important. Most real estate agents don't pull up to a house in an old beat up car; they come in a nicer, more luxurious car. It may seem silly, but customers are quick to judge based on small things that seem unrelated to your business. So when you hand out your business cards, you want your cards to have a premium look and feel. 90% of consumers say that the quality of printed materials is an indication of the quality of service that the business provides. In other words, consumers judge your business based on the quality of your business cards, which is why it's crucial to put your best foot forward.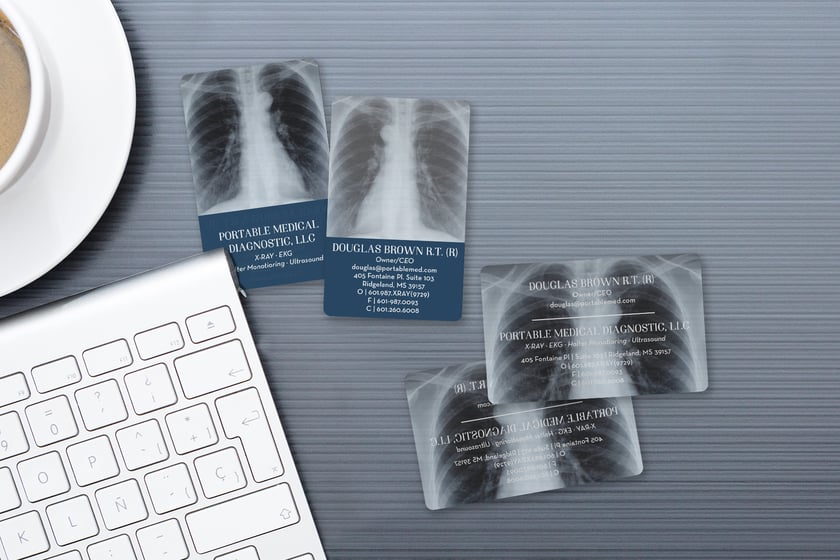 When we're speaking in business card terms, plastic business cards are the luxury car; sleek, modern, durable, and designed to impress. Paper cards can be flimsy and easy to damage, but plastic cards express an incredible sense of premium quality and creativity. They show your customers that you are invested in them and their experience with your company.

Overall, plastic business cards help exude the characteristics your business needs to provide a secure foundation for future business. So if you need to stand out from the competition and show off the excellence your business has to offer, plastic business cards are perfect for you. The experts at Plastic Printers are waiting to craft amazing plastic business cards for you. Give us a call today; we are happy to answer any questions and set you up with a free consultation.