At your medical facility, caring for your patients is your number one priority. While treatment is crucial, patient education and teaching patients about their health is another part of the job. Educating patients is critical because it helps them understand their condition and steps they can take to improve their health.
While one-on-one conversations between medical professionals and patients are an effective way for patient education to be delivered, time constraints can make it challenging to convey all of the essential information. It can also be hard for patients to retain all of that information. Fortunately, some educational tools can help your medical facility deliver information to patients in a visually appealing way. Here are some educational tools that can help and strategies for getting the most out of them.
Hospital Signs
Certain things are imperative for everyone who walks into your medical facility to know, like proper social distancing etiquette or systems of a virus. When you need to communicate with a large number of people, signage is your go-to tool. With custom signs, you can help communicate general knowledge with your patients and visitors without taking up your valuable time.
It helps to place your custom signs in prominent spots around your medical facility, such as in the lobby, waiting room, or hallways. You will know what is best for your facility, the only thing that we recommend is that you put it in a highly visible area so that the people you want to see it will see it.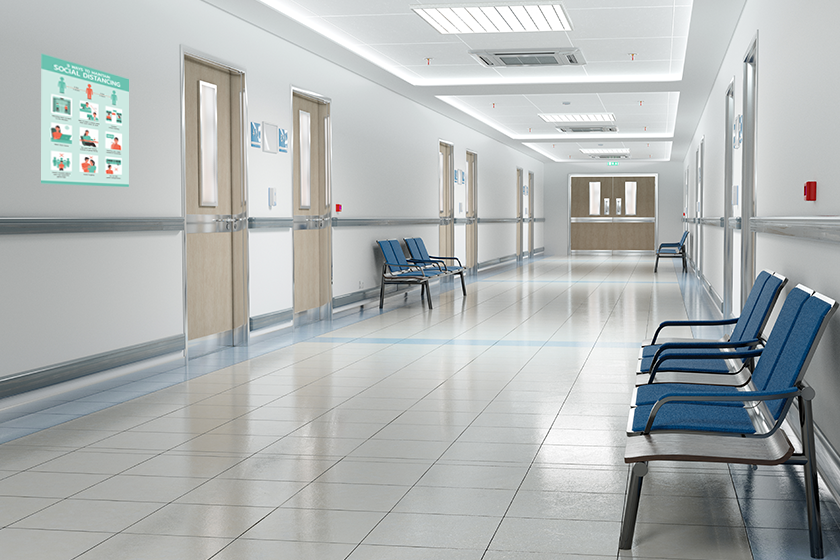 When designing your hospital sign, consider using a large font, or utilizing bold text to help make your content pop. It would also help if your text contrasted with the background of the sign, so the content is easy to read.
Overall, signs are a great educational tool for helping reach a large number of people. They can be used for various reasons like proper hygiene techniques, directional instructions, disease or virus explanations, and so much more.
Medical Brochures
While signage is excellent for communicating general information, it may not be the best choice when educating patients on their specific ailments. That's where brochures come in. With medical brochures, you can explain facts or procedures on particular types of illnesses, diseases, or health concepts in more detail to help patients understand.
Brochures are the ultimate educational tool for a couple of reasons. First, they're small in size due to their foldable nature, but they offer plenty of room for text and images. This allows you to segment and breakdown the information to help your patients understand and be as thorough as needed. Second, brochures are designed to be given out to patients. Even if a medical professional sat down and educated a patient, the patient's chances of remembering all of that information are slim. Medical brochures are a great companion piece because they reinforce the knowledge that your medical professionals articulated and go home with your patient.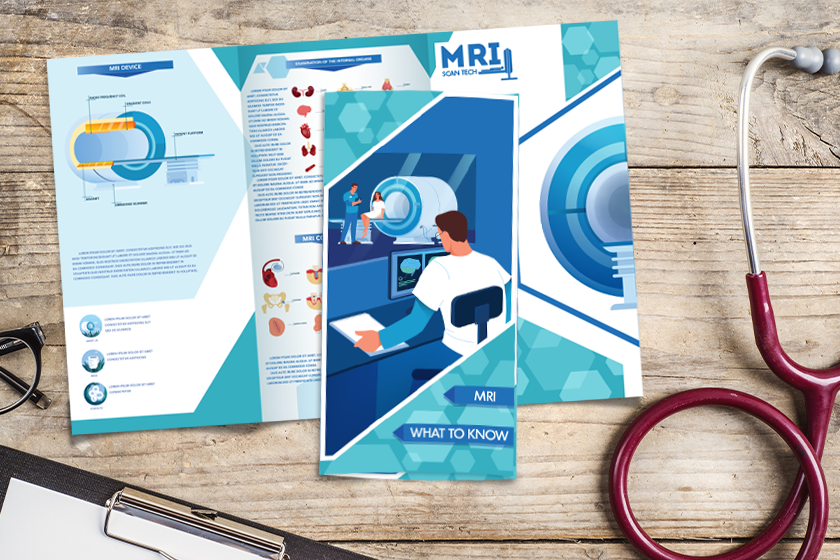 New to creating medical brochures? Here are a couple of design tips. First, include your logo and the contact information for your facility. Your contact information and logo can help point people back to your medical facility and help them remember what medical facility they got the information from. Second, use a balanced mixture of content and imagery. Everyone learns differently, so including both of them will help various people understand the concept.
Informational Cards
Are you looking for an alternative to brochures? Informational cards are here for you. Informational cards are a hybrid between signage and brochures, they can go with your patients like a brochure, but they only have two sides like a sign. One of the benefits of informational cards is that they can be wallet-sized, so they easily fit in your patient's wallet so they can carry it with them at all times.
On the other hand, informational cards have less space for information than a brochure. That means you need to be selective about the content you choose to put on your informational cards. However, it is still important to include your logo and contact information to help boost your brand and help patients know where to go for more information.
---
Educating patients at your medical facility is important. With the help of hospital signage, medical brochures, and informational cards, you can educate your patients more effectively than ever before. Have questions on how these educational tools can help your medical facility? Give us a call; we're ready to help!
Also, we just wanted to let you know that we recently have begun to offer PPE and Safety Supplies, so if your medical facility is in need, please let us know!