If you look into the average consumer's wallet, you're likely to find a membership card. In fact, on average, people belong to 14.8 membership programs! The popularity of membership programs has allowed businesses to see that they come with a myriad of benefits, including an increase in customer loyalty, more revenue, and an influx of growth.
Do you want your business to experience the benefits of membership cards? It isn't hard to get your program up and running. Let me guide you through everything you need to know about membership cards and why they are important for your business.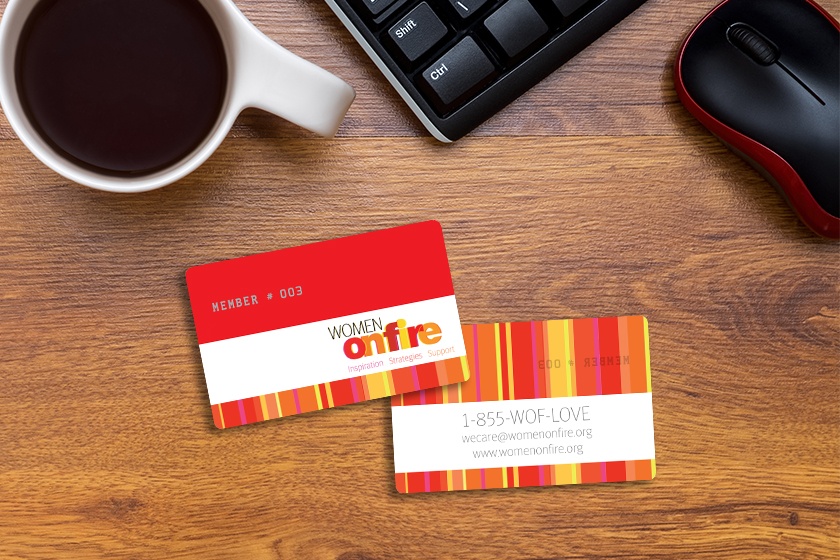 What is a Membership Card?
Let's start with a definition. From the Cambridge English Dictionary, a membership card is "a small piece of plastic or stiff paper that shows you are a member of a group or organization." Most membership cards that we make for businesses are made out of plastic to make them durable, professional-looking, and link with a point of sale (POS) system.
You might be wondering why you want your membership cards to be compatible with your POS. With POS compatibility, your membership card can track customer data and apply discounts or other membership benefits. If you have a POS, it is strongly recommended that you consider making your membership cards compatible with it.
The Benefits of Using Membership Cards
Now that you know what a membership card is, its time to start learning how to utilize them and the benefits your business could gain. As previously mentioned, an increase in customer loyalty is one benefit you can experience from having a membership program. In order for your business to obtain this benefit, design a membership program that encourages participation, engages with your customers, makes them feel special, and sets you apart from competitors. One way to create this type of program is to give your members perks like free shipping, discounts, special access, etc. This gives them a reason to sign up, engage with your brand, and stay loyal to your company.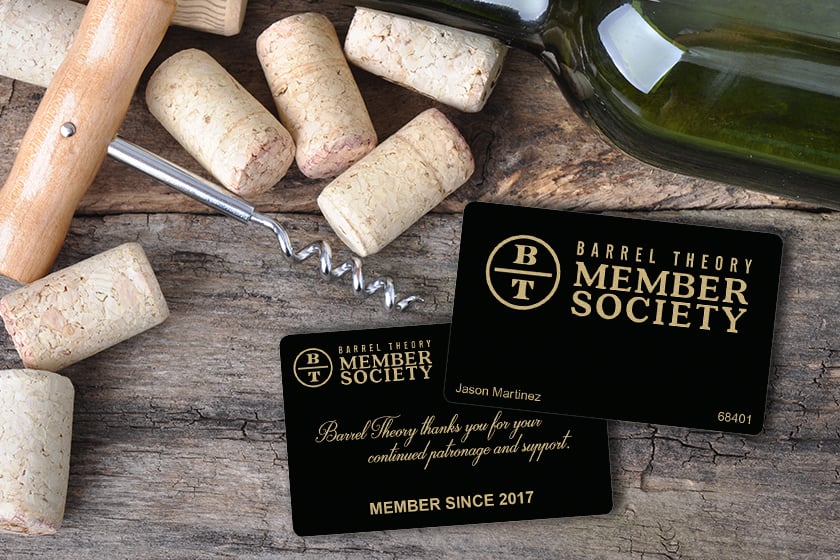 The more engaged your customers are with your brand, the more likely they will spend more money with you. According to a Gallup study, a fully engaged customer represents a 23% premium in revenue over the average customer. Also, it costs five times more to acquire a new customer than to retain a current one. Finally, loyal customers can help you gain new customers. Happy American customers will share their positive experiences and refer about 11 people, which could immensely help your business grow.
Another benefit of using membership cards is that it can help you earn more revenue. This goes hand in hand with customer loyalty. Loyal customers also lead to more revenue; 57% of consumers say they spend more on brands they are loyal to. An example that supports this statement is Amazon. They run a very successful membership program, Amazon Prime. In 2018, the average Amazon Prime member spent $800 more than non-members. While your membership program might not have the same impact as Amazon Prime, there's no doubt it will help boost revenue at your business.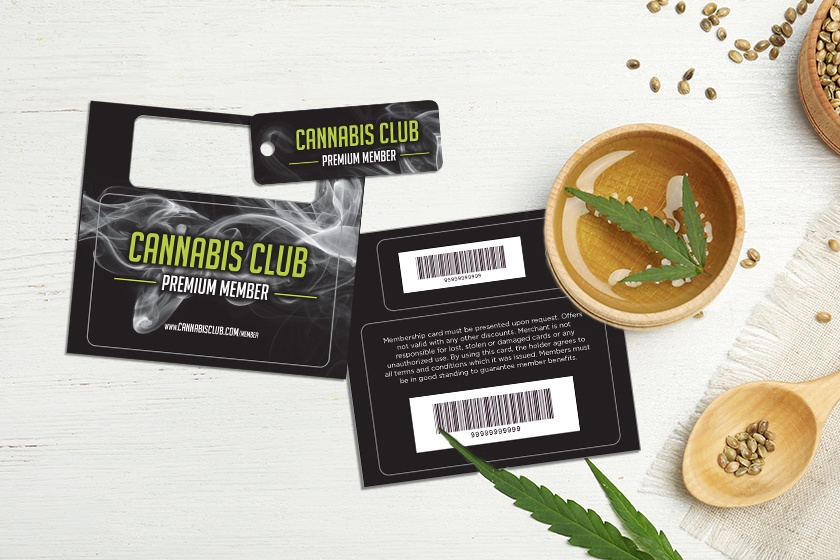 One final benefit of membership cards that I'd like to cover is that they help you gather customer data. When customers sign up for your membership program, you can require them to provide you with information like their name, email address, phone number, and home address. This information will help you better market to your members. Some POS systems or Customer Relationship Management (CRM) programs will also help keep track of your members' spending habits. Again, this data is invaluable and can help you offer better customer service and more personalized marketing.
Examples of Successful Membership Programs
You might be wondering what a successful membership program looks like. The truth is, membership programs vary greatly depending on the requirements of a business. That's a good thing, but it can also make it hard to know the best way for you to run your membership program. Let's take a look at different examples of successful membership programs that can help inspire your own program.
Sam's Club
Sam's Club is a retailer that provides discounted products in exchange for a paid membership. They offer two tiers of their membership program, the standard club membership for $45 and Sam's plus club membership for $100. As you'd expect, the two skews offer different benefits. Paid memberships are an excellent way to gain revenue, but consumers must feel like they are receiving fantastic value for them to sign up.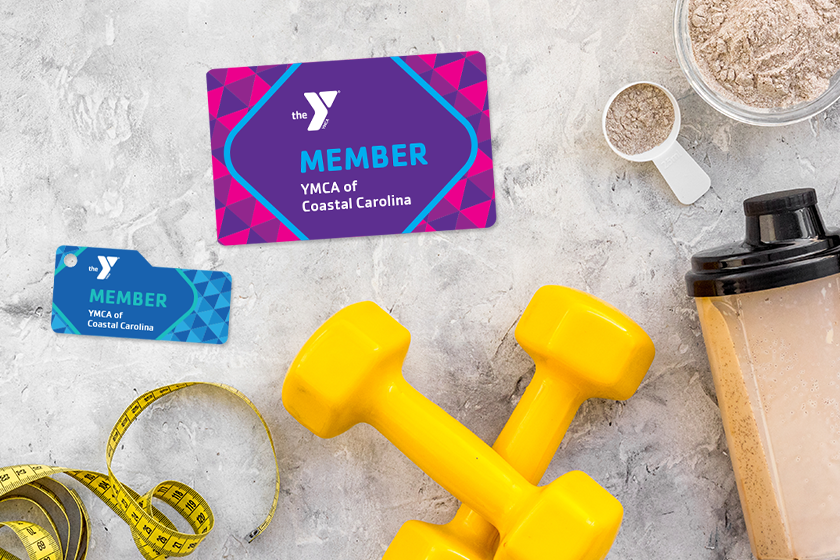 The YMCA
With a monthly fee, you can become a member of the YMCA and gain access to a large fitness center, pools, group exercise programs, and savings on swimming lessons and other programs. Many gyms offer some sort of membership program, but the YMCA gives members many benefits and doesn't force members to sign long term contracts. That last point is important because many consumers don't like being locked into lengthy contracts.
Nike
The Nike Run Club is a free membership program that encourages members to stay active and meet their fitness goals. While the membership is free, this program helps Nike because it lets consumers engage with the brand and helps increase brand loyalty.
Dollar Shave Club
While anyone can purchase individual products from Dollar Shave Club, members of their subscription service get discounts on products and receive them in the mail on the frequency of their choice, such as monthly, bi-monthly, and so on.
Nordstrom
With a Nordy Club membership, members receive one point for every dollar they spend at Nordstrom. Members can cash out their points for in-store credit, encouraging members to spend more.
---
As you've seen, adding a membership program and membership cards to your business comes with many benefits. If you have questions about starting your membership program, call the experts at Plastic Printers; we've helped create amazing membership cards for many businesses. Get started now!