It might seem early, but now is the time to start talking about your strategy for the 2020 holiday season. It can be challenging to look beyond what's going on at your business now. With so much uncertainty, we understand the difficulties you are facing.
In the face of those difficulties, there has been a 77% increase in holiday searches on Pinterest, and 50% of Pinners say that they want brands to help them take the holidays to the "next level." This holiday season is going to be different from most; many families will not be able to gather due to COVID-19, which is one reason people want to make this holiday season extra special.
So, how do you maximize your holiday season? By implementing powerful marketing strategies, you can help set your business up for success this holiday season. Here's a guide on marketing strategies you can apply to maximize holiday sales at your company.
Start Your Holiday Marketing Campaign Early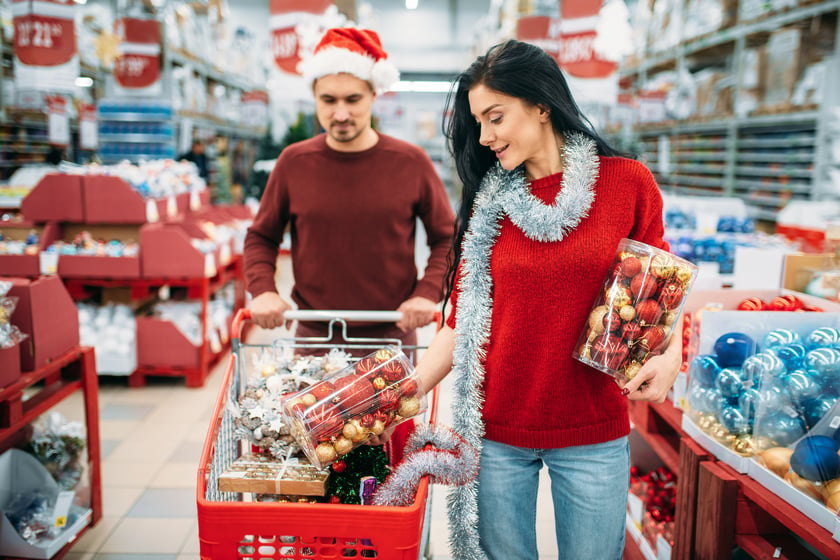 Each year, about 40% of consumers begin their holiday shopping before Halloween. In combination with such an increase in holiday searches and preparation, you should consider kicking your holiday season marketing campaign off early. With proper planning, you can help significantly impact your success this holiday season.
Consider putting your holiday merchandise and decorations up early. Both online and in-store, if possible. Additionally, using your digital platforms, you can announce changes for the holiday season, how you will cater to your consumers online, why consumers should consider shopping early (shipping delays), special promotions, and that you are stocked up for the holidays.
Setting your holiday marketing campaign up early will help you market to the early-bird shoppers, give consumers ideas for the holidays, encourage other holiday shoppers to purchase sooner, and maximize your holiday season.
Don't Underestimate the Power of Multi-Channel Shopping
This year, many consumers in the US have shifted to online shopping. That being said, your online strategy for the holiday season might need more attention this year, but that does not mean you should completely ignore your brick and mortar strategy. A cohesive strategy is the key to helping ensure you reach all customers and maximize sales.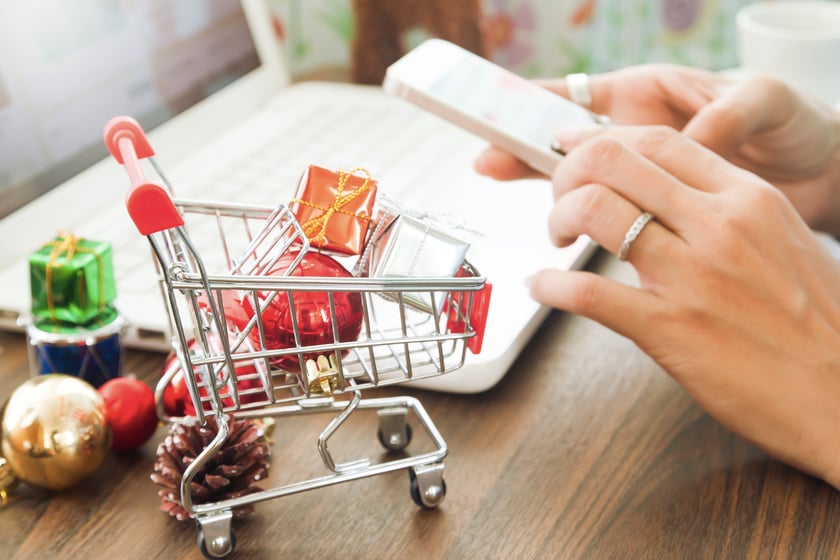 Multi-channel shopping can actually be incredibly beneficial for your business. In 2018, multi-channel shoppers spent an average of $78 more than in-store shoppers and $93 more than online shoppers. One way to encourage multi-channel shopping is by offering different holiday promotions online and in-store. With different promotions, customers will be more likely to check out your business on both channels, leading to more revenue.
Send Out Holiday Cards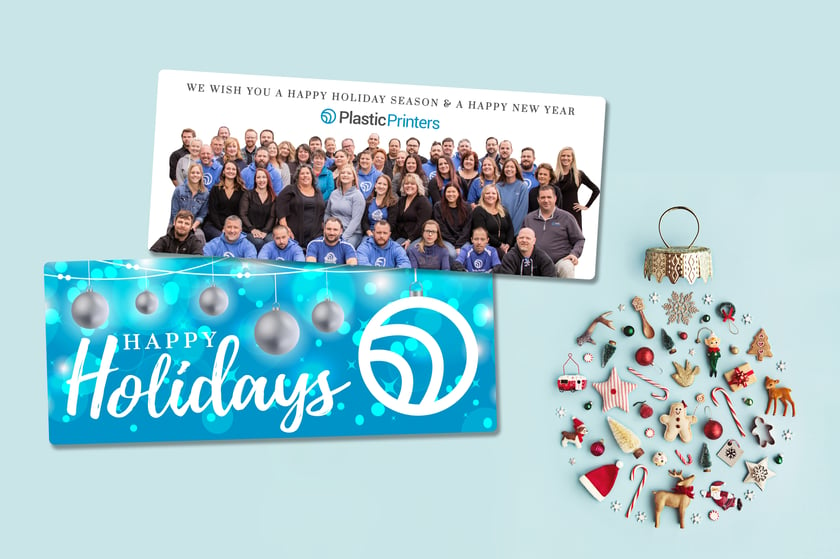 The holiday season is a great time to show your customers your gratitude, why not do that with a holiday card? Holiday cards are one of many ways to show your customers you appreciate them and their loyalty through this difficult time. This personal approach can help stir up customer loyalty, enhance the customer experience, and remind your customers to stop in for some holiday shopping.
Use Giveaways to Draw Interest
Build hype surrounding the holiday season with giveaways. Prizes are a great way to help grab your customer's attention and engage them with your business. Adding some fun to the shopping experience will help enhance their experience and holiday season.
There isn't one catchall way to run a giveaway, but the most important thing is that you give away something that interests your target audience. If your audience isn't interested in your giveaway, they most likely won't participate, and your promotion won't be as successful.
Another thing to consider is how you want consumers to participate and where your giveaway will take place. Social media giveaways are popular, but an increase in followers doesn't necessarily equate to a boost in customers. However, if you have a robust online presence and an online store, a social media giveaway could make sense. An in-store giveaway might narrow the scope, but it could translate into local customers who are more likely to return. Consider what will work best for your business before you put your giveaway into action.
Keep in mind that your giveaway should be about helping create buzz around your business for the holiday season. As long as you accomplish that goal, your giveaway will be worth the effort.
Create a Gift Guide
Many customers are unsure of what they should get their loved ones for the holidays, and with this year being particularly unique, they might need some extra help. Many people will not be able to roam malls or stores and window shop for gift ideas, so help them out by creating a gift guide! Gift guides can help give customers ideas and inspire them to do their holiday shopping with you. You'll want to consider highlighting a variety of products at your business that make for great holiday gifts; bonus points if these products appeal to a wide range of demographics. To select which products you put in your gift guide, consider looking at sales data and consulting with customers and staff.
Also, consider putting your gift guide online. By using relevant content, such as gift guides, you can help draw attention to your website. The idea is that this increase in attention will help lead to more sales. Keep in mind search engine optimization (SEO) when you write your gift guide. By optimizing your content for search engines, customers are more likely to find your content when they search for gift ideas.
---
Are you feeling good about your marketing strategies for the holiday season? We have custom marketing tools that can help you implement these great marketing strategies! Whether you need custom gift cards, signage, holiday floor decals, holiday cards, or more, we have you covered. If you have questions or are ready to order, please reach out; we are always happy to help.