When it comes to marketing your business, value is a huge factor for most businesses. For many companies, times are tough right now. With budgets being tight, marketers need to get the most out of every dollar.
There are marketing tools available for every single need. Having an extensive repertoire of marketing tools can be great for your business, but it isn't always economically feasible. However, one ultra-versatile marketing tool can be used for a wide variety of things, from enhancing brand recognition to boosting revenue - key tags!
Businesses of all types use key tags to bolster their marketing because they are an incredibly versatile tool that can be utilized in some ways you might not expect. Let me show you the many benefits of getting custom key tags for your business.
Using Key Tags to Enhance Customer Experience
Did you know that about 86% of customers are willing to pay more for a better experience? Additionally, acquiring new customers costs five times more than retaining current customers. It's those kinds of statistics that illustrate why so many businesses emphasize improving the customer experience. Key tags are a great way to assist in taking your customer's experience up a notch.

Some methods that many businesses use to enhance the customer experience is membership, loyalty, rewards, VIP, and discount programs. While these programs vary, they are all designed to build customer loyalty by giving the customer exclusive benefits. These benefits can come in many forms, such as discounts, prizes, exclusive access, and more. Most membership or loyalty programs use a card with their program; however, key tags are a great alternative to traditional cards. With a barcode or QR code on the back of your key tags, they can do everything a card can and more!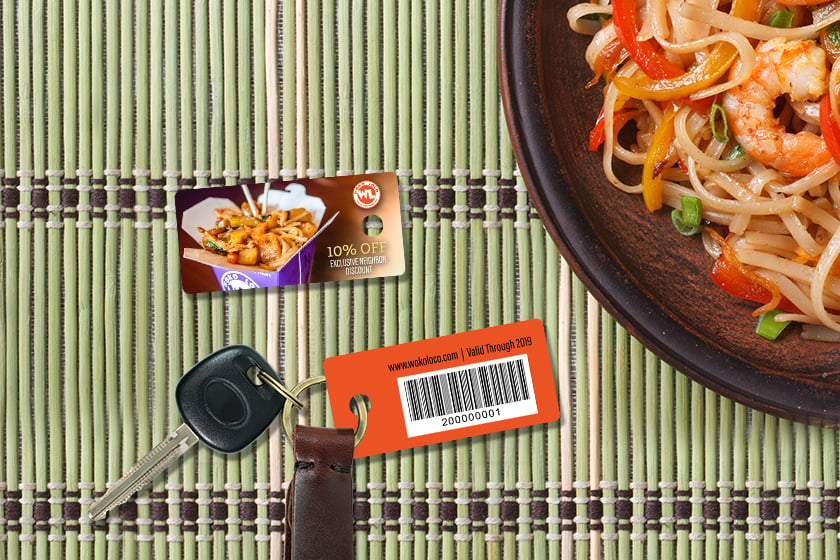 Easily Portable
Since key tags can attach to a key ring, they are highly portable. Their portability and small size help make them convenient for customers to carry with them. Forgetting a membership or loyalty card can be frustrating for a customer, which is the last thing you want. On the other hand, key tags are hard to forget since they go everywhere your customers do!
Key Tags can Double as an Access Card
Your key tags can also be optimized to give your customers access to your facilities, which is how many gyms and fitness businesses use them. This offers customers the ease and flexibility of visiting your business at the best time that fits their schedule. Helping to eliminate the need to rush to visit your company in their already busy schedule.
They Make Check-In a Breeze
Key tags can help make the check-in process fast and easy, providing an excellent customer experience. Instead of standing in lines, your customers can simply scan their key tag and go on their way.
Using Key Tags as a Promotional Tool
Promotion is one of the many segments within the marketing department, and key tags can make an excellent promotional tool. As previously mentioned, key tags attach to your customer's key rings, so they go everywhere your customer does. That portability helps make key tags a great way to promote your business and show off your brand!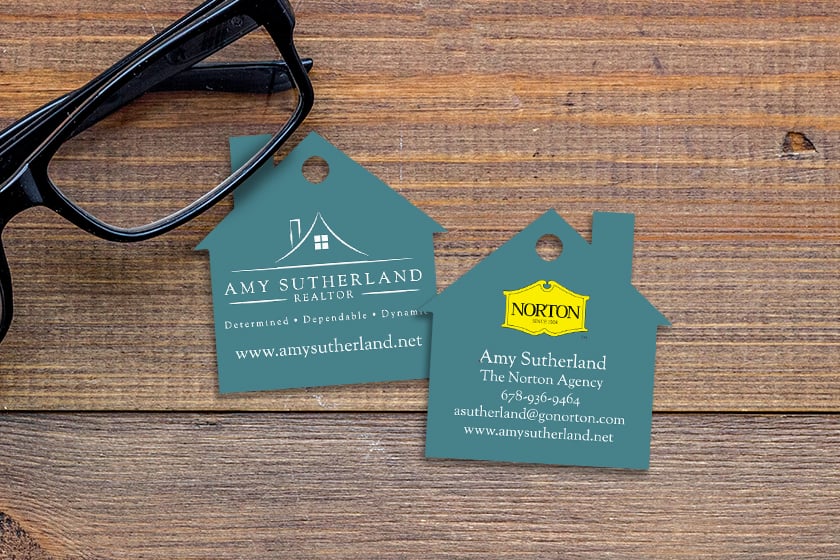 Key Tags Double as a Mini Billboard
Think about it; every time your customer takes their keys out, they will be reminded of your business. Not only will your current customers be reminded of your business, but your key tag can also help attract the attention of others. They are helping to introduce customers to your brand and drawing new customers to your company. Key tags are like miniature billboards, and while they might not bring the same size that a billboard does, they come at a fraction of the price.

Reward Customers with Special Deals, Discount Services, & More
One way to promote your business with key tags is to use them to give customers special deals or coupons. Additionally, other businesses use key tags to allow new customers to try their services for free or for a discount. With these kinds of strategies, your key tags help get customers in the door. Customer acquisition can be costly, but using these strategies with promotional key tags can be effective and work on your budget.

For your custom key tags to effectively promote your company, be sure to include your logo and branding. Using your logo helps build brand recognition. Besides, if people can't tell that your key tags are for your business, they are much less likely to be effective.
Using Key Tags to Differentiate your Gift Card Program
If your business doesn't currently have a gift card program, finish this blog, then go out and order some custom gift cards. Gift cards are a fantastic way for businesses to boost revenue and acquire new customers. Sorry, I don't mean to rant, but gift cards can be a game-changer for your business.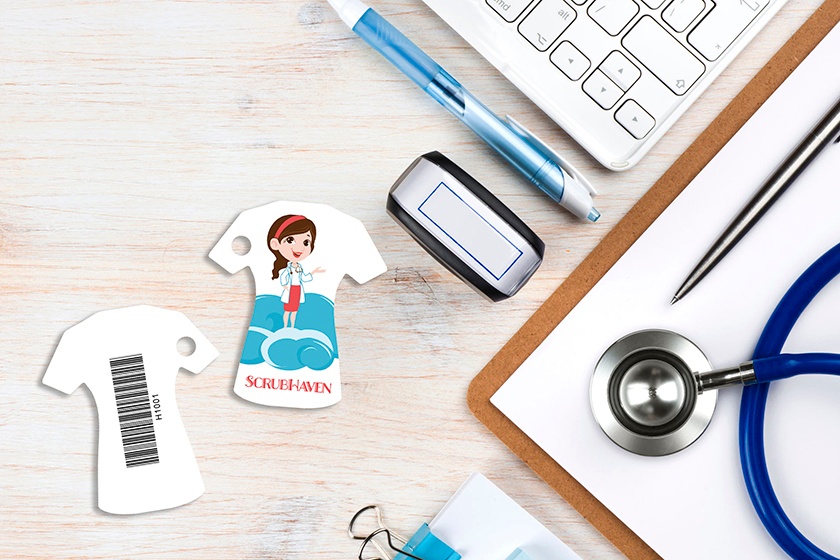 Did you know that key tags can be used as gift cards? Using key tags as a gift card option is an excellent way to set your gift card program apart from competitors. Not many businesses use key tags as gift cards, so the concept will help set you apart from competitors. Plus, it can be more cost-effective for your business, allowing you to have the gift card program that you want at the cost that best fits your budget.

For more information about implementing a gift card program at your business, click here.
Using Key Tags as a Product Label or Tags
If your business sells products from outside vendors, how do you make sure the items purchased at your shop can be traced back to your business? Many companies simply attach custom key tags to their products. Include your business' logo, contact information, and a barcode or QR code on your key tags, and they are the perfect product label or product tag.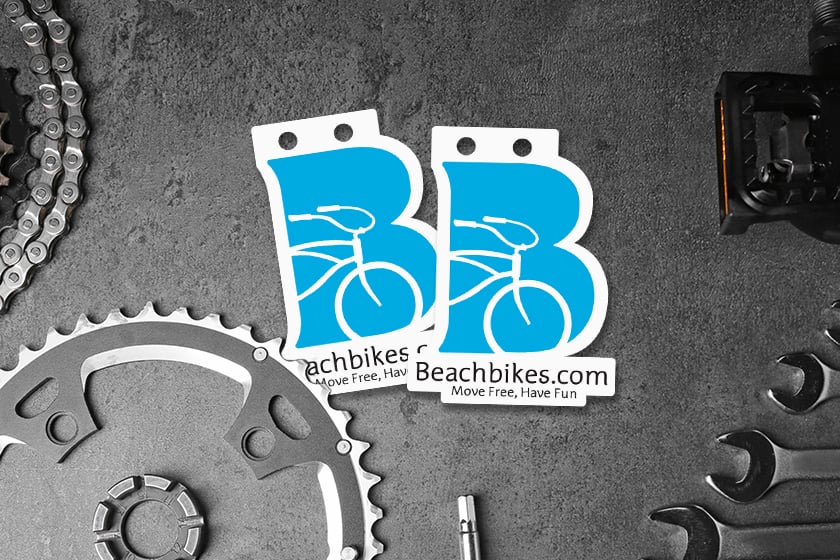 Similarly, many auto repair businesses use key tags as labels as well. Many times, these key tags have a writable panel on them so they can write down the make and model of the vehicle the keys belong to.
---
As you've seen, key tags can be used in many different ways to benefit your business. Whether you're looking to further your revenue generation, promote your business, upgrade the customer experience, or more, key tags have you covered. Do you still have questions about how key tags can help boost your business? Give us a call; our experts are always happy to help!