Do your customers feel comfortable and safe while shopping at your business? Due to the ongoing pandemic, consumers are going out less, which can be a problem for business owners. If consumers aren't confident in your ability to keep them safe, they will most likely avoid doing business with you. So what's a business owner to do to help inspire trust during a pandemic?
The government and businesses have implemented new protocols to combat the spread of COVID-19 and help instill confidence in consumers. Social distancing rules and mask requirements are common ways that companies are taking action.
However, sanitization cards are a lesser-known measure that some businesses are implementing to help enhance safety and gain customers' trust—never heard of a sanitization card before? It's a simple product that can do wonders for your business. Let me tell you all about sanitization cards so you can effectively utilize them at your business, and help build your customers' trust and confidence.
What is a Sanitization Card?
First things first, a sanitization card is a card that is used to tell staff and consumers when a piece of equipment has been properly sanitized. Cleanliness in the workplace is always important, but it is even more critical during the pandemic.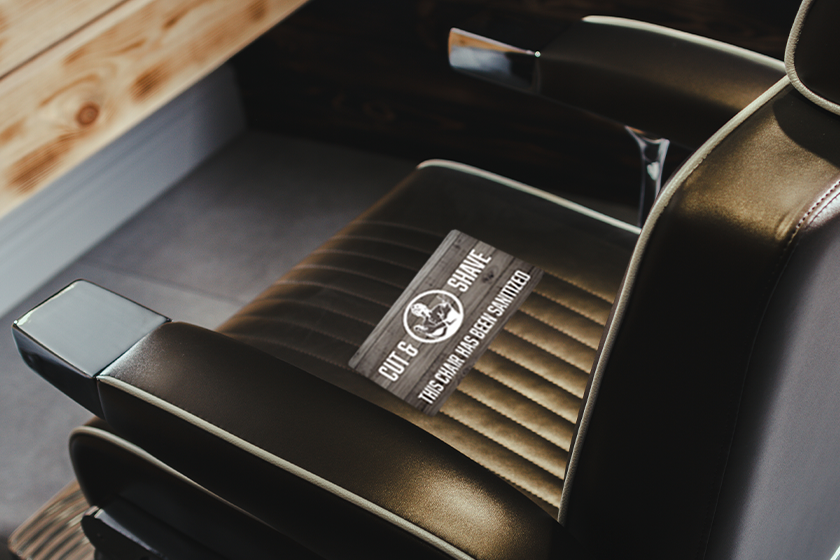 While COVID-19 is most commonly spread through close contact and respiratory droplets when an infected person coughs, sneezes, or talks, it may be spread in other ways. The CDC says, "you may also be able to get it by touching a surface or object that has the virus on it, and then by touching your mouth, nose, or eyes." That's where sanitization cards come in. After a piece of equipment, like a chair or table, has been used, your staff would adequately sanitize it. Following the sanitization, you would place a sanitization card on the equipment to let others know that it is safe to be used.
Why Use Sanitization Cards?
COVID-19 has changed the way consumers shop, which has huge implications for businesses. With unemployment rates up, people are spending less. Not only that, but people are putting more thought into where they shop. A study found that 39% of Americans agree they are more mindful of where they spend their money due to the pandemic. 24% of American consumers say that cleaning and disinfecting are their top priorities when deciding where to shop in-store.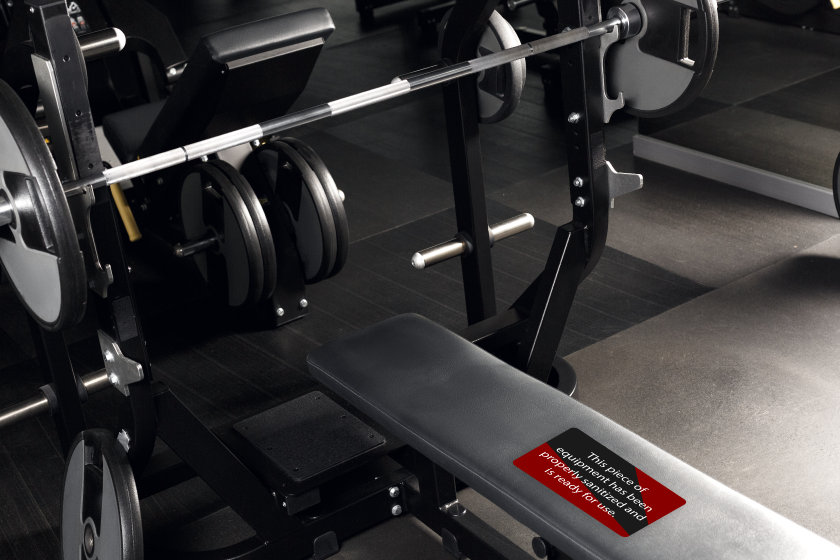 Statistics like these show that businesses need to consider increasing safety at their company with better cleaning and disinfecting. Sanitization cards are the perfect answer to the consumers who are worried about your business's cleanliness and disinfecting standards. By sanitizing and using these cards, you are showing them that you share their concerns and are taking steps to help ensure that they are safe in your business.
Publicizing your sanitization cards can have a significant impact on consumer trust. After all, if your customers don't know you're cleaning, they might not stop for a visit at all. Consider posting images of your cards and explain how they work online or in an email. Doing this with all of your upgraded safety guidelines can help make customers feel more comfortable doing business with you.
What Kinds of Businesses Use Sanitization Cards?
Businesses of all industries are using sanitization cards. However, you will most commonly see sanitization cards used in gyms, restaurants, spas, and salons. At gyms, the idea of equipment disinfecting is already commonplace. Gym staff will place sanitization cards on gym equipment and machines to let members know that they are safe to use. Additionally, some gyms use signs to remind everyone that sanitization is required after use.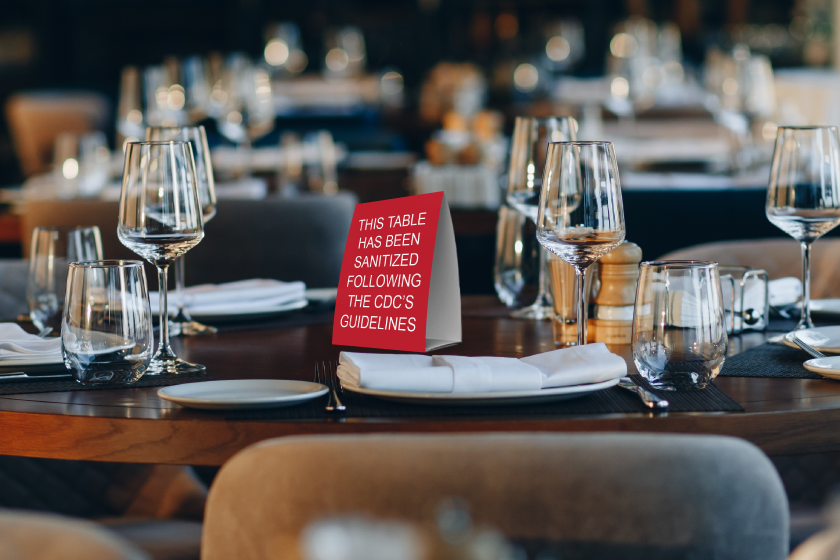 At restaurants, sanitization cards can be used to identify sanitized tables and chairs. At spas and salons, sanitization cards help show customers that their equipment has been sanitized. How sanitization cards are used varies among different businesses and industries, but the idea remains the same.
At Plastic Printers, we understand that businesses have different needs, which is why our sanitization cards are entirely customizable to fit your exact requirements. We can provide you with plastic sanitization cards that are easy to wash for reuse or provide you with disposable sanitization cards. Whatever your needs are, we are happy to help you keep your business safe.
---
Now that you have a good handle on the importance of sanitization cards, its time to put them into action at your business. If you have any questions about sanitization cards and how they can benefit your business, please give us a call; we're always happy to help. Stay safe!