The busy winter holiday season is over, and 2020 has begun. The New Year is always full of new opportunities and excitement, and we are so excited to share some new tips and tricks with you. You already know that the winter holiday season is excellent for businesses, holiday sales account for nearly 20% of total retail sales! However, companies can use other holidays to their advantage as well. Salons and spas, in particular, benefit from Valentine's Day. Why? Because many people like to give their significant other gifts of relaxation and wellness, which fits perfectly with the health and beauty industry.
How can your salon or spa take advantage of Valentine's Day? Let me help you out with some tips. Here's how your business can make the most out of this holiday!
1) Promote Valentine's Day Discounts
Everyone loves a good deal! Appeal to a variety of customers with discounts, promotions, or sales leading up to Valentine's Day. Discounts tend to work because they fill your customers with urgency since the deals only last for a specific period. If your customers don't buy the product now, they'll miss out on savings.
By adding a discount to your products or services, it will help you increase customer spending and attract new customers. How will it do that? It gives your customers a reason to splurge, try a new service, or buy a gift from a company that they already know and love. On the flip side, it gives potential customers a reason to try your services.
2) Sell Valentine's Day Gift Cards
If your salon or spa isn't already selling gift cards, you're missing out! Gift cards are the most profitable product your business can sell, and they are another easy way for you to get new customers walking in your door and loyal customers coming back. Valentine's Day gift cards allow your customers to gift your services to their friends and family, serving as a recommendation for your business. It's a simple and easy marketing tool for any holiday!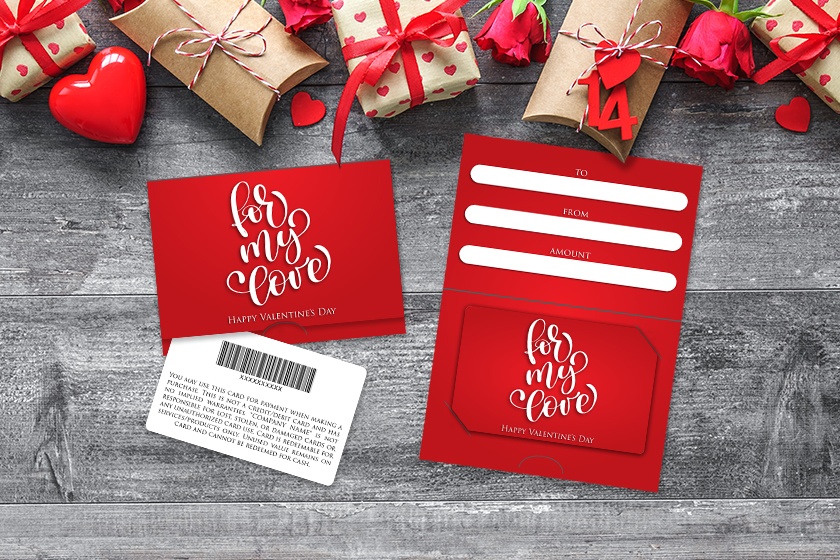 Gift cards are always a great gift. It's a convenient and stress-free gift that can be purchased quickly and allow the recipient to get something they like. Your salon or spa can get in on the holiday fun by ordering Valentine's Day-themed gift cards. Use imagery associated with the holiday like hearts, roses, Cupid, or red and pink colors. Offering themed gift card designs help associate the holiday with your business.
3) Create Valentine's Day Packages
Valentine's Day only comes once a year, so get creative and come up with some offers just for this special day. Valentine's Day packages are an easy gift for customers because everything is picked out for them, and they don't have to search to try and find a gift. To maximize sales, create different packages that appeal to customers of all types. Remember, not everyone has a significant other to celebrate Valentine's Day with, so creating a singles or anti-Valentine's Day package helps keep everyone included and maximizes your reach.

What are some ideas for Valentine's Day package? Put some of your products in a gift basket with other romantic items or combine your services for a select price to create different experiences for your customers. When selecting which products or services to include, it's smart to add your established products or services that customers know and love, as well as lesser-known ones which could use more attention. That way, customers will be happy with the products that they're familiar with and will have a chance to experience new ones.
4) Highlight your Couple's Experiences
Many couples will be looking for an experience that they can have together around Valentine's Day. As such, creating specials for couples is a smart strategy. From manicures and pedicures to massages, there are a ton of exceptional options that your spa or salon can offer that couples will love. Other options include facials, acupuncture, and sauna. No matter what your business specializes in, you all have some experience you can offer that couples will love.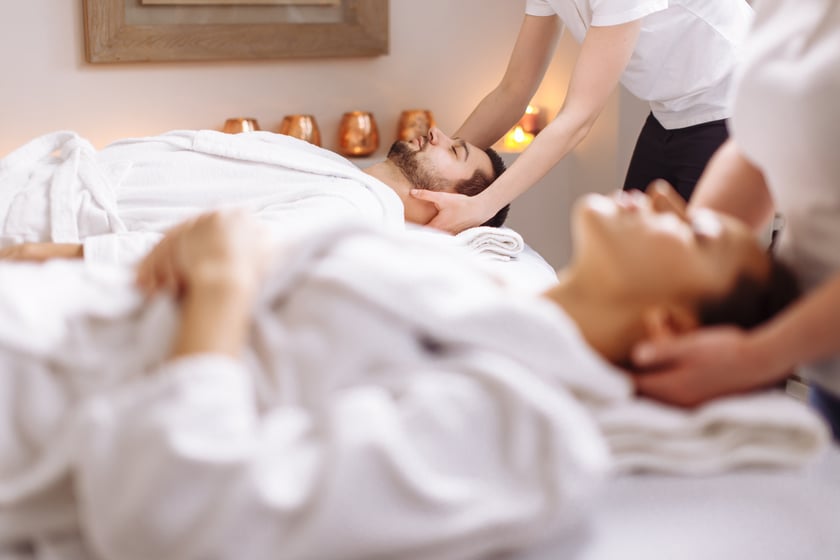 Add to the experience with add-ons like champagne, chocolate-covered strawberries, signature candles, and more. These add-ons are an easy way to earn additional revenue while also keeping your customers happy.
5) Don't Forget About Your Single Customers
While many people love celebrating the season of love, others can feel excluded because they aren't in a relationship or don't like the traditional celebration of the holiday. Be sure to whip up something extra special for these customers, so you don't miss out on their business. Create a singles or anti-Valentine's Day campaign for these customers! Offer deals on your products and services or special packages to create an environment inclusive of all of your customers.
Not only is this idea inclusive, but it will also help your business stand out. While many companies celebrate Valentine's Day, not many go out of their way to take into consideration all of their customers. Showing all of your customers love will maximize revenue potential, and help create loyal customers.
6) Spread the Word
No one will know about your offers if you don't spread the word. Businesses advertise like crazy during the holiday season, don't be afraid to do the same for Valentine's Day! Use signage, emails, and social media to let your customers know about your specials. And when people stop into your business, don't forget to mention Valentine's Day to help them associate the holiday with your salon.

While it's pretty easy to let your customers know about your holiday push, it can be much more challenging to reach people who aren't currently customers. For instance, men are the one of the biggest Valentine's Day gift-givers, but many men might not be customers at your salon or spa. What's the right way to reach those potential customers who aren't very familiar with your business?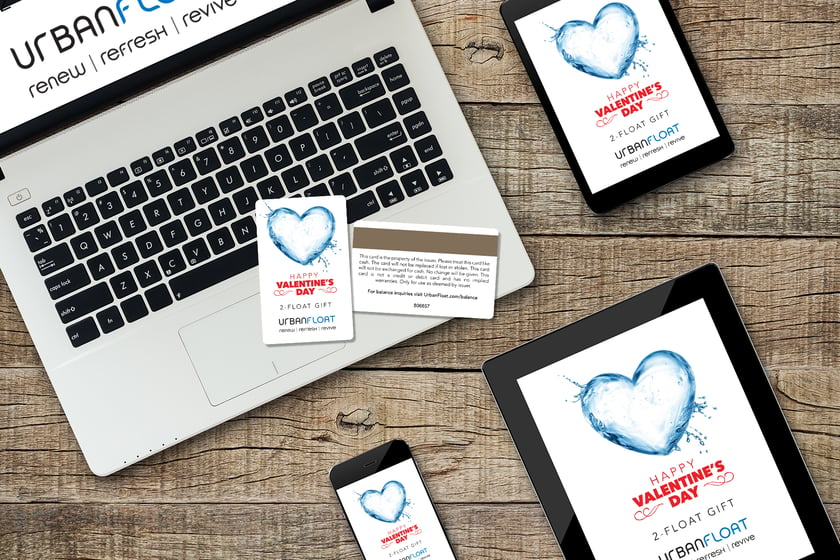 Well, it's a good idea to use paid advertising or partner with companies in the area that they attend regularly. Places like the gym, bars, and restaurants, and barbershops are excellent locations to start. Your partners can handout promo cards or information cards to spark their interest and give them a reason to check out your business and what you have to offer for the season of love.
---
Now your business is ready to have its best Valentine's Day ever! Remember, Valentine's Day is all about love, so try to show some appreciation to your amazing customers, so maybe they'll show you love back. And if you need any marketing tools for your business? Let us know; we are always here to help!