There are conferences for almost everything, imaginable! From restaurants and comics to industries and even former President Abraham Lincoln! While there are a wide variety of conferences, one thing is constant in the world of these events: conference badges. No matter which one you go to, you can count on conference badges to help identify your fellow conference-goers, vendors, press, etc.
So, why do so many of these events use badges? It's a good question. Believe it or not, there's a lot to learn about conference badges. Let me teach you all there is to know about event badges so that you can make an informed decision for your next event.
Why are Conference Badges so Popular?
First things first, the number one purpose of conference badges is identification. Conferences and conventions are all about networking, and event badges make that much easier. Why? Because it's much easier to talk to someone when you know who they are. By having a conference badge, your attendees have access to information that makes the person wearing it easily identifiable. You can include details like their name, where they work, or their position. It makes it way easier to have meaningful conversations and make new acquaintances.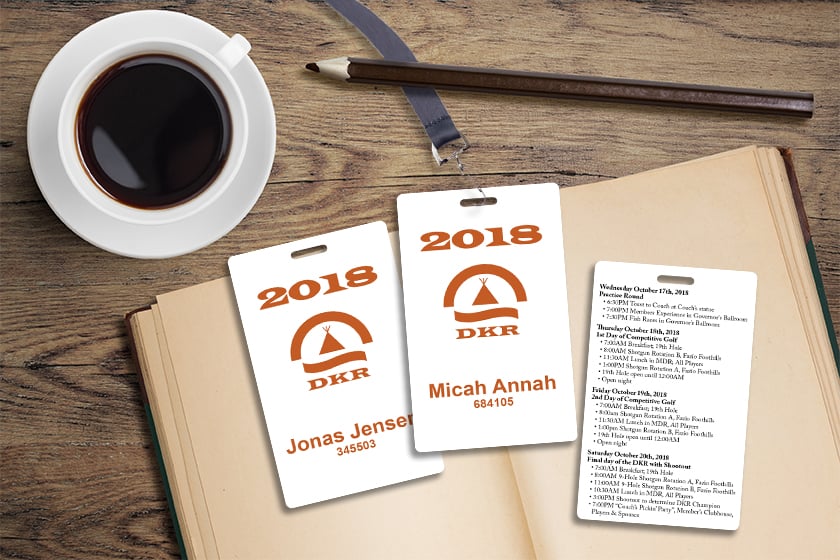 You may not realize it, but meaningful conversations at your conference is essential to its success. For many people, attending your show is all about meeting new connections. Without good conversation and the potential for new connections, there might be fewer people that visit your conference. You don't want that to happen. Conference id badges are a simple solution that helps break the ice and facilitate discussion and connections.
So why do conferences use badges instead of other options for identifying people like name tags or stickers? After all, these options can be much cheaper. There are several reasons why badges are the go-to options for conferences. For one, event badges look a lot more professional than a flimsy little sticker. Most conferences center around businesses or industries, and in the business world, appearance can go a long way. For some conferences, spending the extra money on event badges is worth it based on the cleaner and more professional look alone.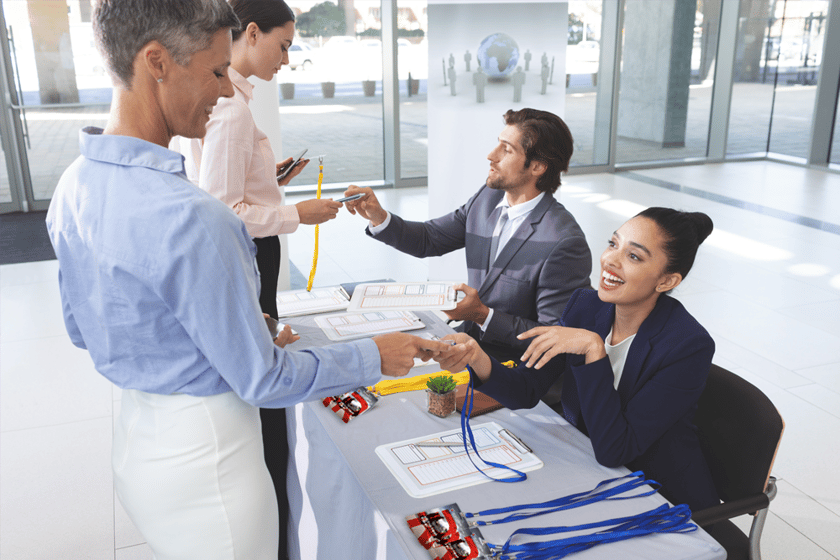 Additionally, conference badges help the conference provide security and access. When holding an event, creating a safe environment for attendees is the top priority. These badges will help the event's employees be able to identify attendees with ease. For example, trade shows can create multiple passes with different designs so their security personnel can determine each attendee, vendors, or employees' level of access. Conferences can further enhance security by adding RFID, barcodes, or QR codes to their badges. These technologies are scanned by security to ensure there are no mix-ups, keeping all in attendance safe.
Although RFID, barcodes, and QR codes can assist with security, they can have other uses as well. These technologies can help conventions or trade shows collect data on attendees. For example, names and emails can be collected. Conference planners can also track which booths are most visited. Those are just some of the possibilities that can enhance the attendees' experience and help conference planners evaluate the success of their event.
What Information Should Be Included on Conference Badges?
Hopefully, by now, you understand why badges are so amazing. Now it's time for us to explain what information you should include on them. Let's start with the obvious; you should have your event's branding and the attendant's name on your event badges. As previously mentioned, the name makes networking a million times easier. By having your branding on the badge, it will help you generate awareness about your event, conference, or trade show.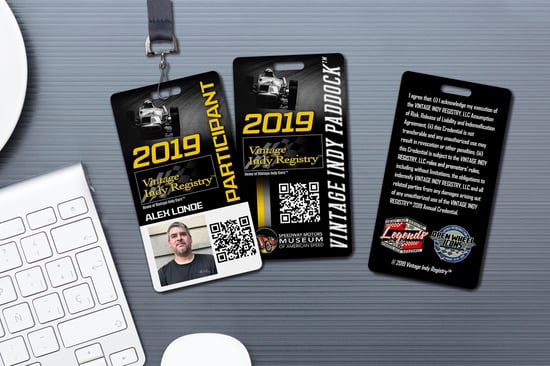 After you get past the name and branding, there is some other information that you might want to think about adding like:
Information or schedule for the event.

Additional contact information.

QR codes, barcodes, or RFID technology.

Attendant's workplace or title.

Attendant's photograph.

And so much more. The options are endless!
Put yourself in the shoes of those in attendance, wouldn't it be nice to know if you're talking to the CEO of a company? Or wouldn't it be amazing to scan a QR code and have someone's information? However, keep in mind when deciding what information should be on your event badges that sometimes less is more. Don't flood your badges with too much information; this can make them look cluttered and confusing to read. Be selective about what information is listed, and they will turn out great.
How to Create an Amazing Conference Badge Design
Now that you've determined what information to include on your badges, it's time for the fun part - the design! Your event badges are small in stature, but they're a big part of your conference, so you're going to want to come up with a design that reflects what your event is all about. Like I mentioned before, it's a smart design choice to include your logo. Adding your logo will help raise brand awareness, allowing your conference to grow with minimal effort.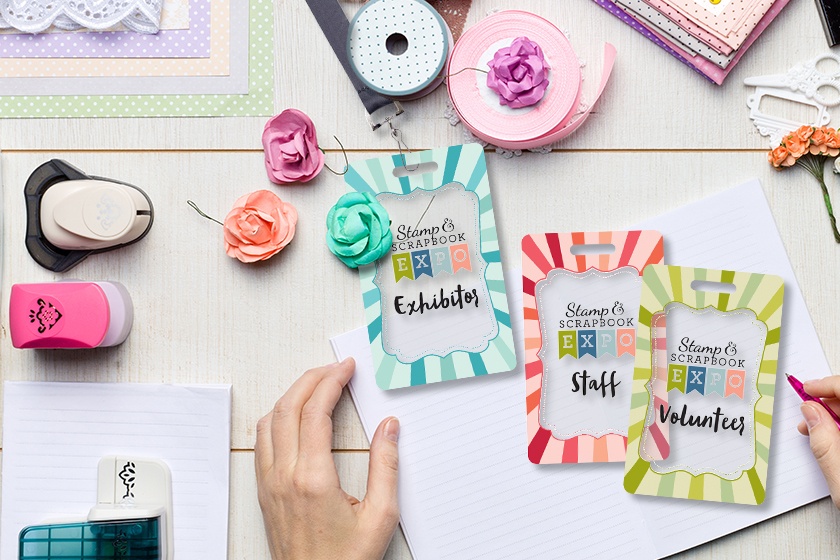 There are also special features that can help your badges stand out from the thousands of other conference id badges out there. Try a custom shape that represents your trade show. For example, if you're running a technology conference, shape your badges like a smartphone. The previously mentioned Abraham Lincoln convention? A top hat would be a stellar choice. You get the idea. Custom shapes can make your event pass unique and stand out in a significant way.
Another special feature worth considering is clear or frosted accents. This feature can help create a unique look, elevate the look and feel of the passes, and increase security because this feature makes it hard to replicate your passes. Plus, including special features like custom shapes or clear accents is a fun way to help get social media buzzing about your event, raising awareness for your trade show.
---
There you have it, everything you need to know about conference badges. If you are interested in learning more or purchasing event passes, feel free to reach out.