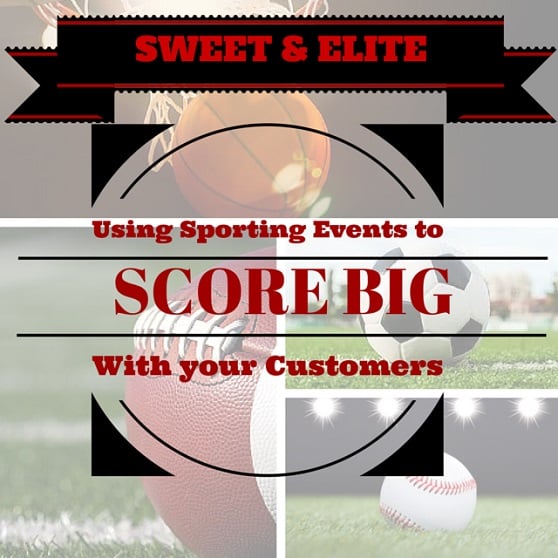 Throw them the Basketball!
Get your client's attention with unique custom shaped plastic cards. Think football, baseball, your logo, a lightbulb or any other shape to WOW and grab their attention! Die cut business cards are PlasticPrinters.com's specialty. Let us help you customize a shape that reflects you and your brand - or - switch it up throughout the year to keep your customers on thier toes, coinciding with seasons, holidays, special events or the BIG game going on now.
Dribble Down the Side
Plastic Coasters are a fun way to get in front of your customers too. Everyone needs to eat and drink, coasters help build brand reckognition in the community by putting your name in front of your current and potential customers in your target market - everyday. Hand them out to local establishments (restaurants, bars, clubs... especially when you know it will be packs, well like on Game Day)- plus everyone loves free giveaways that also have a practical purpose.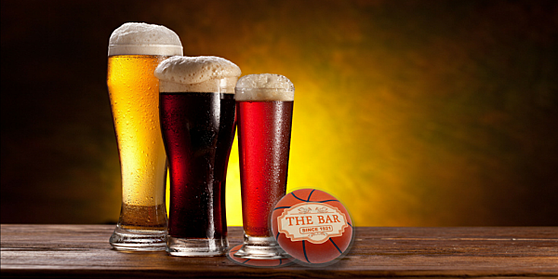 Free Throw
Gift Cards are a way to increase revenue generation in your business. It also is a way to get new refferals walking in your door, as many of your clients could be buying gift cards for others who never knew your business existed (Right, how did that happen??!?!) Allowing your clients to determine an amount they would like to gift will keep your clients coming back and new customers coming in to check you out for potentially the very first time. IF ou are looking ot promote your businesss in a fun creative way; make gift cards to hand out at a local sporting event, parade, trade show or even place them in mailers and share them with other businesses who will hand them out for you (cross promoting your business is an excellent way to build new clientele). Simply giving out $10 gift cards (or any monetary value) feels like you just handed them FREE money they will feel compelled to come in and spend it. Who doesn't like FREE money? Let PlasticPrinters.com help you design the perfect avenue to personalize and showcase your Gift Cards today, ask us about hang cards, custom backers, stands and other accessories we also offer.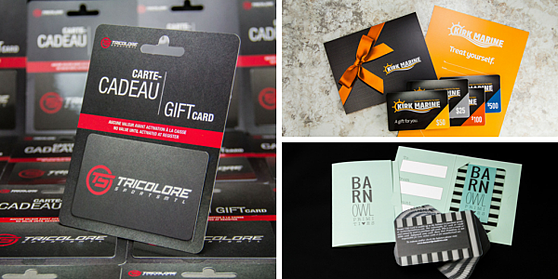 Traveling
The next time your customer leaves town, go right along with them. Theme driven Luggage Tags are a playful and memorable way to never leave your customer's side. Give them out to your employees, or use them in tradeshows- handing them out brings further awareness to your business. You can use them as a Sports Bag tag too, and target your client by sponsoring local sports teams in your community or target market keeping your business current in people's minds.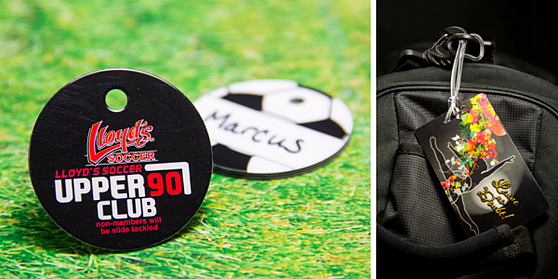 Bonus!
Increase revenue with repeat business by using any of our Loyalty Card products. Scratch off Rewards, Plastic Punch Cards, or even Web Enabled QR Code Cards incentivizing your customers to keep coming back to you. They win - You win!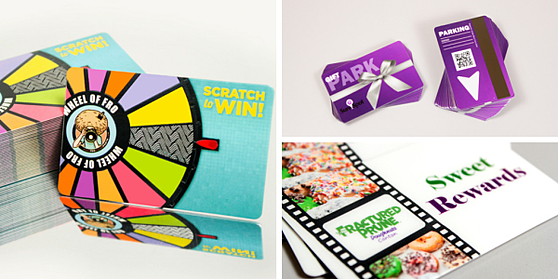 Most Outstanding Player Award
Do you know who your best customers are? Of course you do! They should know it, too. With a customized VIP Card, you tell these treasured, loyal customers they're important to you. And you encourage them to keep coming back, and thank them with incentives for doing so. All sorts of businesses thrive by selling (for a small fee) VIP cards which come with perks for being a frequent member/customer- like restaurants who offer discounted drinks or food discounts just for being a VIP member.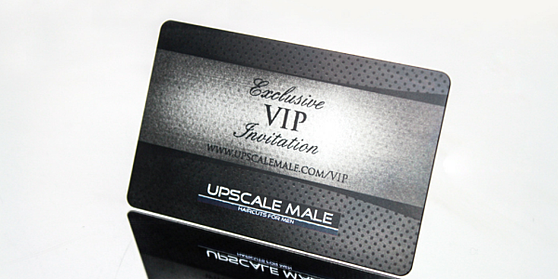 Big Event? Slam Dunk!
Tie everything together at your next marketing meeting or event by making a powerful impact and lasting impression in the minds of your clietele! Your brand messaging can be reinforced through every aspect of your marketing campaign from the invitation you send out, to the place cards, menus, signs to even the custom shaped business cards you hand out. If you don't see it on our website, not a problem. Give us a call at 800-808-7472 and our highly skilled, creative design team will work to create exactly what you envision and need to set your business apart from the competition.