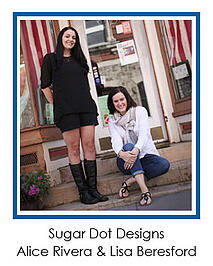 Sugar Dot Designs is a very custom orientated business. They work with customers one on one to create unique one of a kind invitations instead of your average choosing from a sample book. They find that customers usually have a vision or multiple ideas or themes and they work with clients to help them translate it. The company specializes in invitations, business cards and programs.
"We had a very unique order that we were working on that required two clear pieces that come together to form one invitation. In my research I came across PlasticPrinters.com and was impressed by the quick and courteous responses to all of my questions and concerns."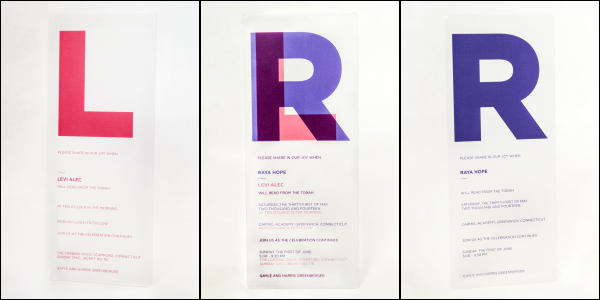 Pictured above are the final invitations that were designed. Each piece has some of the text and must be held together to see the full bar mitzvah invitation.
Having designed the invitation from start to finish was a challenge, but a lot of fun. "I ended up with a really unique piece to add to our portfolio." The advise that Alice of Sugar Dot Designs would give to people looking to print on plastic is that it was a really interactive way to present something. It automatically creates a playful wow factor.