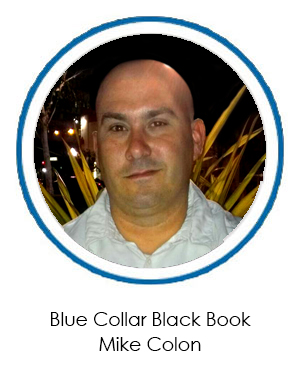 "To top it off, Plastic Printers has amazing customer service and I am a huge fan of the fact that they are printed here in the U.S." - Mike Colon of Blue Collar Black Book
Blue Collar Black Book is an online service exclusively for blue collar workers. All of their users are either tradesmen, blue collar businesses, labor for hire or service professionals.

Blue Collar Black Book protects users from unethical or predatory customers using the internet as the medium. In addition, Blue Collar Black Book is using information and communication to overcome approximately 30 years of wage stagnation within the trades and increase the business skills of their users in order for tradesmen to succeed in the construction business. Users can rate customers they have worked with so that others can search the database when preparing for a job.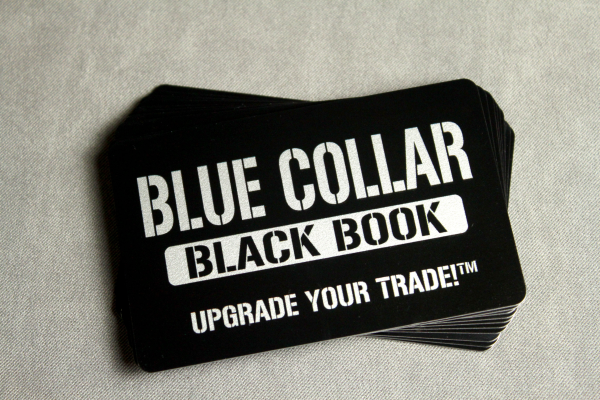 In the industries that they primarily work with, Blue Collar Black Book chose plastic business cards because they are functional in the rugged environment many of their users work in. The cards also stand out and NEVER miss an opportunity to set yourself ahead of the competition and they make a great first impression. For their cards, Blue Collar Black Book chose a silver card stock with a black flood of ink and finally a UV coating which will give an added protection to their cards.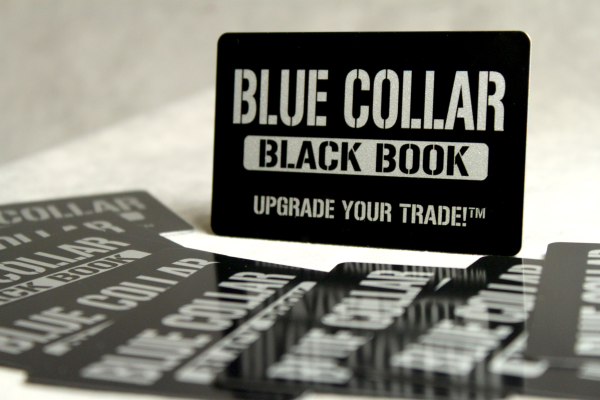 "Each person has to crunch their own numbers and although the cards are not cheap, they are a fantastic investment. The cards are used for promotion in hopes that people will continue to pass them along and these will stand the test of time and durability with being potentially passed to dozens of new prospects. To top it off, Plastic Printers has amazing customer service and I am a huge fan of the fact that they are printed here in the U.S." - Mike Colon