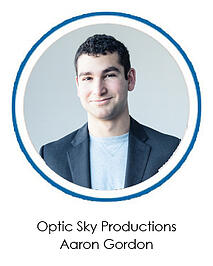 Optic Sky Productions is a team led by young, hungry and passionate members who are always on the cutting edge and ready to risk everything for the perfect polished product.
Aaron Gordon and his team specialize in short form television and web ads, however with multiple directors on staff they are able to accommodate many different platforms. Optic Sky Productions pride themselves in being able to visually tell a greater story and some of their top markets are cars, fashion as well as outreach.
Recently, they were approached with an idea of creating a local appliance campaign featuring star, Juan Pablo (check them out here), as the company's key demographic is the exact same people that watch The Bachelor. The local spots gained national attention and were featured or covered by Hollywood Reporter, LA Times, Us Weekly, Entertainment Weekly, Cosmopolitan (who even made a gif out of it), Yahoo News, and numerous others!
Do Your Business Cards Match The Quality Of Your Product Or Service?
When we asked Aaron Gordon of Optic Sky Productions why they decided to use a clear business card he said, "Our graphic designer pointed out that although our business cards have always been decent, they have not stood out as creatively in the market as the quality of our work does."
After searching online for a company that offered translucent plastic business cards, PlasticPrinters.com stood out as a clear leader in the plastic card industry. The website as well as the buying experience was very personalized. Optic Sky Productions noted, that even though they only needed 500 cards, they felt the service they received was on par for what you would expect a company ordering 10,000 cards would have received. He was able to speak with his sales representative nearly daily with any questions that he had encountered.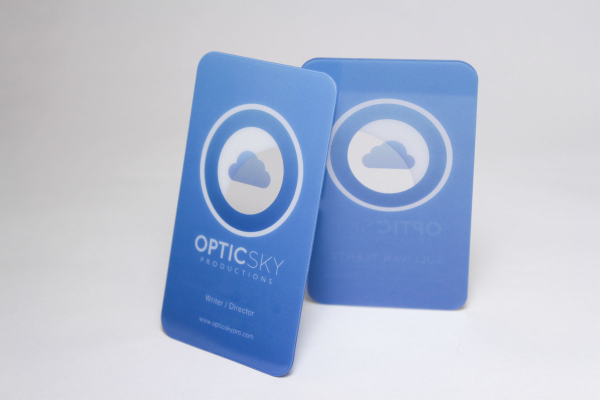 Business Cards With A Unique Feel And Design Get Past The Gatekeeper
Aaron stated that on two separate occasions within the first week of having his new cards, that he walked blind into a company that would normally not even schedule an appointment. At both attempts the receptionist was about to turn him away until he handed them one of his premium clear plastic business cards and they were so impressed a meeting was scheduled. Ultimately winning over both companies, his cards served as the foot in the door that he needed.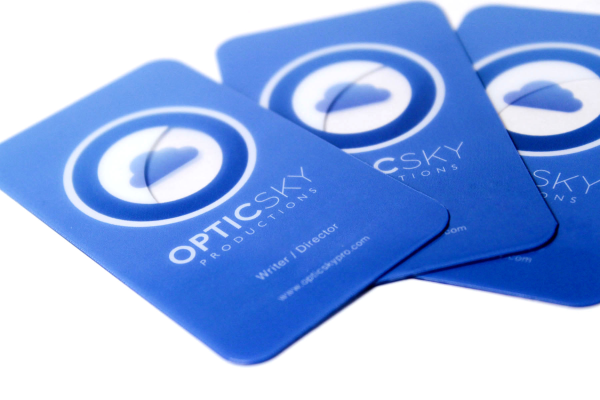 Let us help you get your foot in the door too!